You guys! I am SO excited to announce The House of Wood's 2018 Creative Team! After nervously publishing this post, I was surprised and overwhelmed by the response. I sorted through hundreds of applications and I was so bummed that I couldn't hire all of you!
I'm thrilled to introduce you to these talented women. They'll be sharing inspiring ideas, DIY projects, yummy recipes, and more with you this year and I am so thankful to have them on board. Be sure to visit their blogs and follow them on social media – you won't want to miss a single thing!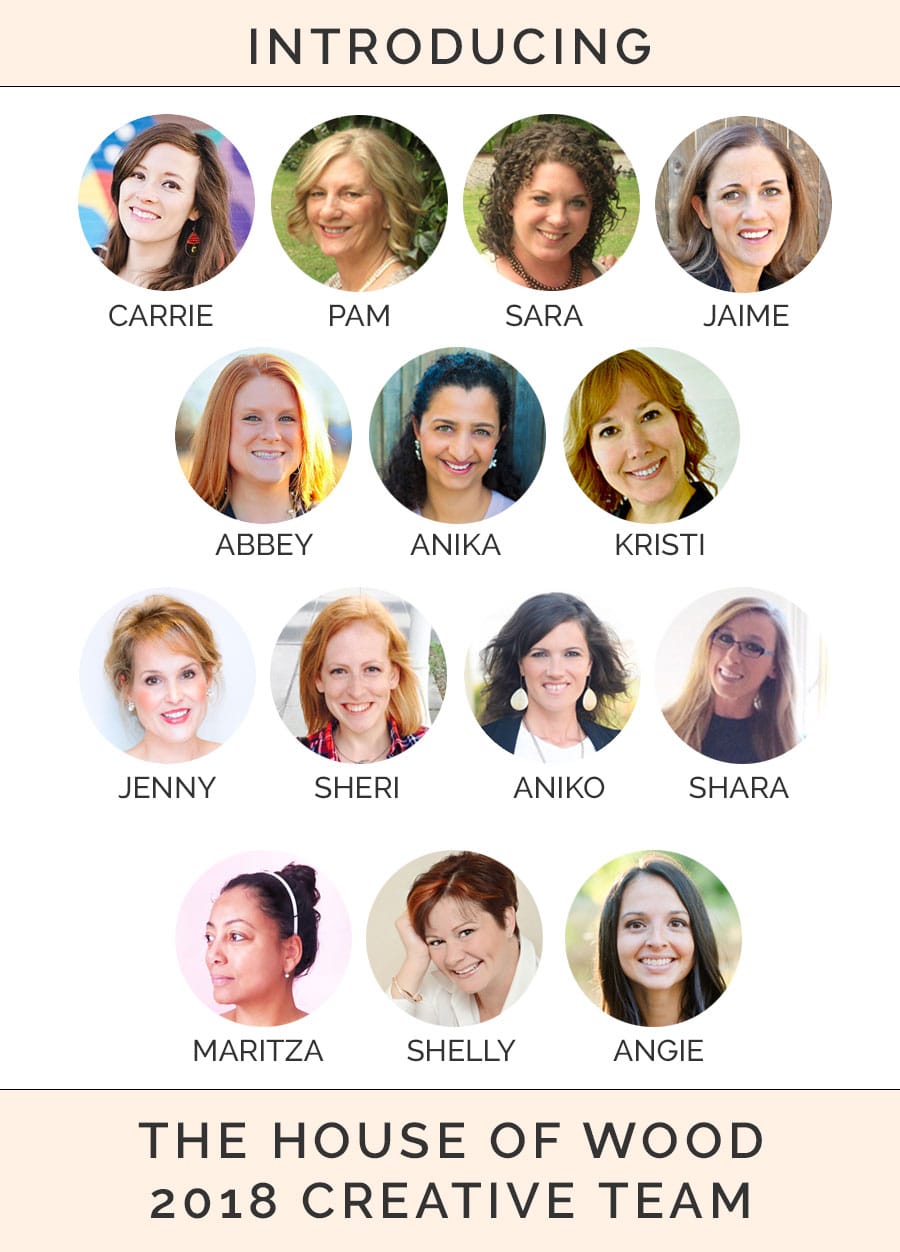 A brief intro…
I can't tell you how excited I am to have these inspiring women on my team. They are truly the cream of the crop and I can't wait for you to see their amazing projects.
Another big change we're making to the blog is we're adding FOOD to the mix! If you know anything about me, I'm a self-proclaimed foodie and love to cook, bake, and eat ALL THE THINGS! Aniko, Abbey, Pam, and Sara will also be posting recipes to the blog so you're in for a real treat!
It's going to be a great year and we've got some big things brewing… cheers to 2018!