Hi friends! I'm back with another fun DIY project crossed off my list: a new dog food station for our beloved Watson! I've had these plans drawn up for years and am thrilled to have finally completed this project. Watson seems pleased too! With a (faux!) marble top, personalized nameplate, and large drawer for food storage, this pet feeding station has it all.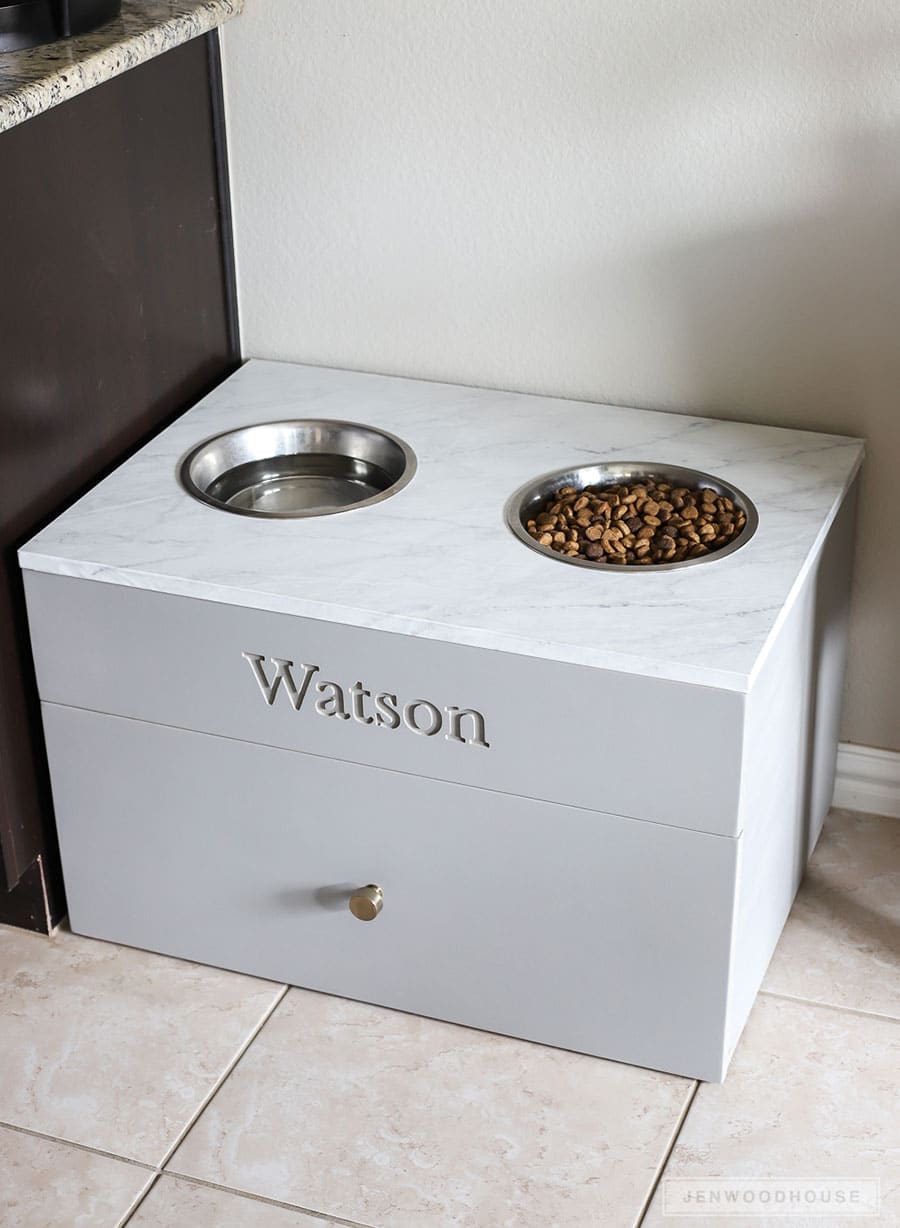 I'm partnering with the awesome folks at BuildSomething.com once again to bring you the free plans for this large dog food station.

I used my favorite marble contact paper to cover the top. I don't know about your pups, but ours is a messy eater and drinker. This contact paper is water-resistant which not only protects the dog food station from moisture, but also makes clean-up a breeze.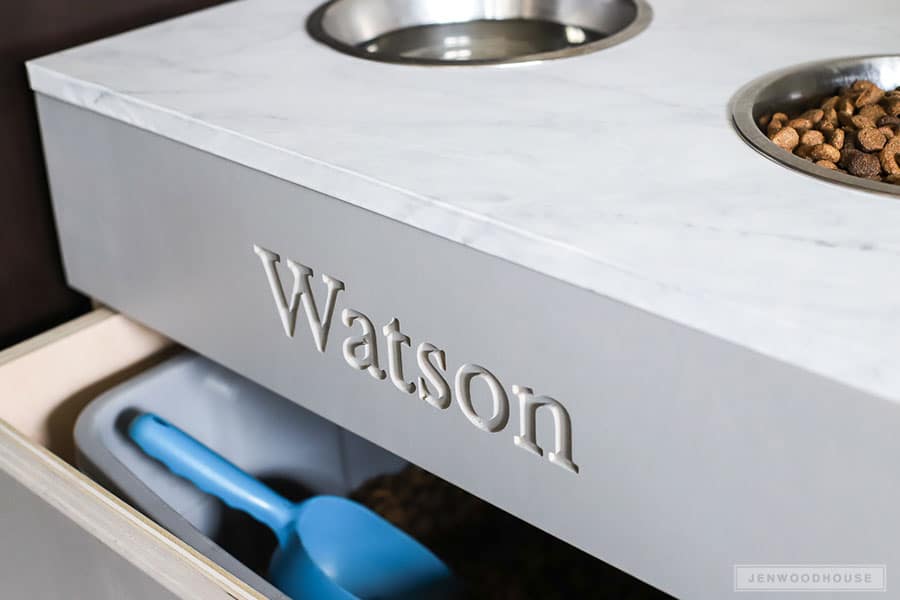 I also added these little plastic screw-on feet to the bottom to elevate the dog food station in case of any spills on the floor, as well as to ensure that the drawer slides easily.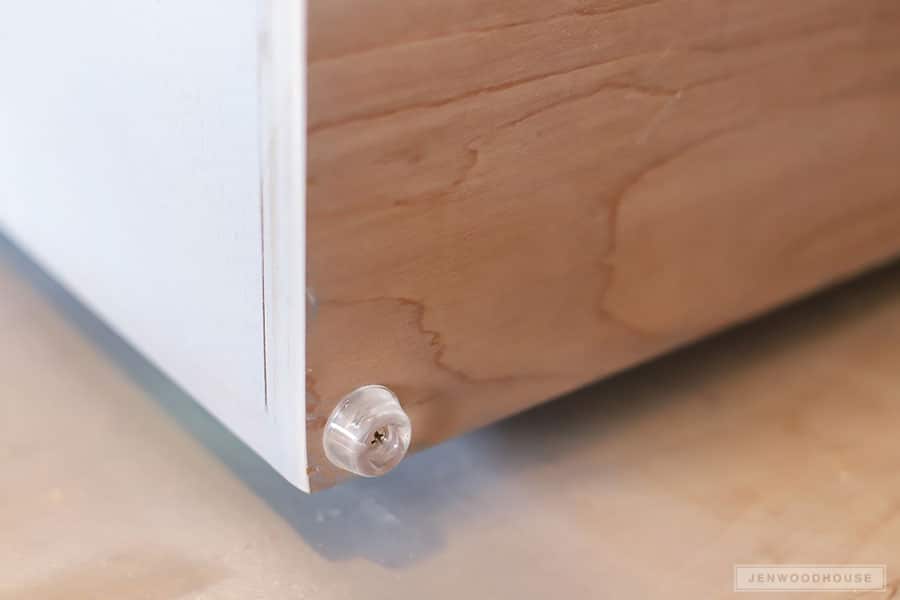 I really love that this dog food station not only looks pretty, but it's the right height for Watson and it has ample storage for his food. We use a 10-gallon storage tote in this drawer; the plastic lid (not pictured) keeps everything fresh.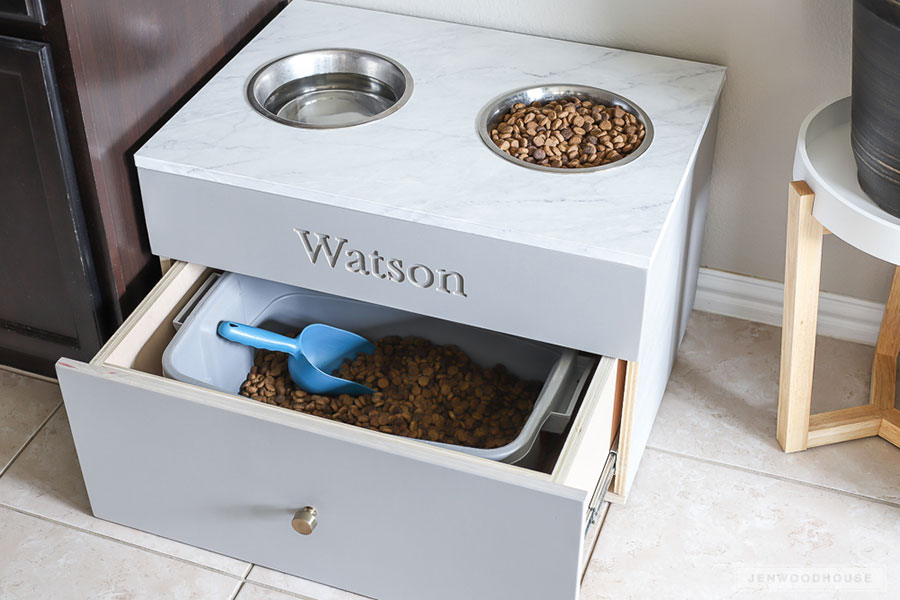 This dog food station is ideal for large breeds. To give you a point of reference, Watson is a 100-pound Rhodesian Ridgeback. He's actually a bit taller and about 15 pounds heavier than his breed standard; we love his massive size.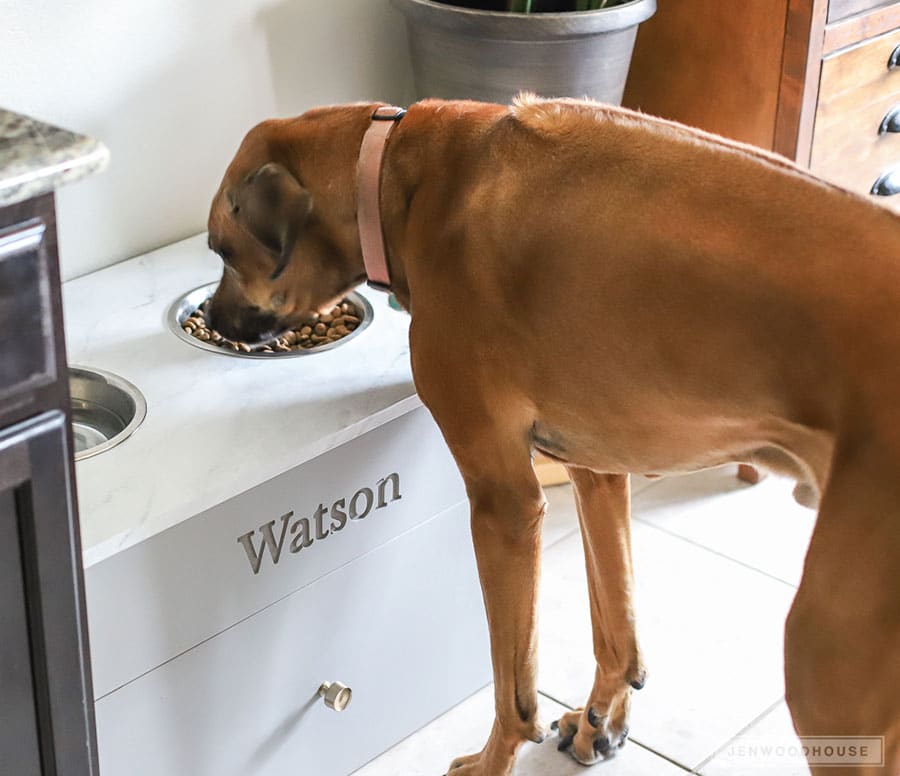 If you have smaller pets, fear not! I've also drawn up the plans for a smaller version. Click the image below to download the plans. Hope you enjoy them. If you build either the large or small pet food station, we'd love to see it! Tag me (@jenwoodhouse) on social media to share your project!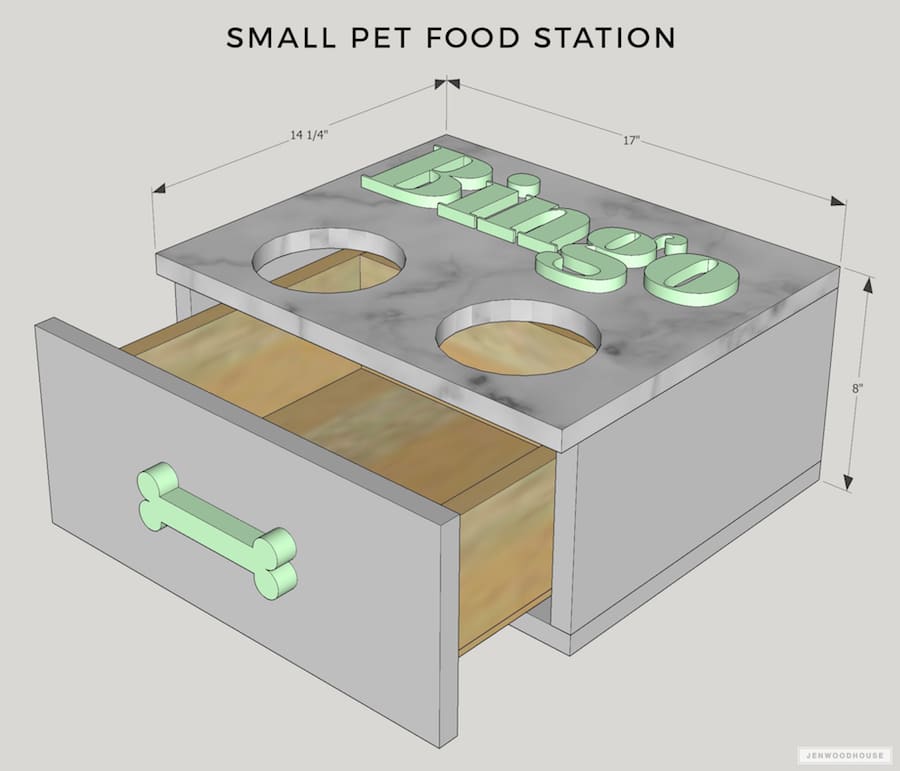 *This post contains affiliate links and is sponsored by Build Something. All efforts and opinions are my own. To read my full disclosure policy, please click here.