I've been searching for a pair of planters to flank my front door FOR.EV.ER. but haven't been able to find some that were a) exactly the size and style I wanted and b) at a price I could live with. Enter Whitney from Shanty 2 Chic. With the help of Ana White, she built a couple of lovely planters for her front door. Inspired by her talent and Ana's design plans, I decided to try my hand at building them myself. Off I went to Lowe's to gather supplies. Shortly after, I was measuring and cutting all my pieces.
Measure twice, cut once (no, I didn't have one too many milkshakes… that's a baby bump)!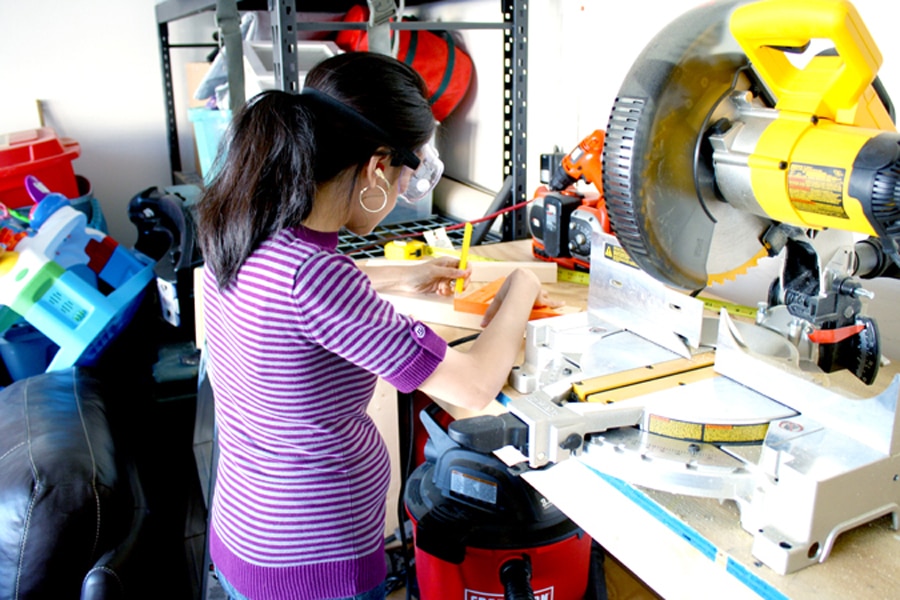 Here we go!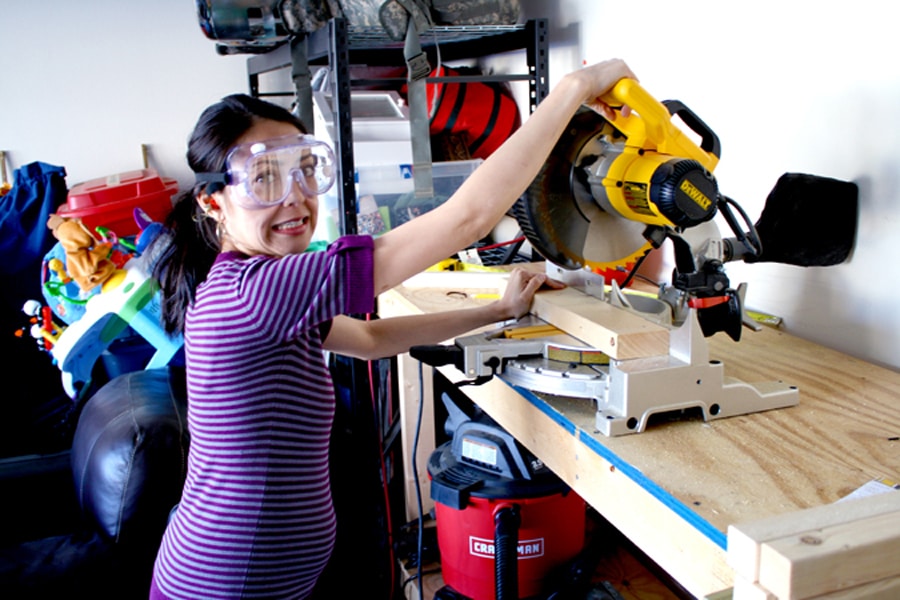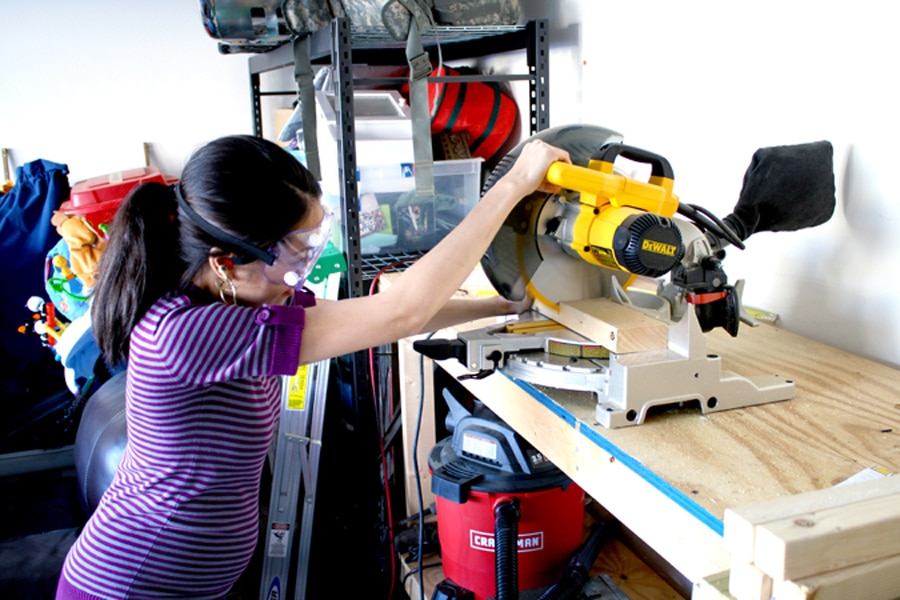 After all the pieces were cut, I constructed them with my Kreg Jig according to Ana's plans. I didn't take any progress pictures because at that point, it was super late and I was working by candlelight. Just kidding. I was just lazy. Sorry about that.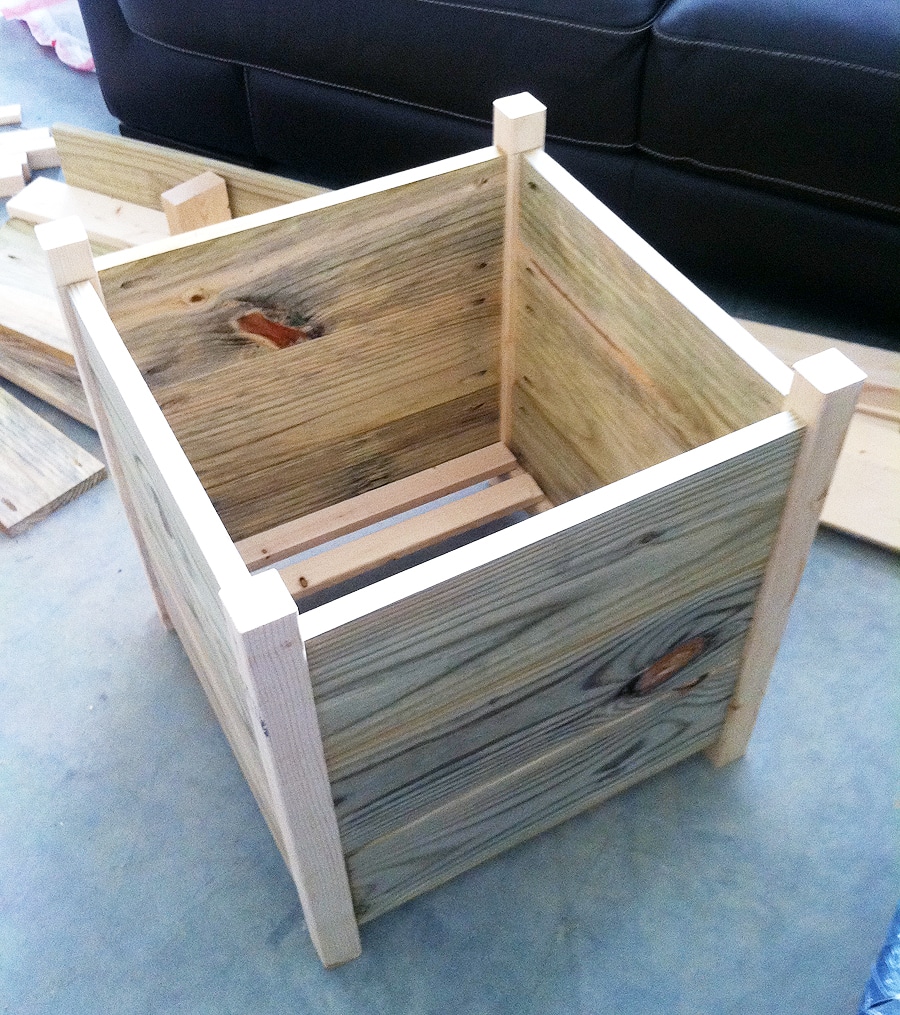 Here's a similar planter sold at Lowes for $29.94. Um, yeah… just one of those costs almost as much as both of my planters. No, thanks, I'll pass.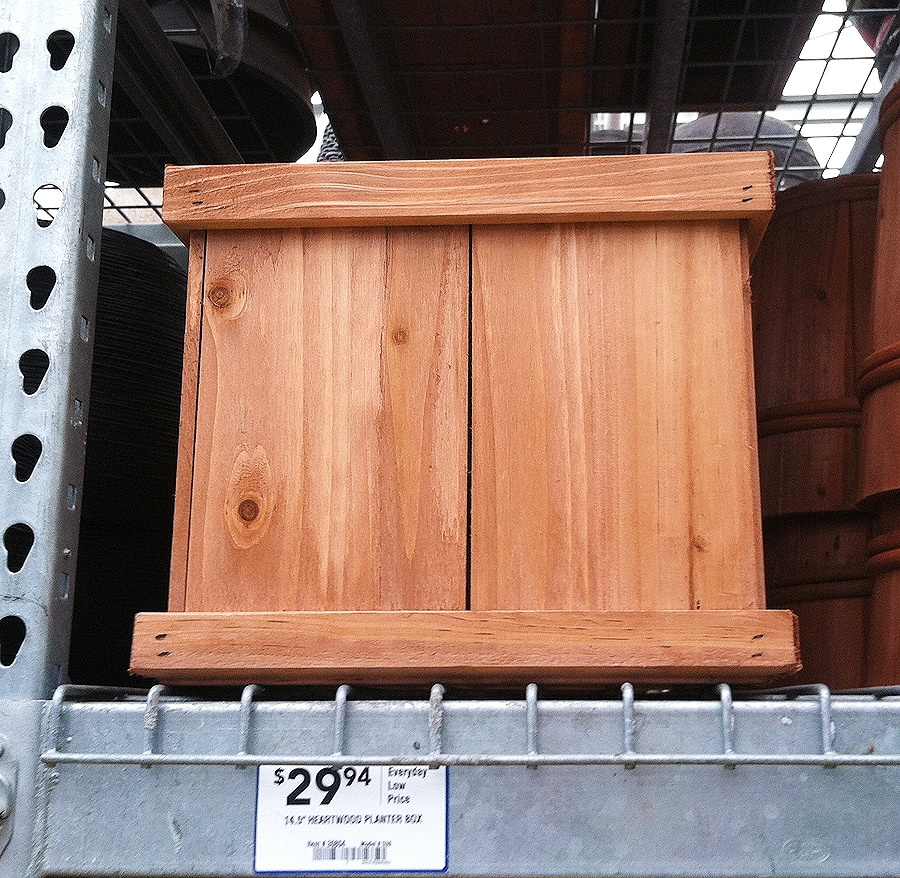 After I primed and painted the planters, I popped them on my front stoop and voila!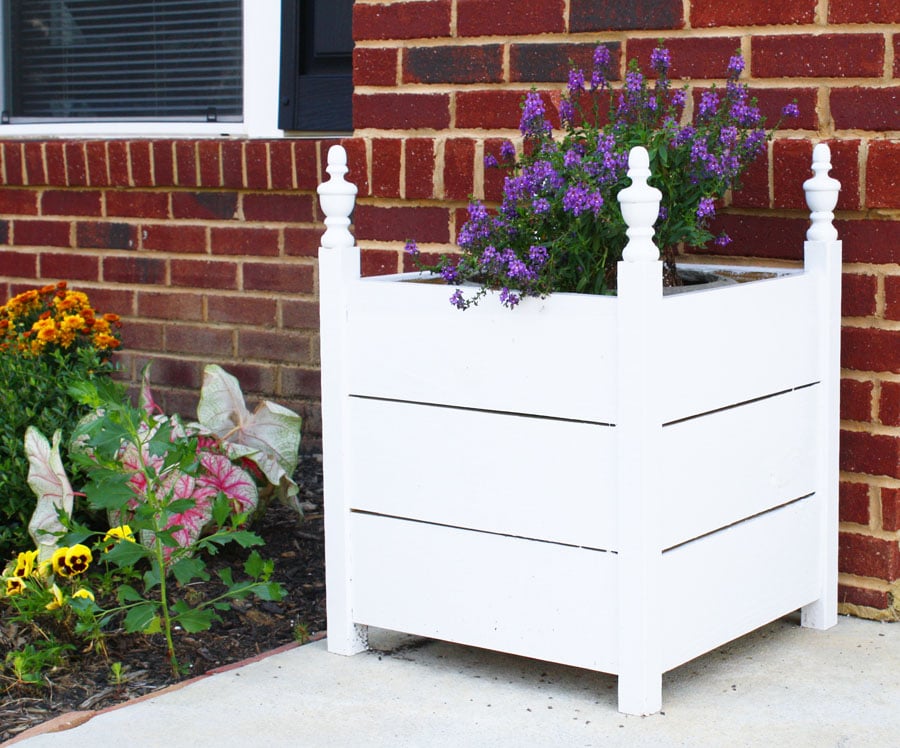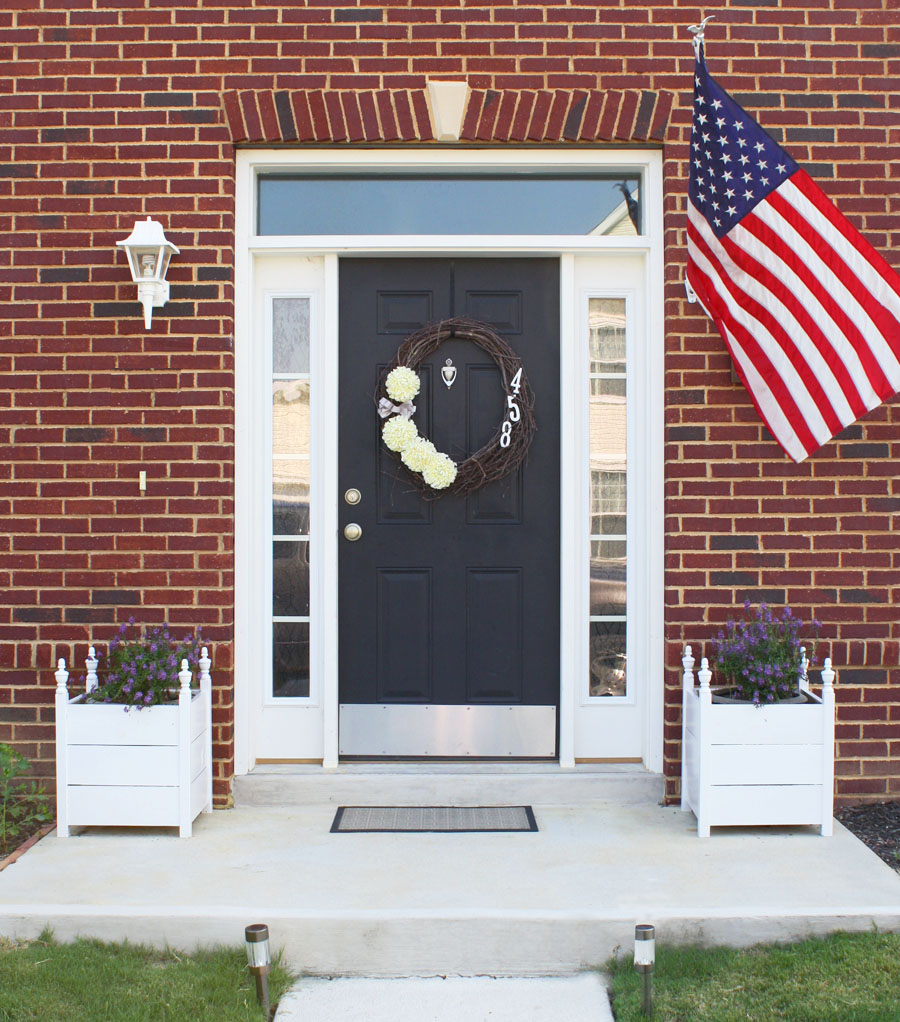 Cost Breakdown:
Wood: $26.82
Pocket hole screws: already owned
Wood glue: already owned
Primer/Paint/Paintbrush/Polyurethane: already owned
8 Medium Craft Finials: $6.76
Total cost: $33.58 ($16.79/each)