Hi friends! I'm so excited to be sharing the plans and tutorial for this DIY outdoor storage bench! Texas weather is so strange… one day it's 80 degrees (it's February, by the way) and the next it's in the low 40s. My immune system doesn't know how to react, but I can assure you, it is not good. Let's just say, I'm considering buying stock in Puffs Plus Lotion with Vicks. Have you guys tried these tissues? They are life-changing. Every blow is a revelation. Can you develop an addiction to Vicks? I'm pretty sure I'm getting some sort of contact high off of these tissues – they are thaaat good.
What were we talking about again?
Oh, yes.
This outdoor storage bench!
I was going somewhere with this, trust me: outdoors –> weather –> sickness –> terminal congestion –> best tissues ever. Right. And we're back.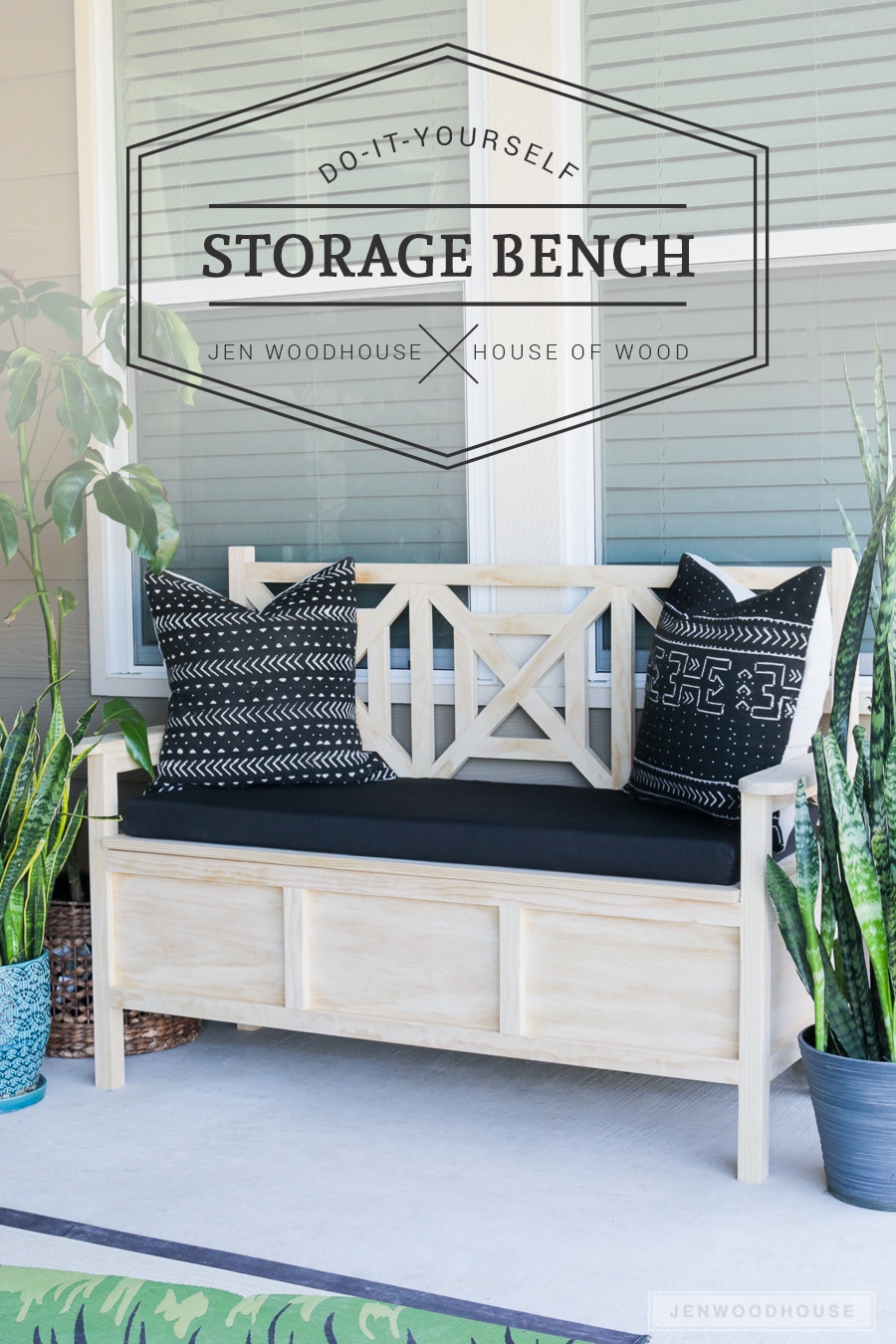 I built this storage bench for our patio and I just love how it turned out. The fretwork detail on the back makes it look extra fancy, but those angled cuts are all at 45 degrees, so this project is totally doable.
You can find the complete tutorial here on HGTV.com (I'm still pinching myself over seeing my projects there) and download the PDF plans below.
Surprise! Flip the seat and you've got a place to stash those outdoor pillows (or extra boxes of tissues… you know, whatever).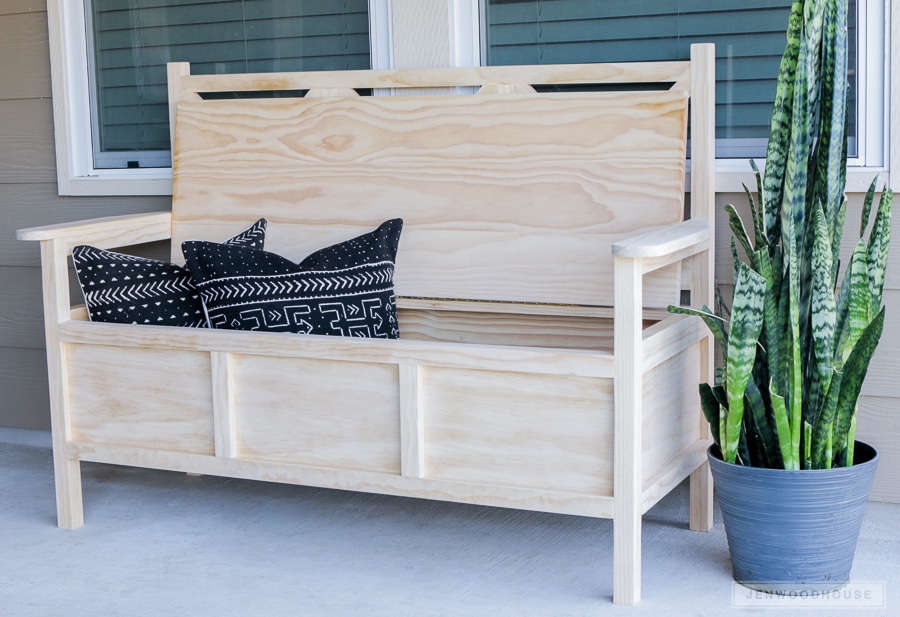 *This post contains some affiliate links. To read my full disclosure policy, please click here.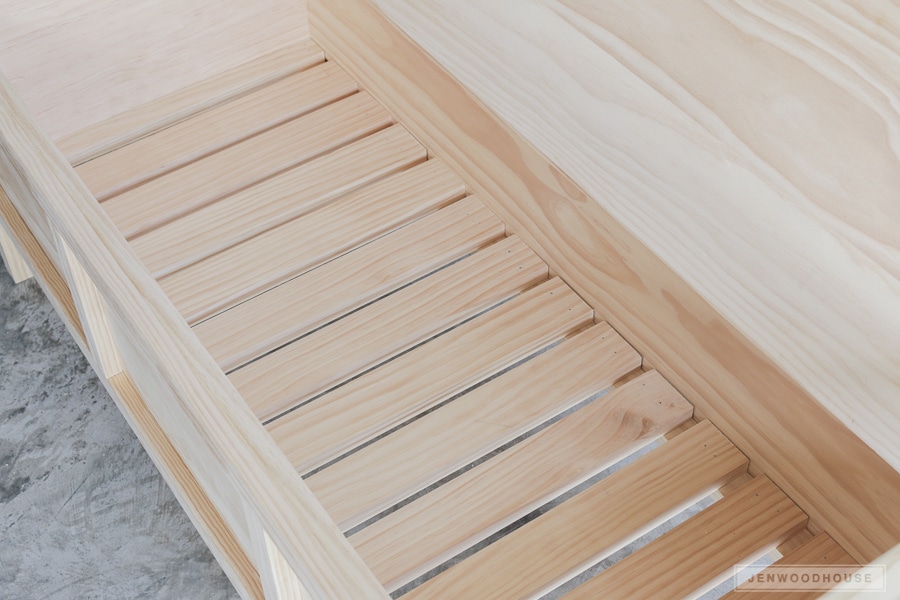 I used a piano hinge for the seat, but there are some torsion hinge options if you're looking for a hinge that will hold the lid up – kind of like a toy box hinge, where the lid won't come slamming down on any fingers. Torsion hinges work like a laptop hinge; the lid will stay where you put it.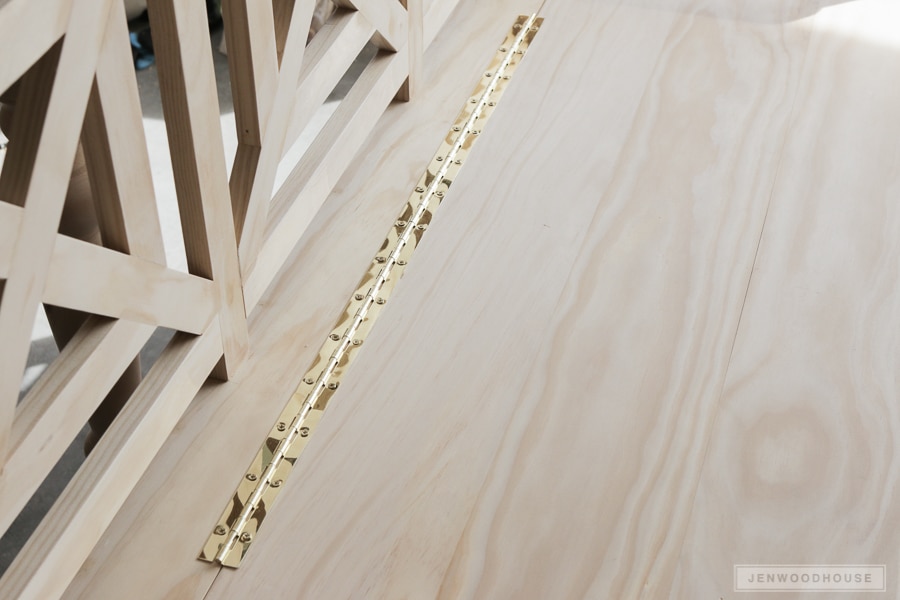 Want to build this DIY outdoor storage bench for your own home? Here's the tutorial and be sure to download the PDF plans too.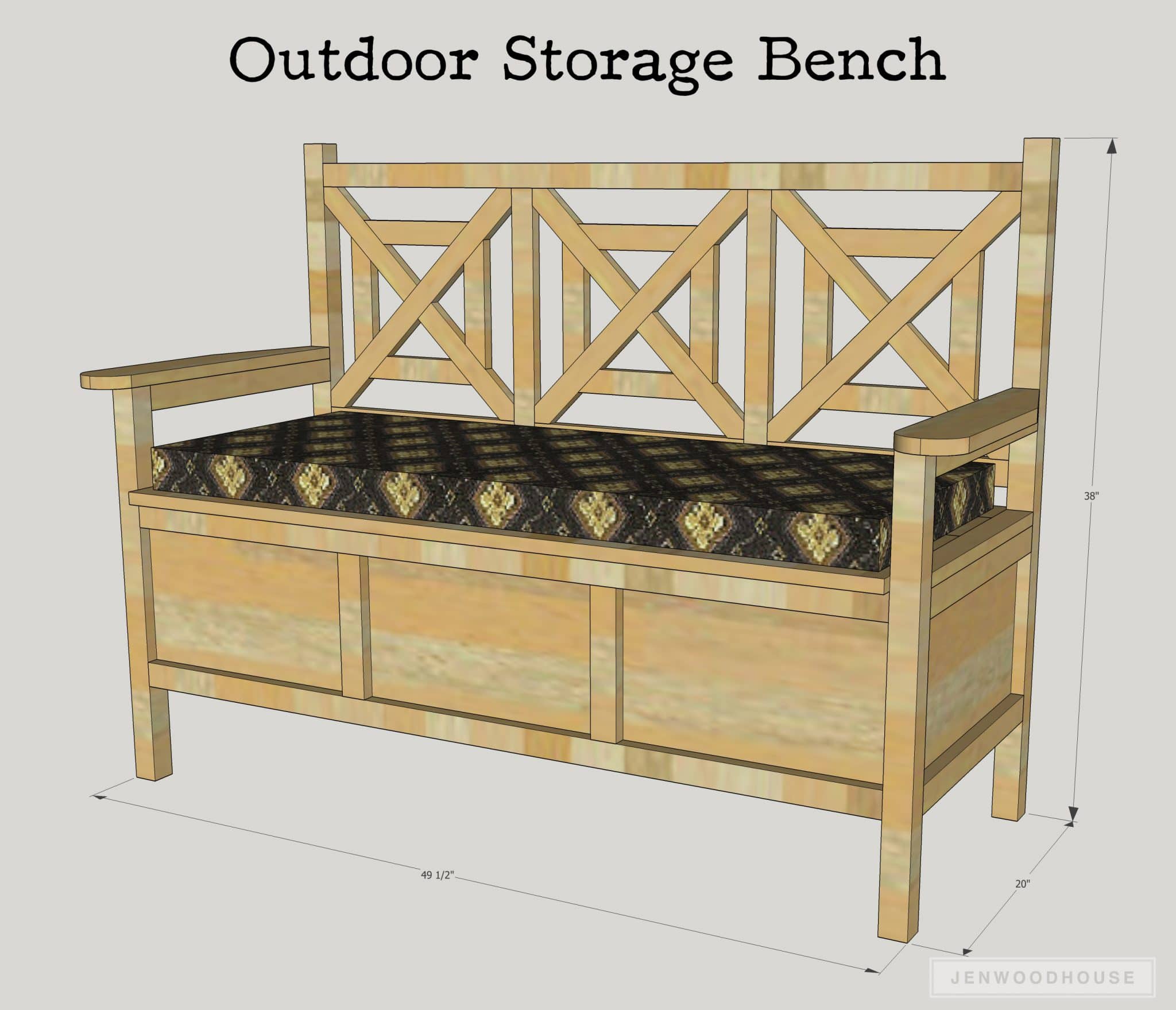 SHOP THIS POST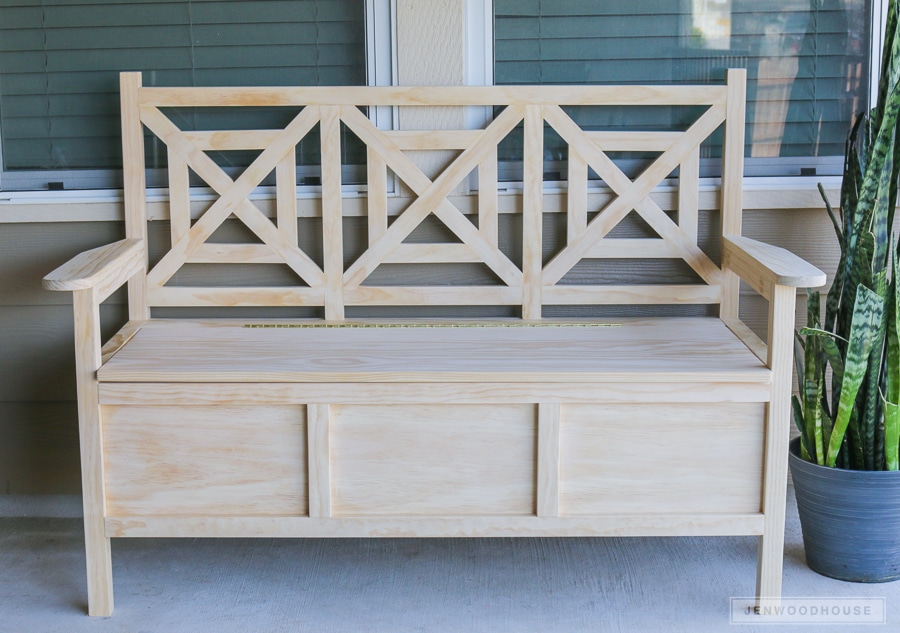 I designed this bench to fit a standard 45-inch bench cushion. Here's where I bought the cushion.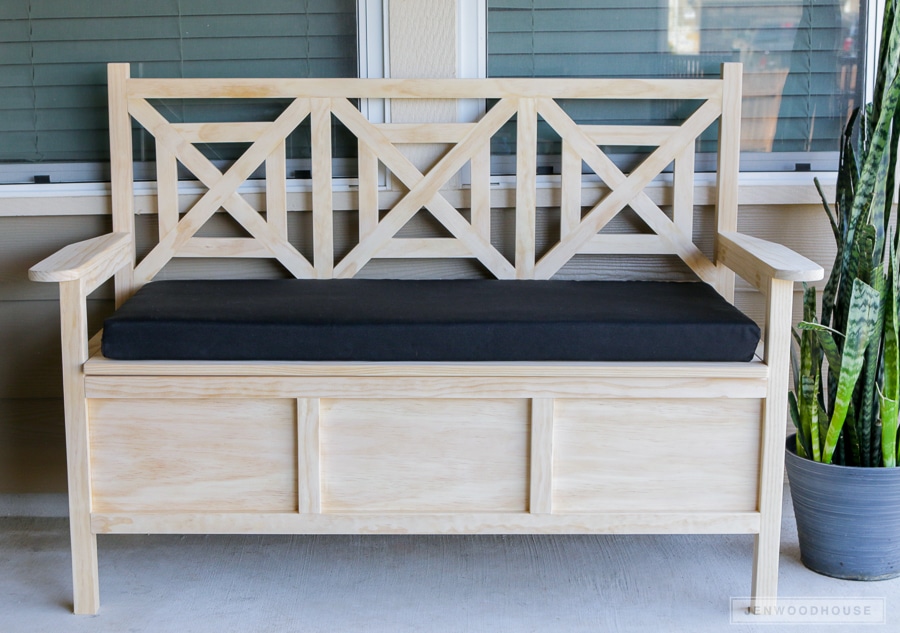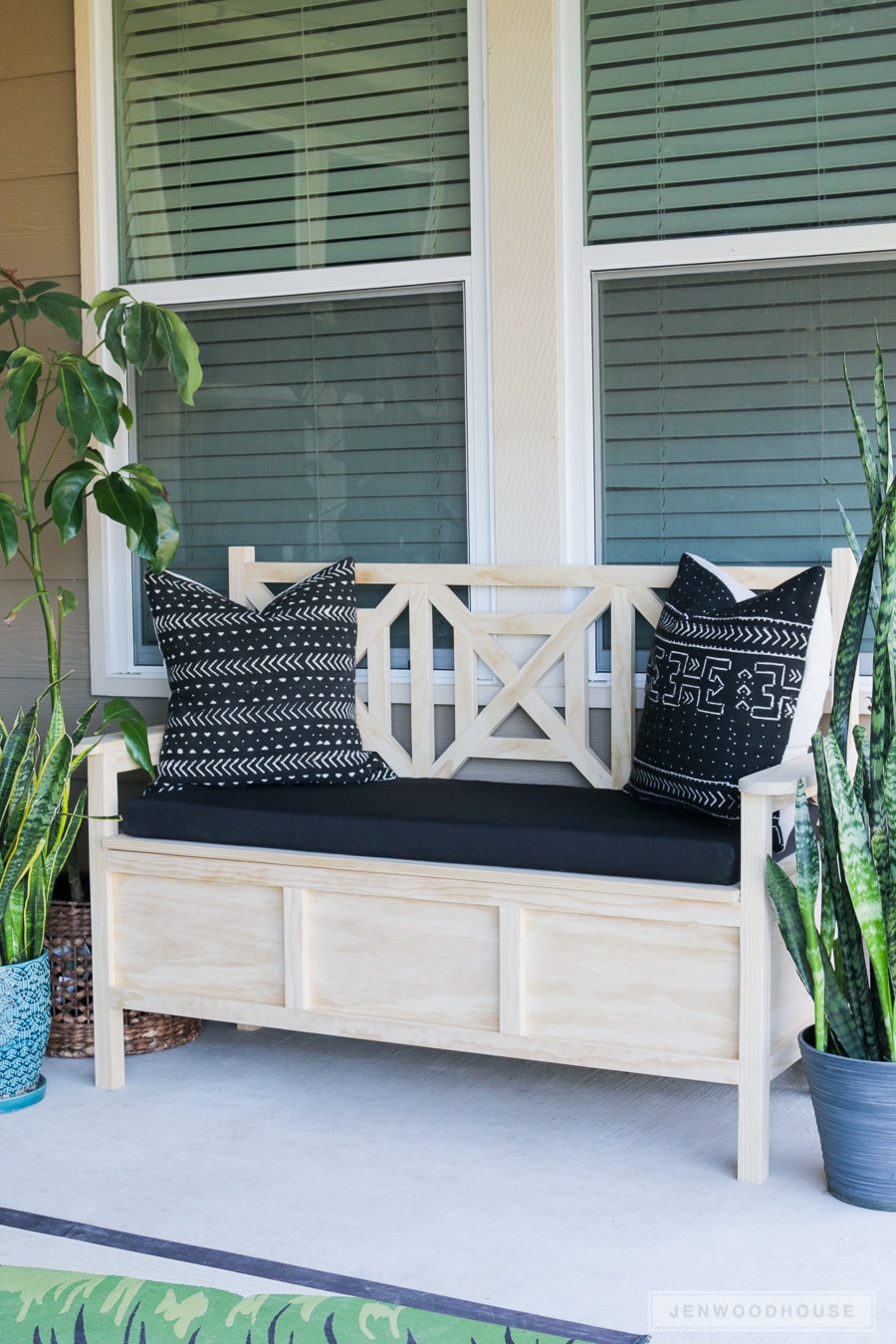 Source List: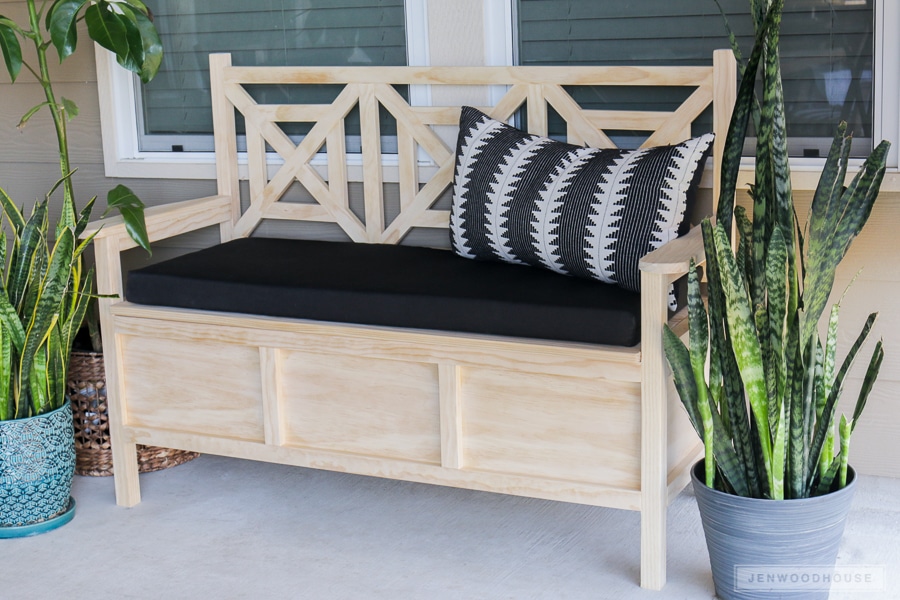 Be sure to PIN IT so you don't forget it!