Hi DIY friends! If you're a DIYer (and you probably are, because you're reading this post), you may have heard about a little revolutionary paint product called Chalk Paint® by Annie Sloan. It's kiiiiind of a big deal. As in, internationally.
No prep, no prime, no fuss. You just paint and go!
(Not to be confused with painting on the go. That would be very messy.)
But did you know that you can use Chalk Paint® on exterior projects? Yep.
Boom.
Mind. Blown.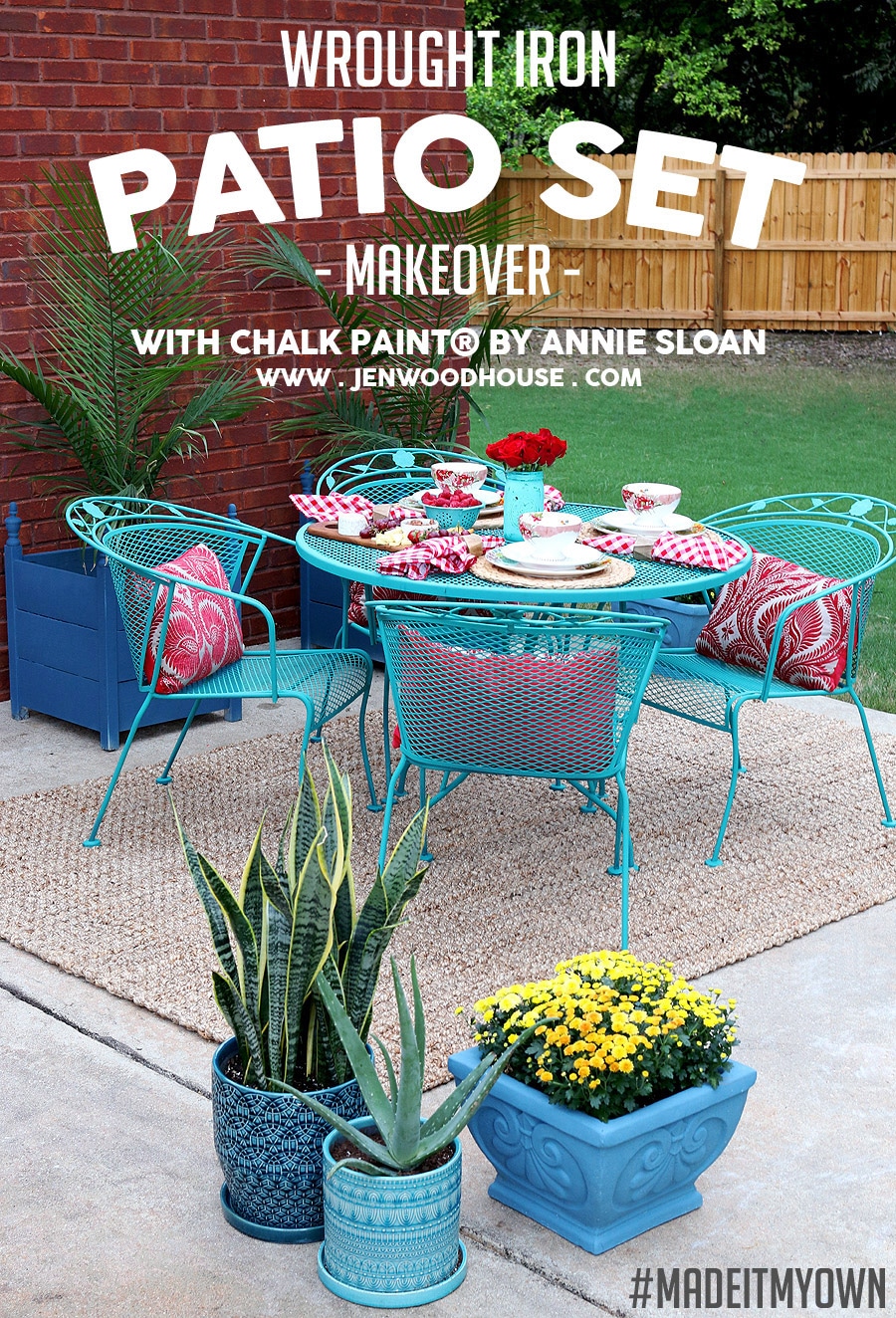 The fabulous folks over at Annie Sloan and Unfolded asked me to share their current #MadeItMyOwn contest and giveaway by tackling a Chalk Paint® project of my own.
My parents have had this wrought iron patio set for a thousand years and boy, was it was hurtin'. This little set had certainly seen better days (like, back in '83) and it was *this* close to being left for dead out on the curb.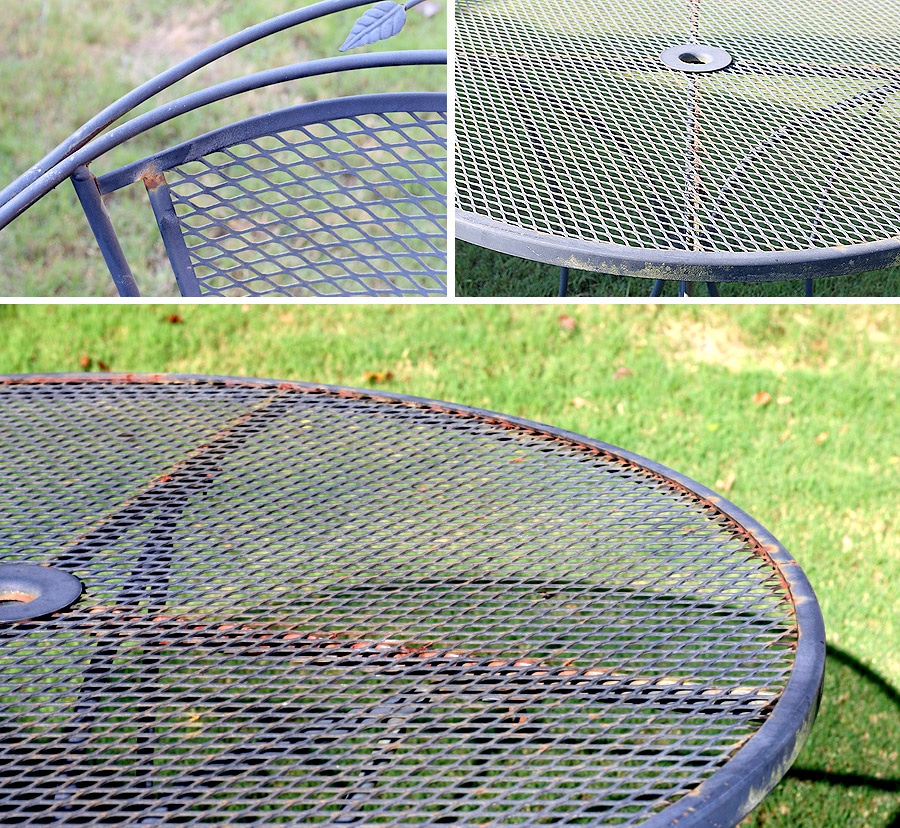 My parents were all, "just leave it on the side of the road. Some homeless person will pick it up."**
And I was all, "But wait! It's still breathing!"
Then I said, "Wait. What would a homeless person do with a patio set?"
**These statements cannot be verified. 
So I dusted off the spiderwebs (ick) and bird poop (ew) and breathed new life into this cute little patio set. No sanding, no primer, no nothing. Just a couple of coats of this striking Florence Chalk Paint®.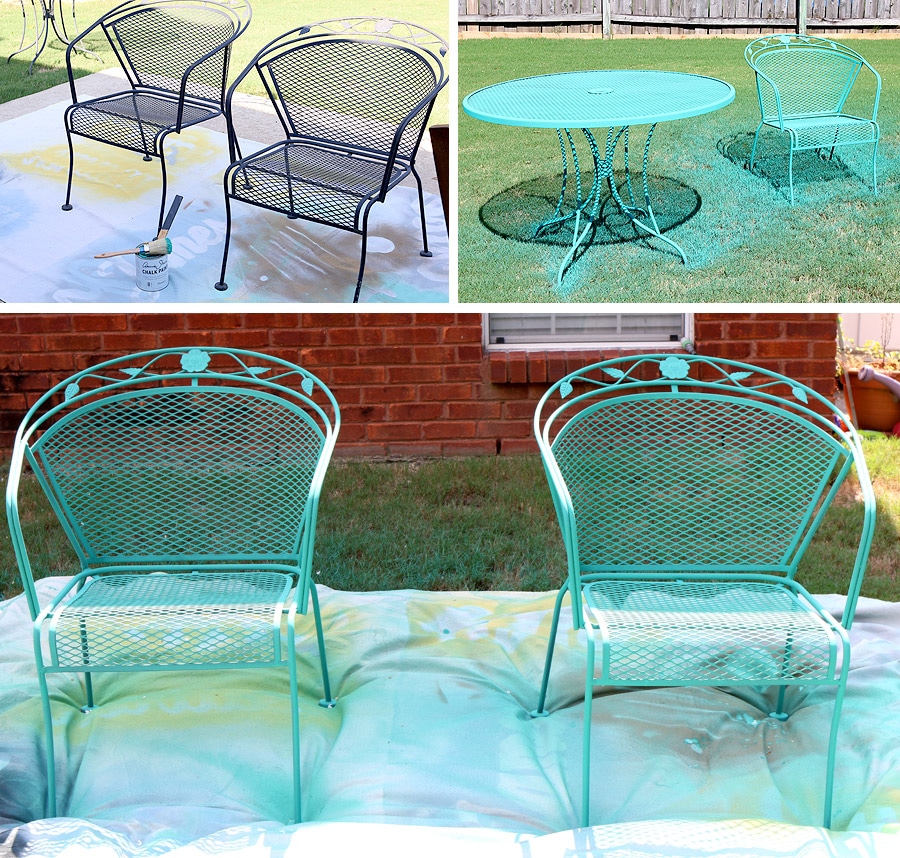 At first, I was overly ambitious an idiot and thought I could paint this 5-piece set with a single paintbrush (in this lifetime, I mean). After painting one chair by hand, I tried to bribe my husband to do it, but he refused. I mean, honestly. Is chivalry really dead?!
RUDE.
Then I wised up and unboxed the paint sprayer that had been collecting dust in my workshop for several weeks. I know. I'm a genius.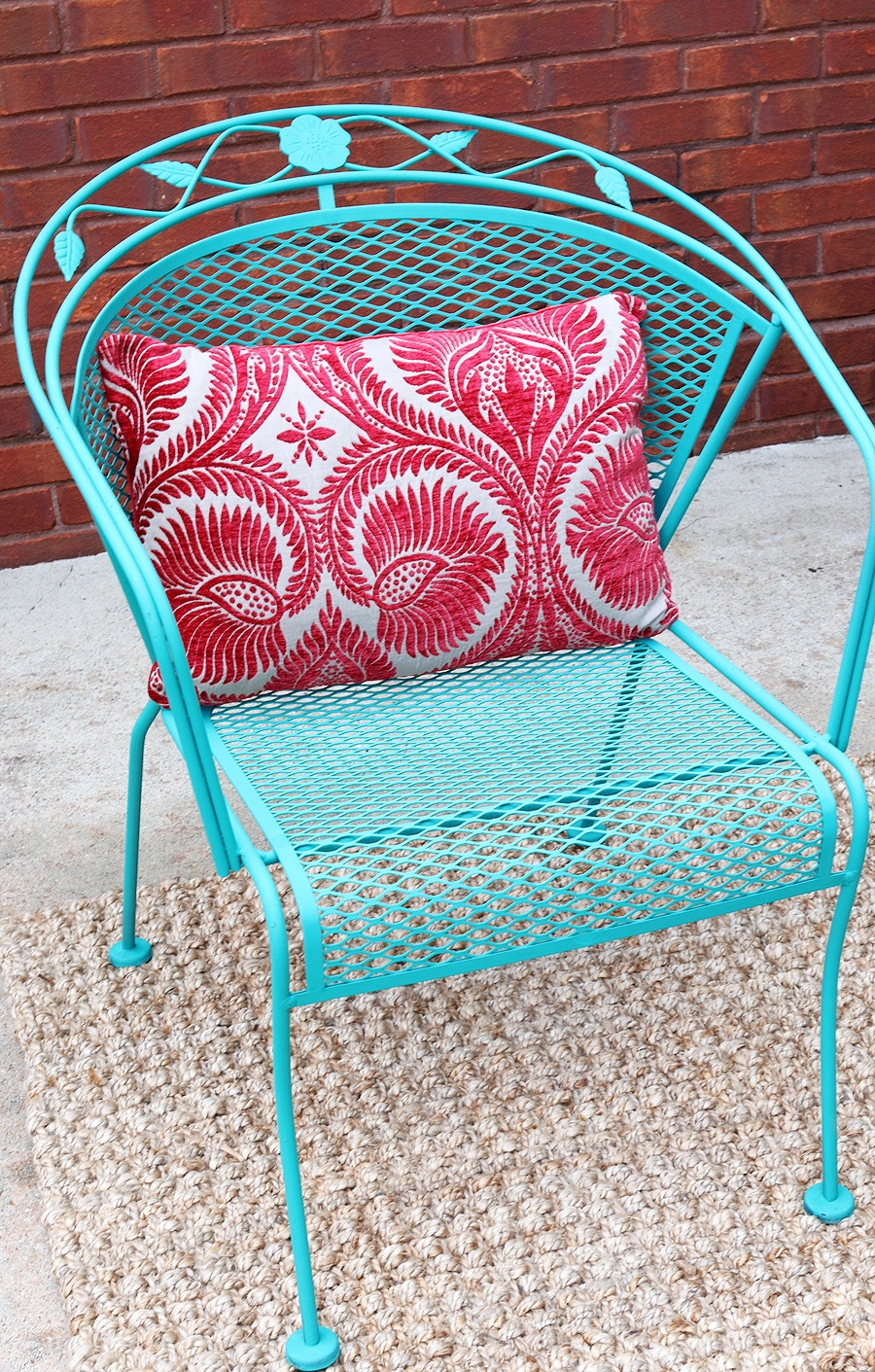 Minutes, you guys. I had this entire set painted in minutes.
Mind. Blown. (that's twice now – you are welcome.)
Seriously, why in God's name did I wait this long to use a paint sprayer?! Remind me to punch myself in the face later.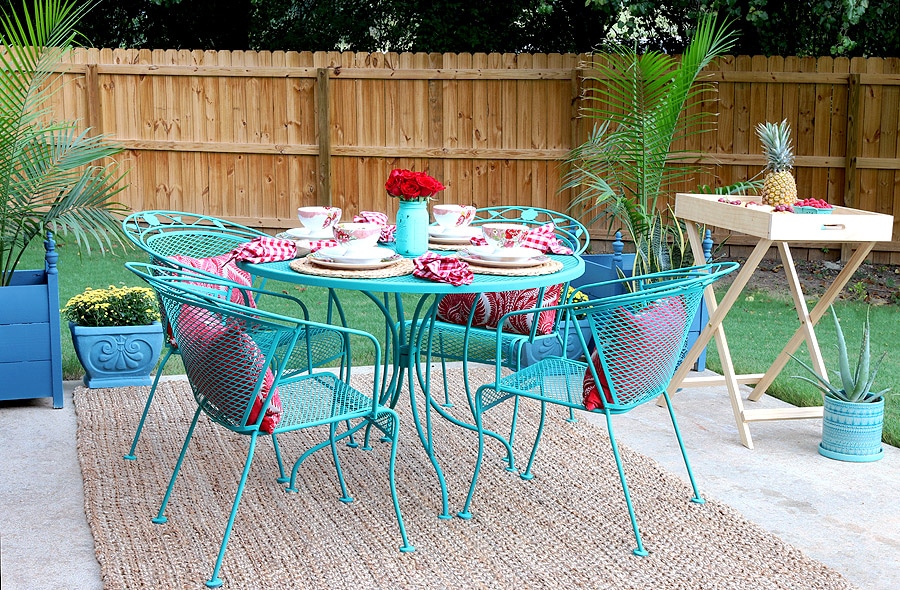 I mixed the Chalk Paint® with water, using a 1:1 ratio. This proportion worked beautifully – it sprayed on perfectly, didn't drip or clog, and the color didn't lose any of its vibrancy (as you can see). I let the paint cure for a day before spraying the second coat on. While I was at it, I painted these cement planters with Provence Chalk Paint®.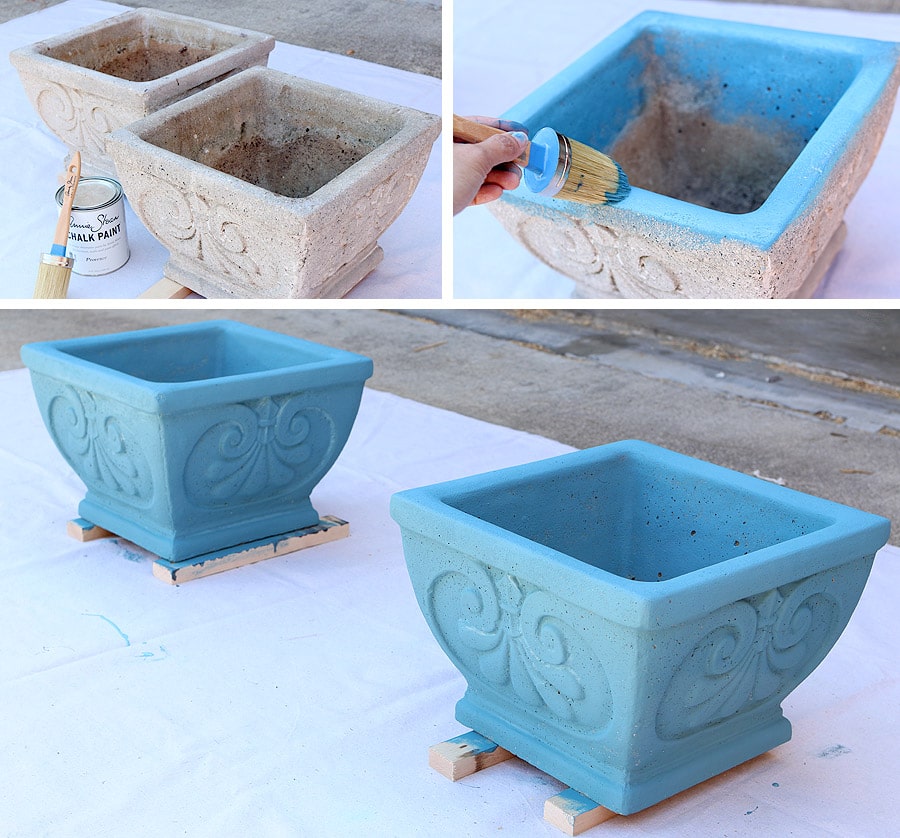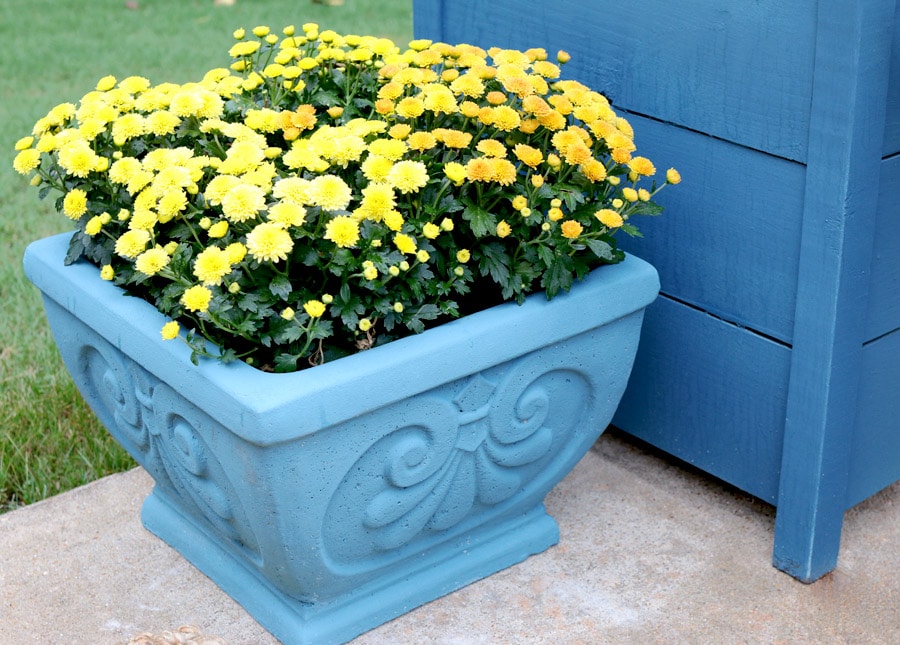 And remember these box planters I built a million years ago?
(It's okay if you don't, it was a long time ago.)
I used Aubusson Blue Chalk Paint® on the box planters. Again, I watered the paint down (1:1 ratio) so I could use my paint sprayer.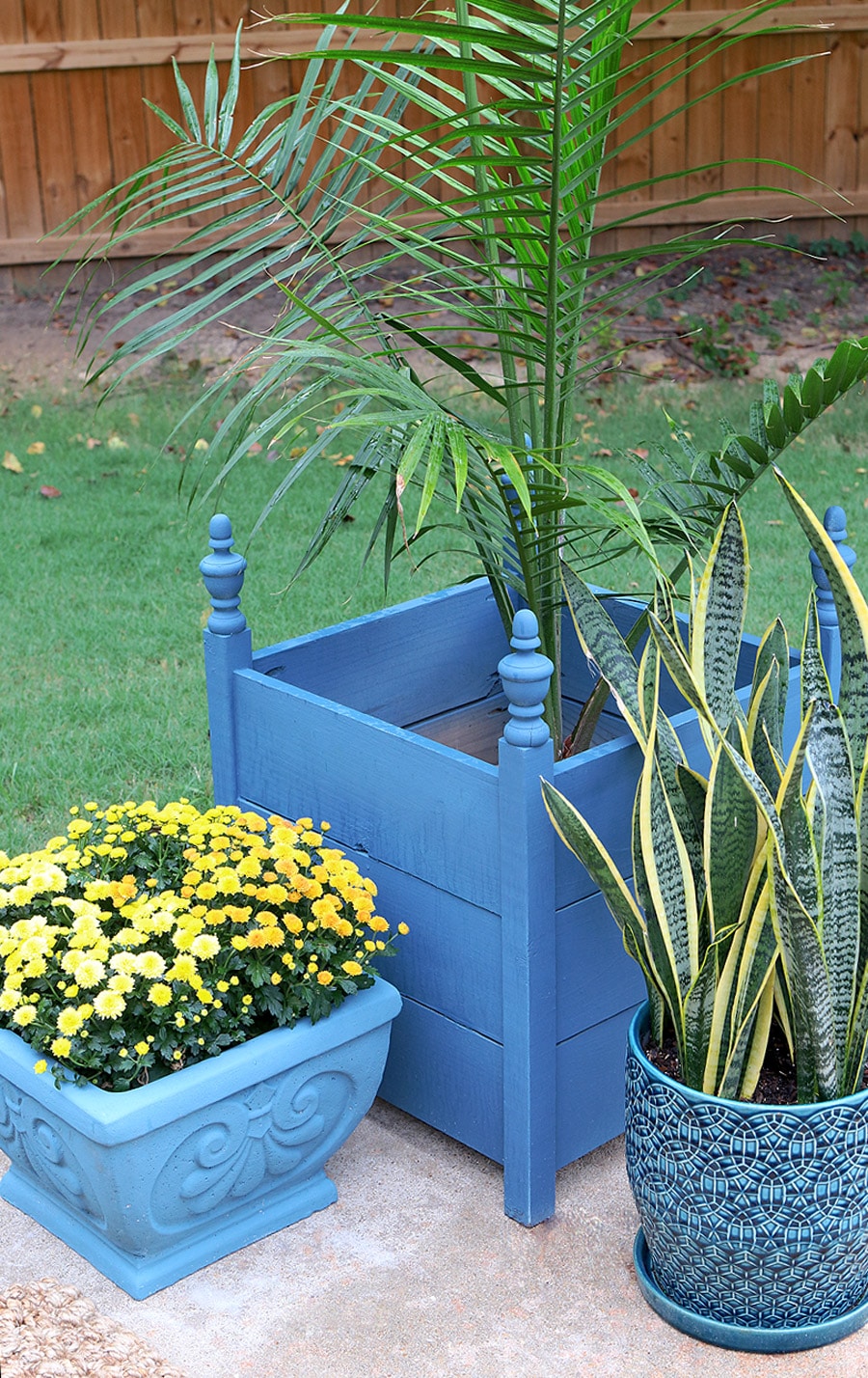 By the way, those aren't drips of paint you're seeing. After waiting ALL DAY LONG for the light to get right for this photo shoot, it started raining the second I turned my camera on. I wish I was kidding.
God is a real comedian. Also, turns out, He's not too fond of me shaking my fist at Him over it because as soon as I did, He sent the loudest clap of thunder right over my head that I literally thought I was being struck by lightning. Then I immediately fell on my face in fear and repentance.
True story.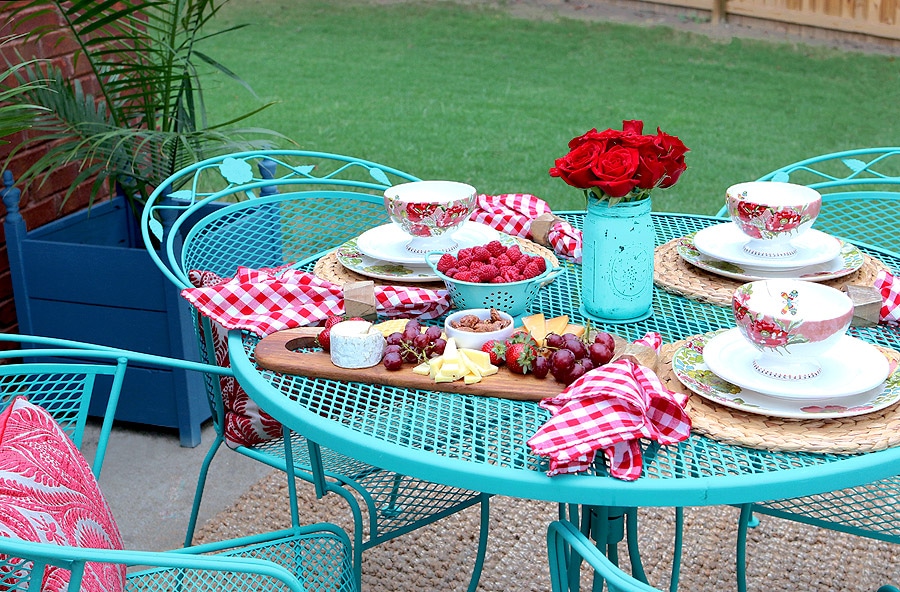 *Update: After 10 months of my patio set and planters being outside, without any overhead cover, in direct sunlight, rain, and other inclement weather, the paint job has held up beautifully and still looks as good as the day I painted them!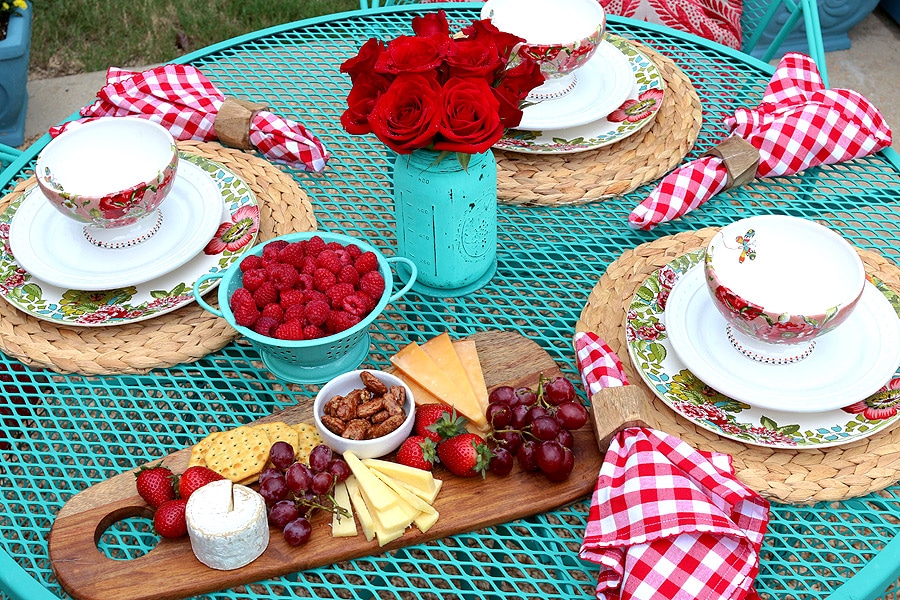 Oh, and be sure to pin this project so you don't forget it! Feel free to use the image below.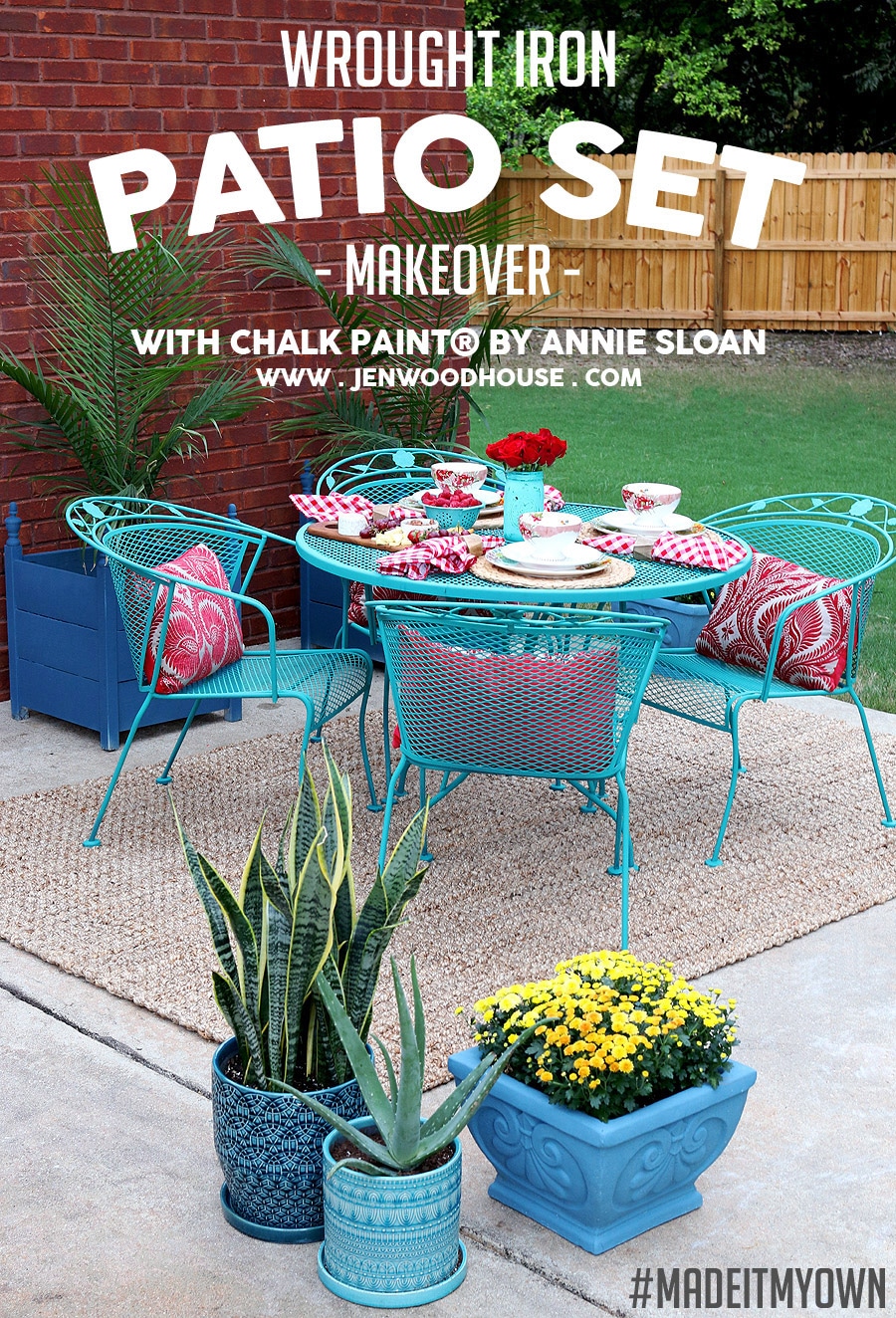 *This post is sponsored by Unfolded, the exclusive North American distributor for Chalk Paint® by Annie Sloan. While I received product and/or compensation to write a post about Chalk Paint® decorative paint by Annie Sloan, all efforts, opinions, happy dances, and professions of undying love for these products are my own.
Pin for later!