Remember these old ladies? Well, after I made these window cornices, they just didn't play well anymore in their grey chevron goodness. So I had to give them a quickie face lift (why can't we all just get along?). I couldn't bear to stray too far from my beloved zig zag pattern, so this time, I chose a quirky little herringbone fabric by Joel Dewberry.
This is what the chairs looked like before: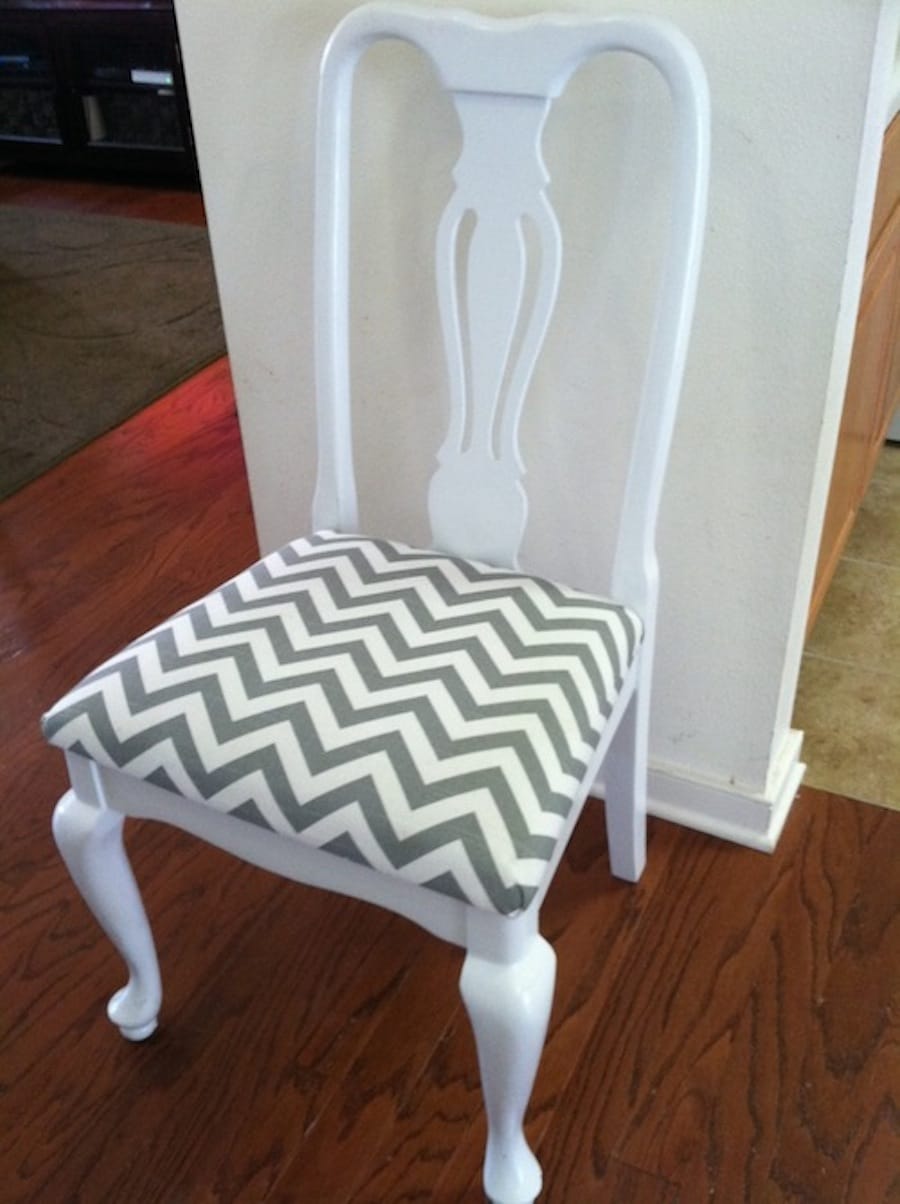 First, I unscrewed the seat from one of the chairs, then I laid the fabric on it. I wanted to see what it would look like with the herringbone pattern running both horizontally and vertically. I decided it looked better with the pattern going up and down, so I measured and cut 22.5″x28.25″ squares for each seat.
Then, after a little tugging here and a little stapling there…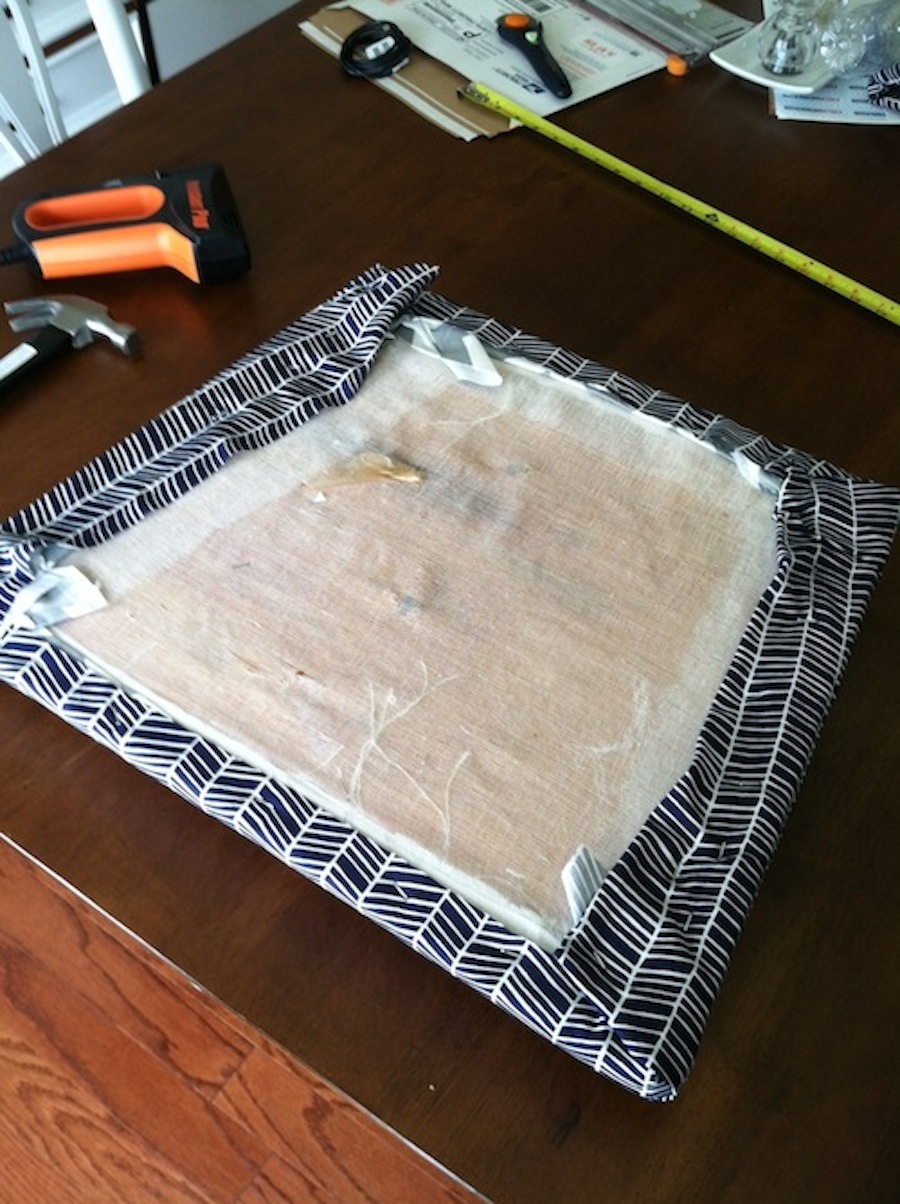 I screwed the seats back onto the chairs and voila!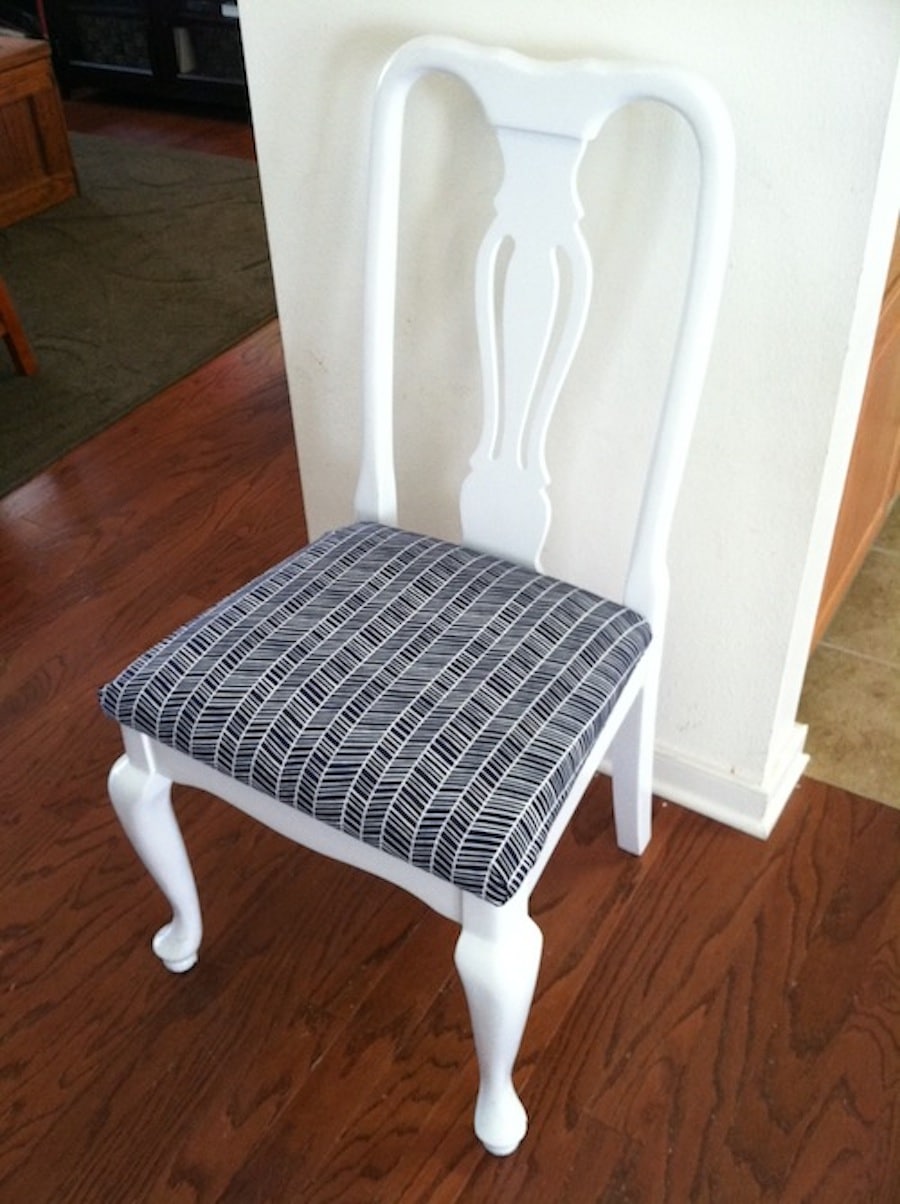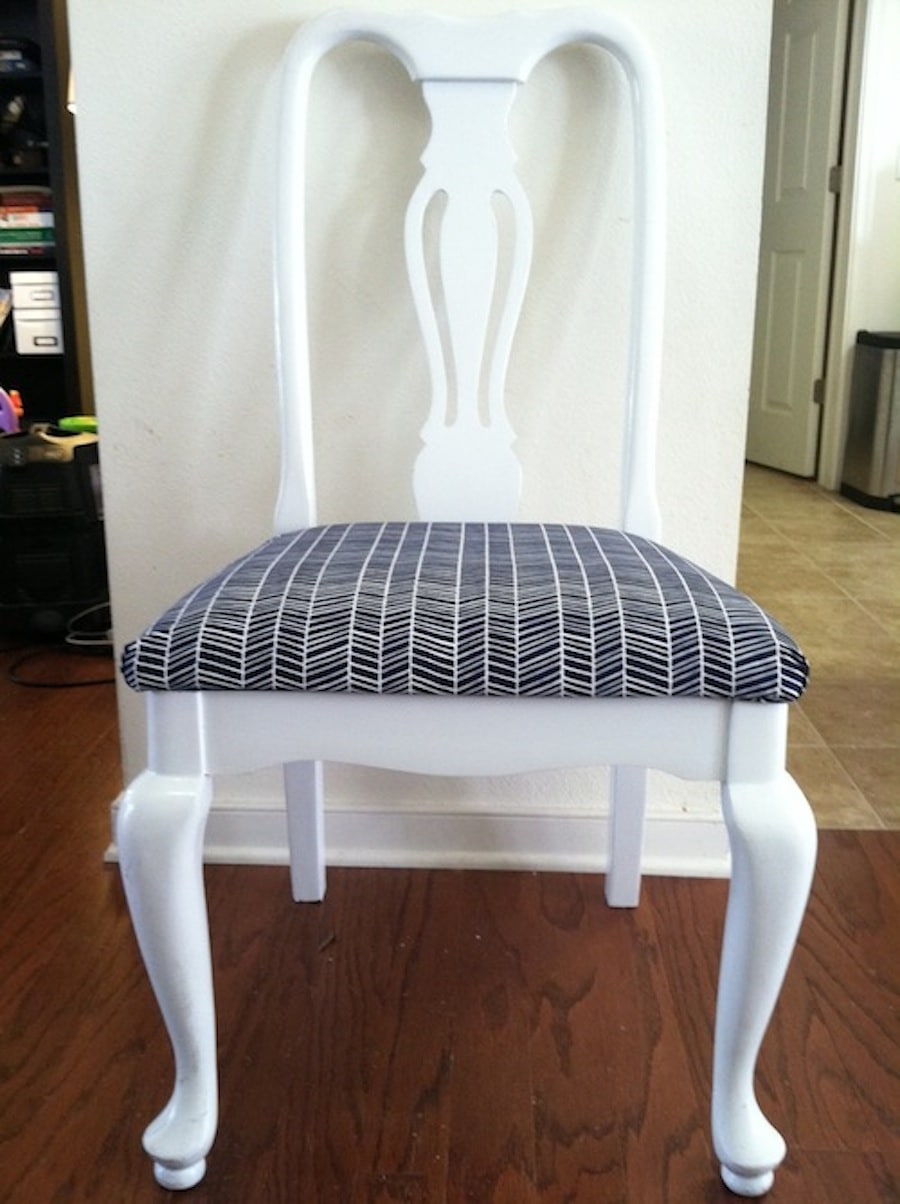 And just for a little added fun and excitement, I decided to use a coordinating fabric (Joel Dewberry Dogwood) for the captain's chairs: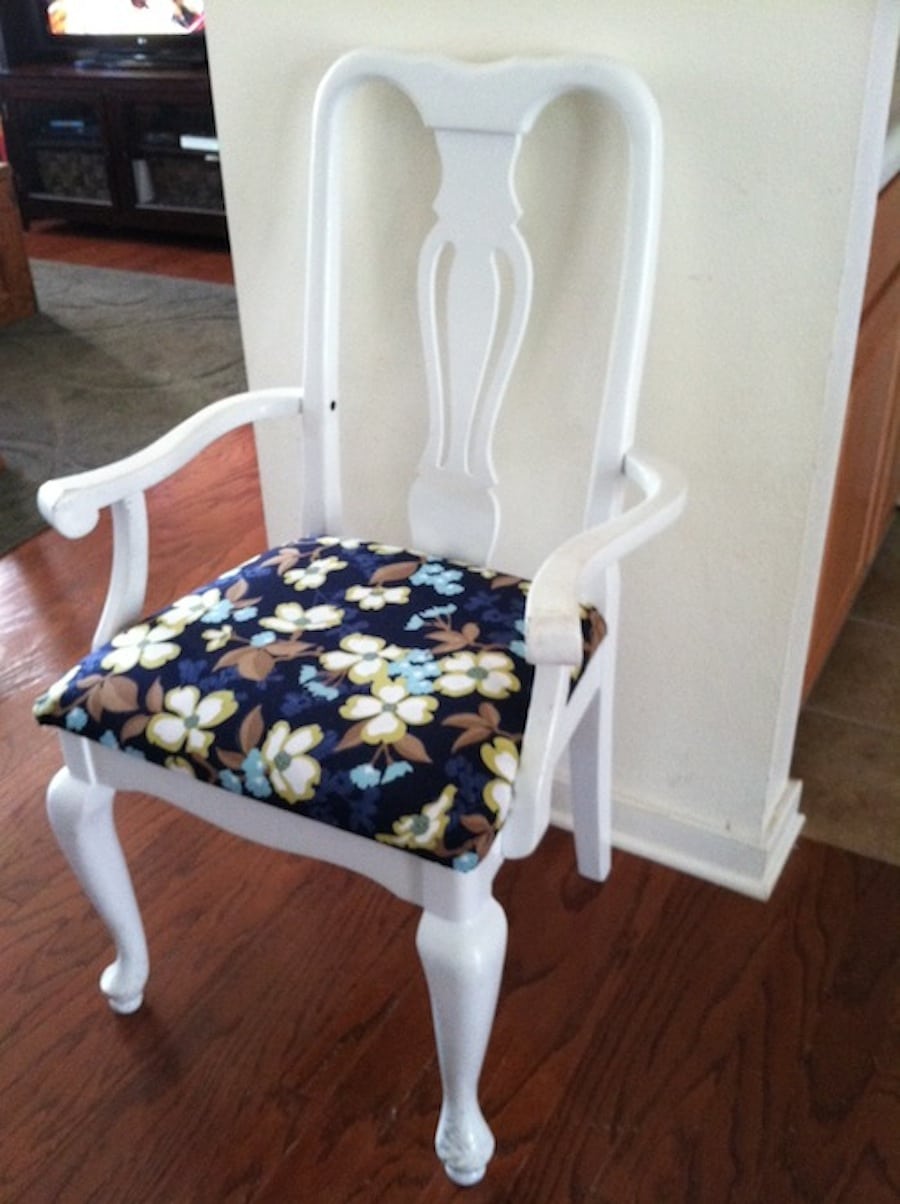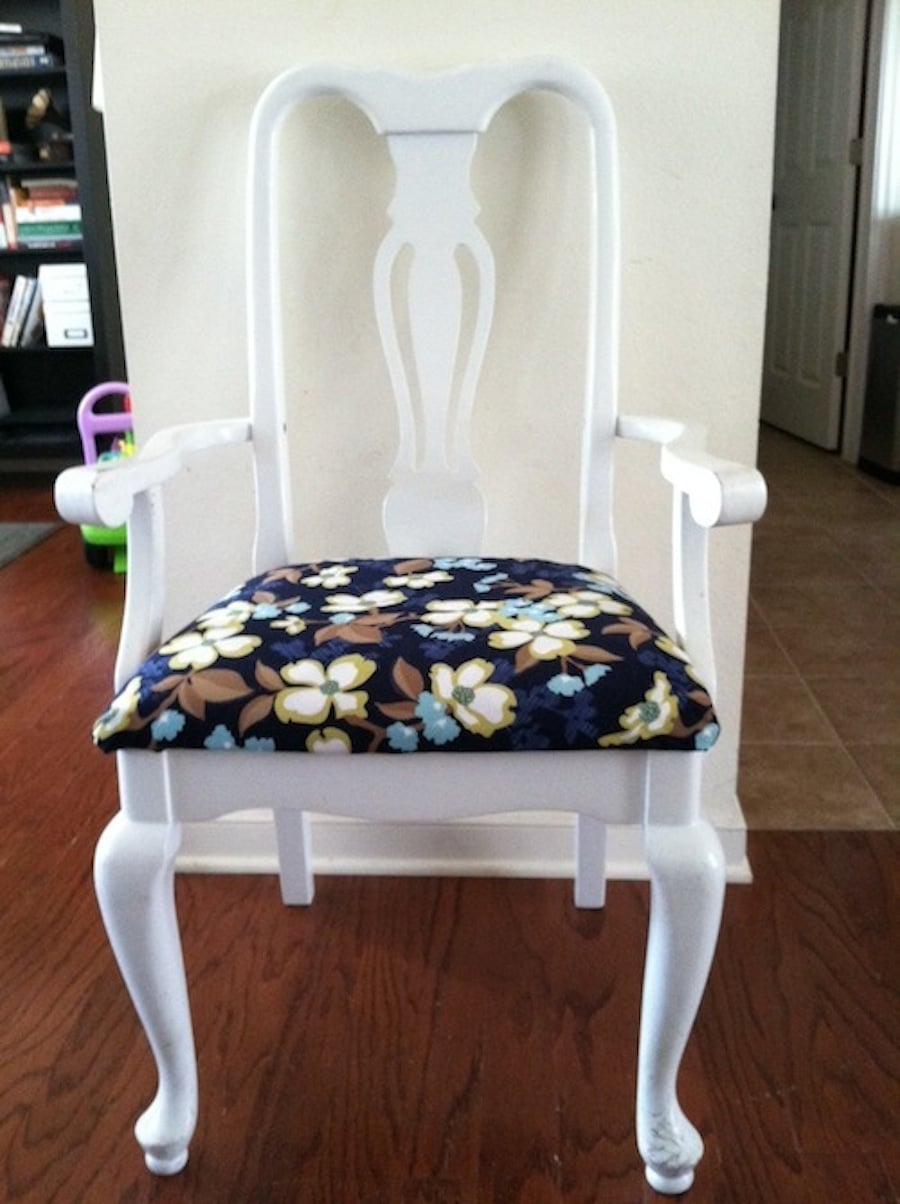 They coordinate wonderfully with our new window cornices now.
Cost Breakdown:
3 Yards of Joel Dewberry Herringbone fabric: $26.25
1.5 Yards of Joel Dewberry Dogwood fabric: already owned
Staple gun and staples: already owned
Power drill: already owned
Total Cost: $26.25
Booyah! An hour and less than $30 bucks later, these old birds look refreshed, revitalized, and ready to play nice. Hallelujah!