Friends. I have some verrry exciting news to share with you today!!! I've been working on something amazing with my dear friend and fellow maker, Ana White. This has been over a year in the making and we are ABSOLUTELY THRILLED to finally share what we've been working on!


Ana and I have been hard at work creating Spruc'd – the first and only global marketplace for premium project plans. Spruc'd is a new and exciting platform that connects creative designers with thoughtful consumers – a meaningful space where creators can turn their project plans into opportunity and discerning customers can discover only the best, most reliable plans that will set them up for success.
Are you a maker, carpenter, woodworker, furniture designer, builder? We want to work with YOU!
---
As long-term builders and plan designers ourselves, we understand the nuances of this industry and it is our goal to create a sustainable system for builders and makers to share their designs with the world through a fair means. As advertising revenues continue to dwindle and social media becomes more competitive, offering free plans is no longer a profitable business model. As the internet matures, consumers are increasingly open to premium paid options and understand "you get what you pay for." And because Ana and I both are passionate about maintaining a standard of excellence, we will accept only the highest quality, proven plans on Spruc'd.
Designing projects and creating plans takes a lot of time and investment. We created Spruc'd because we believe your efforts are valuable.
---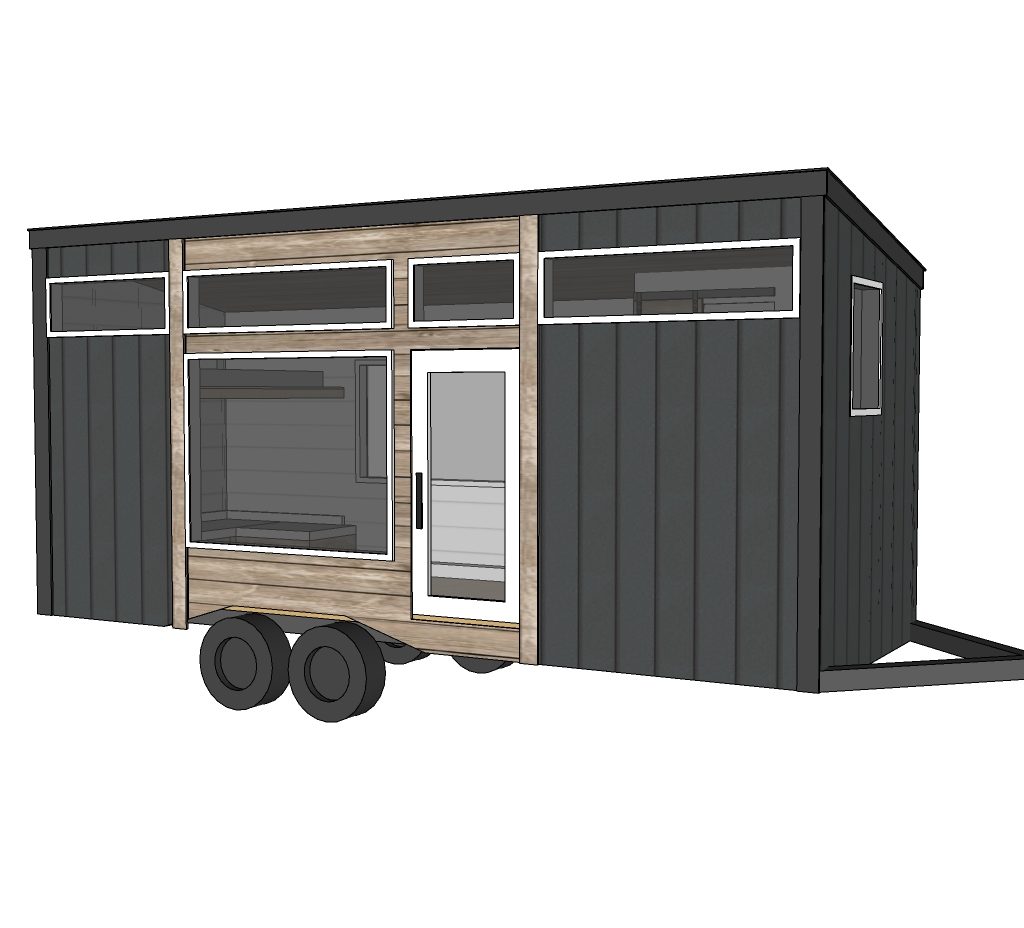 Feel free to ask any questions in the comments section below or reach out to us on social media. We've answered a few questions below, but you'll find a lot more information on our brand new website:
---

I'm a furniture maker, but I don't create plans. Can I still sell on Spruc'd?
Yes! For a limited time, Ana and I will help you create professional plans for your designs – completely free of charge! Just send an email to [email protected] with a few photos of your design. If your design is approved, we will be in touch to get more details.
We've also developed an Online Plan Creator, so once you are approved as a vendor, you can set up your shop, create plans using our Plan Creator, and start selling as soon as possible!

Will you still offer free plans on your sites?
Absolutely! The majority of our plans are and will remain free, and we will continue to offer new plans on our websites free of charge. However, I do offer a handful of premium plans for sale – the plans that have taken me a considerable amount of time developing, like my daughter's bed plans, for example, are available for purchase.
Our goal at Spruc'd is to provide a platform where designers and furniture makers are able to earn a passive income for their smart, tried-and-true designs. We aim to create a sustainable marketplace for builders and makers to share their designs with the world.

Why should I buy/sell plans on Spruc'd?
Premium Plans – Ana and I are extremely passionate about maintaining the highest level of excellence on Spruc'd, therefore we accept only the best, most reliable plans. As a Spruc'd seller, your plans will be among the very best. Customers can expect to find only sound, smart, and thoughtful plans on our platform – plans that will set their projects up for success.
Prioritized Support – Imagine being in the middle of a project and you need a question answered sooner rather than later – Spruc'd sellers stand behind their designs 100% and are available to answer any questions along the way.
Visibility and Reach – Ana and I have built countless projects, developed thousands of plans, and through our two decades of experience, we have established solid relationships in the industry and have grown a loyal and engaged audience of over 2 million strong social media followers. We are uniquely poised to promote your designs on Spruc'd to the world.
Awesome! How do I get started?
Visit Spruc'd for more information! We are SO excited to work with you!