Just because we homeschool, we don't have to miss out on the fun of giving out Valentine's Day cards! I helped the kids make these adorable Tic Tac Toe Valentines for their friends and they're so excited to hand them out. The free printable cards are down below! Just download, print, cut, and add the Tic Tacs!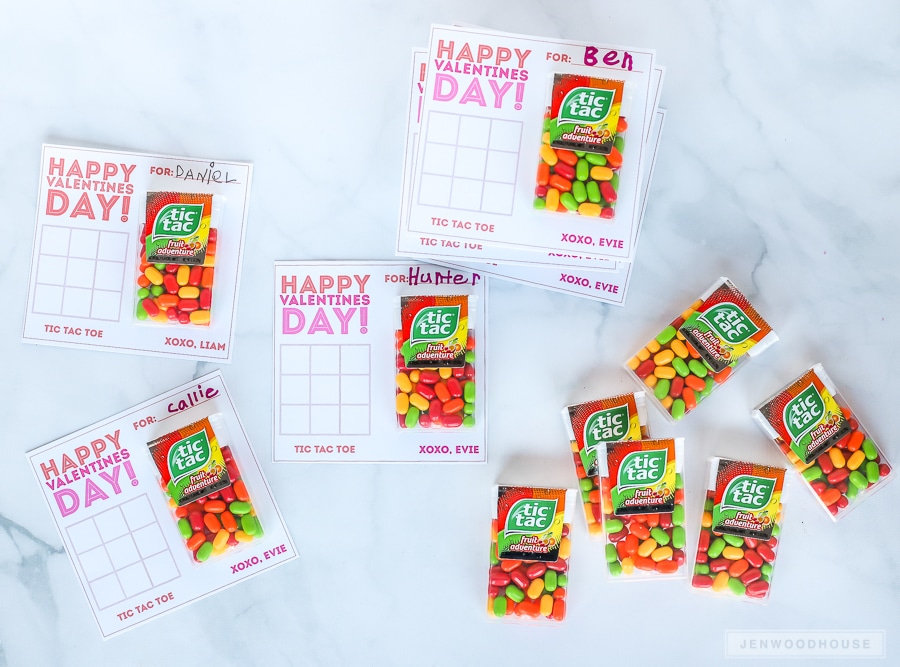 Playing a quick game of Tic Tac Toe is perfect for Valentine's Day because of the Xs and Os… as in XOXO. How perfect is that for Love Day?!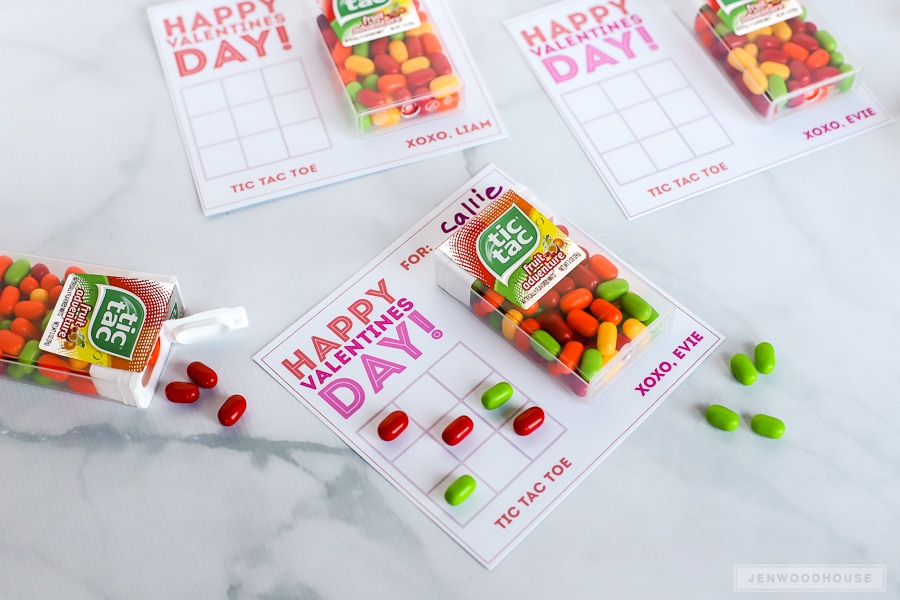 I can't get over how cute these Tic Tac Toe Valentines are! Download the cards, print and cut them out, then use a single glue dot to stick the Tic Tacs to the card. So quick and easy!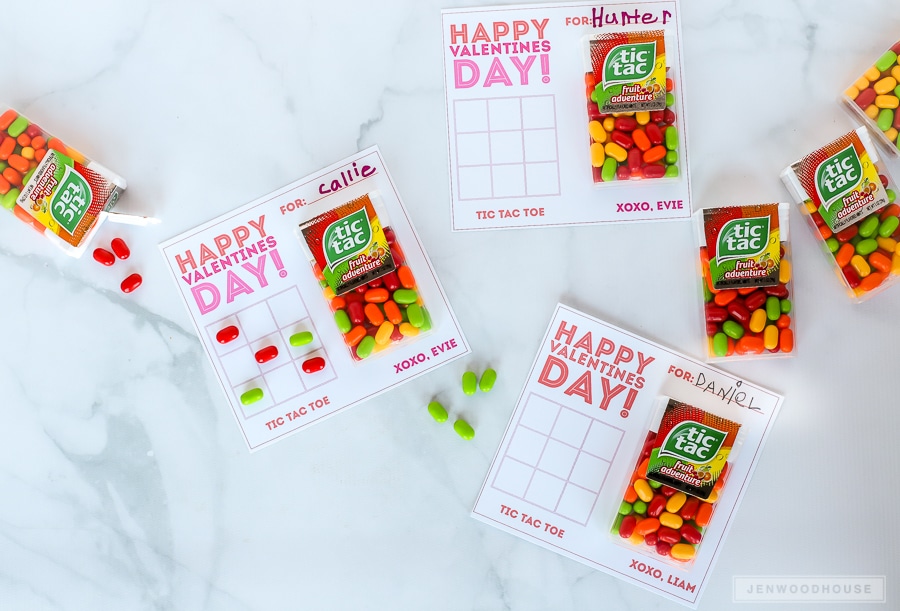 To download the PDF file for these Tic Tac Toe Valentine's Day Cards, just click the image below!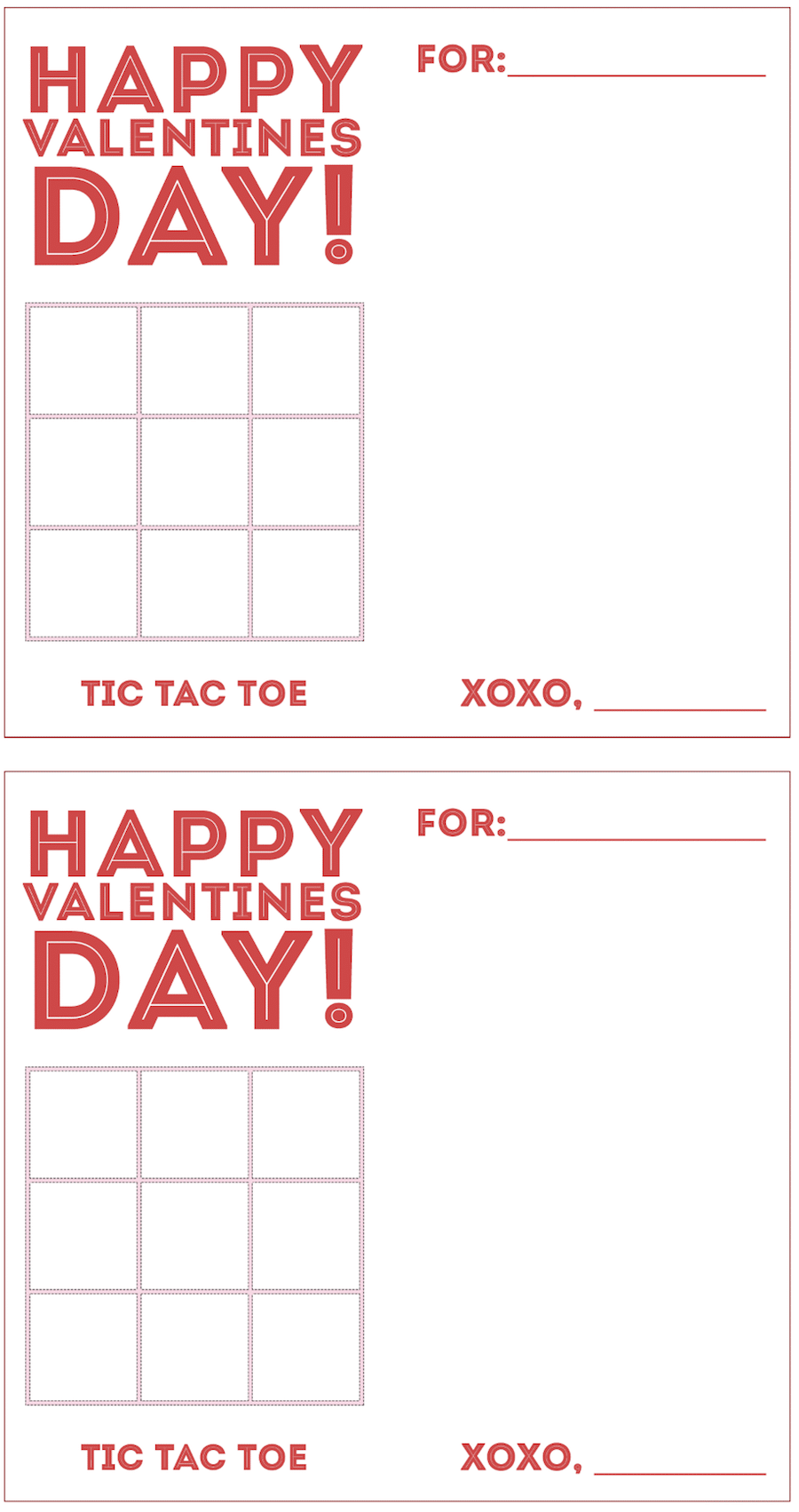 Happy Valentine's Day, friends!
Love this project? PIN IT so you don't forget it!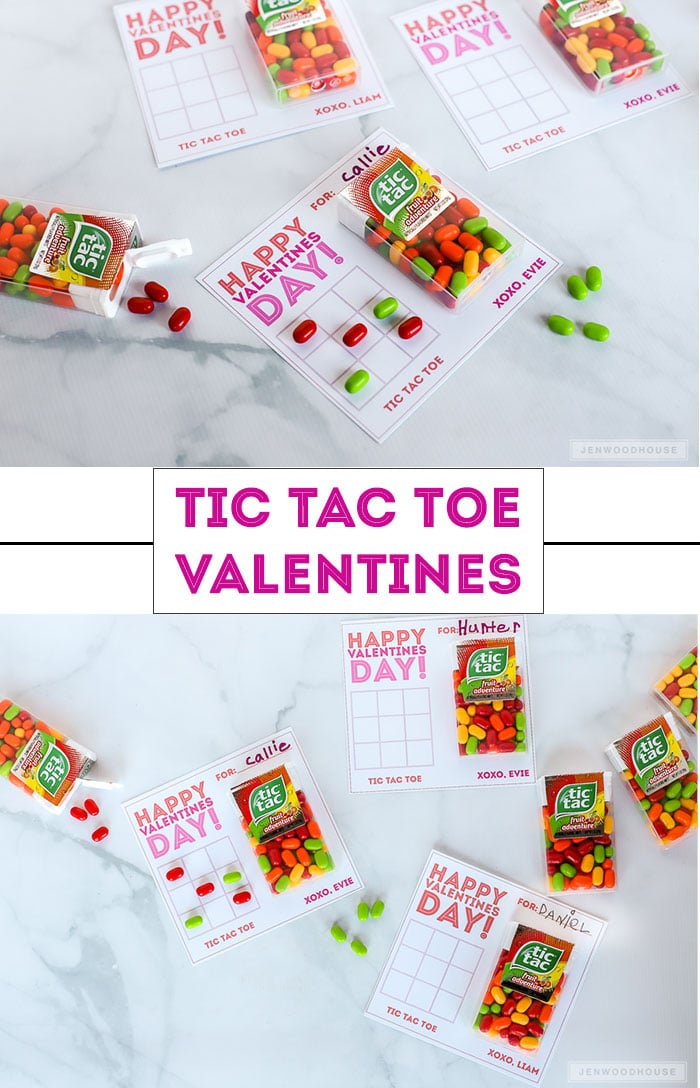 Want to see more Valentine's Day DIY ideas?
Check out these DIY Valentine's Day Mailboxes or these DIY Valentine's Day Postcards!