What's better than great lighting? Snagging great lighting on the cheap! I was on the hunt for a pair of bedside table lamps for our master bedroom and 1 lamp for the guest bedroom. After browsing countless stores and getting discouraged by their $79-$200+ price tags, I decided to hit up the thrift stores and go the 'rescue and revamp route.'
I picked these lamps up from Richmond's own Diversity Thrift and Love of Jesus Thrift Store for $10 bucks each! Now that's a price I can live with!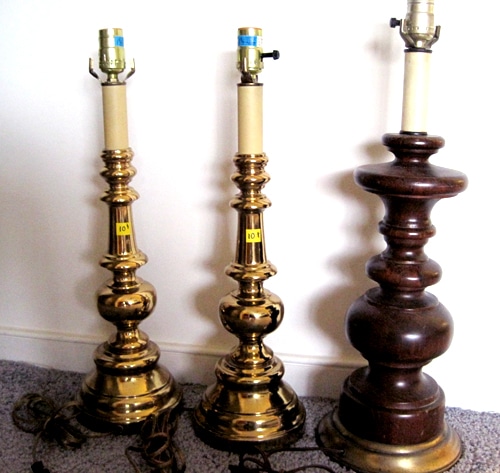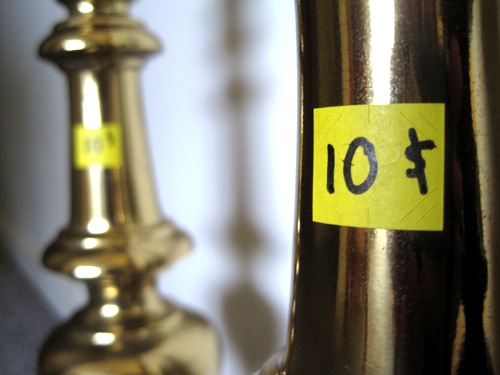 But because these lamps didn't come with a shade, I googled "discount lamp shades" and found a few sources. After comparison-shopping (of course), I ordered 3 large white drum shades from Destination Lighting at $24.95 a pop. And to sweeten the deal, they offered free shipping. Sold!
I slapped a couple of fresh coats of paint in a fun turquoise and yellow (and not to worry, no fumes were inhaled by this preggo… I'm a mask-wearin' mama) and these lamps went from fugly to fabulous in a matter of minutes: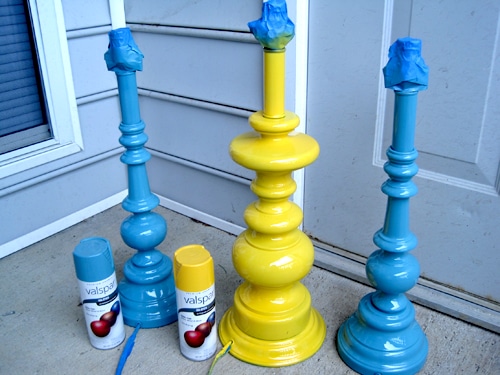 Cost breakdown:
Vintage table lamp: $10
Large drum shade: $24.95
Harp: $3.98
Valspar Glossy Spray Paint in Mediterranean and Bumblebee: $3.44/ea
Total: $42.37
Owning a lamp that's completely customized, cheap, and chic: Priceless.
Now that's what I call a bright idea.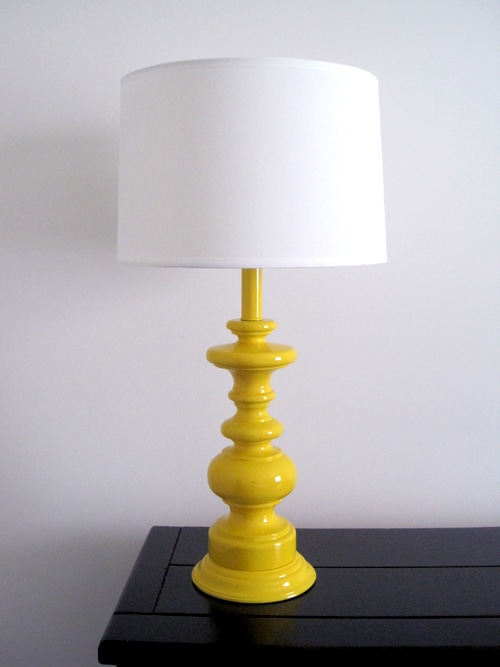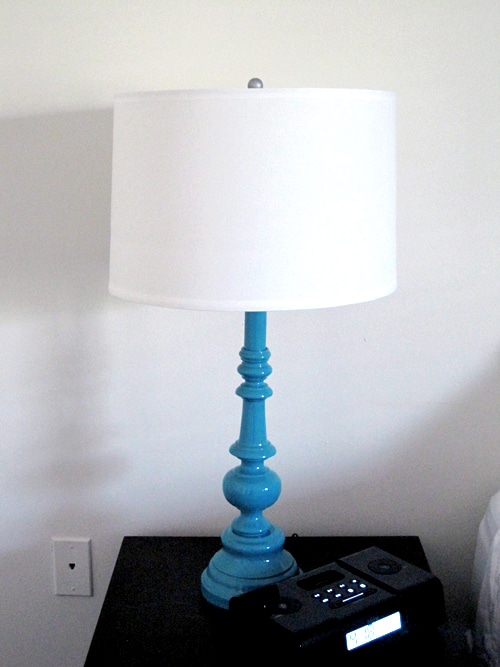 Pin it for later!