Oh, goodness. Do I have a treat for you today! I'm always thrilled when I get to work with the super talented Sarah from The Created Home and today is no exception. I've been sitting on these DIY wood beam round dining table plans for months – thank goodness Sarah came to the rescue! She took my plans and brought them to life and we're so excited to be sharing the plans and tutorial with you today!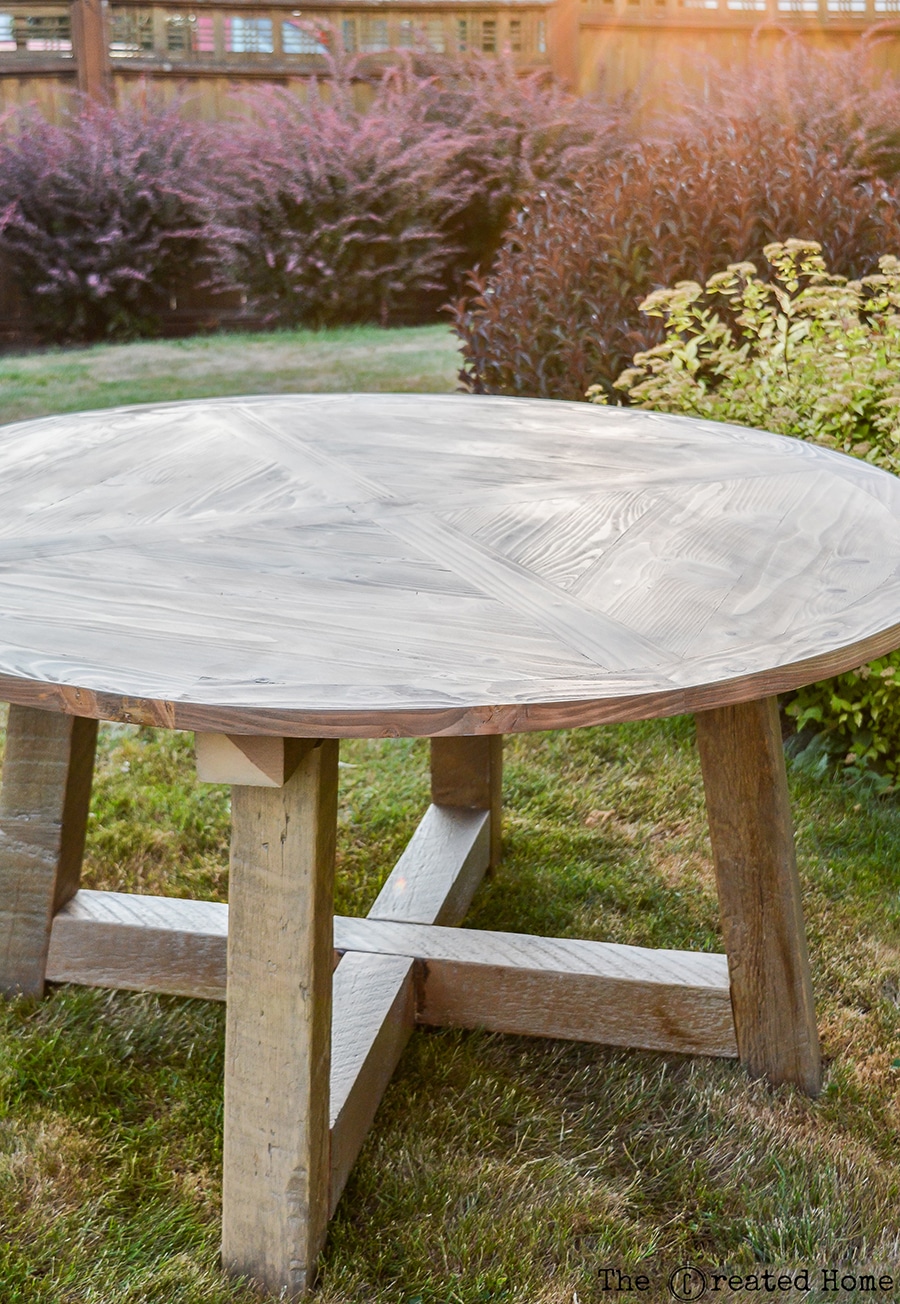 Isn't it absolutely gorgeous?! Sarah used salvaged wood beams to build her table and they are magnificent. They really are show-stoppers, aren't they?
She made a few modifications to the table – she added the curved perimeter, for example – which is no easy task. I didn't include this in the plans because I wanted to keep them as simple and straight-forward as possible. However, Sarah goes into great detail in her tutorial, so be sure to check that out if you want to include this feature into your table.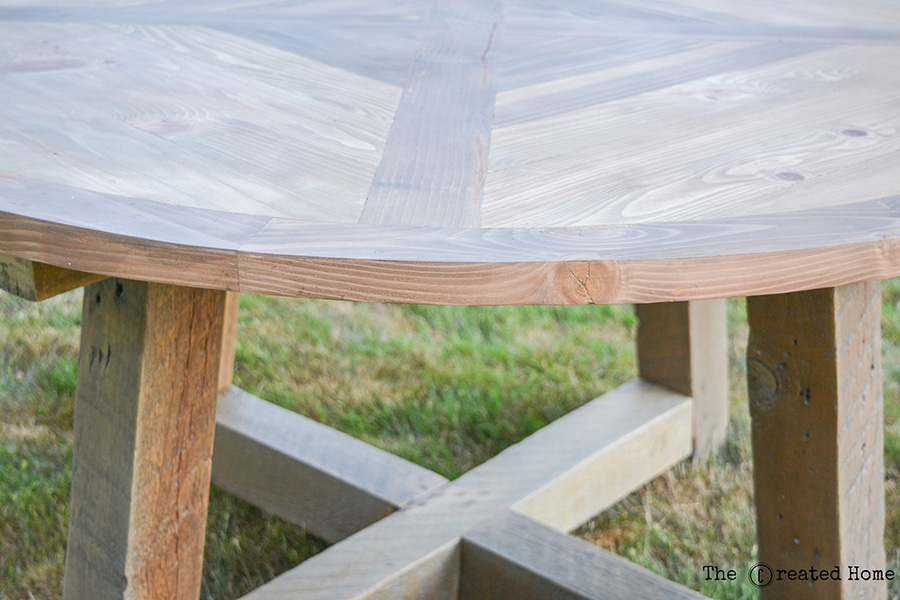 I've also drawn up two different sizes for this wood beam round dining table: a 48-inch and a 60-inch so you can take your pick! Click the links below and get the plans sent straight to your inbox.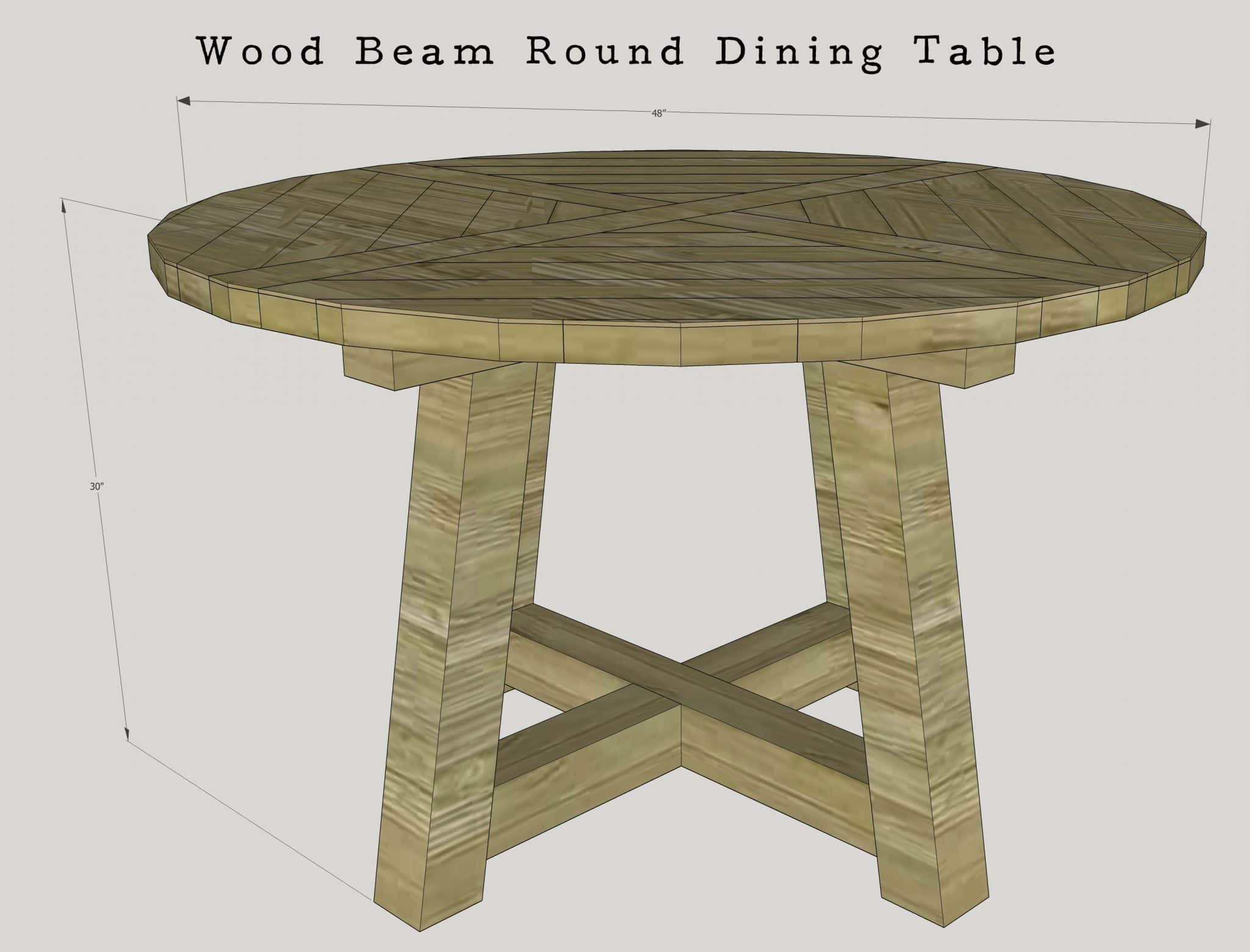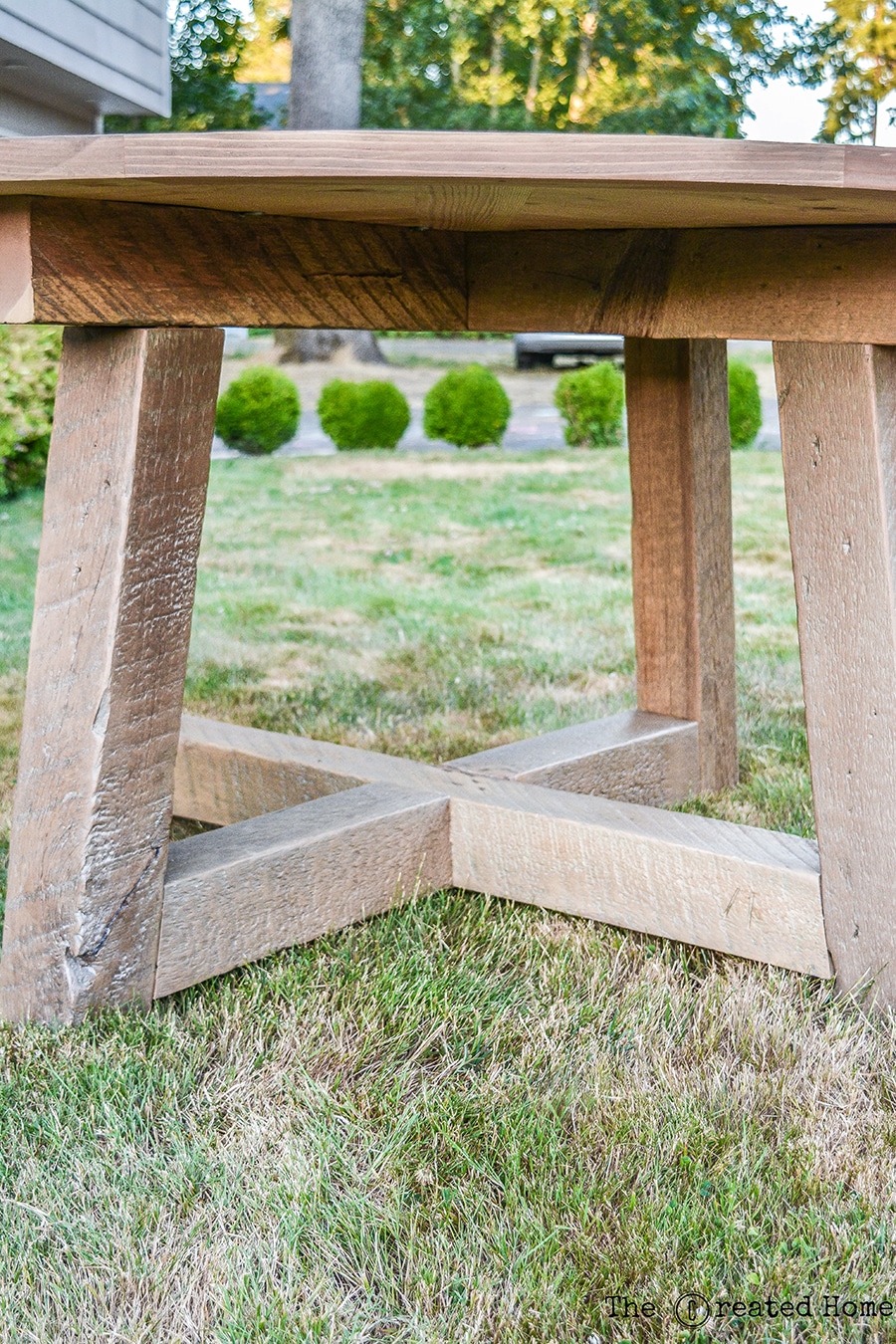 Huge thanks to Sarah for bringing my plans to life. Be sure to visit The Created Home – it's chock-full of helpful building tips and step-by-step photos.
Thanks for reading, friends. If you build this table for yourself, we'd love to see it! Tag us on social media (@jenwoodhouse and @thecreatedhome) or email me your pictures! Until then, get out there and make some sawdust!