*Update: I am now selling these custom wood name signs in my Etsy shop!
If you follow me on Instagram or Facebook, you would have seen this sign I made for Liam's nursery last weekend. It was the first time I used a jigsaw to cut out anything this intricate, so the sign is far from perfect, but I don't mind… that much. It's adorably imperfect and handmade (at least that's what I'm telling the perfectionist in me). Plus, this little project didn't cost a dime, so I can't complain.
First, I drew the name "Liam" in cursive on a piece of scrap plywood. Then, using my jigsaw, I followed the guidelines and cut as close to those lines as I could. It got easier (and less scary) as I went along; I began to get the hang of it once I got over my fear of the flimsy blade. Does anyone else have visions of blades flying off of saws and beheading everyone within 5 feet? Just me? Mental note: Lay off the Final Destination flicks.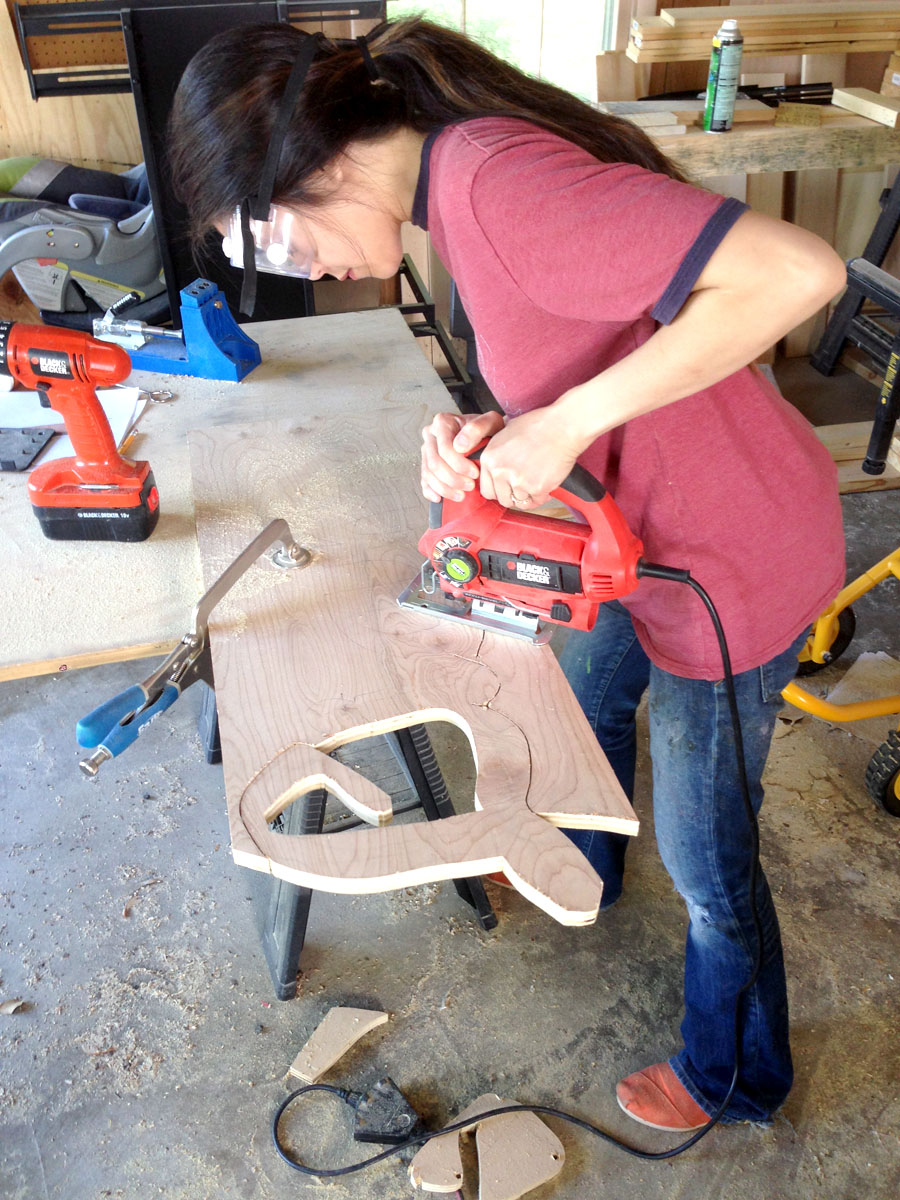 I'm happy to report, I was not beheaded in the making of this sign. This photo my husband snapped, however, is another story.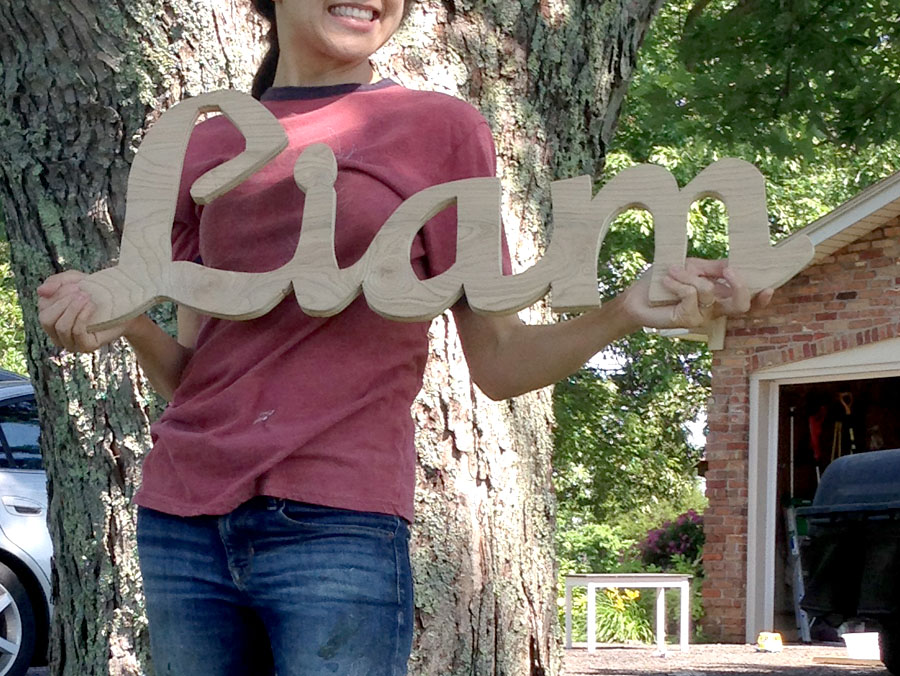 After a quick coat of blue paint, I distressed the edges a little with sandpaper, then used a cotton swab to apply stain to the exposed wood. Here it is hanging (as level as I could get it) in Liam's nursery: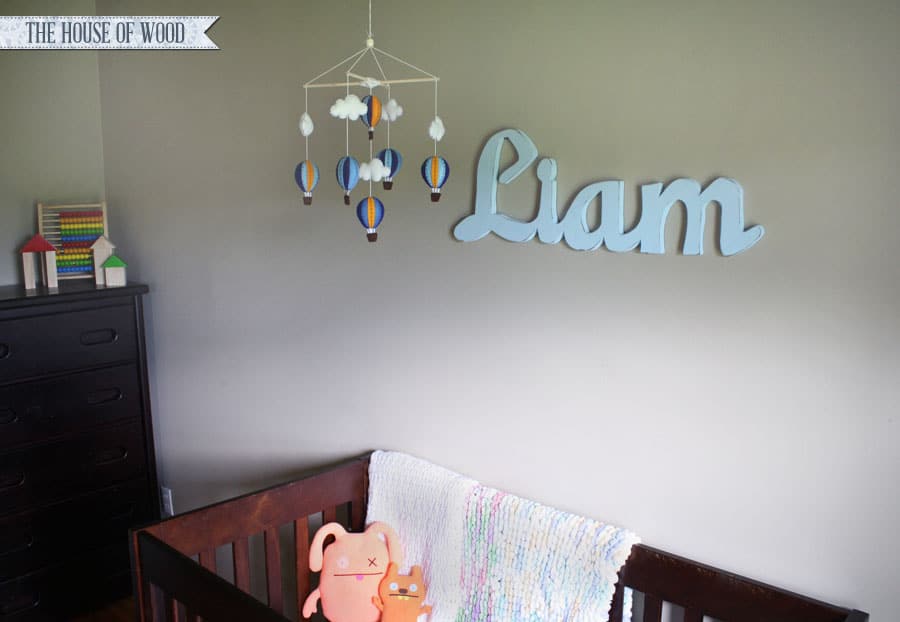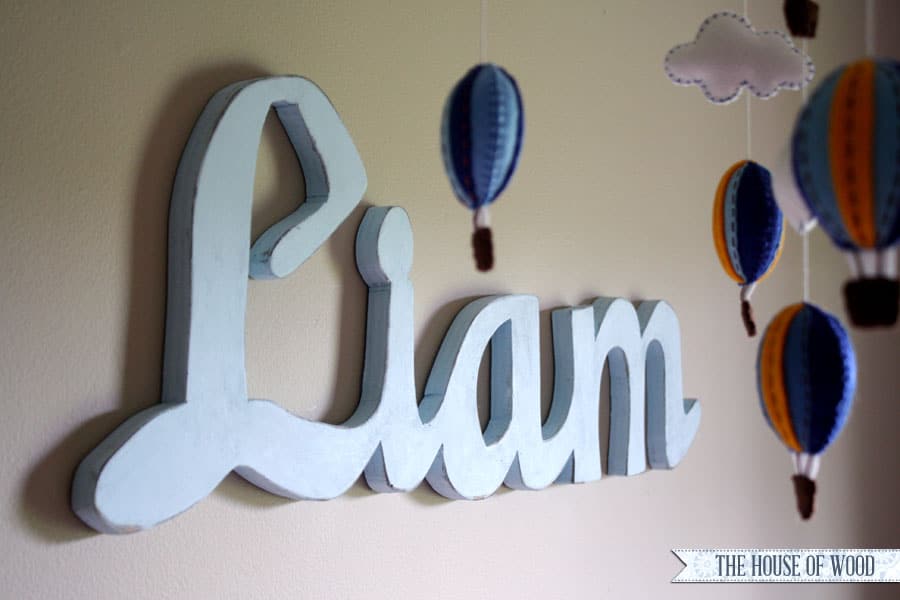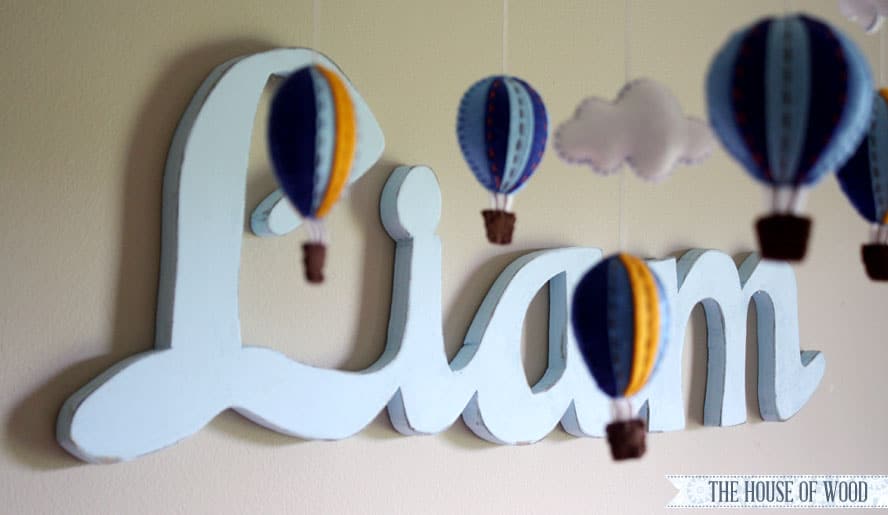 Isn't his hot-air balloon mobile adorable? That was handmade too… stay tuned for a sweet deal next month on those!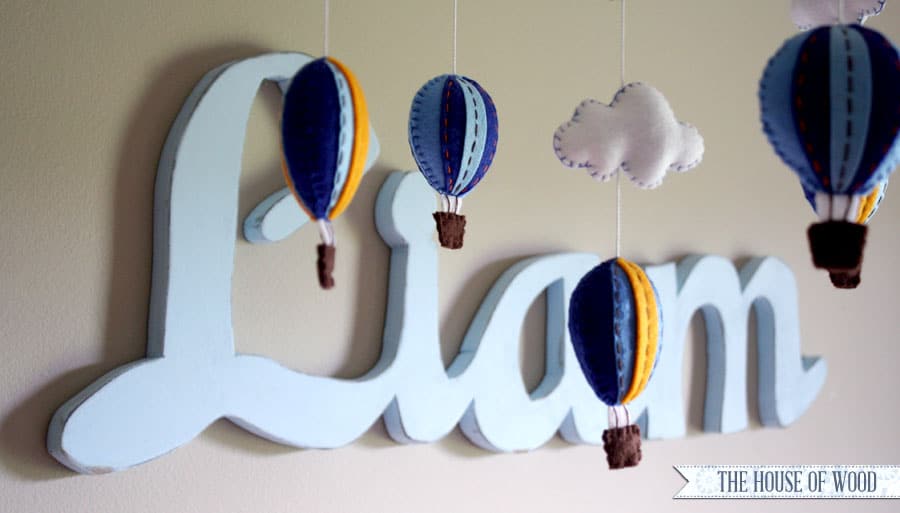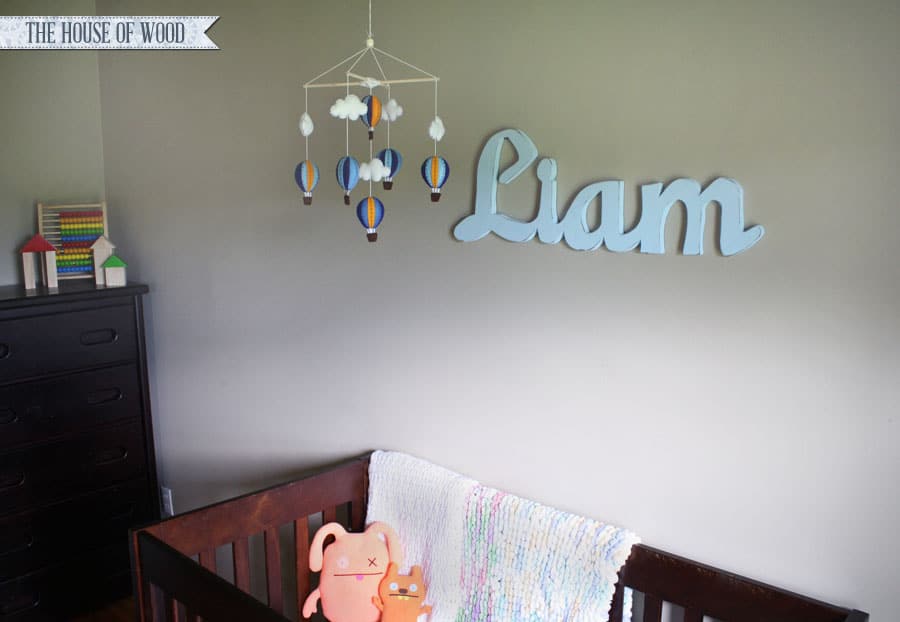 I still have to jigsaw one for Evie's room too… keep your fingers crossed for me, that no one is beheaded in the making of her sign (namely, me). Wouldn't that be one gruesome obituary? "Mommy DIYer decapitated by jigsaw." Welp. Here's to a happy Friday the 13th, everyone!