Hello and happy hump day, friends! After making several dozen of these custom DIY hand-cut wood name signs for my friends, family, and perfect strangers, I finally made one for my little lady. "The shoemaker's son always goes barefoot," isn't that how the saying goes? Or we can go way back with "the cobbler's children go unshod." Oh, yeah, kickin' it old school with the idioms. Or more appropriately, "the carpenter's house always needs work." #hitstooclosetohome #seewhatididthere #impunny
Okay. I'm done. Moving on.
Here's how it turned out: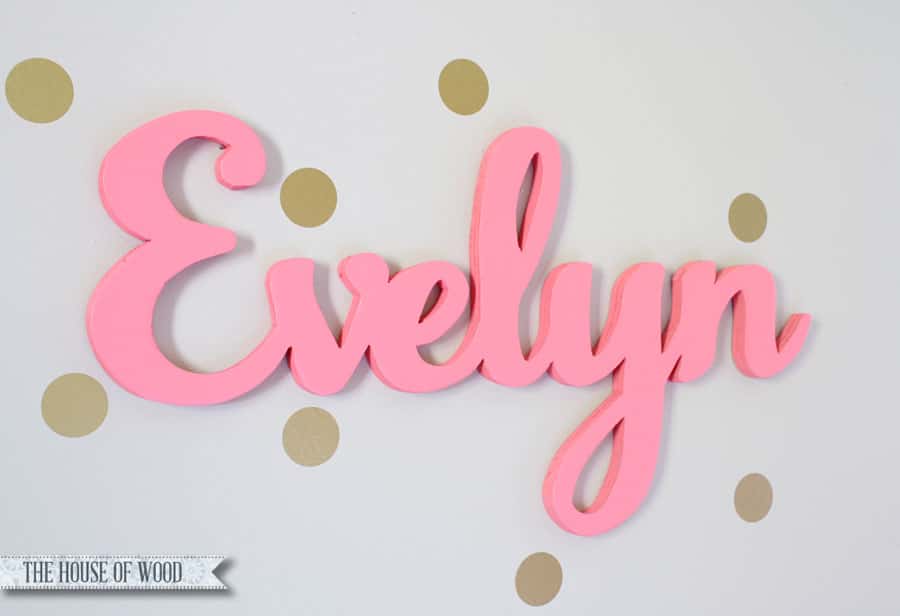 Just like I did with Liam's sign, I used my rinky-dink jigsaw to cut a script "Evelyn" shape out of 3/4″ plywood. Seriously, I bought the cheapest jigsaw I could find. Hopefully I'll upgrade to a fancy cordless one someday. Once again, I chose to use up my Purebond plywood scraps for this project. It's 3/4″ birch hardwood plywood. Read about why Purebond Plywood is the healthier alternative here.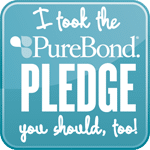 It looks so adorable hanging above her DIY toddler bed! She picked out the color – pink, of course. Was there ever any question?
And great news! After getting so many requests for these wood name signs, I finally listed them in my Etsy shop. They are now available for purchase here!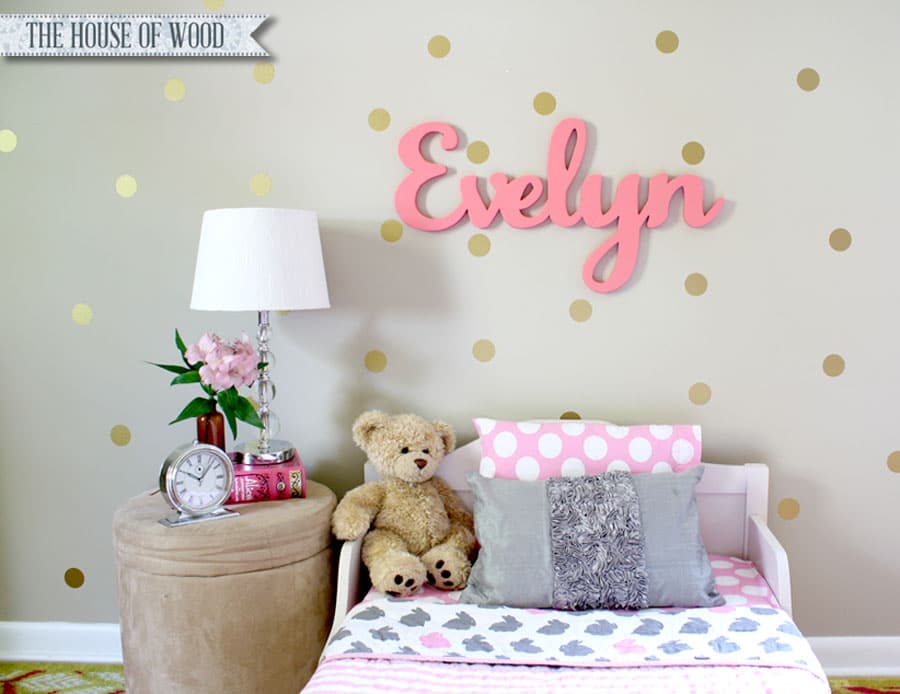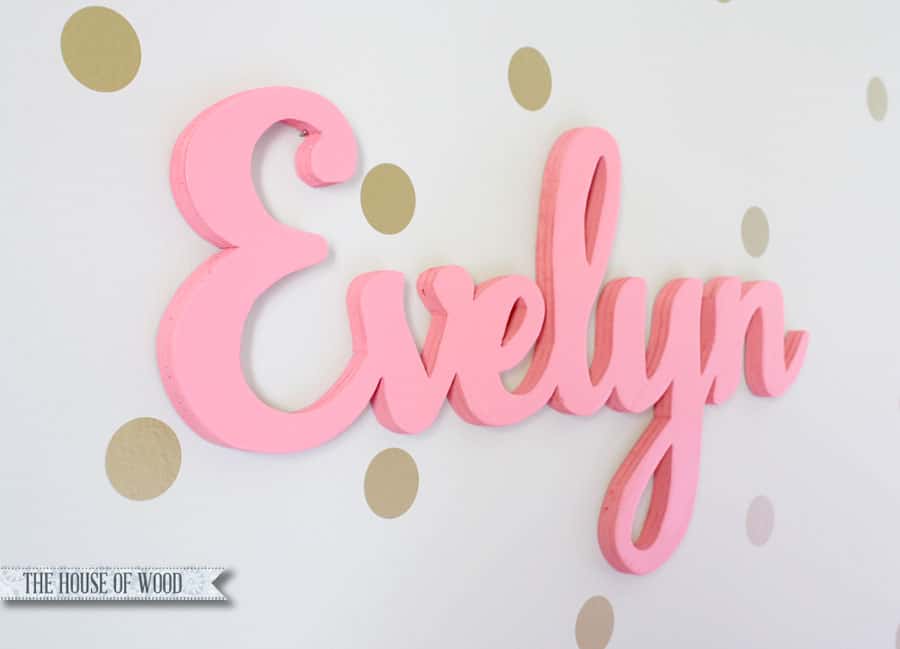 I just love it and I'm way too excited about this. I love cutting things out of wood! #mostrandomhobbyever
Thanks so much for stopping by! I'd love for you pin and share this project! How about y'all? Have you gotten jiggy with the jigsaw lately?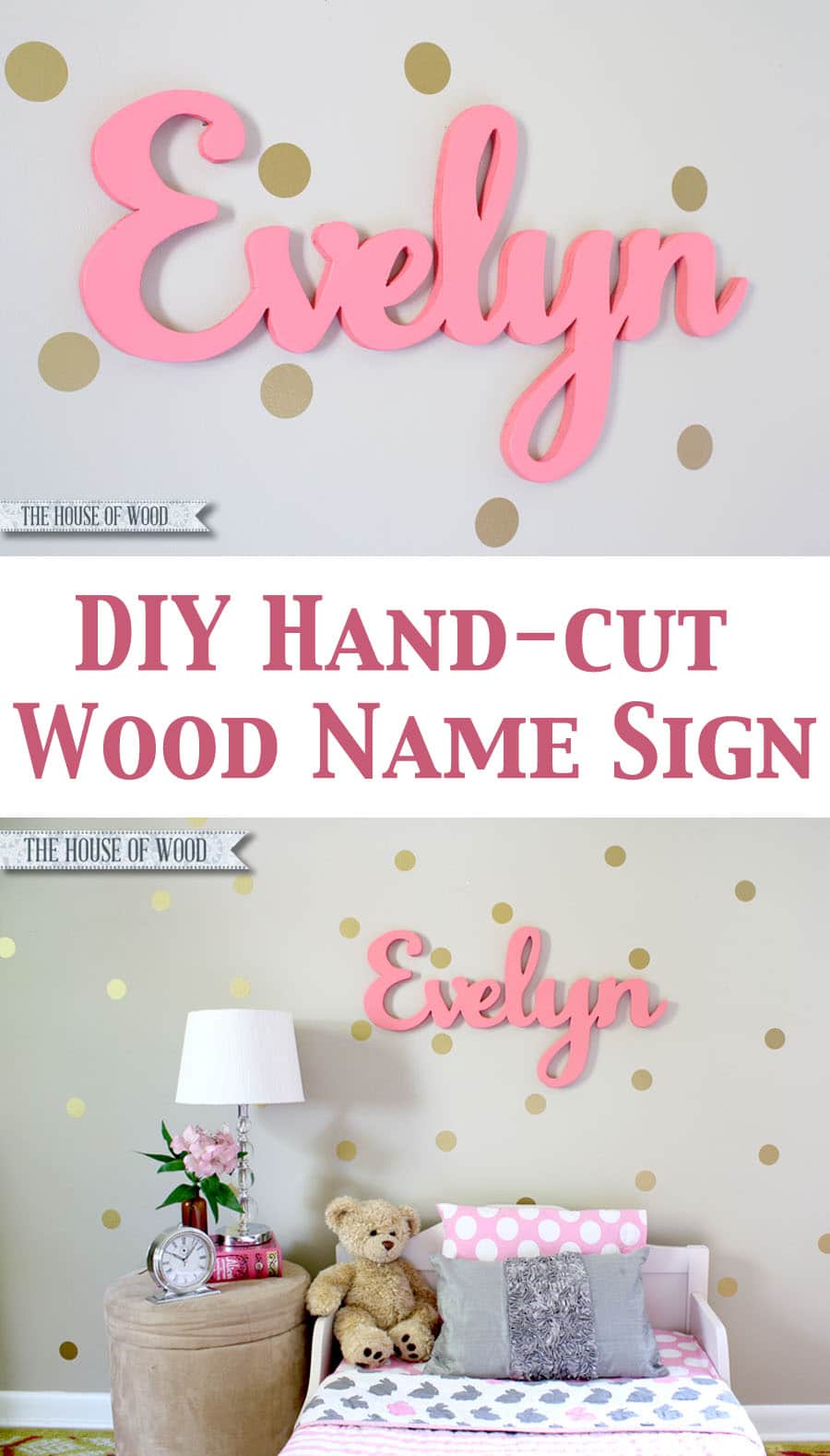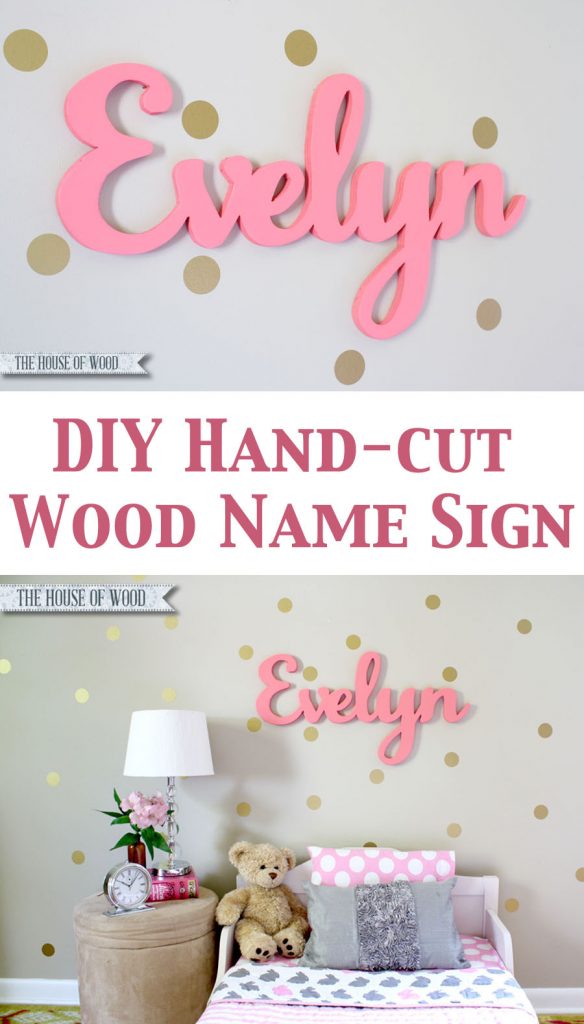 *Be sure to follow me on Instagram or Facebook to keep up with my upcoming projects!*