Hello and happy Leap Day! I'm excited to be teaming up with my friends at BuildSomething.com again! If you've been hanging around here lately, you may remember me mentioning BuildSomething when I built my kids' farmhouse craft table, scrap wood tool box, and bathroom shelf. If you love building and sharing your projects, but don't have a blog or website to show off your creations, BuildSomething.com is a great place to do it. Their website is so intuitive; it's really simple to upload and share your original building plans and DIY projects there and it's free to join.
After buying a brand new computer, I've had everything 'home office' on the brain lately. Can you tell from this post and this post? We don't have an extra room to dedicate as my home office, so I cleared out a small space in my bedroom for my workspace. I also didn't have a desk, so, of course, I had to build one!
Here's what I came up with: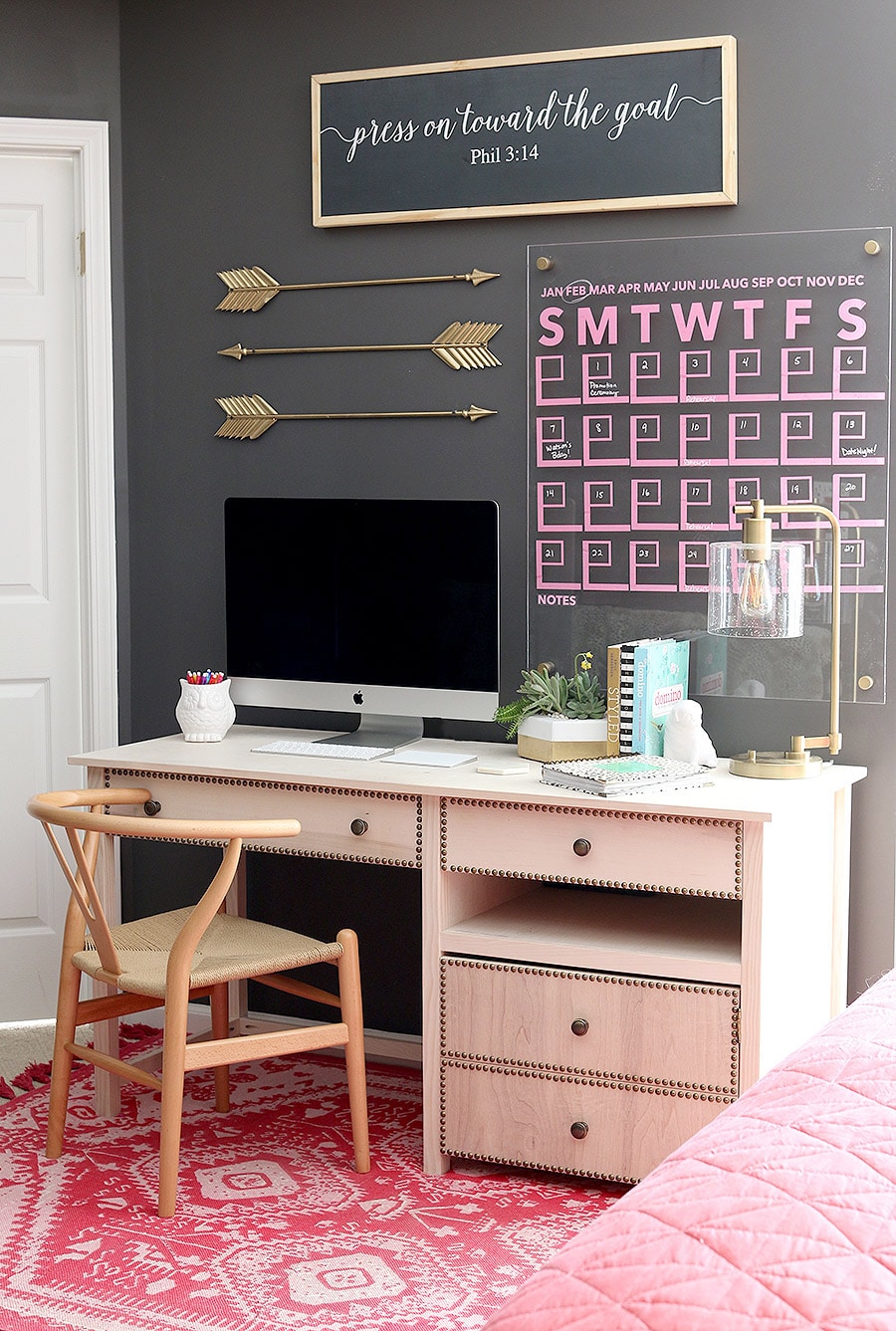 *This post contains affiliate links. To read my full disclosure policy, click here.
I just love my new desk and it's already getting so much use! I designed it so that I can keep my printer hidden behind two faux drawer fronts. The printer is tucked neatly away, on a slide-out tray. I also used a hole saw to cut two holes out of the back panel to feed power cords through.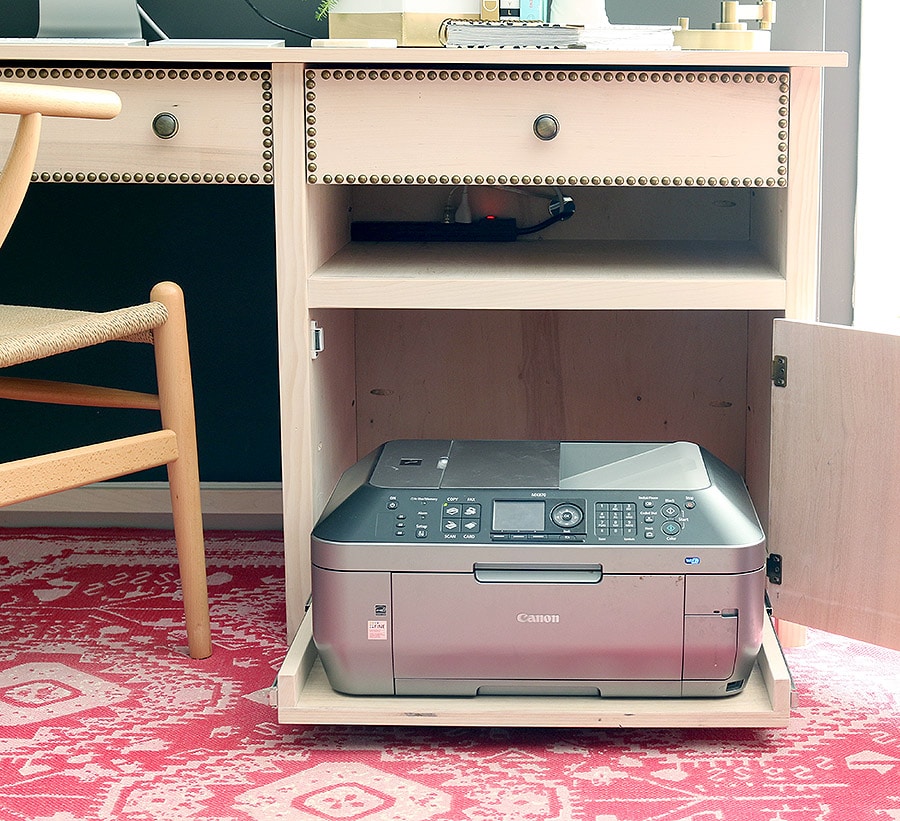 Because the pull-out printer tray fully extends, I needed hinges that would allow the door to open 180º. After much searching, I found these partial wrap-around hinges. I highly recommend them because they were easy to install and work perfectly for a frameless cabinet with an inset door.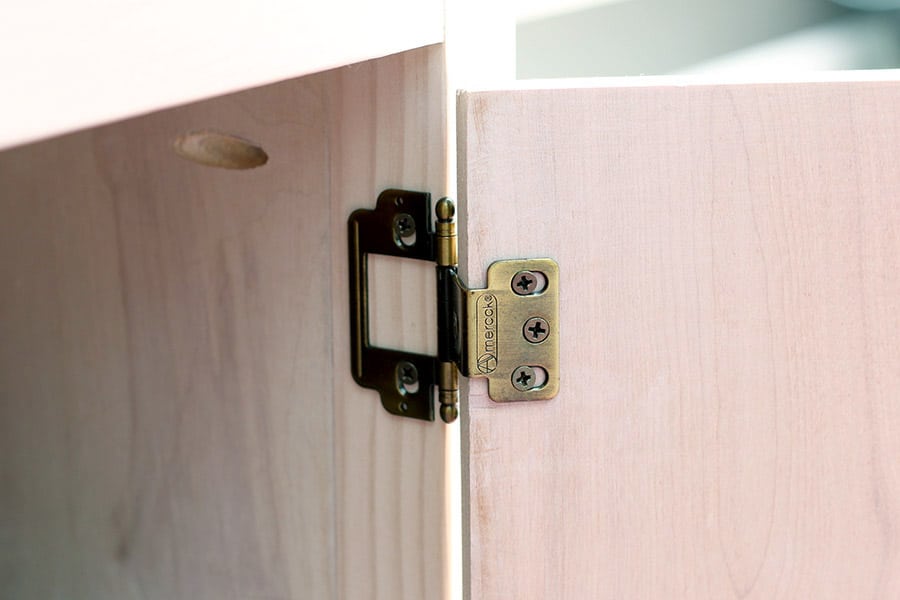 Do you want the building plans? You know I've got you covered.
Click here to download the building plans for this DIY Desk with Printer Storage.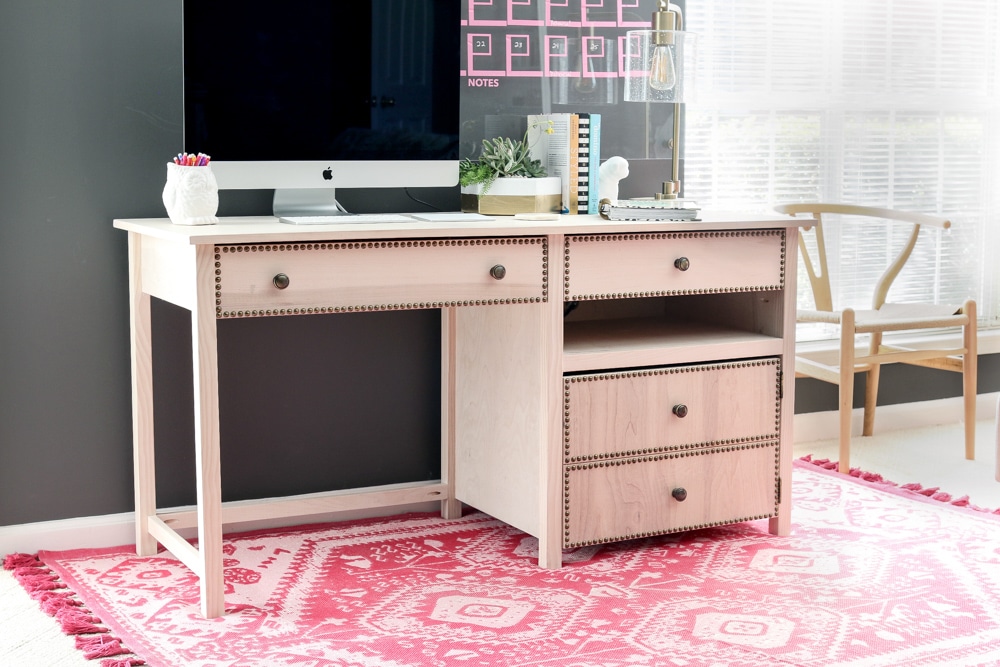 Do you like that snazzy succulent planter? Can you believe that's a scrap 2×4?
Here's the tutorial on how to make a DIY Hexagon Planter out of scrap 2×4 wood!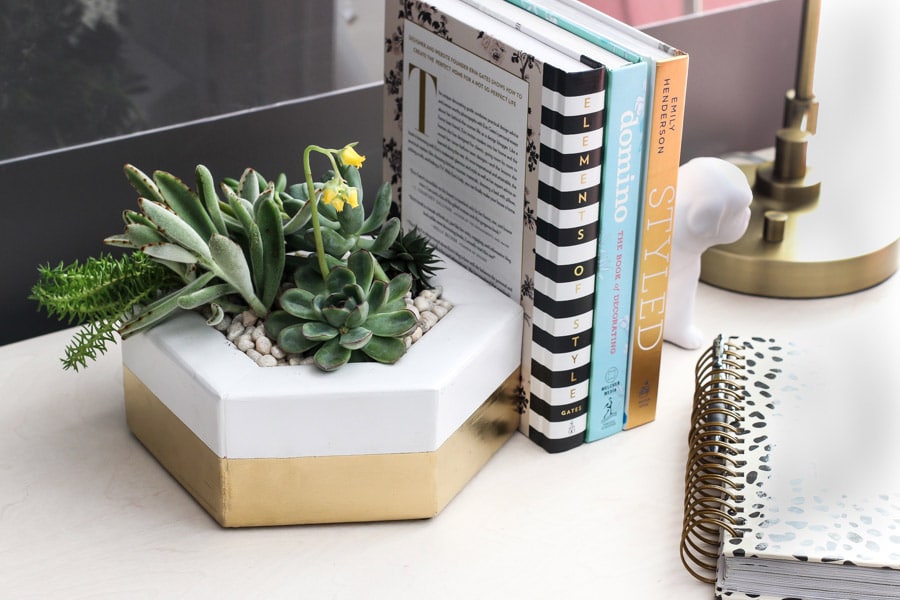 SHOP THIS ROOM

Thanks for reading, friends! Be sure to swing by BuildSomething.com and download the building plans for this DIY Desk with Printer Storage! Happy building!
*This post is brought to you by BuildSomething.com. All efforts, opinions, and happy dances are my own.