You guys. I've been holding onto a not-so-little secret for months and months! I am so excited to finally spill the beans! (<–see what I did there?) #AtillathePun
A few months ago, HGTV contacted me about a couple of projects they wanted me to tackle for their site. Yep, you read that right: HGTV. What! Bananas! After I did a full-on awkward fist-pumping happy dance around my office, I took a deep breath and replied to the email, trying to sound as cool, collected, and professional as possible.
One of the projects they wanted me to create was a DIY coffee bar for their Fast Fix Kitchens series. The only stipulations? It had to be a project that was smart, space-saving, and can be tackled in a day. So here it is, my DIY Coffee Bar that you can make in a day, for about 25 bucks!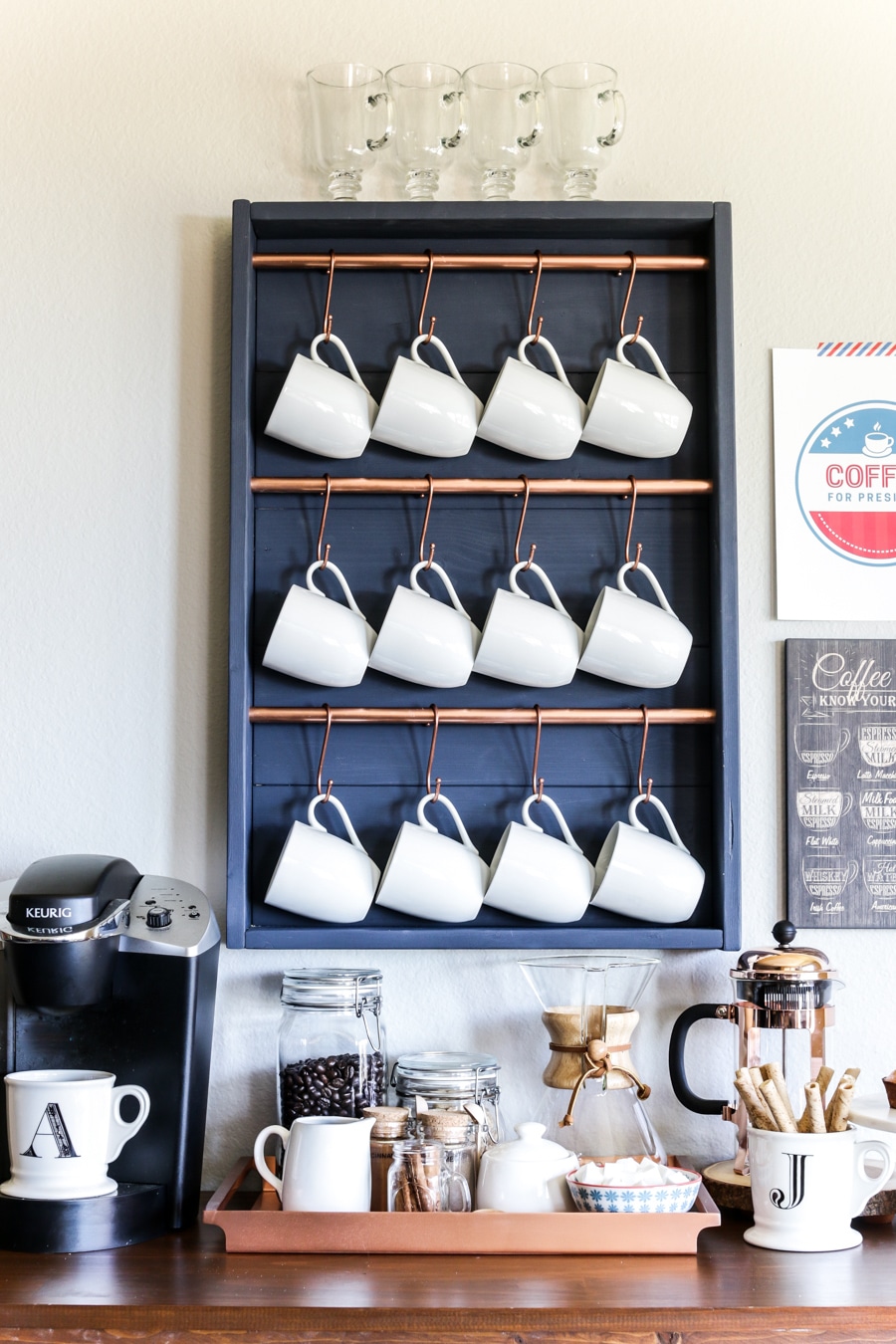 I've been crushing hard on a navy + copper color combo so naturally, that was the route I took. I love how it turned out!
Now let's just take a moment to talk about how amazing this copper tray from Crate & Barrel is. Ugh, it's so gorgeous, I love it so much. It was such a sweet and thoughtful gift from my good friend Anya. You remember my pastry chef friend, Anya, don't you? I built her and her hubby this DIY Workbench Console wayyyyy back in the day.
It's kind of funny, actually, how things come full circle. I built her that console to serve as her coffee bar, and now, out of the blue, she sent me this beautiful copper tray for my coffee bar! Ah… it's a beautiful life.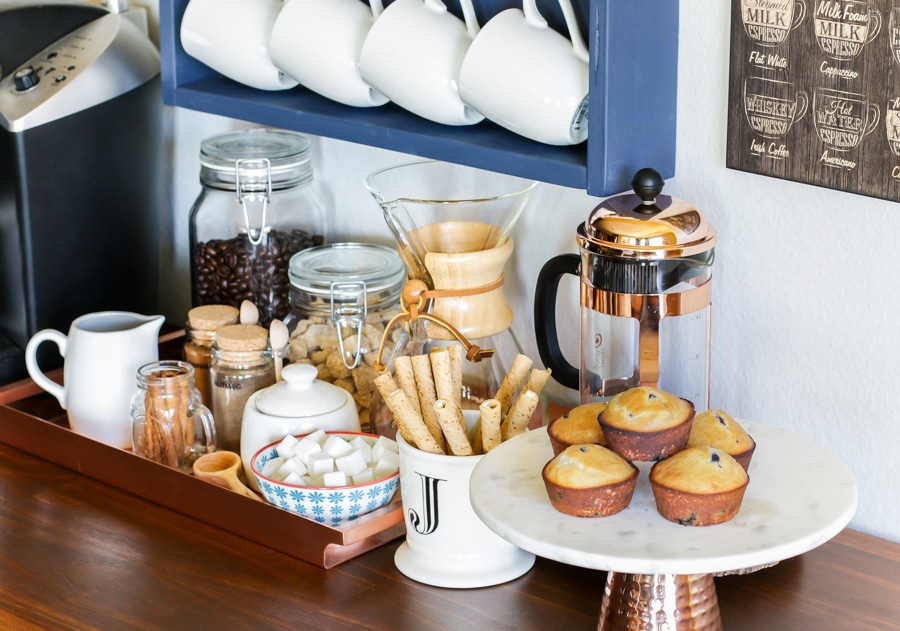 I'd also be remiss if I didn't mention how awesome my talented blogger friends are. Jaime, Aniko, and Rachel are often my sounding board when I'm brainstorming project ideas. It's not uncommon for me to randomly text them photos mid-project to get their input. They have an impeccable eye for design and limitless creativity; truly the cream of the crop.
Okay, enough of my girl-crushing… click on over to HGTV.com to see the full how-to. I'll be back soon to share the second project – take my word for it, you won't want to miss this. I'm still giddy about how it turned out.
Oh, and if you're interested, there's a product source list at the end of this post.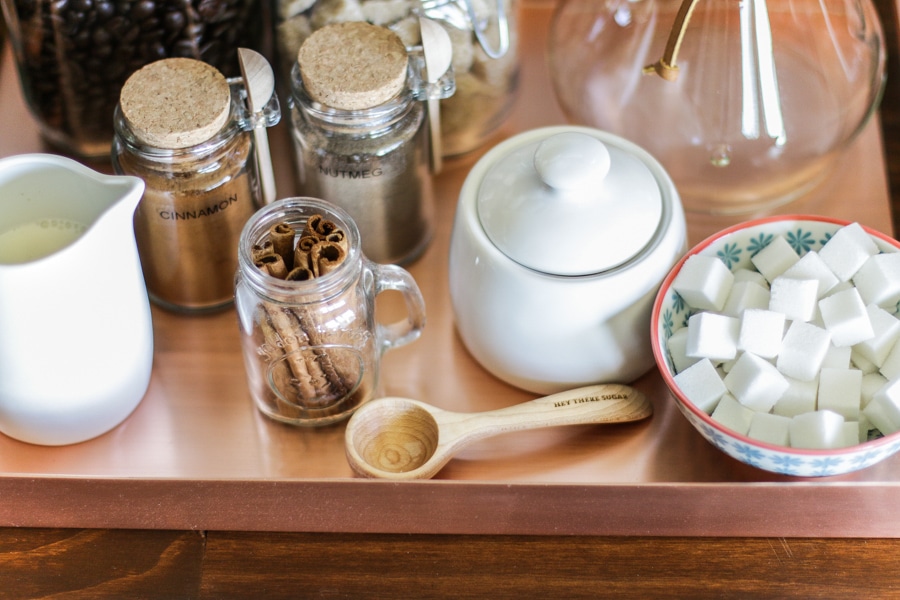 Thanks for reading, be sure to check out the full tutorial on HGTV.com here. Happy weekend, friends!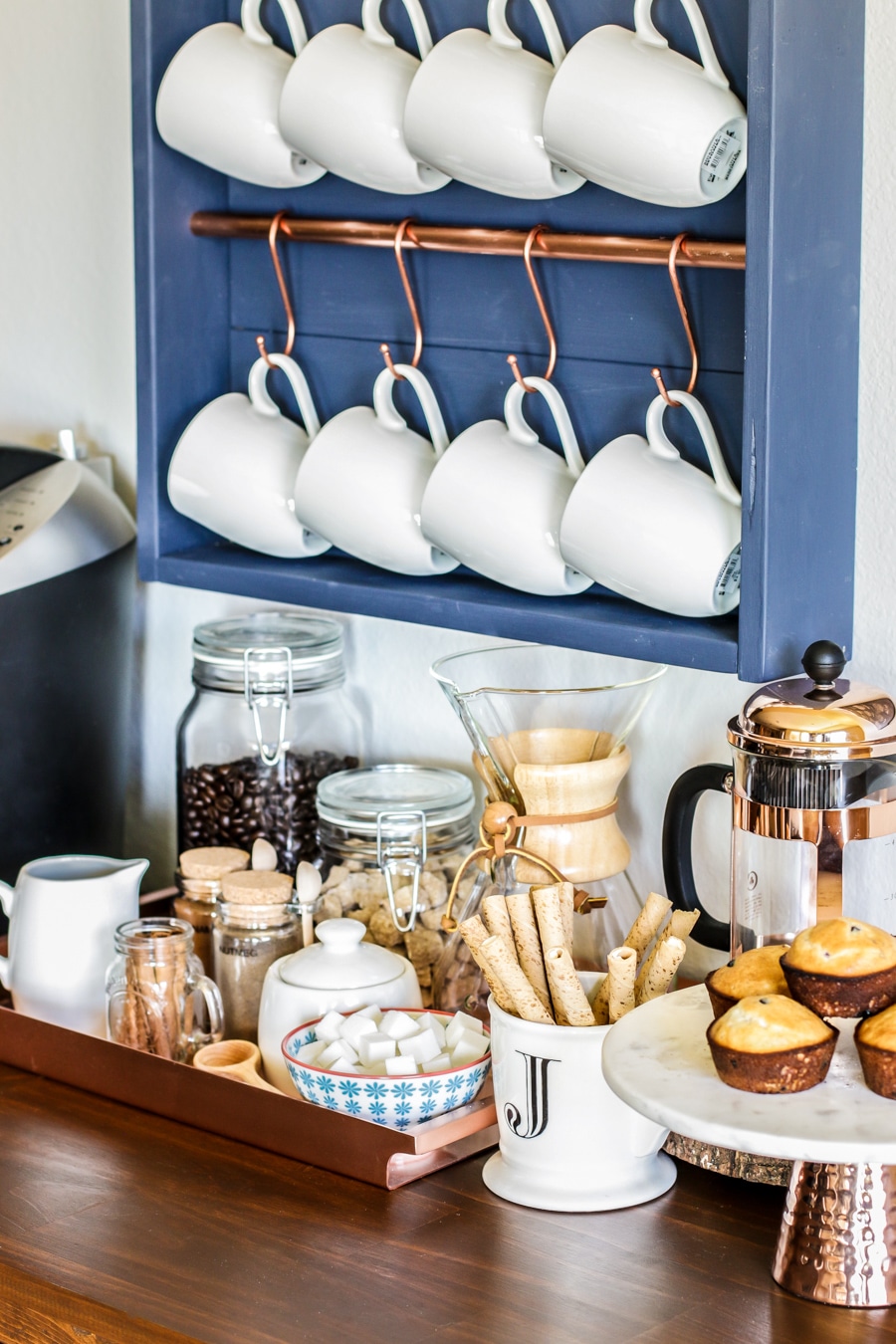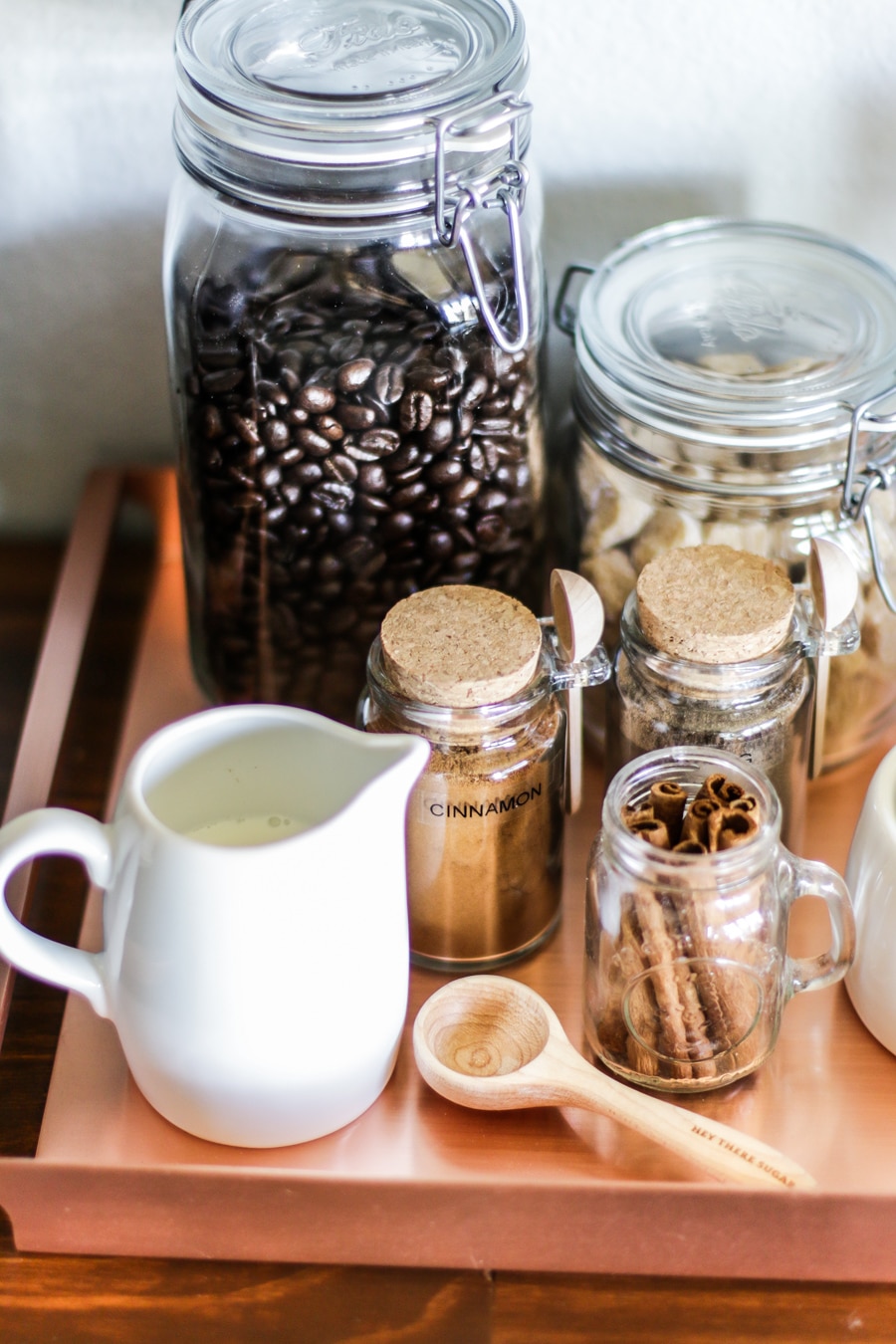 SHOP THIS POST

*This post contains affiliate links.