My daughter is 8 years old going on 18 and I'm not taking things too well. Time, please slow down! Like every wannabe teenager, she's into all things makeup, so I made her this DIY Makeup Vanity with a Hollywood-style lighted mirror for her room. She's also proclaimed that Pink (her previous favorite color) is no longer welcome in her room and that Aqua is the new kid in town. Naturally, Varathane's Vintage Aqua wood stain was the perfect choice for this project.

DIY Makeup Vanity Mirror with Lights
Supplies:
Tools:
Disposable Gloves
Shop Rag
High-Quality Paintbrush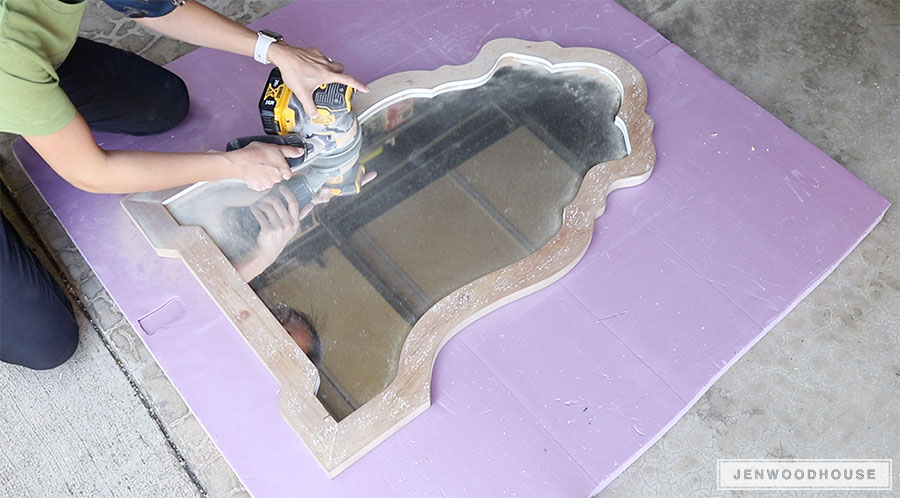 I took my girl shopping and she picked out this pretty mirror from Kirklands. She liked it because it looked "fancy." I suppose one must have a fancy mirror while applying makeup. I made sure that the frame was made of wood, since I knew I'd be sanding down the existing finish and re-staining it with the Vintage Aqua wood stain.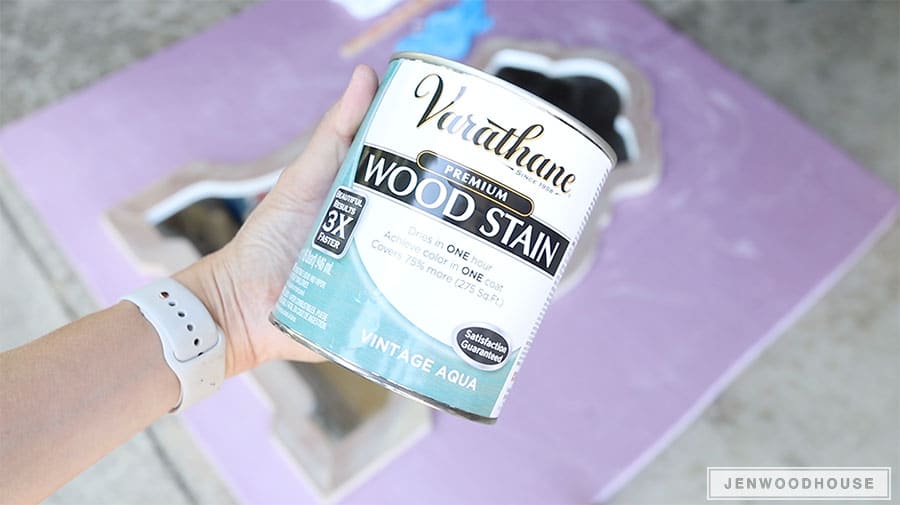 Using 180-grit sandpaper, I sanded off the existing finish, then used a rag to apply the wood stain. I love that the wood grain is still visible through the aqua color. This is fast-drying wood stain dries in an hour, which is great for busy moms like me.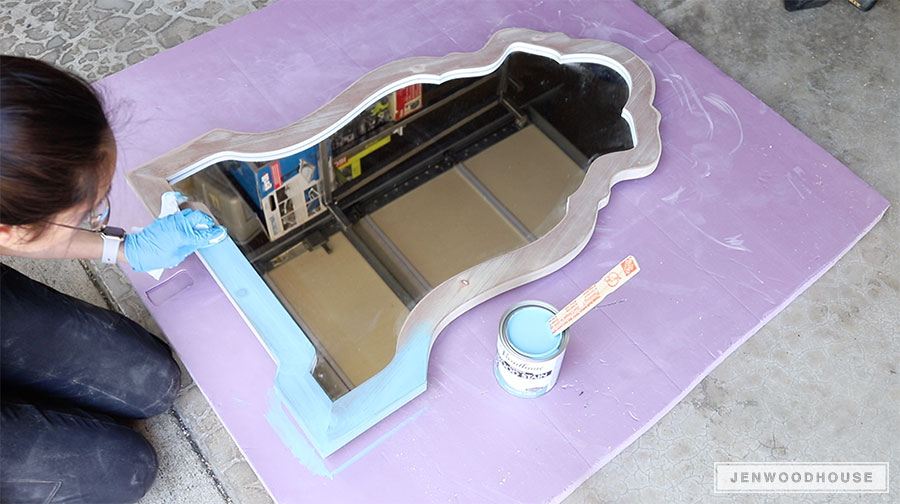 After the stain was dry, I applied a couple coats of Varathane's Semi-Gloss Water-Based Polyurethane with a high-quality brush to add durability to the mirror and to protect it from any scratches and spills. I let the finish dry overnight before I added the LED vanity lights.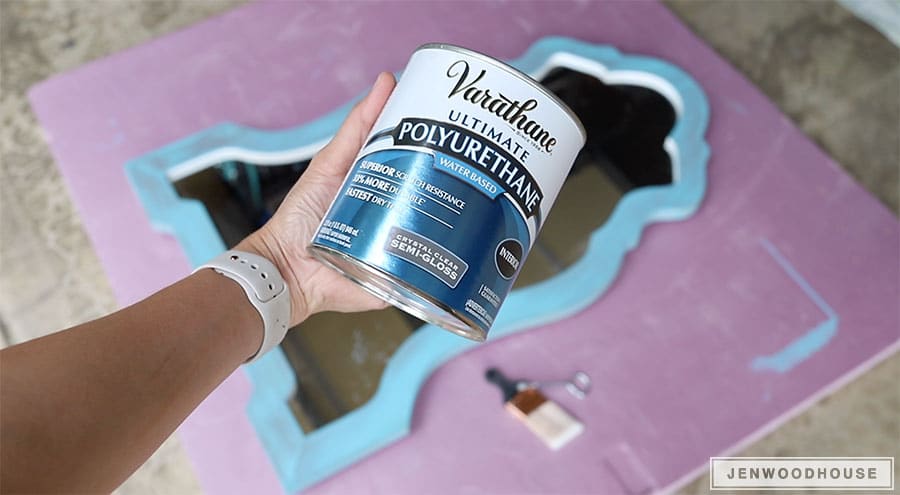 These lights are LED, plastic, and they have a peel-and-stick adhesive on the back. Before sticking the lights onto the mirror, I arranged them on the frame, eyeballing the distance between each bulb. Then, I simply peeled off the backing and pressed the lights onto the frame. The clear wires had a bit of slack, so I pulled them taut and taped them to the back of the frame so that they're less noticeable.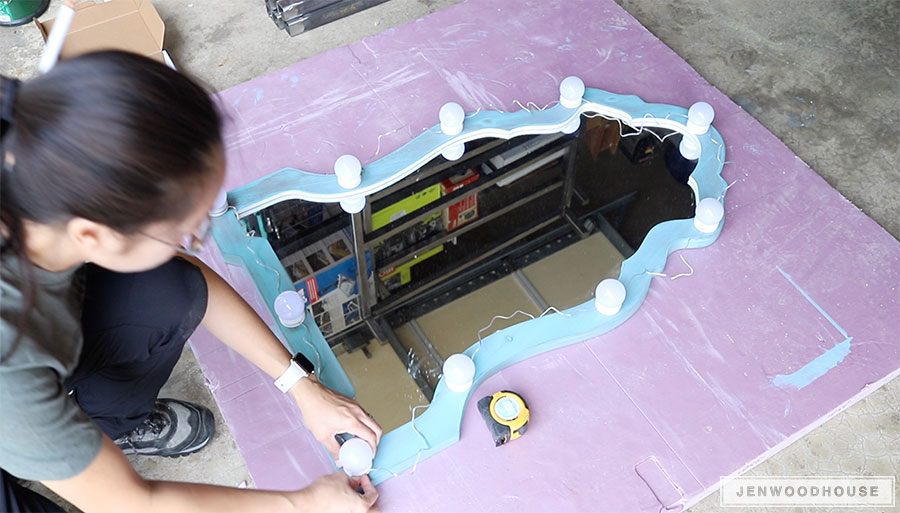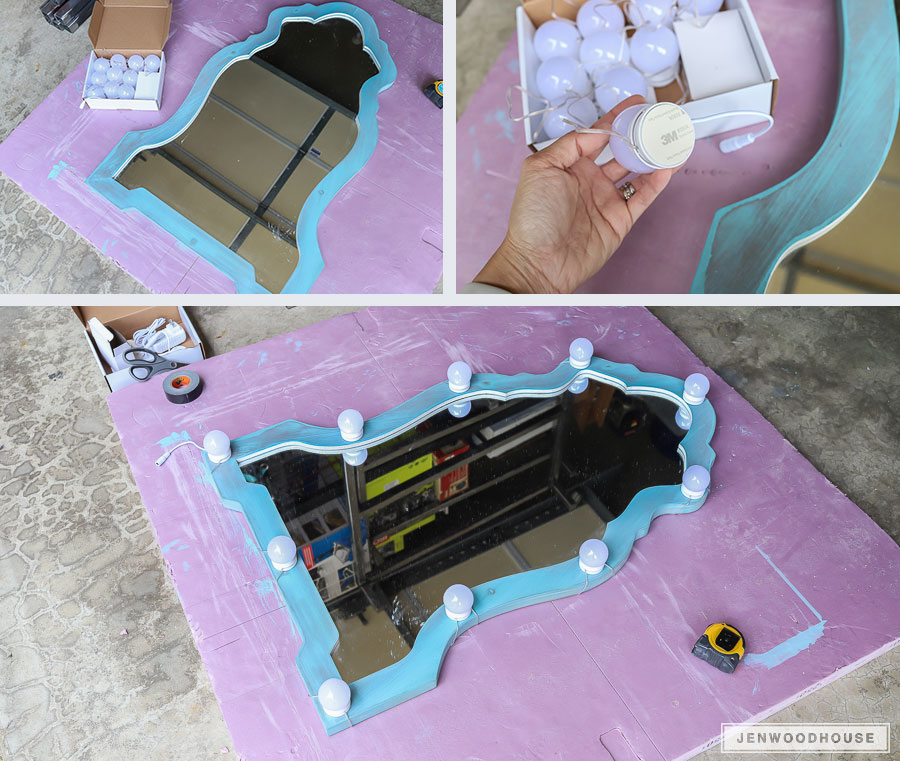 Finally, we hung the mirror on the wall, plugged the lights in and voila! A makeup vanity fit for a princess! My daughter loves her new lighted makeup vanity. Plans for the desk are coming soon, so stay tuned!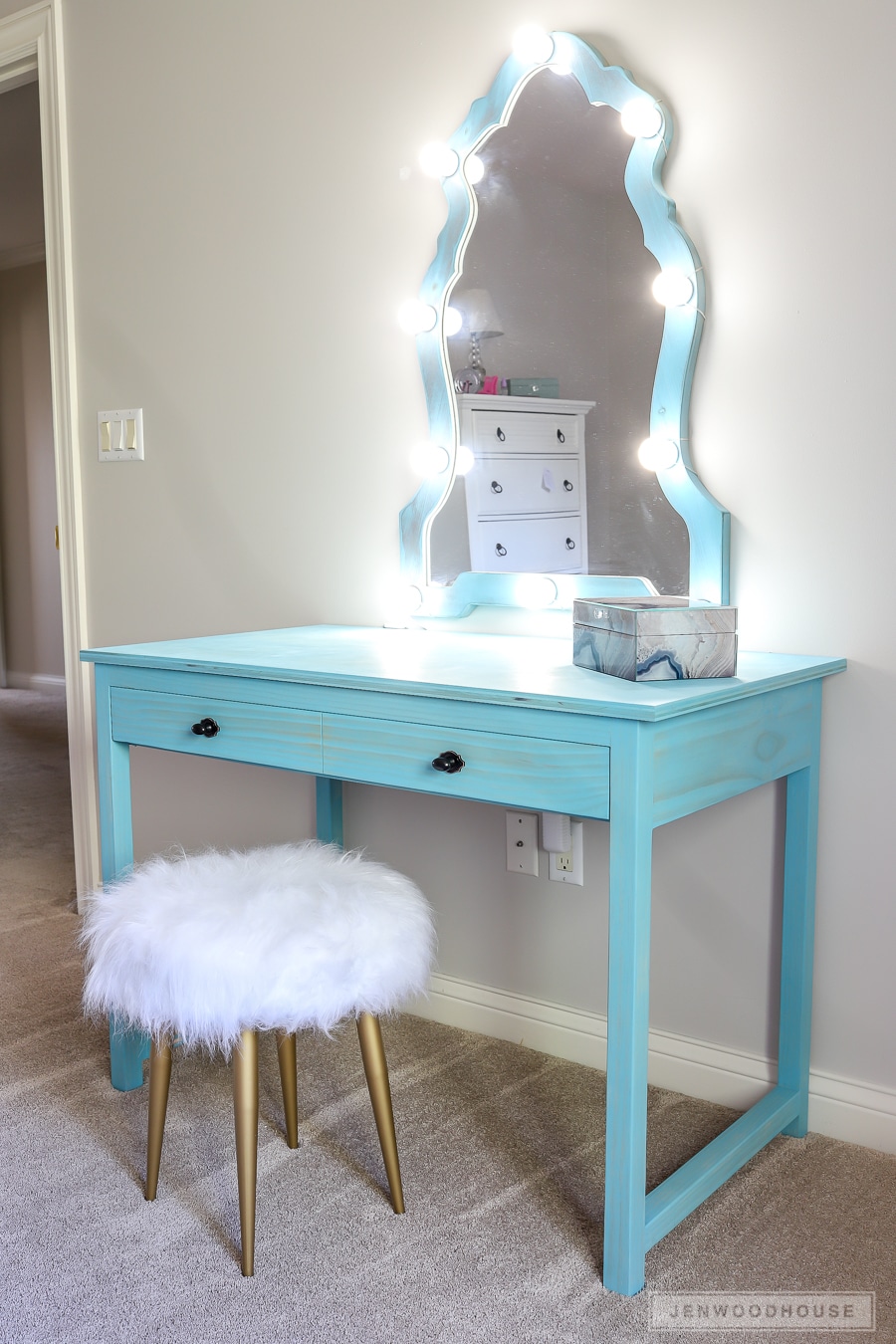 *This post is sponsored by Rust-Oleum and contains affiliate links. All efforts and opinions are my own. Please click here to read my disclosure policy.