Happy Friday everyone! I've got a treat for you today – I've collaborated with the amazing Anika from Anika's DIY Life and we are absolutely thrilled to share the plans and tutorial for this DIY Emerson Buffet. Anika needed a buffet for her home but couldn't find one that she absolutely loved. She wanted her buffet to look like West Elm's Emmerson™ buffet, except with two cabinets and drawers, so she reached out to me to draw up the plans and this is what we came up with: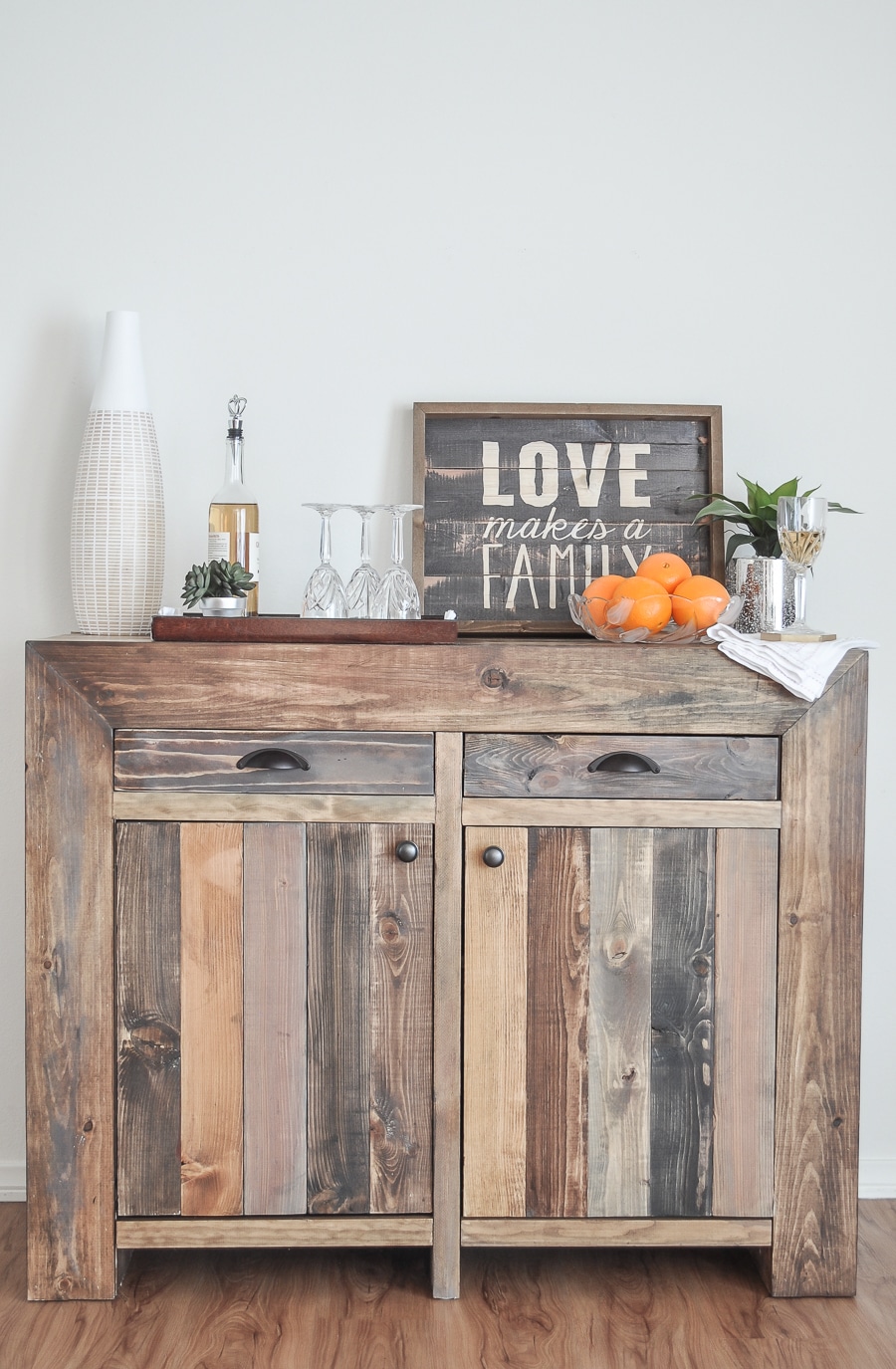 Are you drooling yet? You guys are going to freak out when you see how this beauty is built. The design is so clever – I took a cue from my friend and fellow carpenter Brad from Timber & Soul and designed this buffet with a 'skeleton' and 'skin.' You need to check out the plans to see what I mean, but basically, you're going to build a solid wood 'skeleton' and then wrap a plywood 'skin' around it before adding the reclaimed planks. This design minimizes the weight and material cost of the project. Super smart.
If you live in the Los Angeles area and are in the market for gorgeous, hand-crafted furniture, be sure to give Brad a shout – he's an incredible craftsman.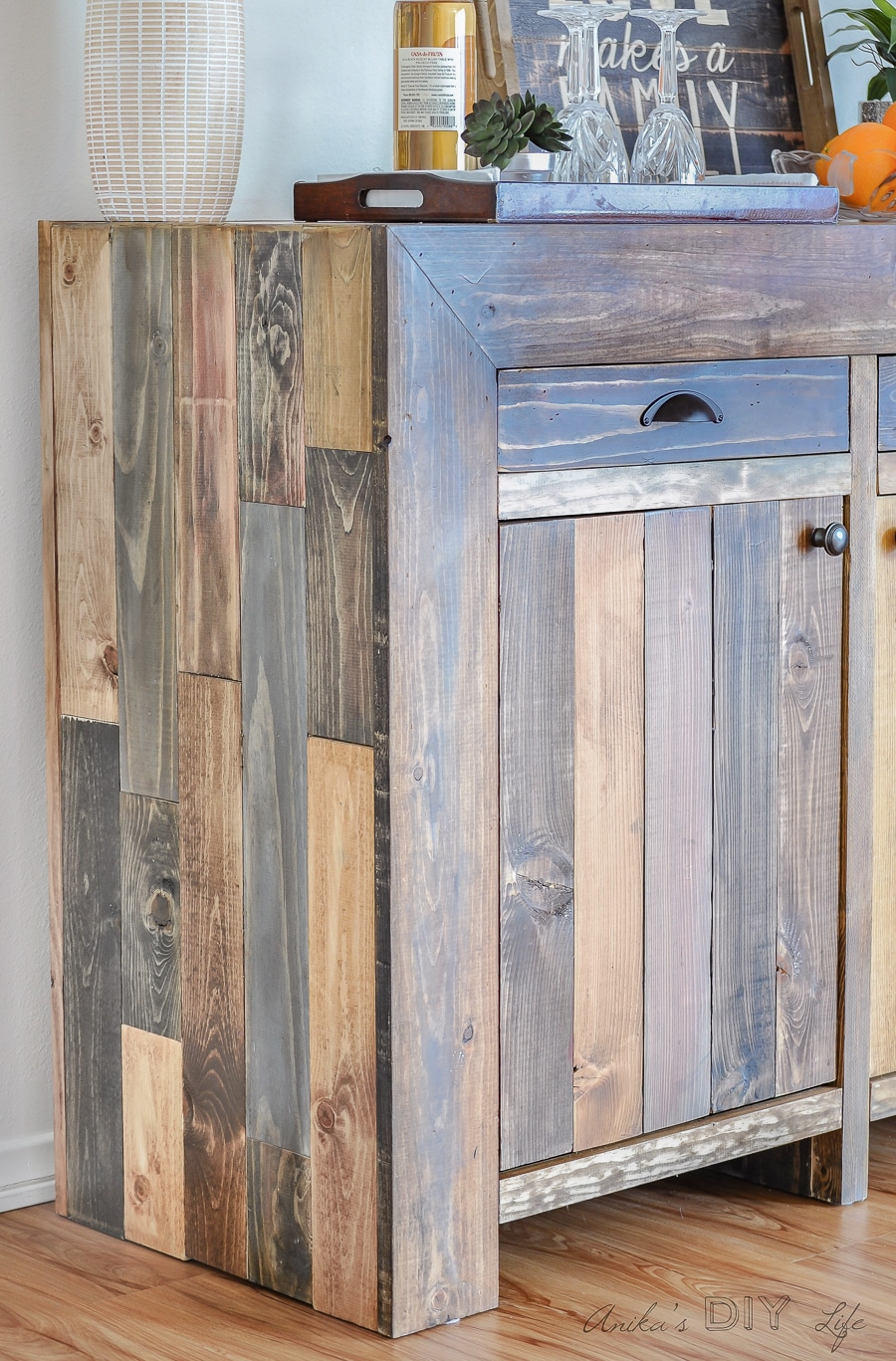 Anika really knocked it out of the park, didn't she? I just love that reclaimed wood look. Be sure to visit Anika's DIY Life where Anika will walk you through her building process and share a lot more photos.
Alright. Are you ready to build this beautiful buffet for yourself? You know you are! Let's do this!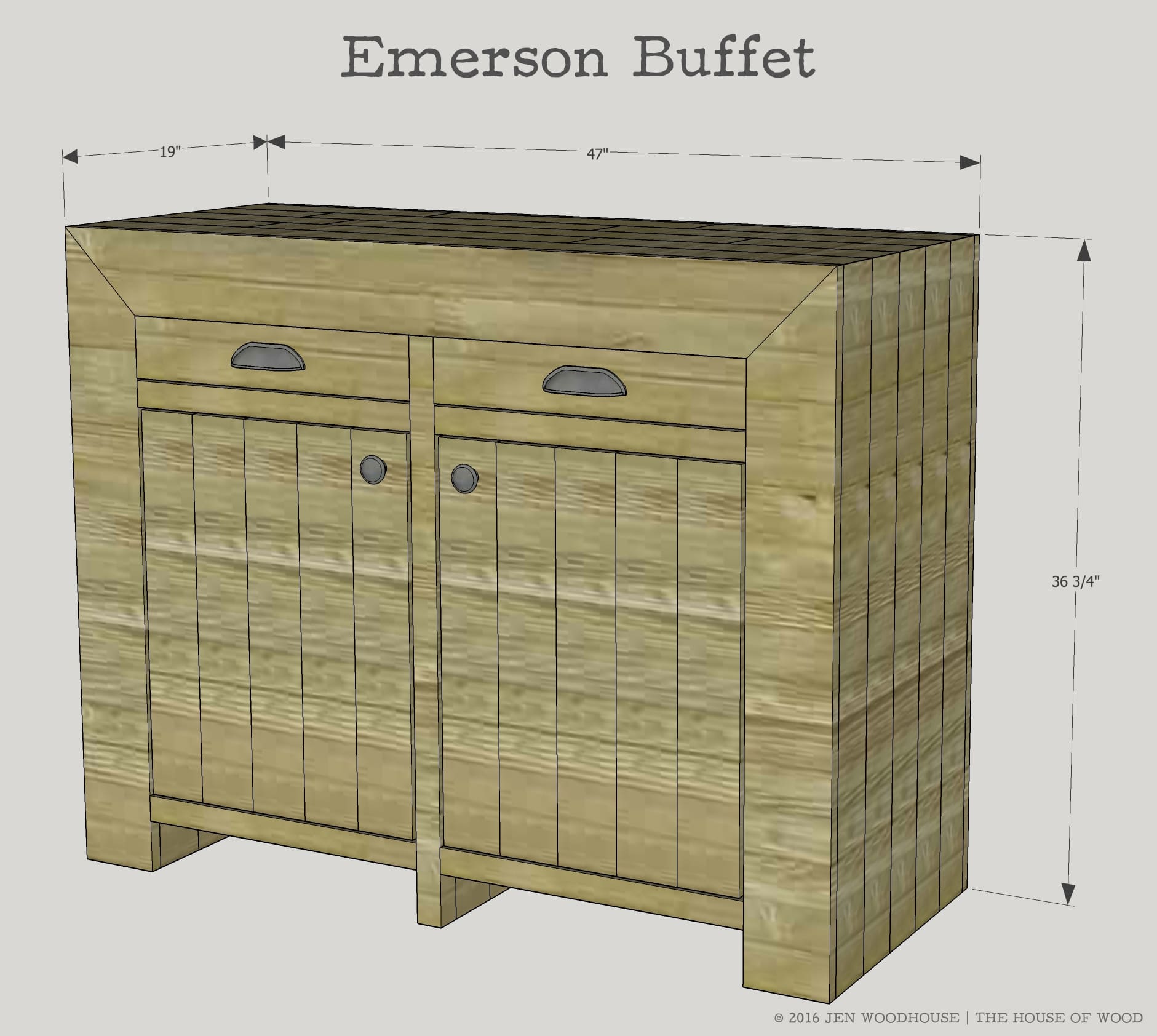 A huge thanks to Anika for collaborating with me on this build. Don't forget to stop by Anika's DIY Life for more photos and building tips.
Thanks so much for reading, friends! If you love this project, please PIN and SHARE it!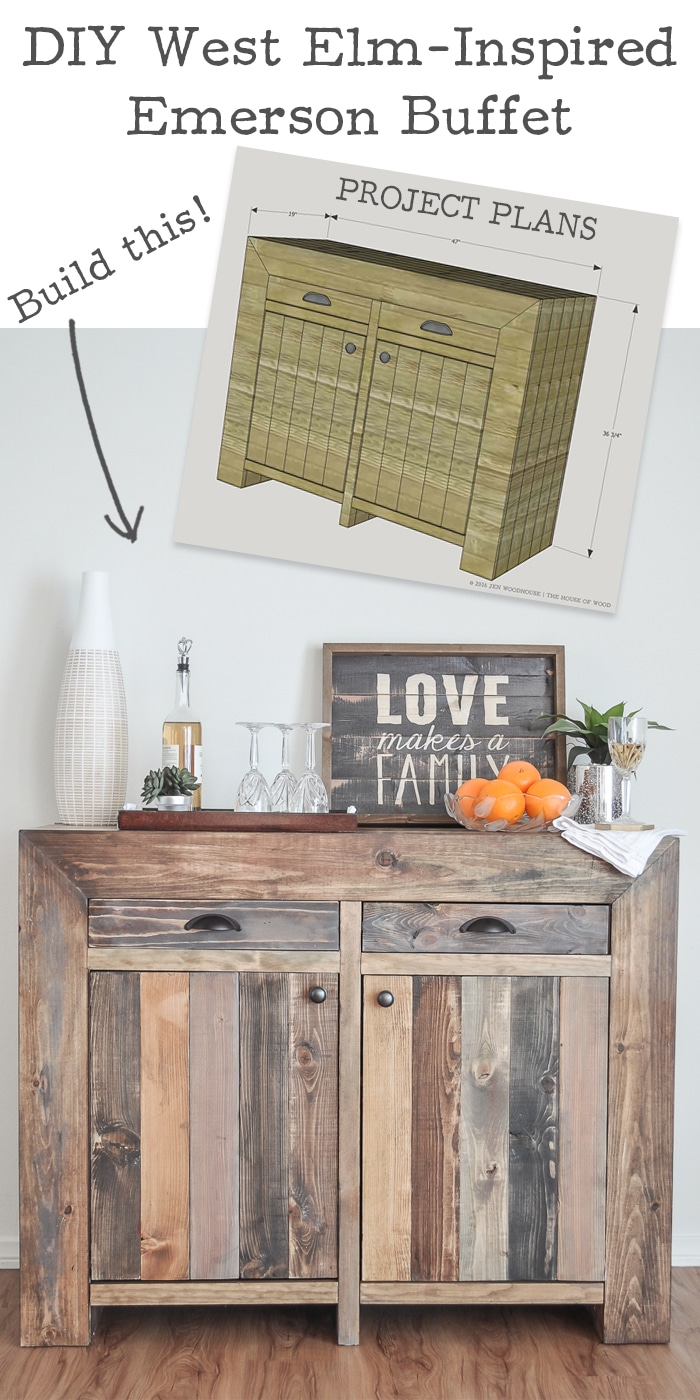 *This post may contain affiliate links. To read my full disclosure policy, please click here.