Hello and happy November! Goodness, where has the year gone?! It's a mad dash to get all the projects on my To Do list completed. Speaking of lists… this DIY Guitar Display Case has been on my project list FOR.EV.ARRR! I'm so glad to finally cross it off the list!
The basic build process is pretty straightforward and simple – it's a standard box, right? What makes this project a little tricky is the glass panel door. I routed a rabbet for the glass panel to sit in and am sharing the exclusive plans over on RYOBI Nation today.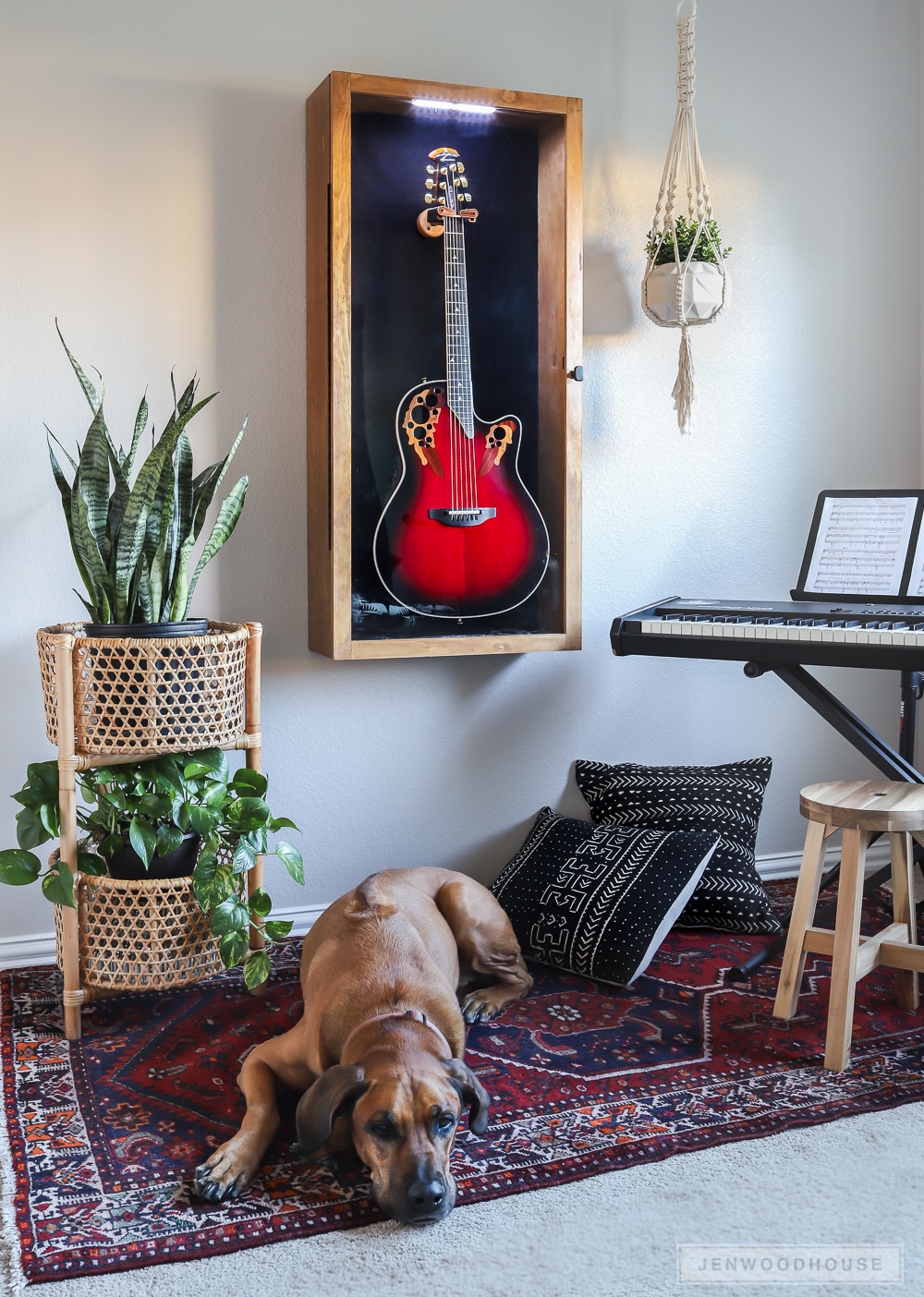 I actually opted to use acrylic for the glass panel because it's lighter and stronger than glass. I used a router fitted with a rabbet bit to route a rabbet for the acrylic panel to sit in, then used clear silicone to attach the acrylic to the door frame. The photo below shows the inside of the door frame before I laid the acrylic in place, with a bit of clear silicone squeezed into the rabbet.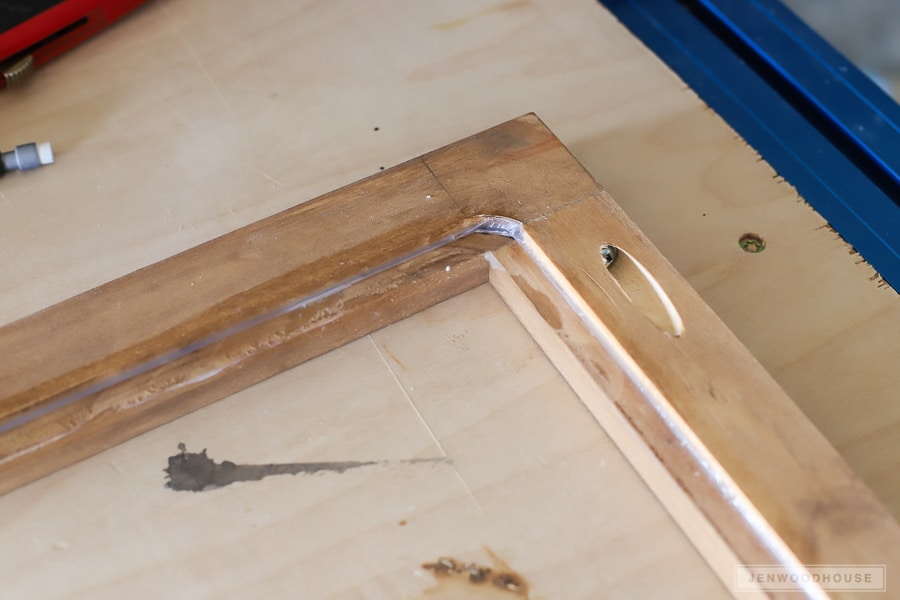 Other supplies used in this DIY Guitar Display Case:
SHOP THIS POST

I designed the guitar case so that you could build it out of a 4 ft. x 4 ft. sheet of 3/4-inch thick plywood. See the plywood cut layout here: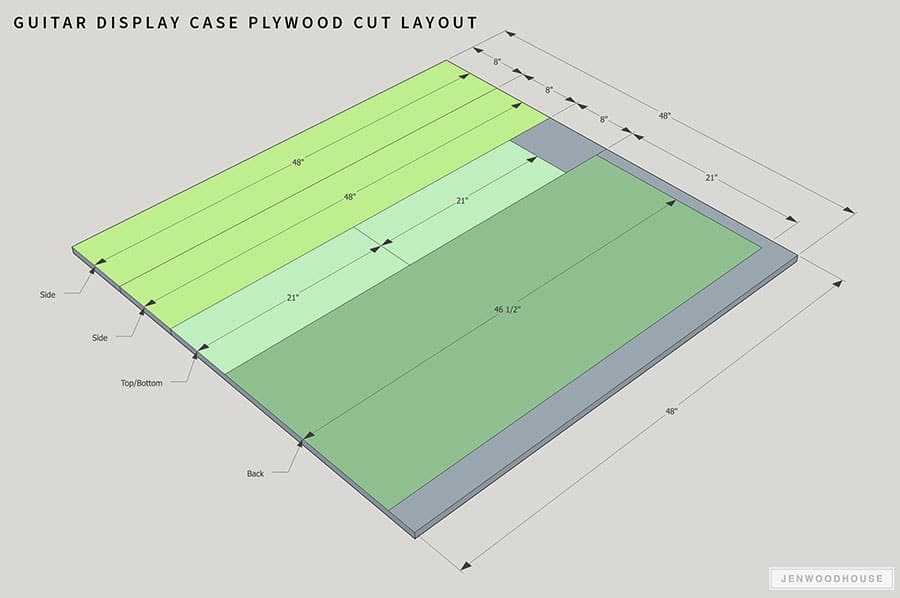 Get the step-by-step tutorial on RYOBI Nation!
Love this project? PIN IT for later!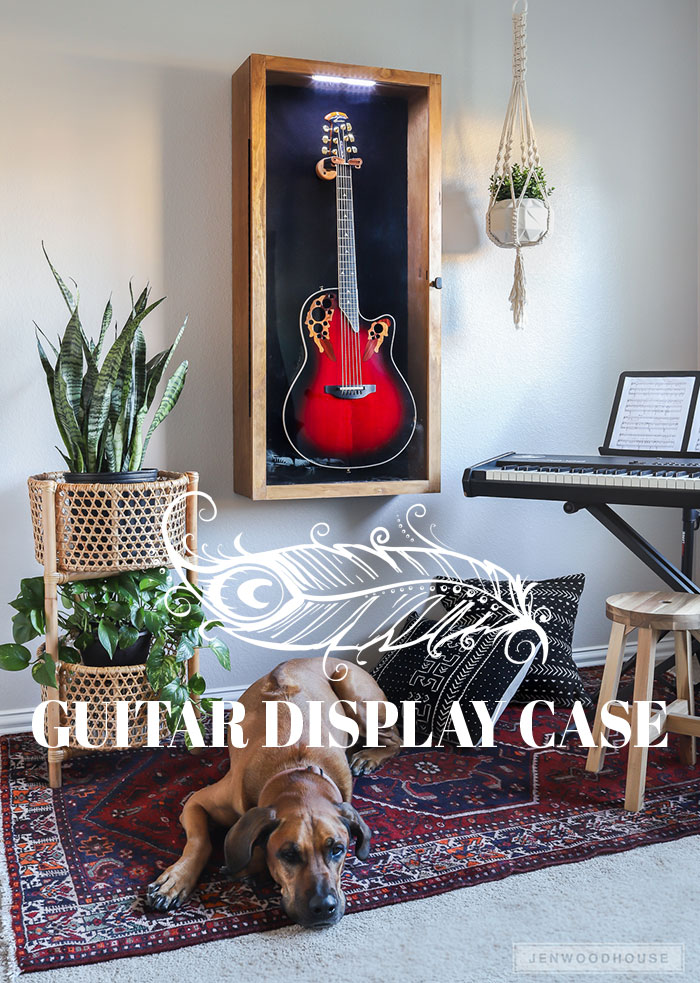 *This project is sponsored by RYOBI and this post contains affiliate links. To read my full disclosure policy, please click here.