Hi friends! I have a special treat for you today. Say hello to my neighbor Marta: culinary school graduate, homeschooling mama of twins, and fellow Army wife.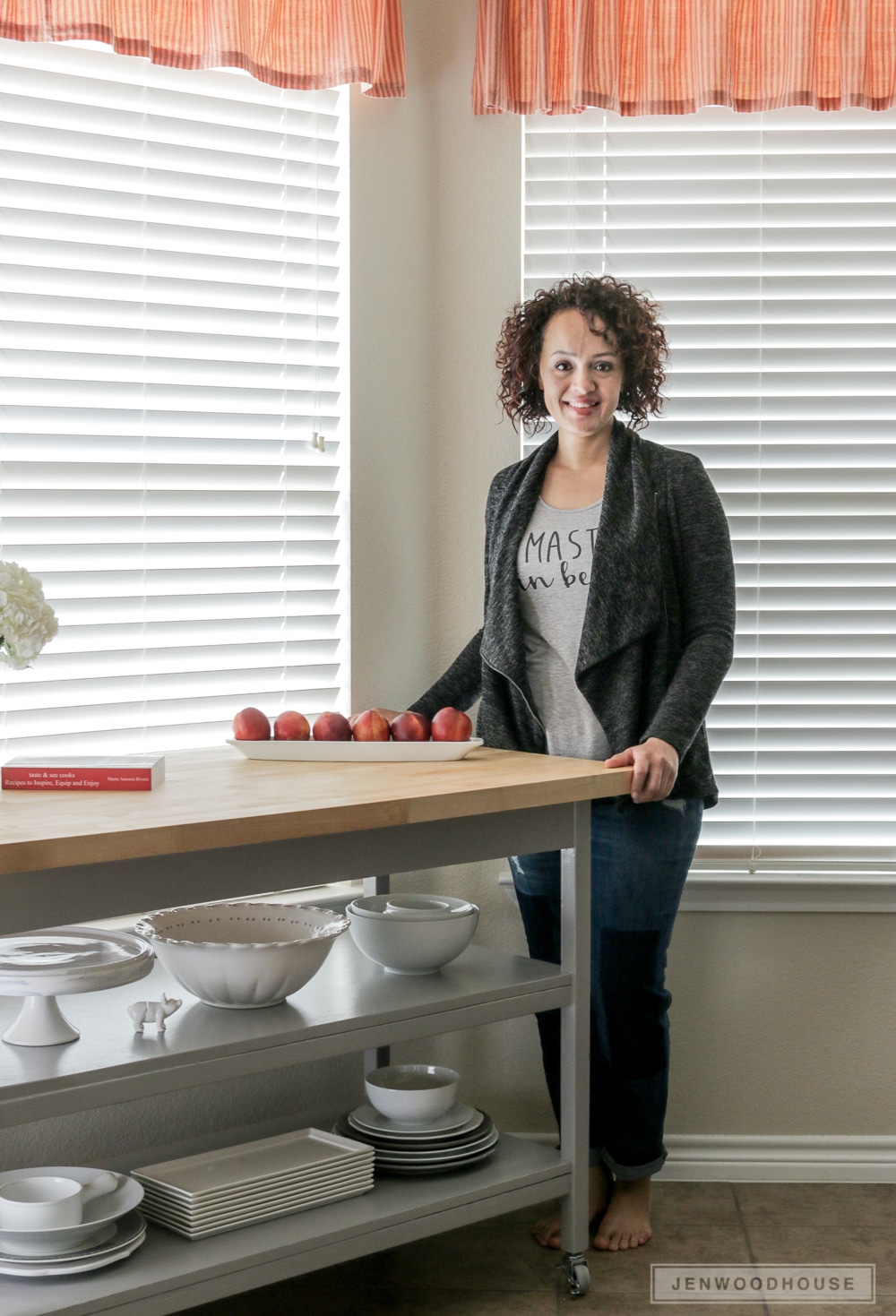 Marta doesn't just bake like a boss, she builds too! Say hello to her beautiful new DIY kitchen island: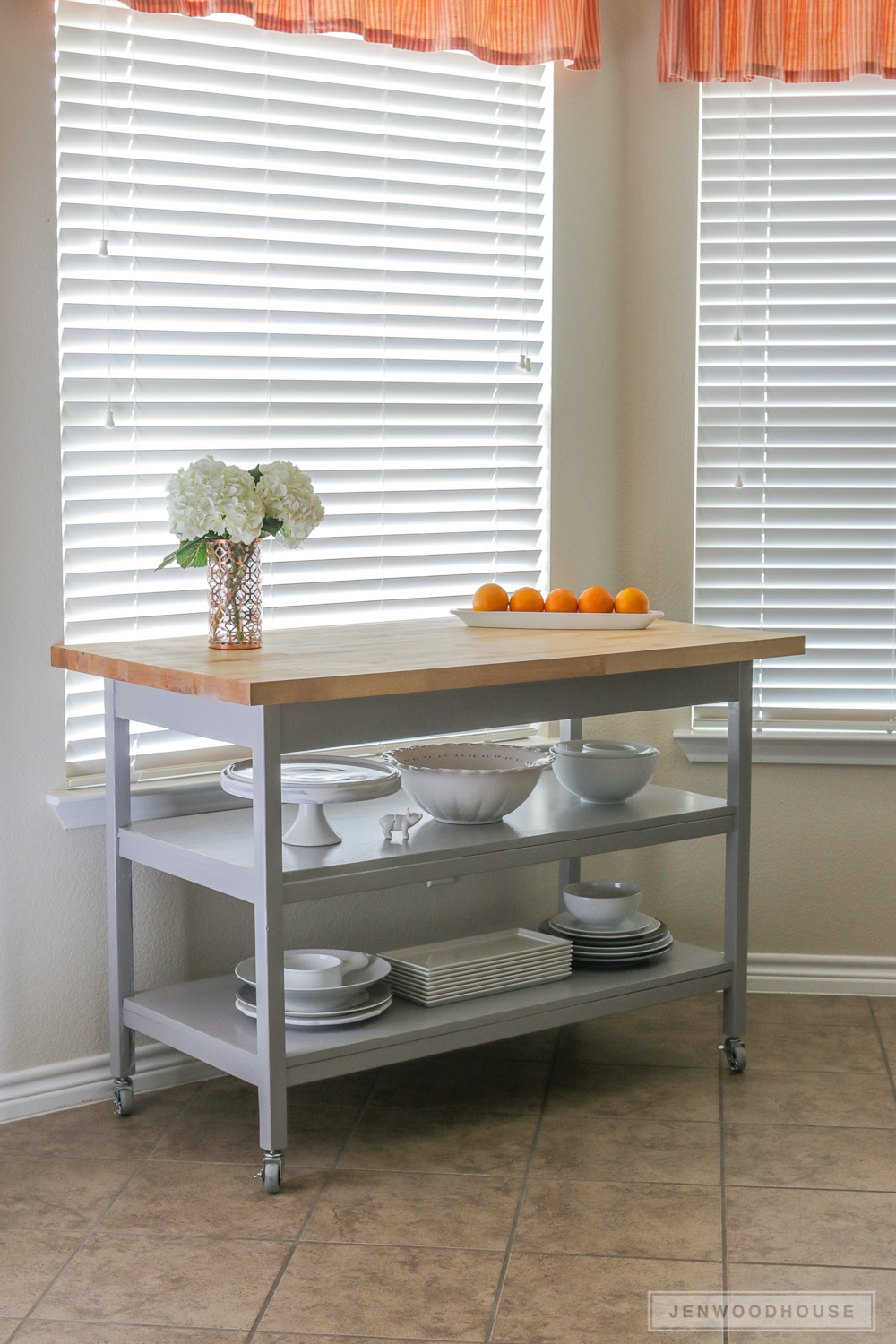 I was so excited when Marta asked me to design a rolling kitchen island for her. Not only is this island mobile, but it gives her a bit more storage and workspace in her kitchen.
Isn't it beautiful? She built this in one weekend! I love the soft gray color she chose and that butcher block! What a steal. We found it at Woodcraft for a little over $100 – and it's solid wood.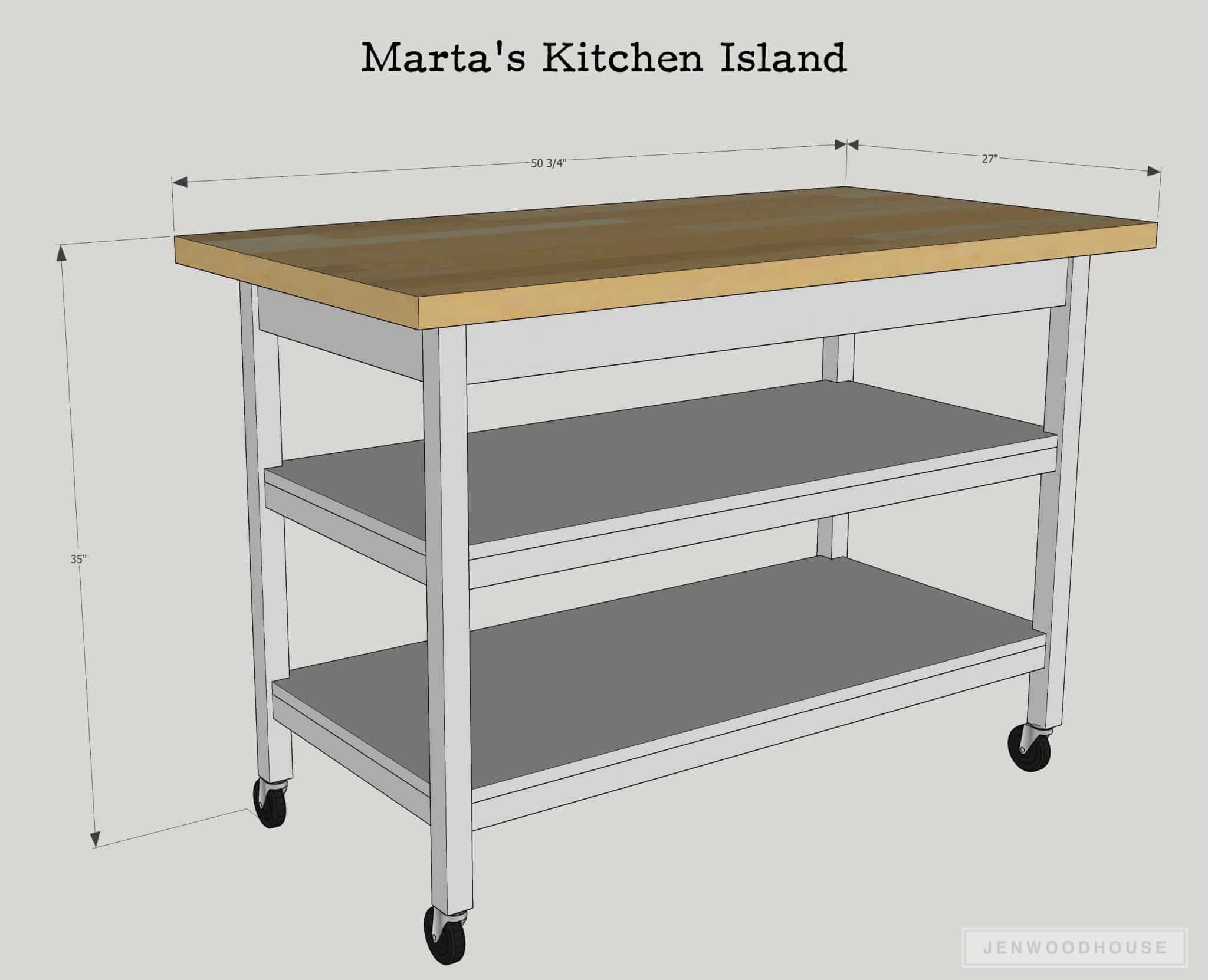 Want to build this Rolling Kitchen Island?
Thanks for reading friends! Please PIN and SHARE if you love it!