As promised, I'm sharing my Fall mantel with y'all. I had a lot of fun mixing metallics, displaying a few fun and easy DIY projects along with store-bought items. Take a peek: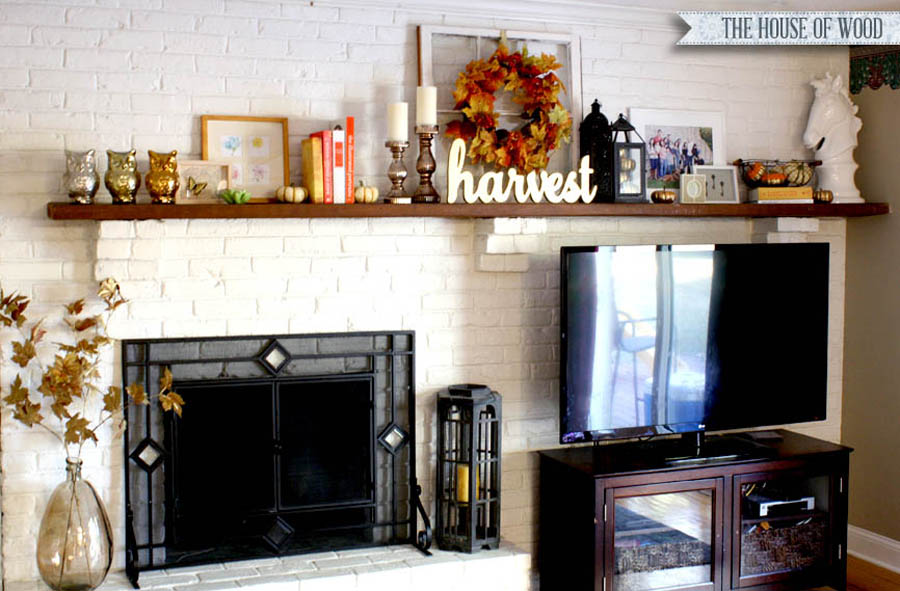 If you've spent any amount of time on this blog, you'd be no stranger to my long and sordid love affair with all things gold and shiny. And this Fall season has only exacerbated the situation. I mean, hello?! There's gold everywhere I look! Autumn is all about it. And she's not even shy about it either. She's loud and obnoxious. She's all,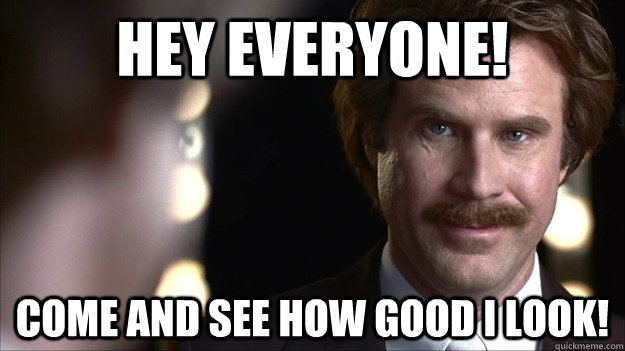 Seriously, what an attention whore.
And because no mere mortal can resist Autumn's allure, as bold and brazen as she is, I am forced to surrender to my gold obsession. Don't judge. I have come to terms with this serious and debilitating disease.
Now let's talk about real estate, shall we? At almost 12 feet long, our mantel is one behemoth of a styling challenge. That's a looooot of real estate to fill. I can comfortably fit 2 whole Jen Woodhouses across that thing. What in the world were they thinking?
I hand-cut that 'harvest' sign out of wood and spray painted it… wait for it… gold. Try to contain your surprise. And how cute are those tiger-striped-pumpkins-turned-bookends? Did you spot my DIY gilded mini pumpkins?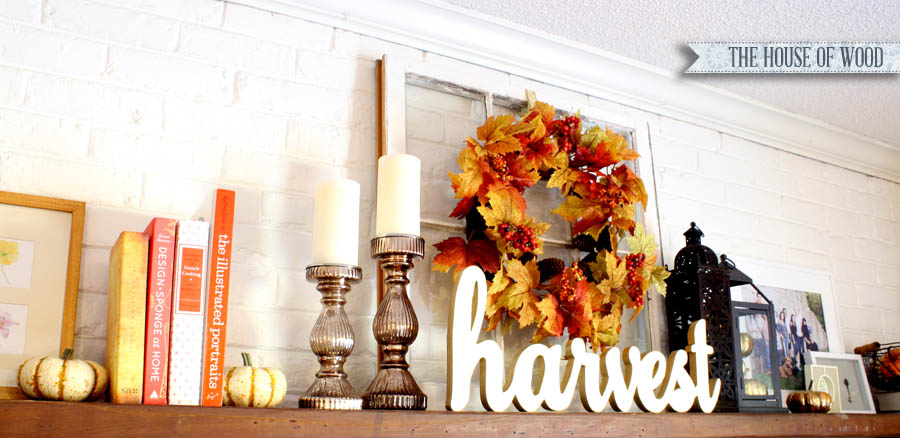 And how about those glamorous gold branches? Another quick and easy DIY project, of course.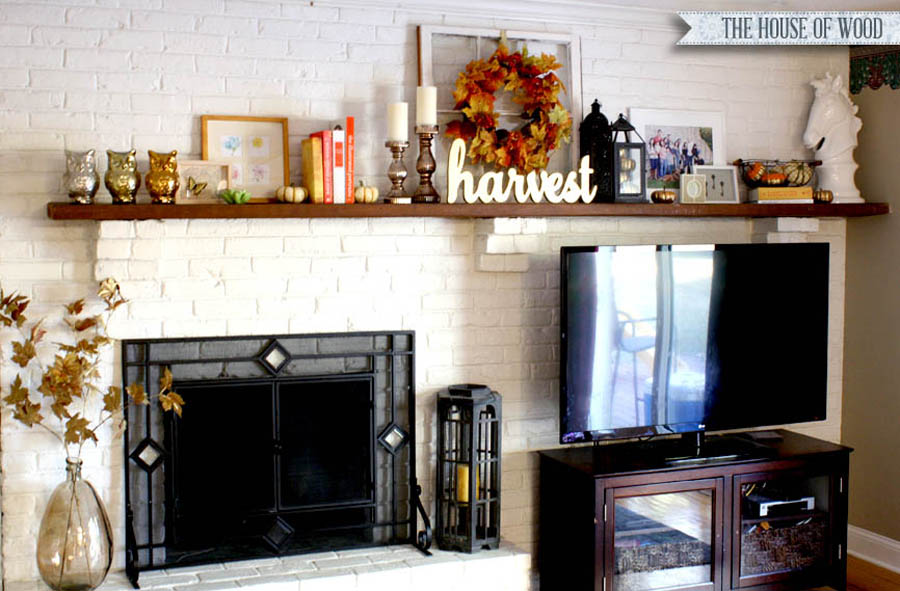 I am in love with these adorable owls. Love that ombre effect of mixing metallic tones.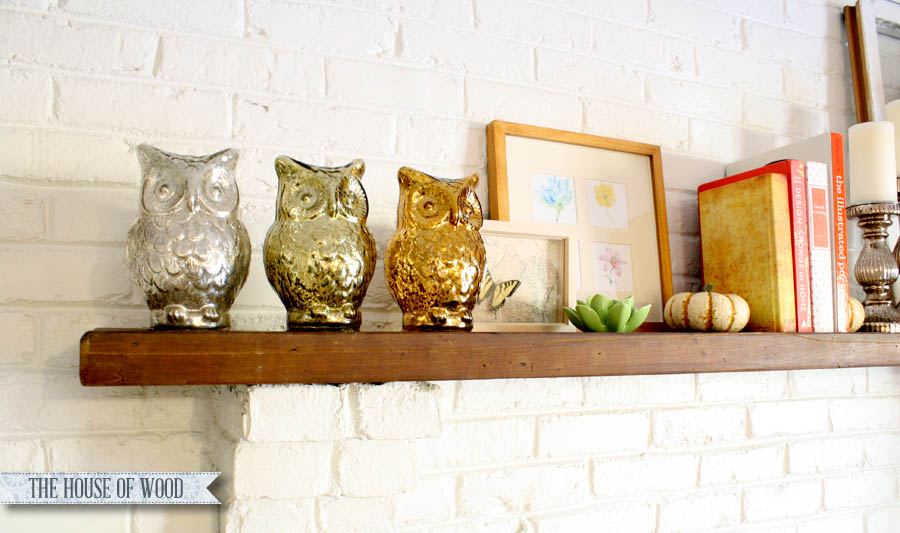 It's an alliteration trifecta: mixed metallic mantel. Boom. Like a boss.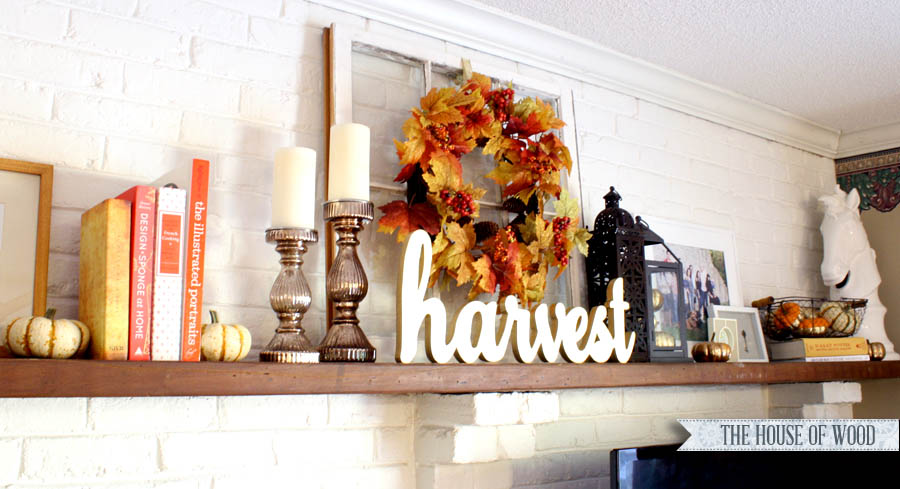 How about y'all? Are you decorating for the Fall season? How are you infusing your home with autumnal accents?
Pin it for later!