Hello and happy Friday! I'm excited to share brand new plans with you today! I've been getting a lot of requests for plans for my Ikea dining table, so I'm thrilled to finally deliver. The box joints on the legs add just the right amount of detail to this dining table, don't you think?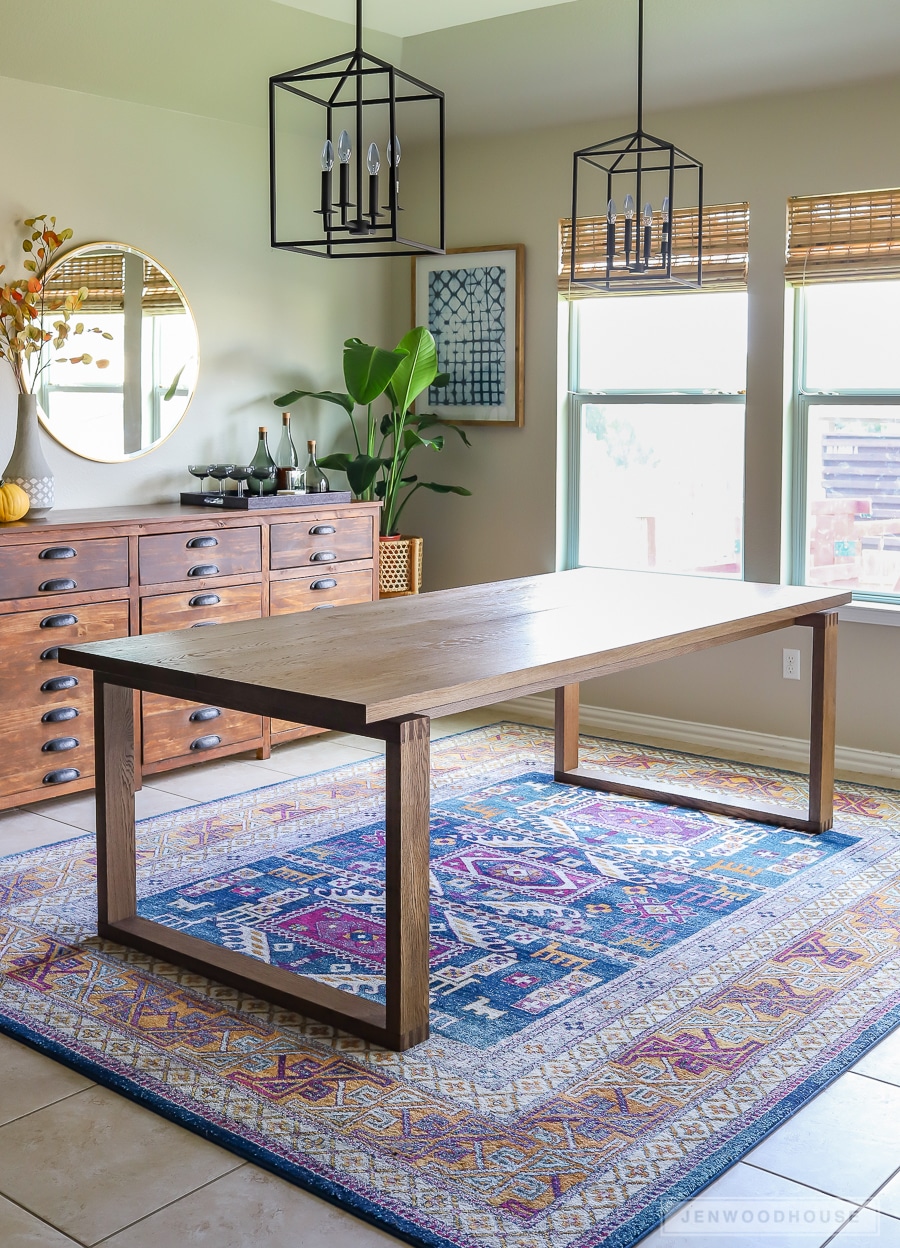 *This post contains affiliate links.
SHOP THIS SPACE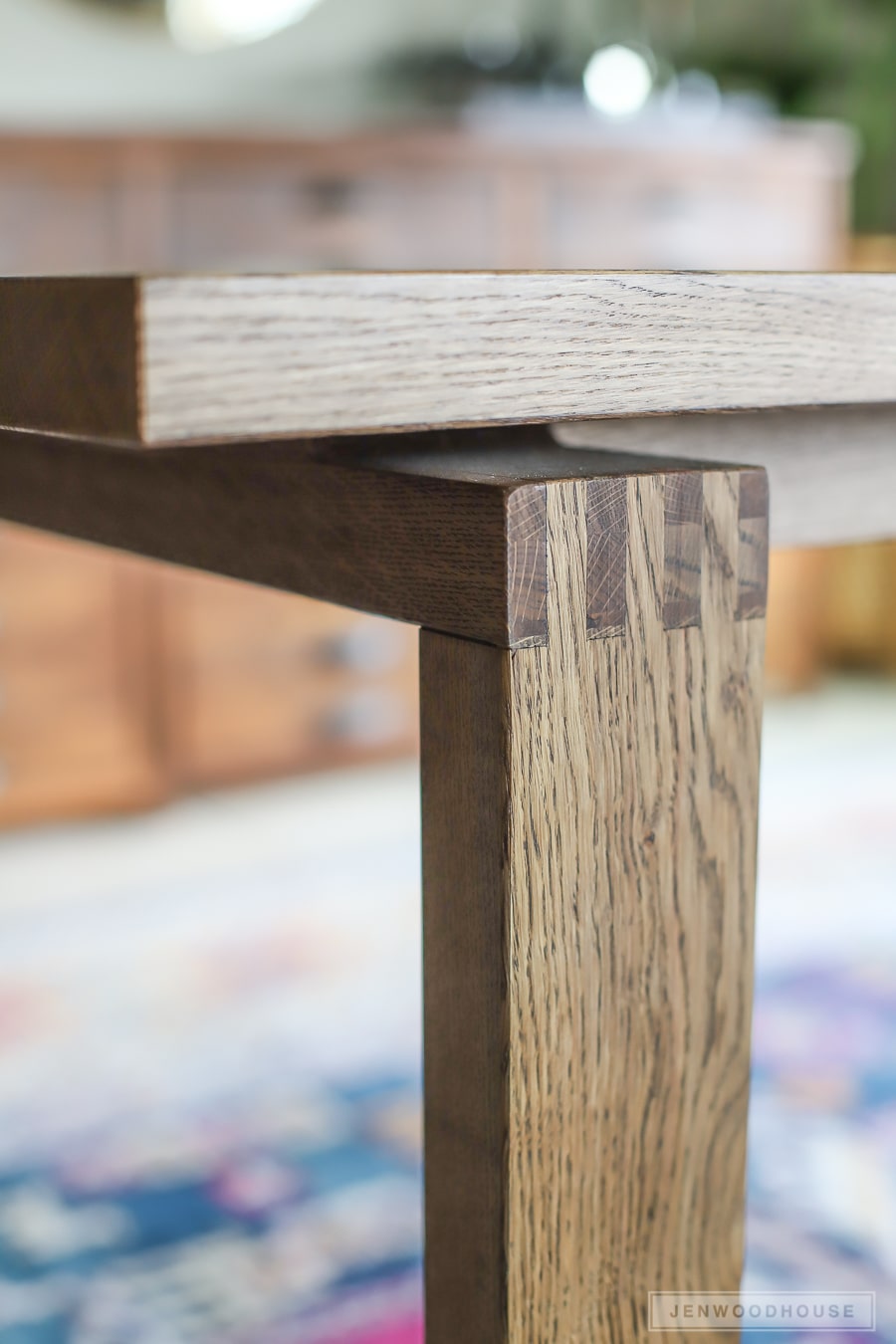 Box joints, or finger joints, are super strong, good-looking, and a great alternative to the fancy dovetail joint. You'll need a stacked dado blade on your table saw, a box joint jig, and a sled. Here's a helpful video on how to cut box joints.
If you want to make this table simpler to build, then you can certainly leave the box joints out and replace them with butt joints. You'll still get that sleek, modern look without the extra work. I wrote the plans with the box joints though because I think they really make this table unique.

If you build this table, I'd love to see it! Tag me (@jenwoodhouse) on Instagram or Facebook so I can see your handiwork! Good luck and happy building!