It suddenly occurred to me that I've never posted a tour of Evie's nursery here at the House of Wood. I've shared bits and pieces of nursery projects as I've completed them, but never a full tour. Evie is now over a year old and it's been complete since… well, before she was born. Yeah, I'm that kind of slacker. At least when it comes to blogging.
It's one of my favorite spaces in our home, mainly because Evie and I spend a ton of time reading, daydreaming, singing, playing, and napping in here. It's a bright, cheery, magical place where anything is possible. So, without further ado… welcome to Evie's nursery!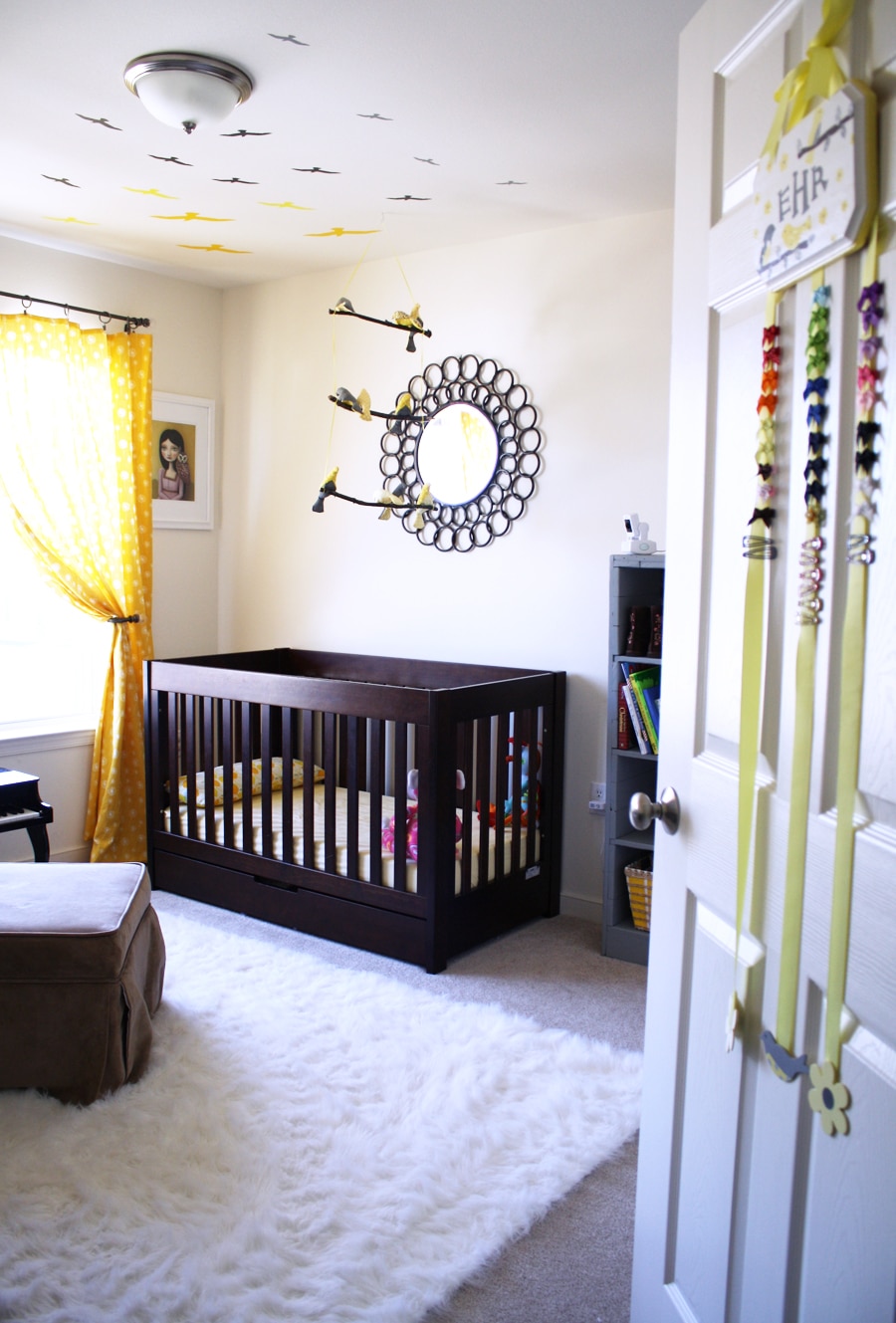 I love that this little guy offers you his most formal welcome: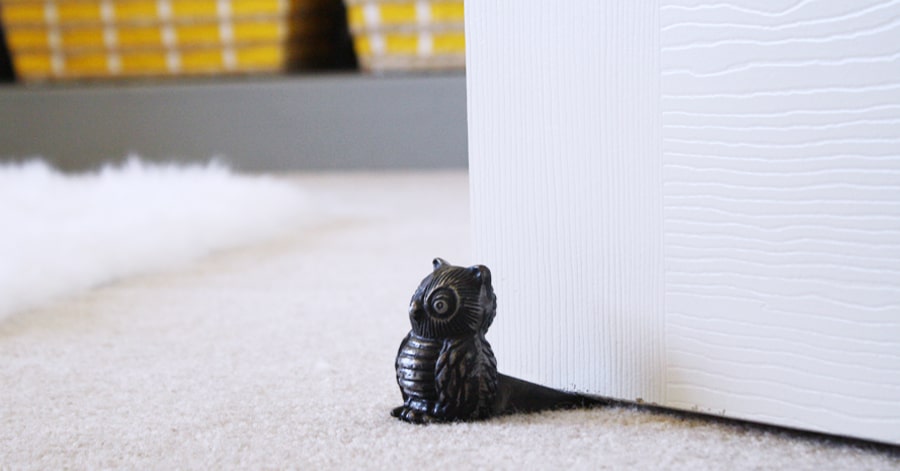 I revamped an old bookshelf that was collecting dust in our garage, sewed the fabric bunting banner, and owl pillow: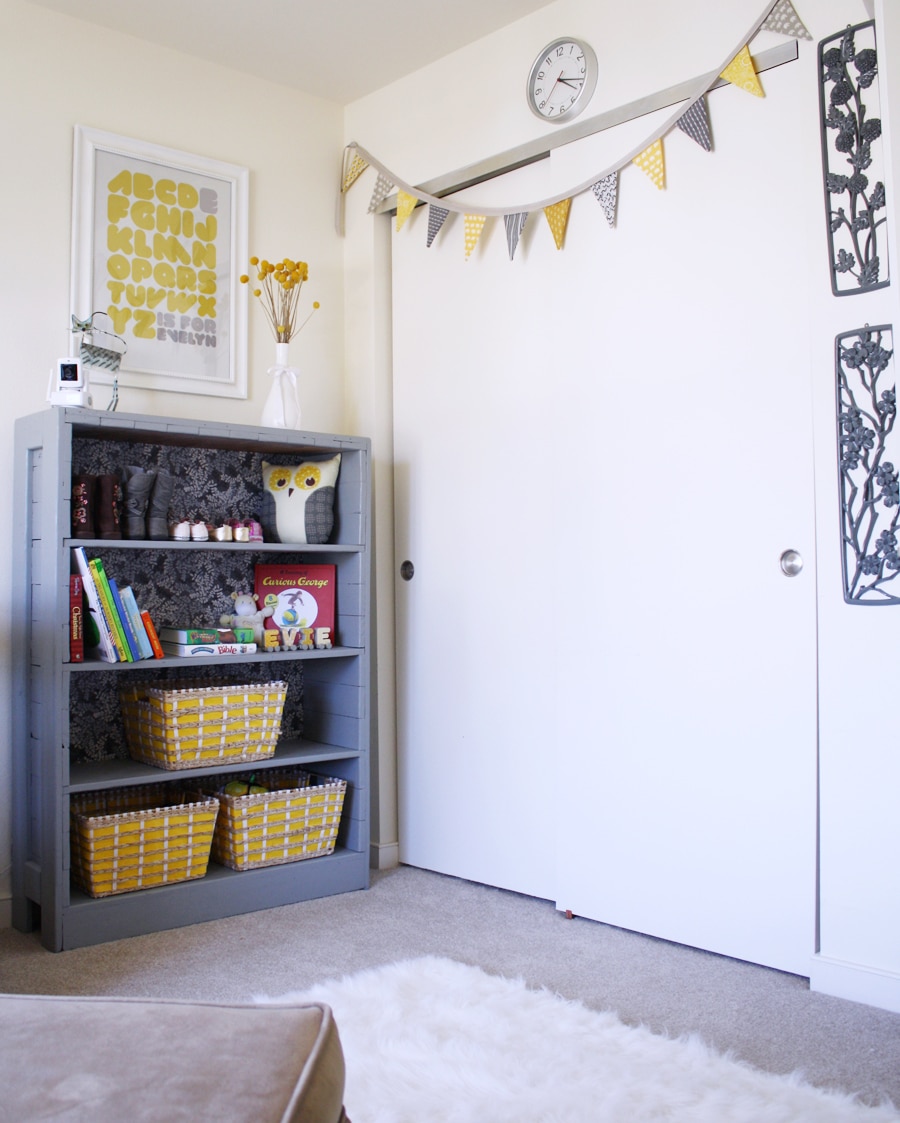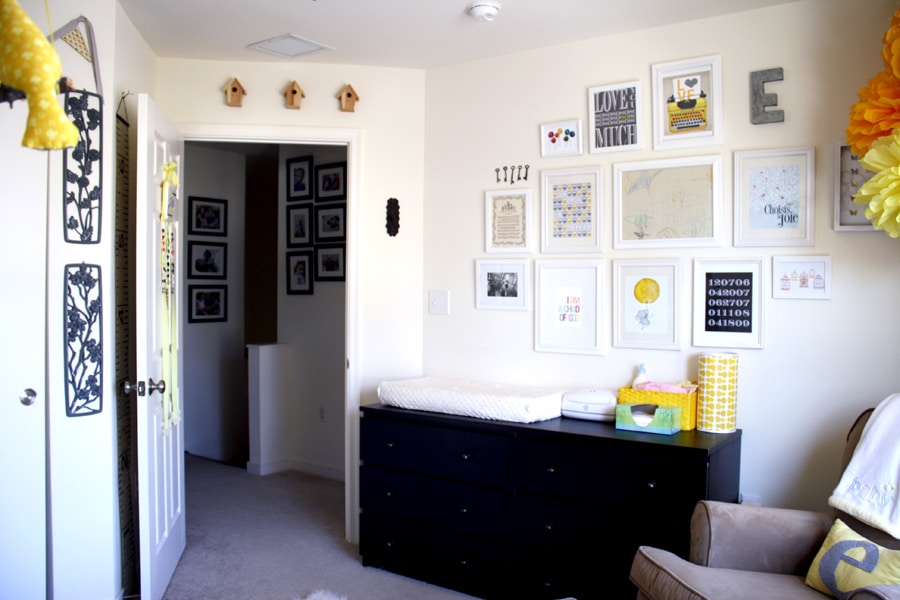 I also DIY'd the curtains and monogram pillow: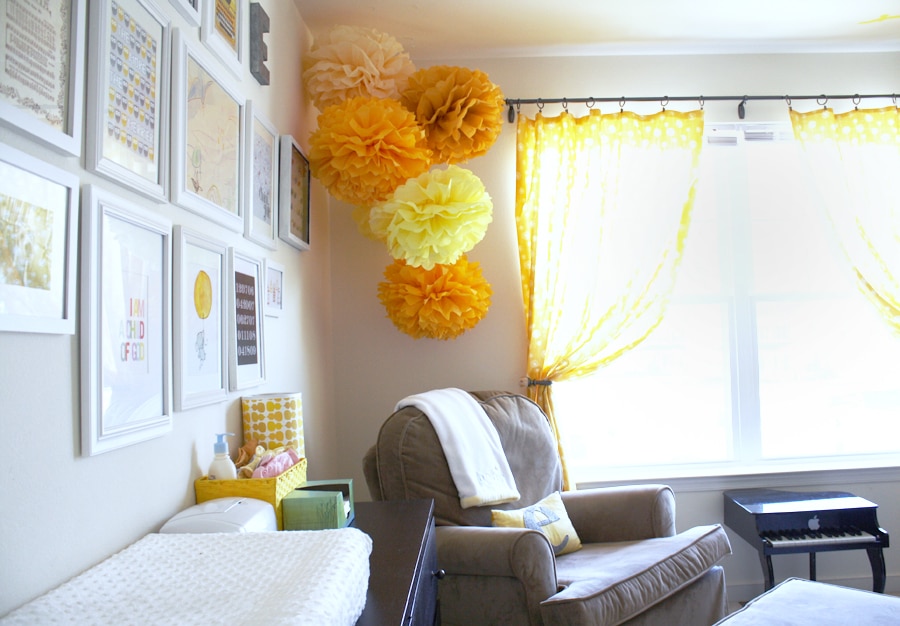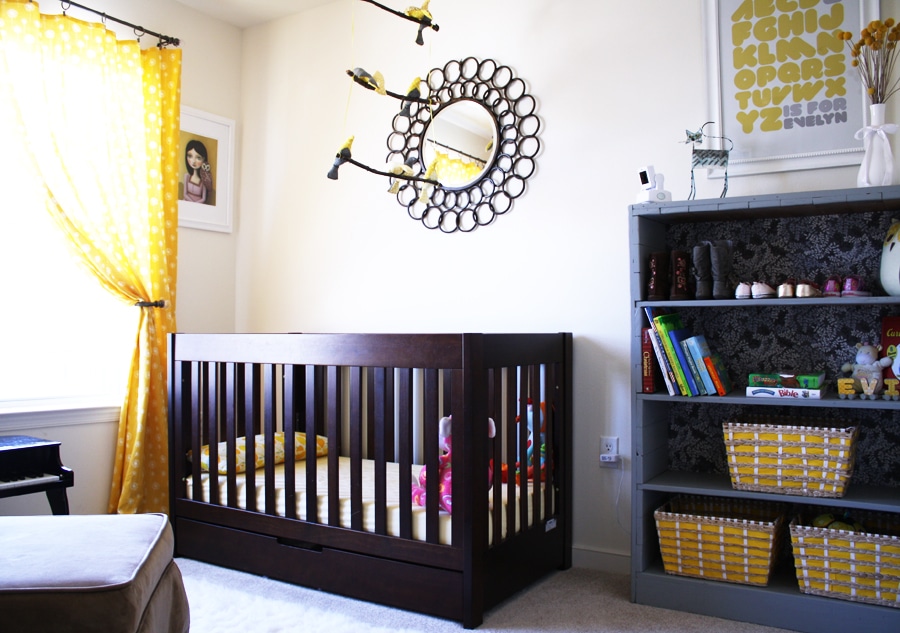 Here's a shot of one of my favorite prints in her room. I did an "Evelyn" search on Etsy and this pretty girl came up. I think this is what Evie might look like when she's older. And look! There's an owl on her shoulder… she fits in perfectly here.
One of the first things I made for Evie's nursery was her bird mobile (which was extremely tedious for a novice like myself) and I love how these little birdies watch over her while she sleeps: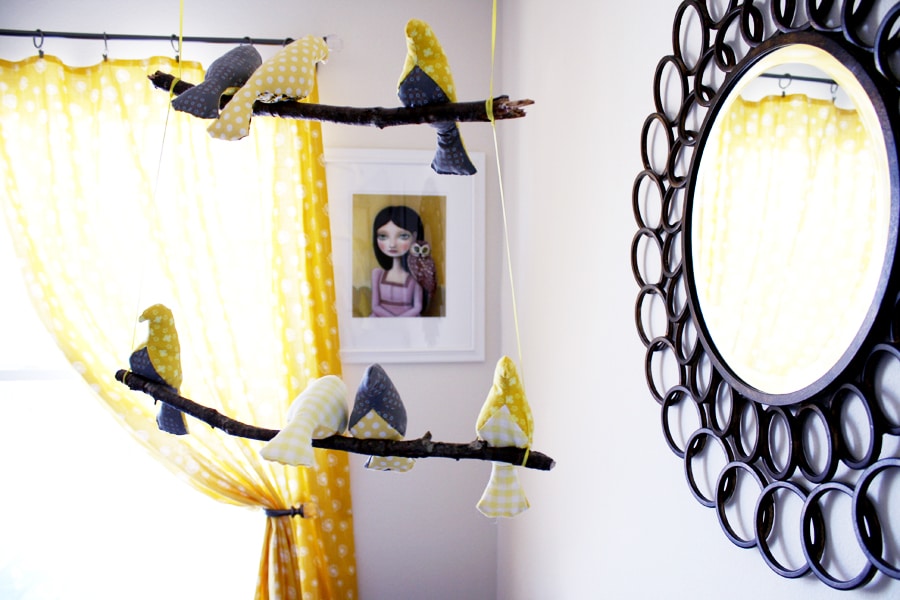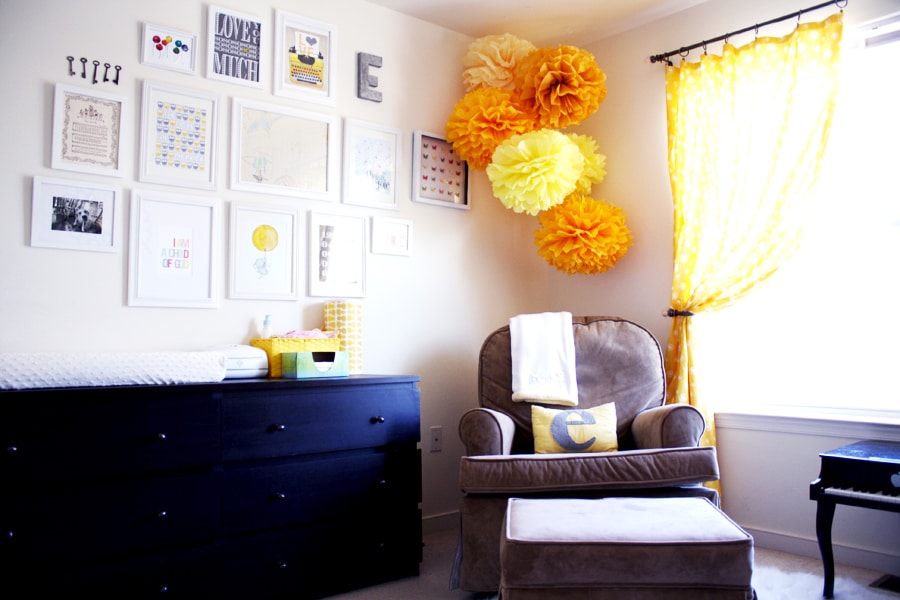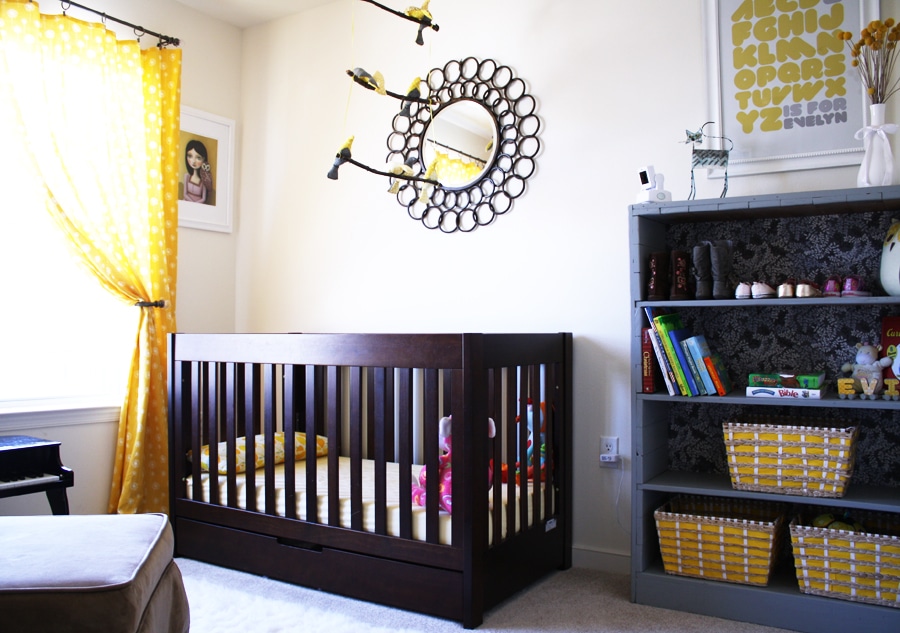 So there you have it… a year overdue, but thanks for visiting all the same!