Hello and happy Spring, friends! This week I'm joining a talented group of bloggers as we share how we decorated our homes for Spring. This Seasonal Simplicity series is hosted by Krista at The Happy Housie and our focus for this tour is to inspire you with simple Spring decorating ideas to celebrate the new season. Be sure to visit the rest of the homes on this tour – the links are at the end of this post.
SHOP THIS ROOM

If you're visiting from Zevy Joy, welcome! I always have to pick my jaw up off the floor after seeing how gorgeous and effortlessly elegant Annie's home is. So inspiring!
I wrote a whole post about how to decorate for Spring in the bedroom (update bedding, add fresh flowers to the nightstand, etc.) but I had to delete it because I felt a little silly chatting about throw pillows and new lamps when we've got some real life stuff going on right now.
SHOP THIS ROOM

I usually try to keep things pretty positive and light-hearted around here, but I've been sucker-punched. It's funny how life-changing events can shift your perspective. Decorating for the changing seasons just seems so absurd at times like these.
And yet, I dig in and I nest. It's one of the things I do to maintain control when I feel like I'm losing it. It's how I am able to create order among the chaos.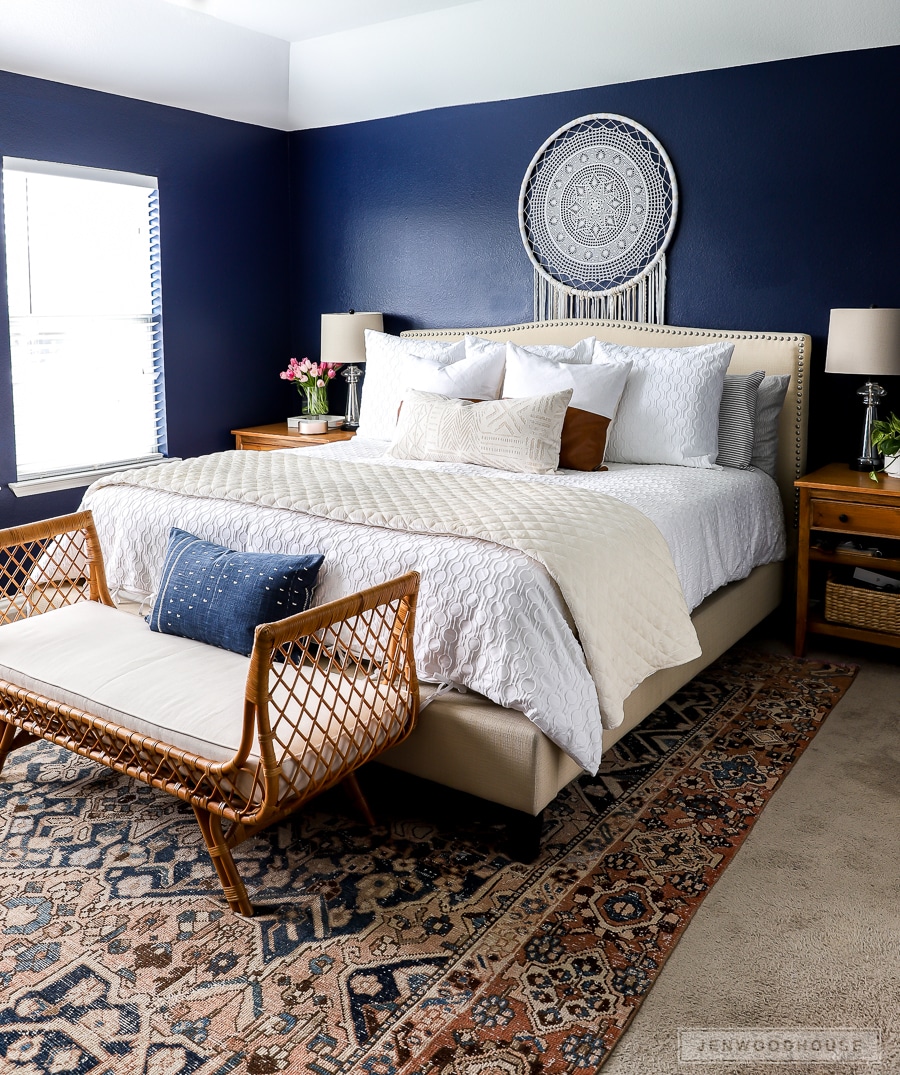 We've just received very sudden and very unexpected news that my husband will be deploying to Afghanistan. It really stinks, but this is Army life. He took the oath and answered the call.
My soldier leaves in just a few weeks and will be in the desert for a year.
A whole year.
365 days.
52 weeks.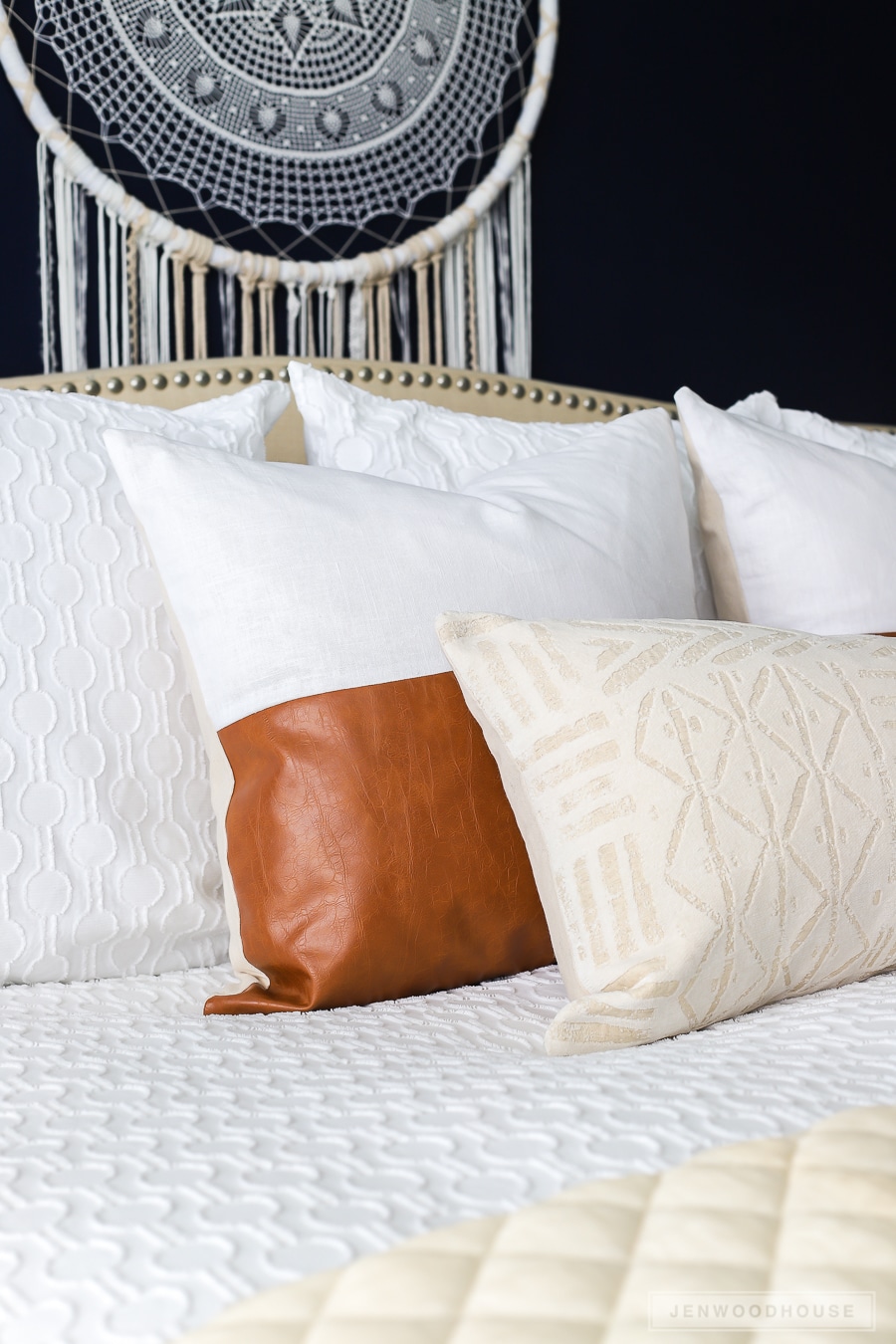 I'm still trying to wrap my head around this new reality. I think I'm in denial because I honestly can't picture myself sleeping in this bed without him beside me.
Stage one. I must be in it.
SHOP THIS ROOM

In a matter of days, I'm faced with new life-altering decisions to make. I have very little support here in Texas so it seems to make sense to move closer to family in Nashville. But if we move, I'm going to have to move all by myself. Who's going to lift all the heavy stuff? And I have two storage units to empty out because #hoarder. Or do I stick it out here and hire a nanny or an au pair? Can I continue to homeschool my children? Do I put my business on hold for a year? Are we going to be eating cereal for dinner?
So many decisions to make. So many choices to consider.
But I do have choices and for that I am incredibly thankful.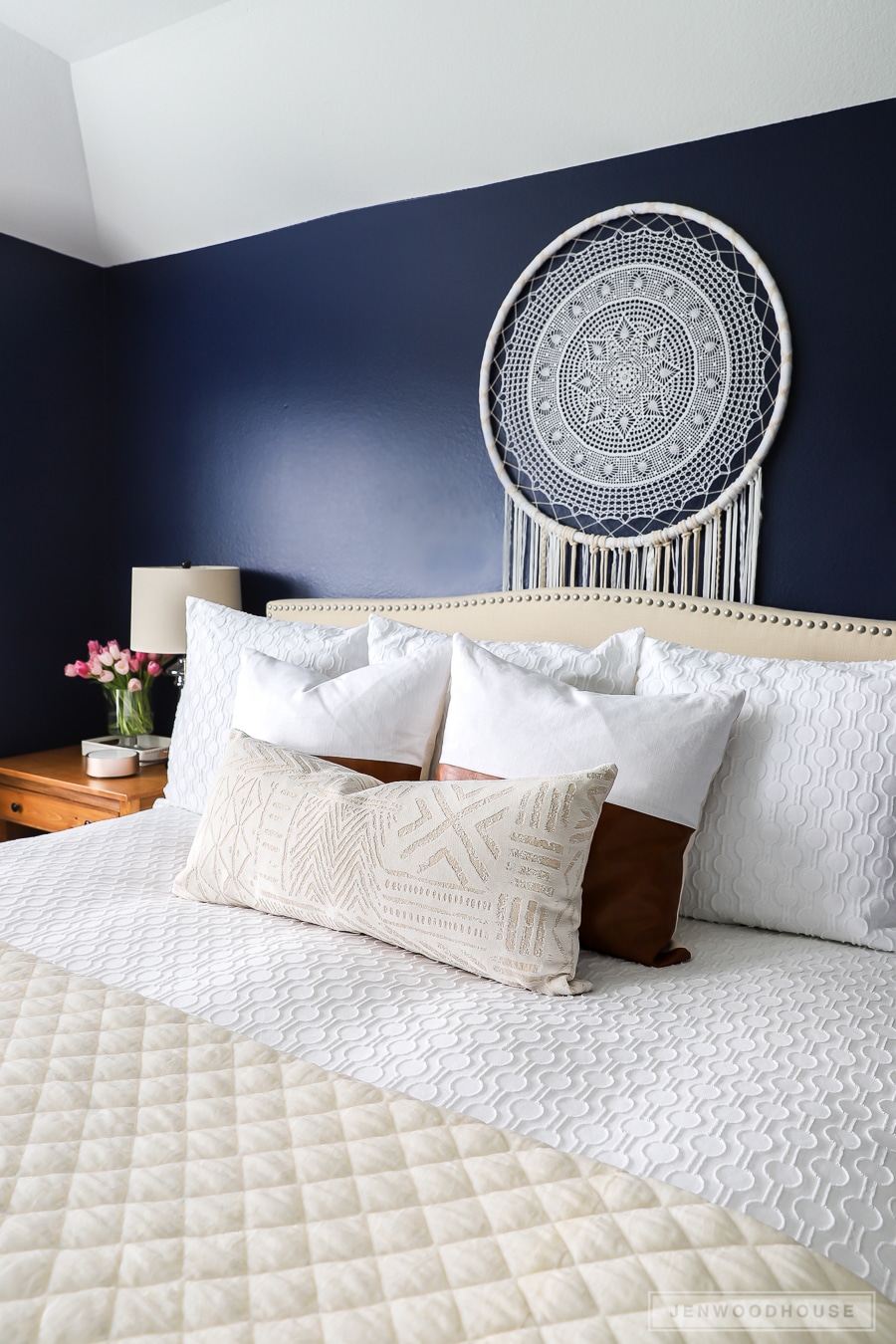 I know it's sounds strange to be thankful for something like this. But the truth is, I am. My faith is being tested and I know we'll come out so much stronger on the other side. Refined through the fire. It's going to hurt like hell, but I've got a whole year to sort it out and I'm determined to thrive in this. With prayer, perseverance, and chocolate (lots of chocolate), we'll make it.
I mean, we don't really have any other choice, do we?
One day at a time. Here goes nothing.
Big hugs and thanks to Krista for hosting this Spring home tour blog hop. Head on over to The Turquoise Home for more simple Spring decorating ideas.
*This post contains affiliate links. To read my full disclosure policy, please click here.
Monday
The Happy Housie // Sunny Side Up // Rooms FOR Rent
So Much Better With Age // Maison de Pax // TIDBITS
Zevy Joy // The House of Wood // The Turquoise Home
Tuesday
Confessions of a Serial DIYer // Designthusiasm // House by Hoff // Nina Hendrick Design Co.
Stacy Risenmay // Southern State of Mind // Sincerely, Sara D. // Town and Country Living
Wednesday
Willow Street Interiors // On Sutton Place // Duke Manor Farm
Place of My Taste // Rambling Renovators // Deeply Southern Home
Thursday
Decor Gold Designs // Amber Tysl // Sincerely Marie Designs