Hello and happy Tuesday, friends! I hope you enjoyed the long holiday weekend. I spent mine building, so I was a happy camper. Oh, and I have some super exciting news too. If you've been hanging around here for awhile, you'll know that I'm a big fan of Simpson Strong-Tie® products. I used their connectors and fasteners when I built my DIY Workbench and Restoration Hardware-inspired industrial rolling console, so when they approached me about being a 2016 Brand Ambassador, I couldn't say "heck yeah!" fast enough.
Jen Woodhouse: Simpson Strong-Tie Brand Ambassador. I'm so fancy. Yep – I have officially arrived. Would it be weird to get that title tattooed on my arm? Oh, too much? Yeah, you're probably right. I'm expecting my diplomatic license plates any day now.
By the way, being an Ambassador doesn't grant you parking privileges in the fire lane. Apparently, "diplomatic immunity" is a government thing.
Pfft.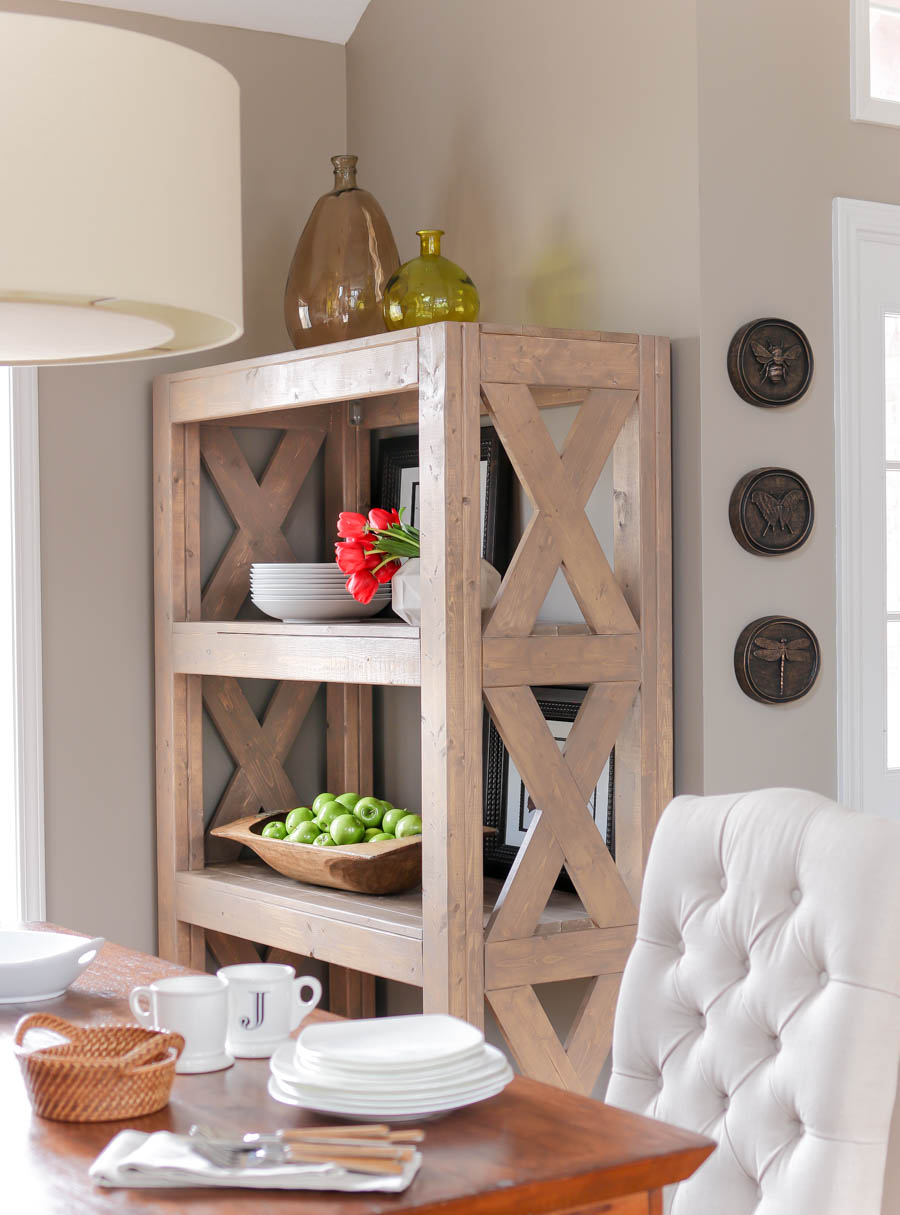 Being part of the Brand Ambassador program means that I'll be showing you how I incorporate Simpson Strong-Tie products into several of the builds that I create throughout the year. I'm excited to share my first project with you: this beautiful and rustic DIY bookshelf.
If you're not familiar with Simpson Strong-Tie, take a peek at their DIY Done Right website. From brackets and angles to joist hangers and post caps, Simpson Strong-Tie is the industry-standard for metal connectors and fasteners. I built and finished this bookshelf over the weekend and it's not only stylish, but strong and sturdy. Using Strong-Tie connectors makes building simple and quick.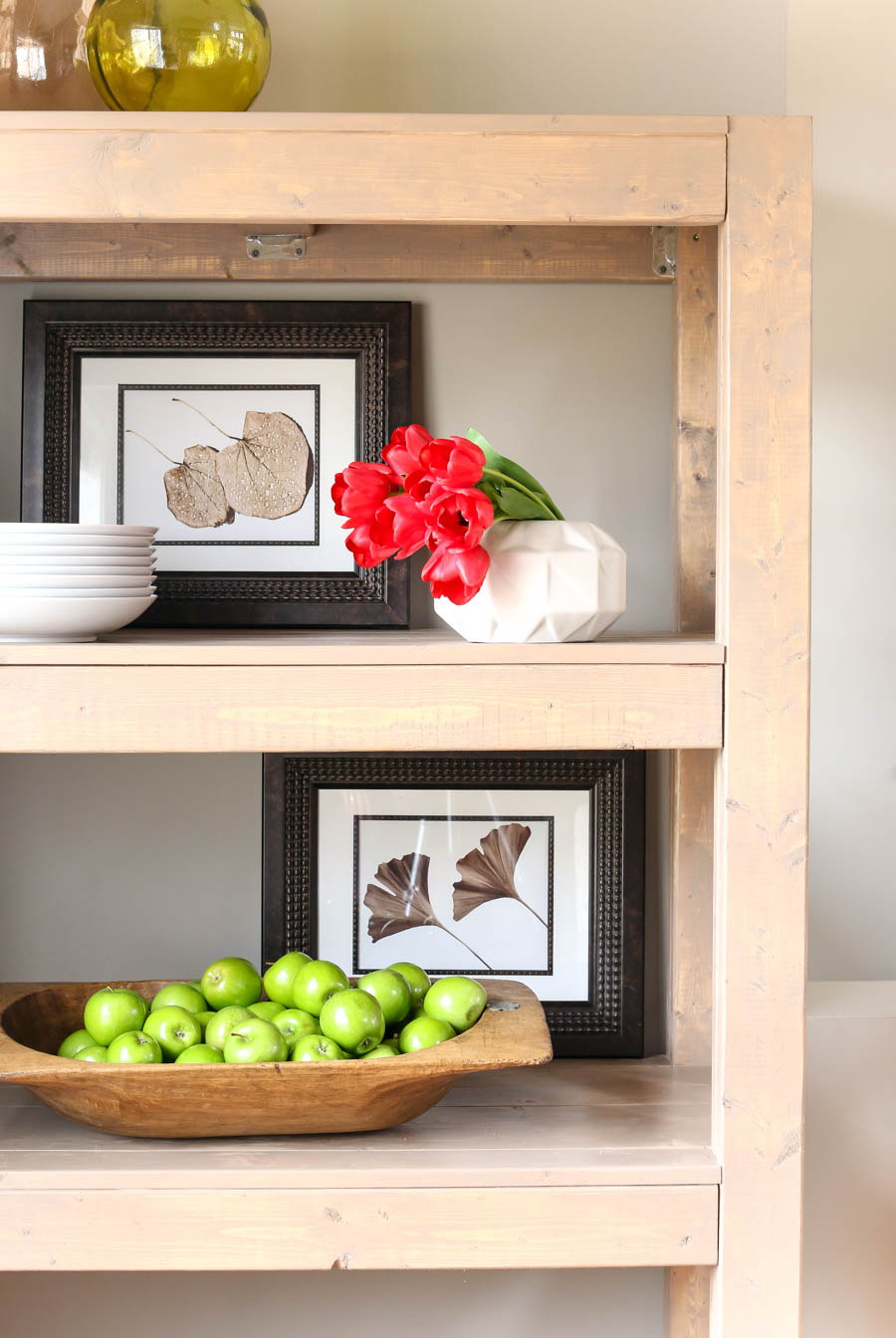 *This post contains some affiliate links for your convenience. To read my full disclosure policy, please click here.
So are you as excited as I am? Let's get building, shall we? This project will run you about $75 to build. Is that not crazy?! You'll pay hundreds more to buy a solid wood bookshelf like this one in stores. This is just one of the many reasons why I love to DIY, folks.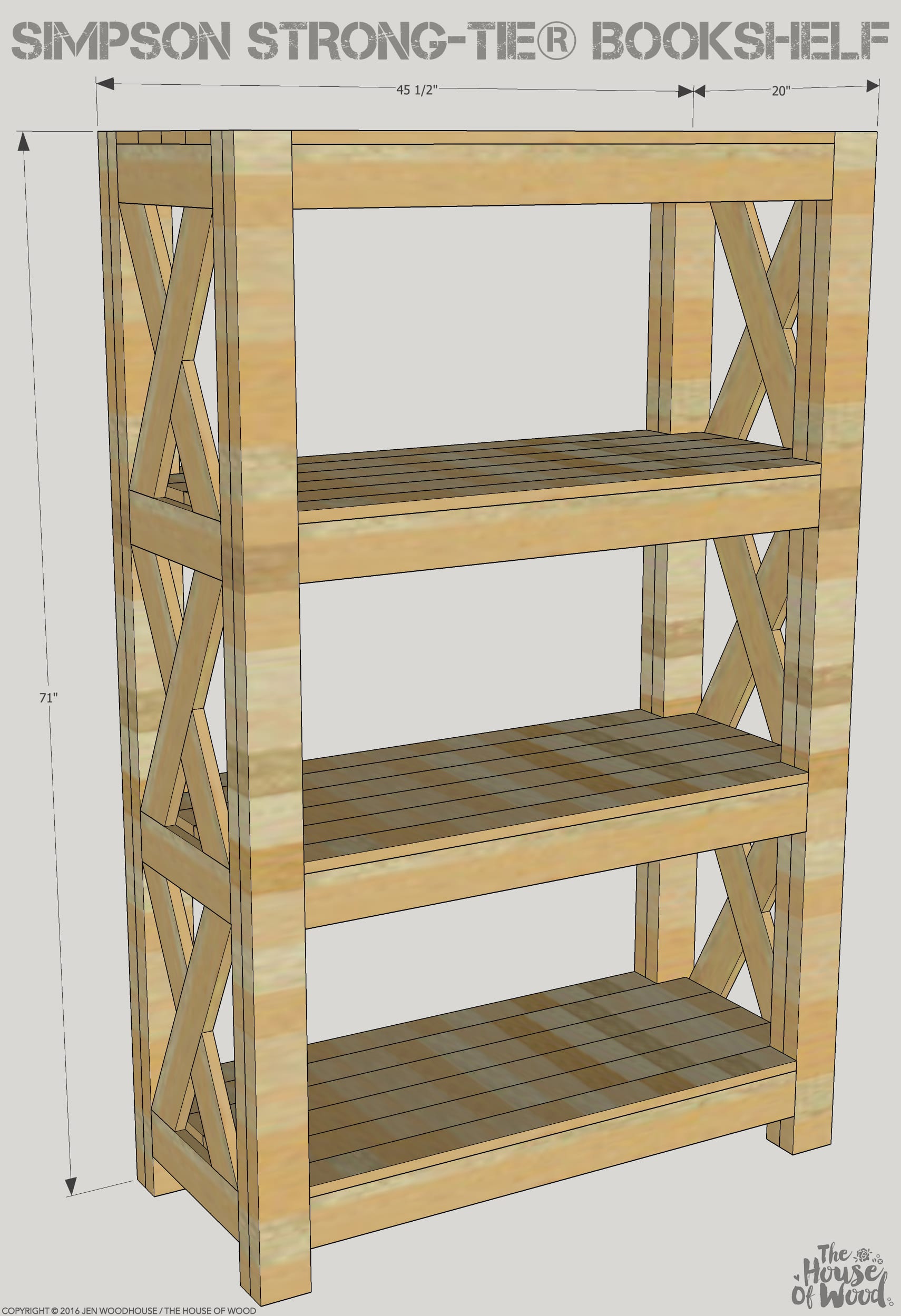 First, I built the sides. Just to make building even easier and more efficient, I cut a 17-3/4″ spacer block out of a piece of scrap wood so that I could use it to space my shelf supports out evenly. This kept me from having to measure every single time.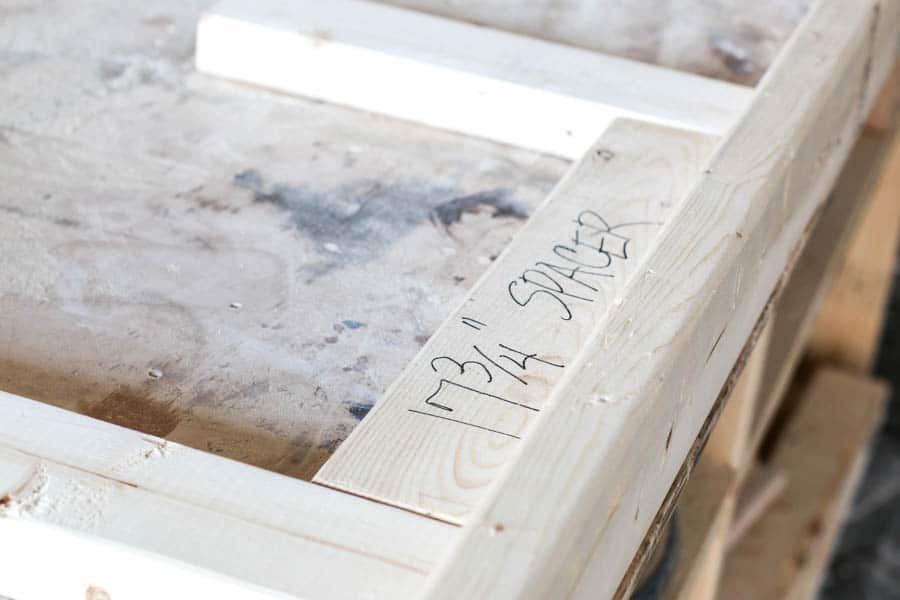 Next, I drove 2-1/2″ wood screws from the stiles through the rails and just like that, the two sides are built. My son kept asking if he could "climb the ladders."
No, Son. Go sweep up the sawdust instead. He's three years old and I'm lucky he still gets excited about these things. #motheroftheyear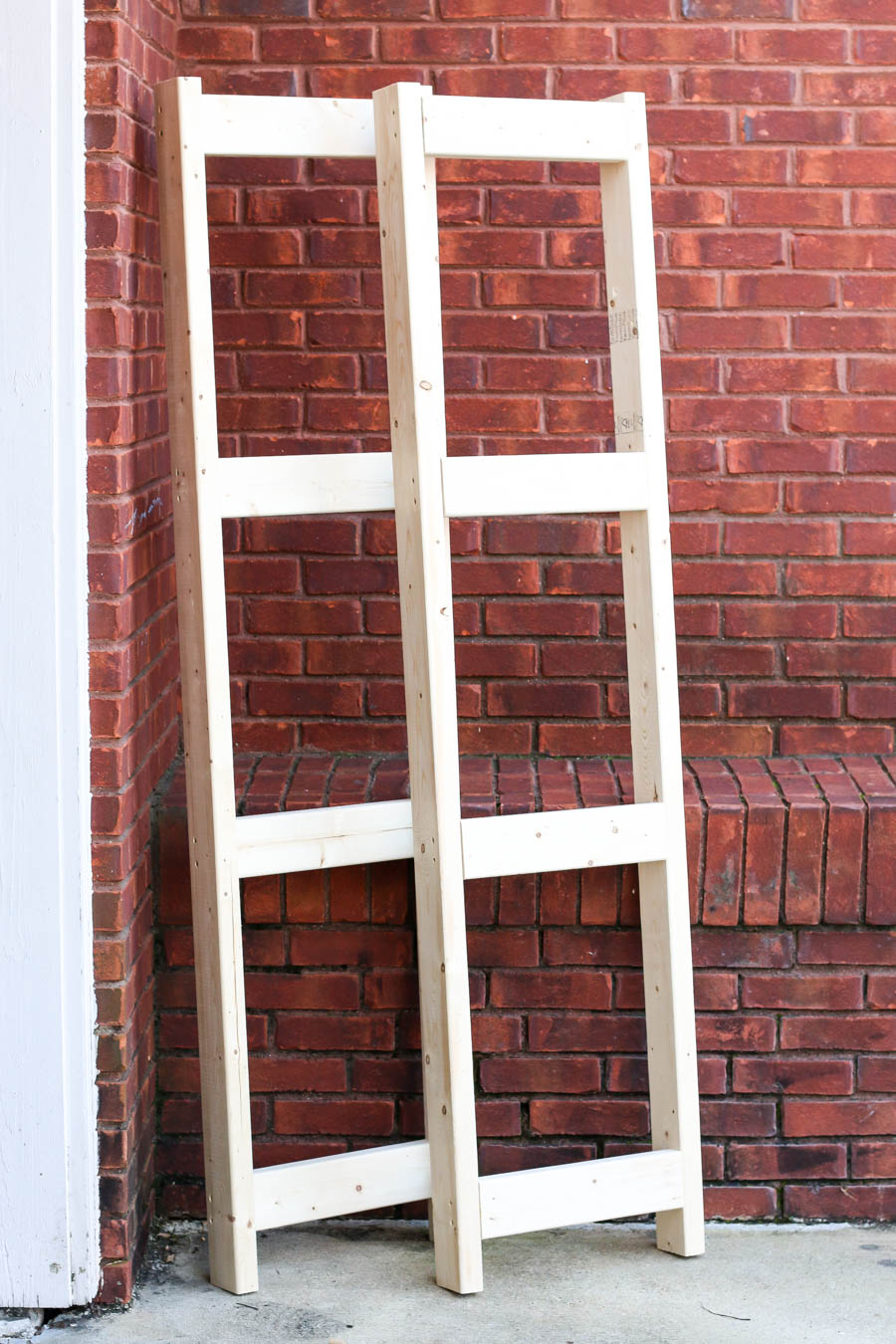 Then I used GA gusset angles to build the carcass. They're joining the front and back rails to the sides.
While I provided the angles and measurements for the X pieces in the plan, I recommend holding your boards up and marking them in place and then cutting them from that information for the most precise fit. There can often be variables, so it's better to measure, mark, and cut according to your space.
I drilled pocket holes to connect the X pieces, but you can also use biscuit joinery or simply clamp and use wood glue, if you have the time. These Strong-Tie straps and plates would also work, if you're looking for a more industrial look.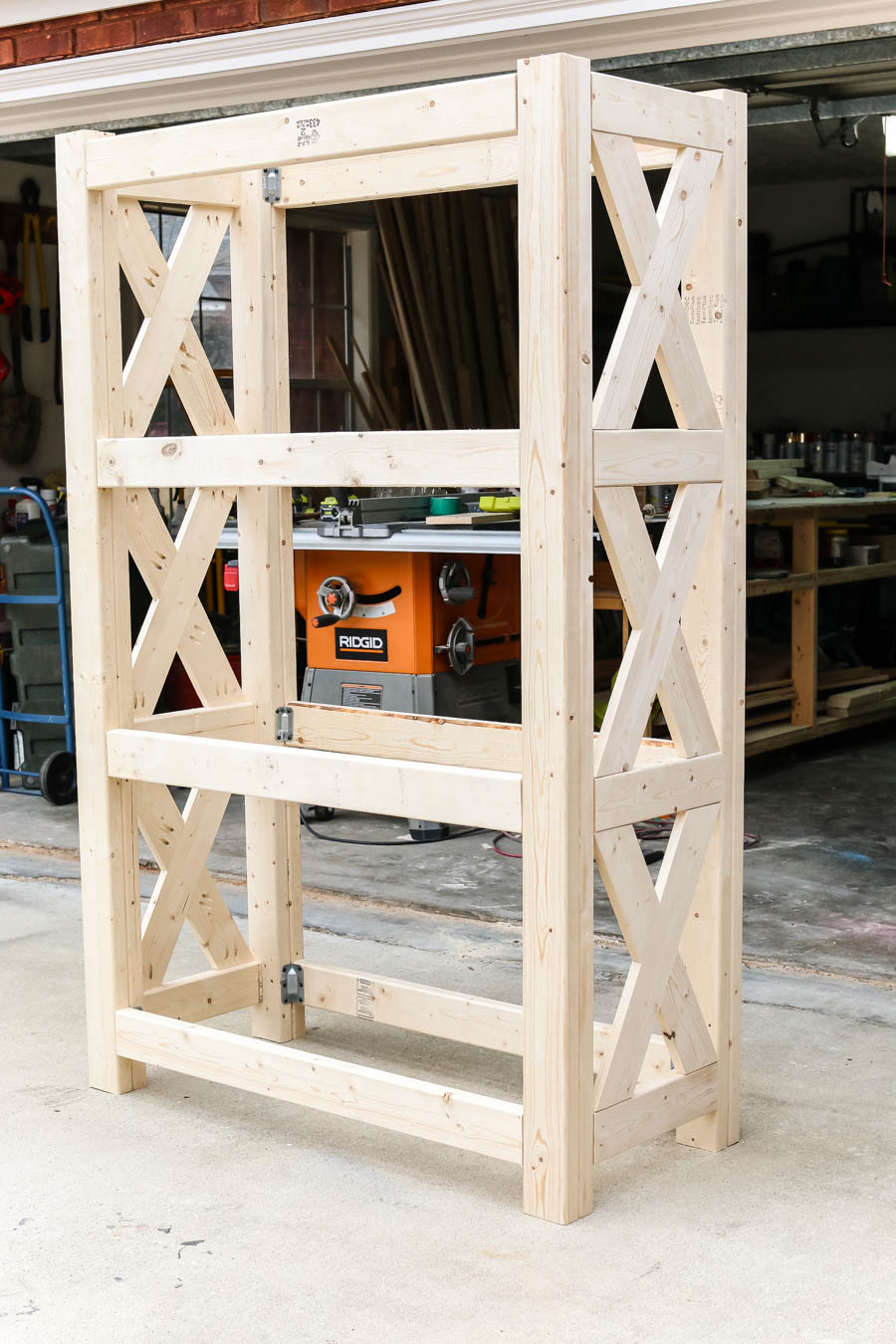 Finally, I added the shelves then sanded and stained the bookshelf.
Here's a tip: fill the screw holes after the first coat of stain. Once it's dry, go back and fill the holes in with wood filler, then stain those spots once the wood filler is dry. Wood filler never seems to stain uniformly, so this helps minimize the discrepancy and makes the wood filler less noticeable.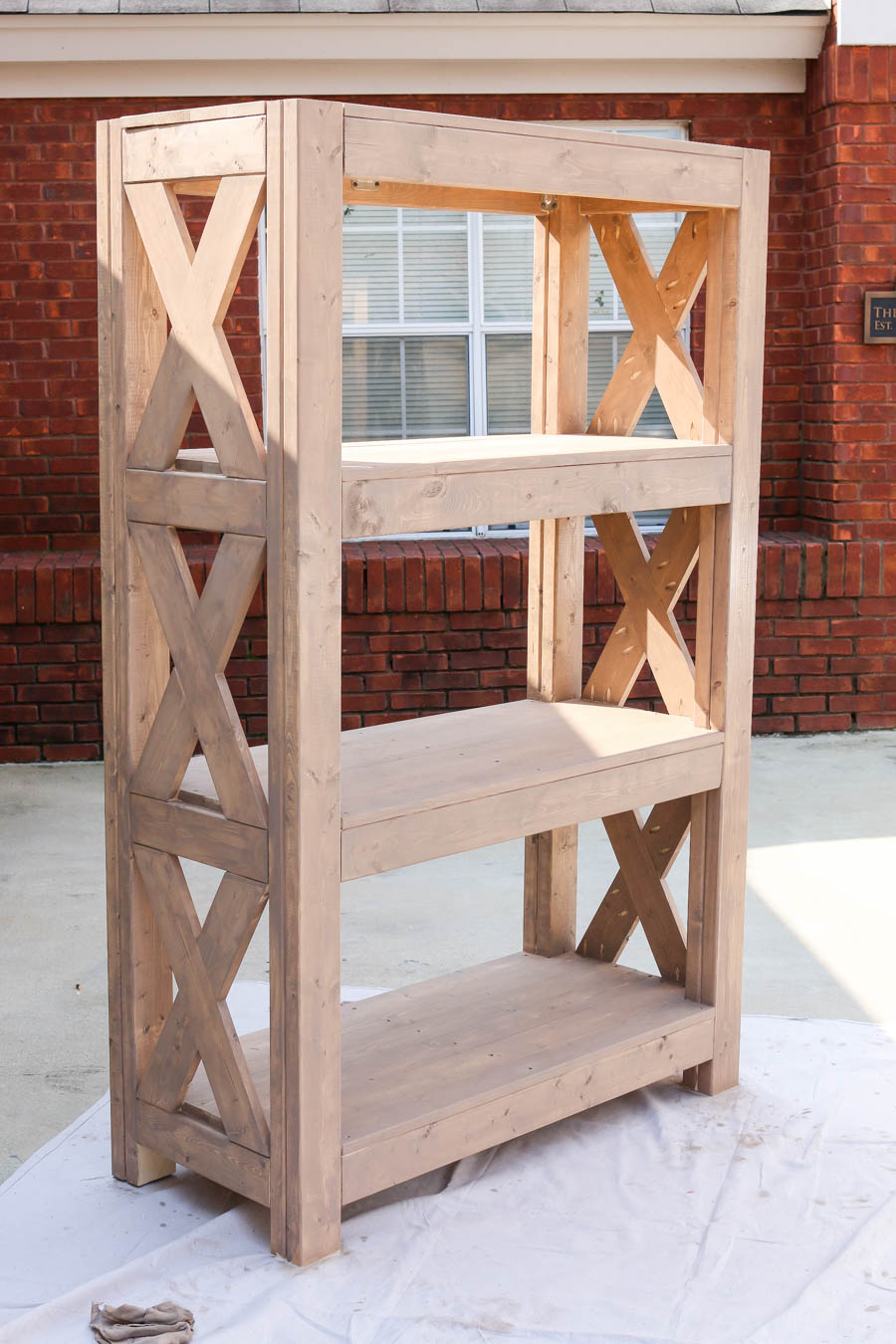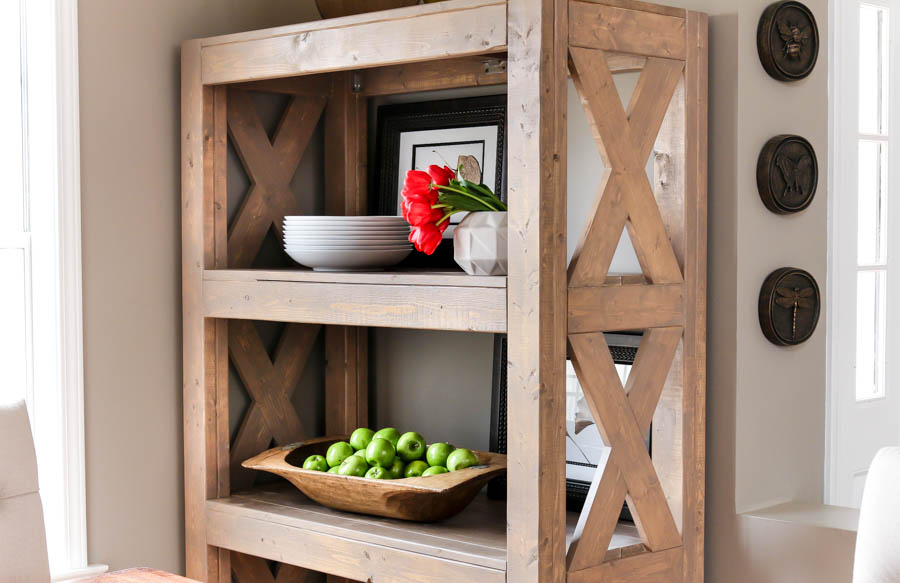 Behold: my daughter, expert photo-bomber: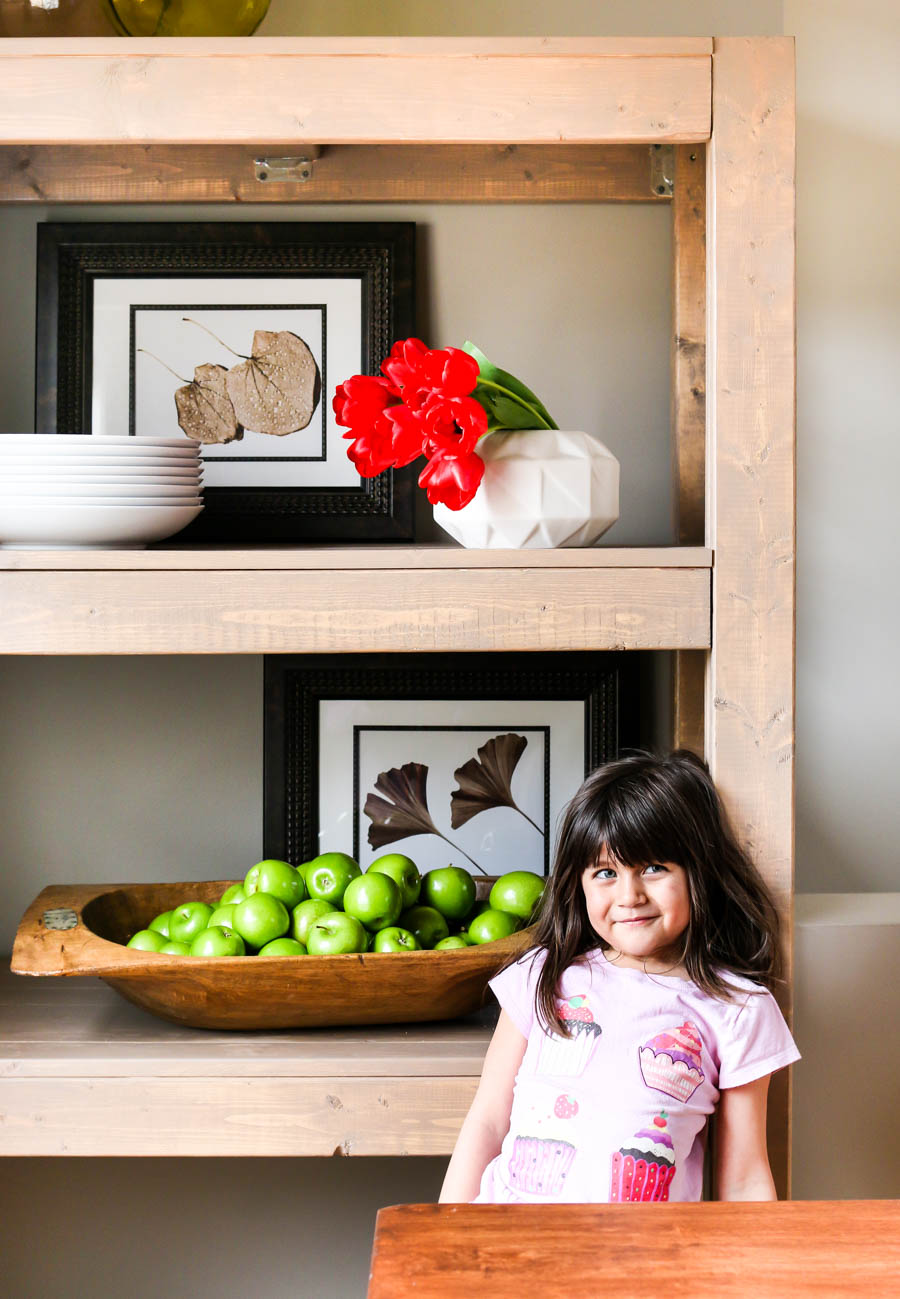 Download the PDF plans if you'd like to build this DIY Simpson Strong-Tie bookshelf. It'll have the step-by-step directions, along with dimensions and a complete materials and cut list.
Thanks for reading – have a lovely rest of the week.
Oh, and be sure to PIN IT so you don't forget it!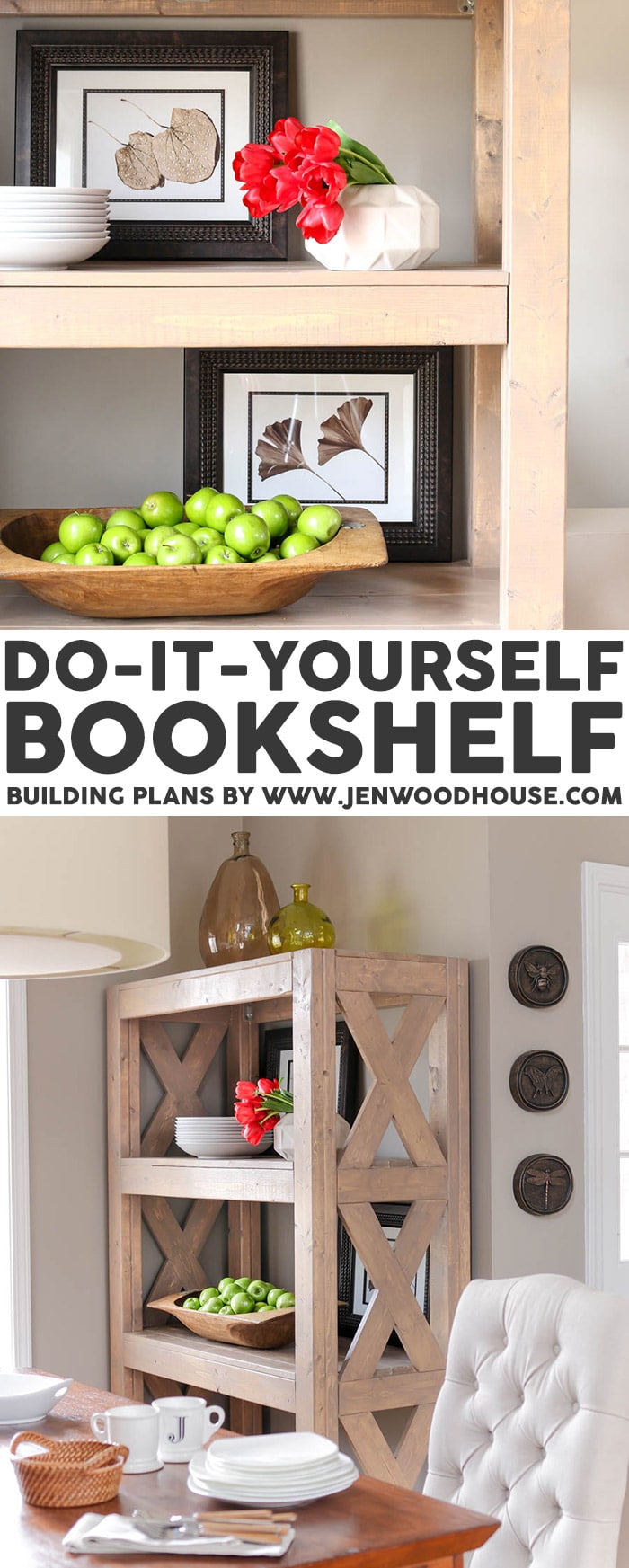 SHOP THIS ROOM


*This post is brought to you by Simpson Strong-Tie. All efforts, ideas, opinions, and unfair parking tickets are my own.