I've come to the conclusion that I do not have a talent for finding, re-imagining, and revitalizing thrift store finds. My friend Charlotte from Ciburbanity, however, is a boss when it comes to transforming a jewel in the rough. I mean, just look at her impressive gallery of thrift store makeovers. Her ombre file cabinet is insane, right? Are you familiar with that show, Flea Market Flip? Yeah. I could never be on that show. I'd be sitting alone in my booth with all of the thrifted crap I couldn't sell. But Charlotte? That show was made for Charlotte.
Charlotte invited me to take part in her Swap It Like It's Hot blog hop, which is where a group of bloggers buy about $10 worth of crap at the thrift store, swap the items amongst one another with the challenge to stretch our creative muscle and reinvent those thrifted items. Sounds fun, right? I thought so too. But before I could say, "wait a minute. I suck at this," Charlotte sent me these items: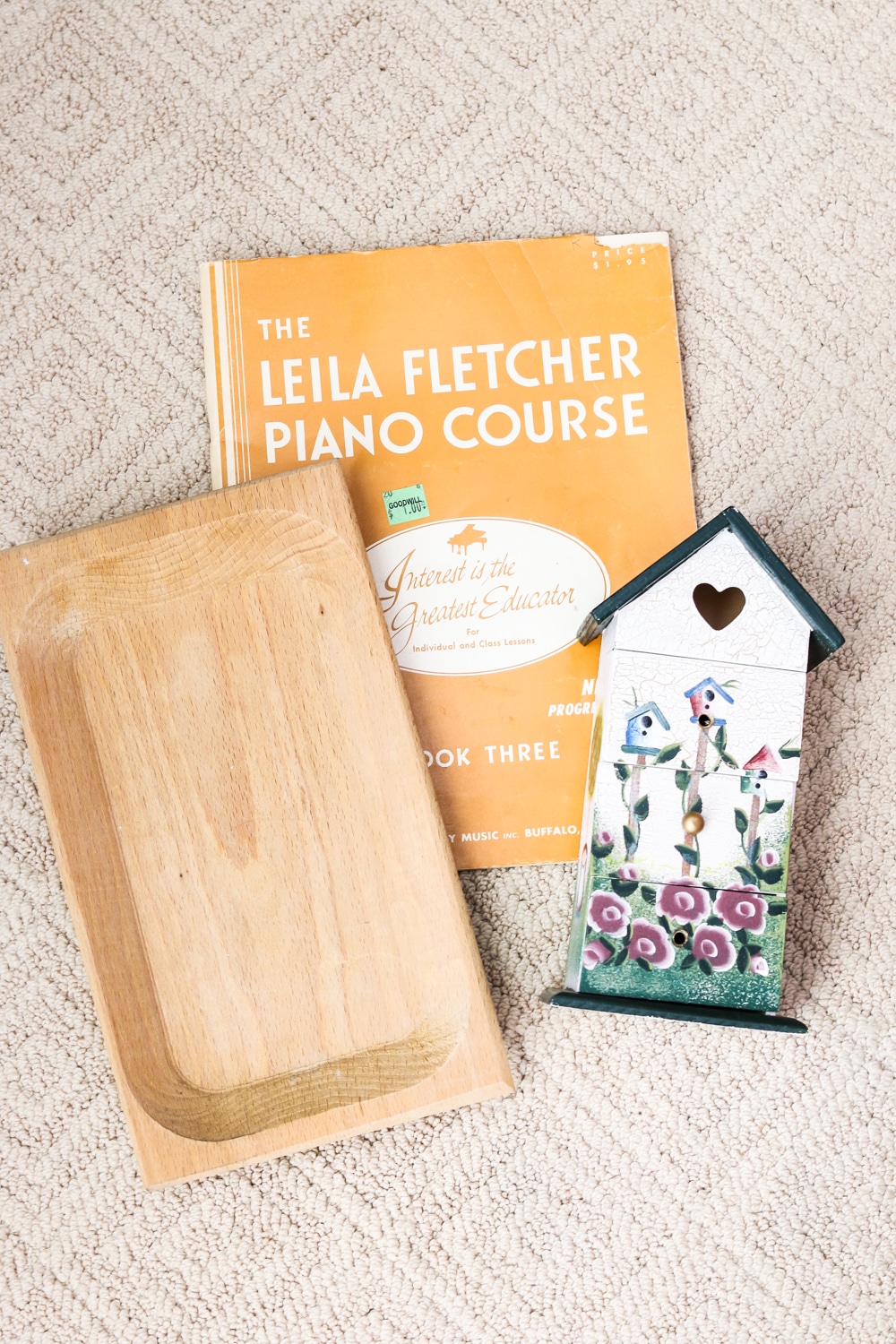 Verrrrry funny, Charlotte. Seriously, you're a comedienne.
What am I supposed to do with that horrendous hand-painted birdhouse? Sometimes, things found at the thrift store should be left there. They're at the thrift store for a reason, my friends.
But the wooden tray? I actually really liked it just the way it was. Don't believe me? I totally included it in my Spring Home Tour! Sometimes improving upon something means leaving well enough alone.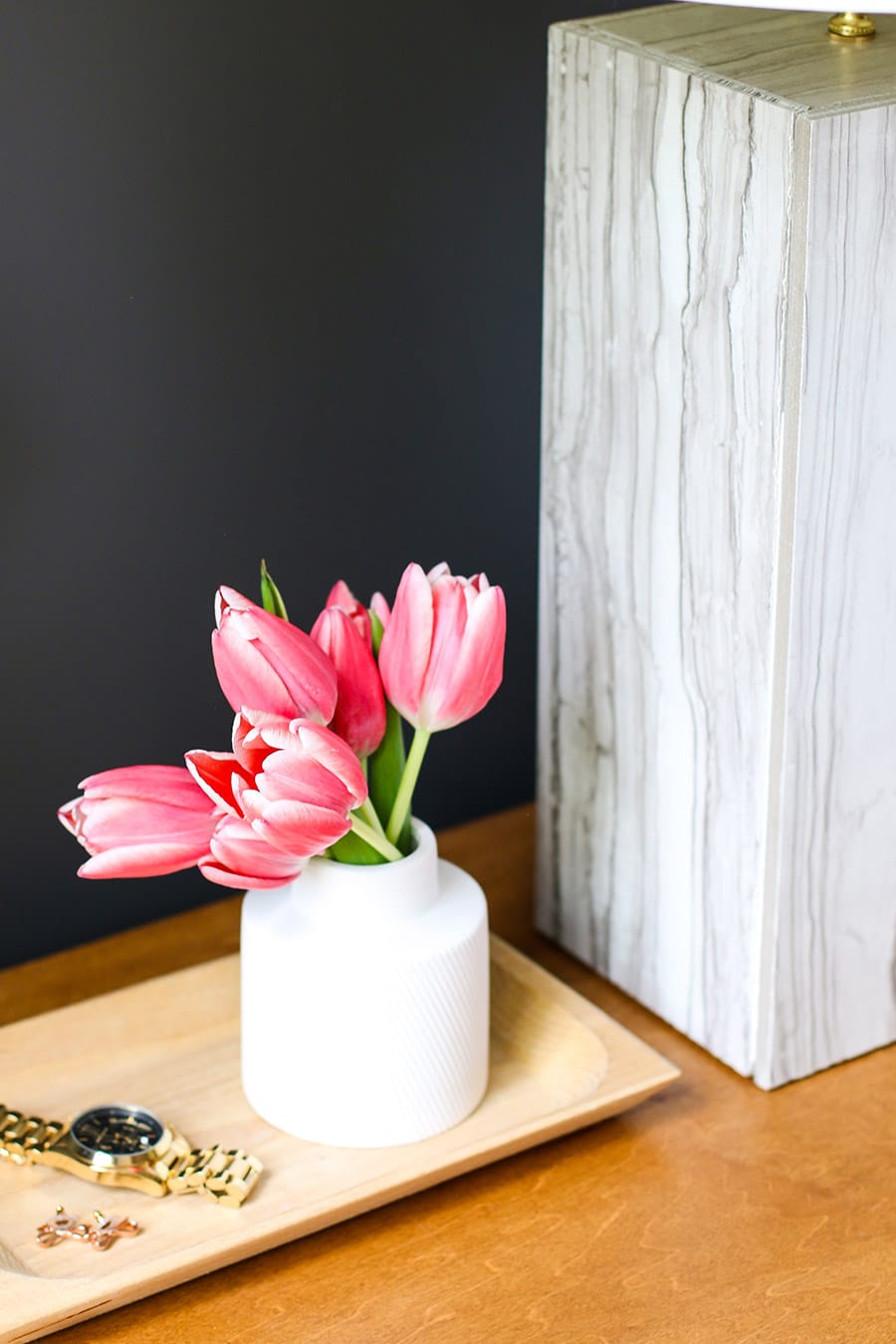 I suppose I could have sanded, stained or painted it a different color, but I'm actually a fan of the natural wood.
Okay, so back to this birdhouse… thing.
I decided to remove the panel with the precious little heart on it, then I spray-painted it a pretty coral color. I added some hooks and voila: arrow-shaped key holder! Arrows are trendy and a spare key (or three) is always a good thing, right?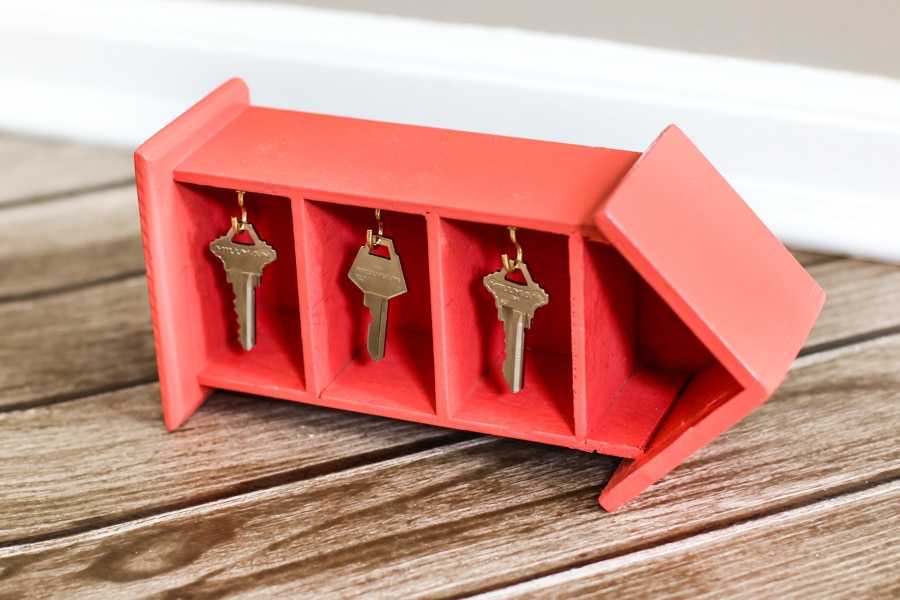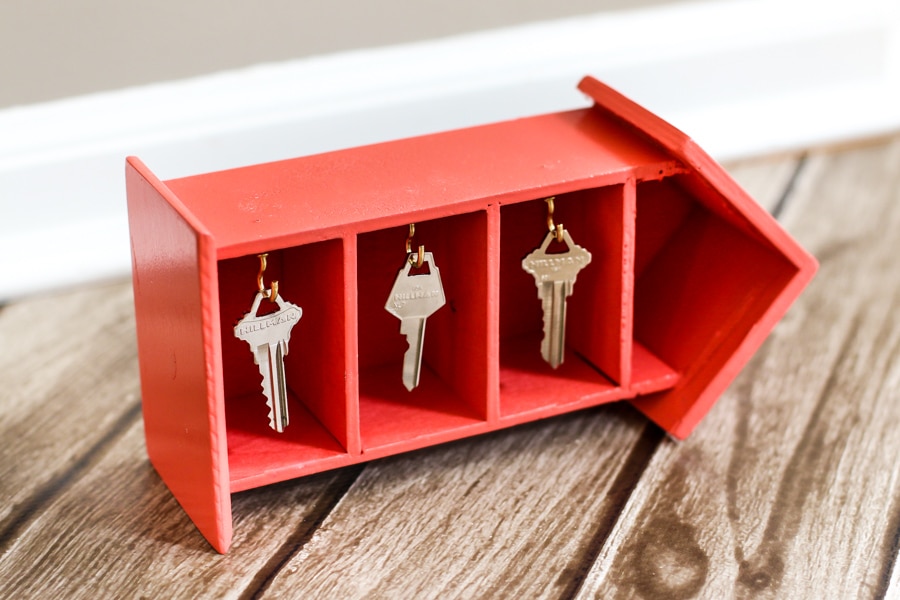 Or you could just forget about the hooks, turn it right side up and store little treasures in your tiny divided house. Okay, okay, so this project may not be a home run for me, but I think I made something crappy into something… less crappy. Amiright??? I warned you: this is not where my talent lies. Clearly. But there are folks who do know how to do it right and those folks are linked below. Enjoy! If you need me, I'll be in my workshop building something new.