A tutorial on how to build a DIY Simple Mobile Workbench from scrap wood. Includes step-by-step free project plans!
Do you have a pile of scraps and a few hours to kill? This project is for you! We're making the most of this quarantine and finally getting some of those small, long-overdue projects checked off the list. I recently moved into the #WoodhouseWorkshop and am figuring out where to put everything. I quickly realized that although I have my main workbench and the workbench that holds my X-carve, I wanted a smaller, simple workbench that I could roll around to wherever I'm working in the shop. This project was a fast, fun, free family affair – my kids helped me build this workbench in just a few hours and I filmed our entire building adventure on my Instagram stories ("workbench" highlights).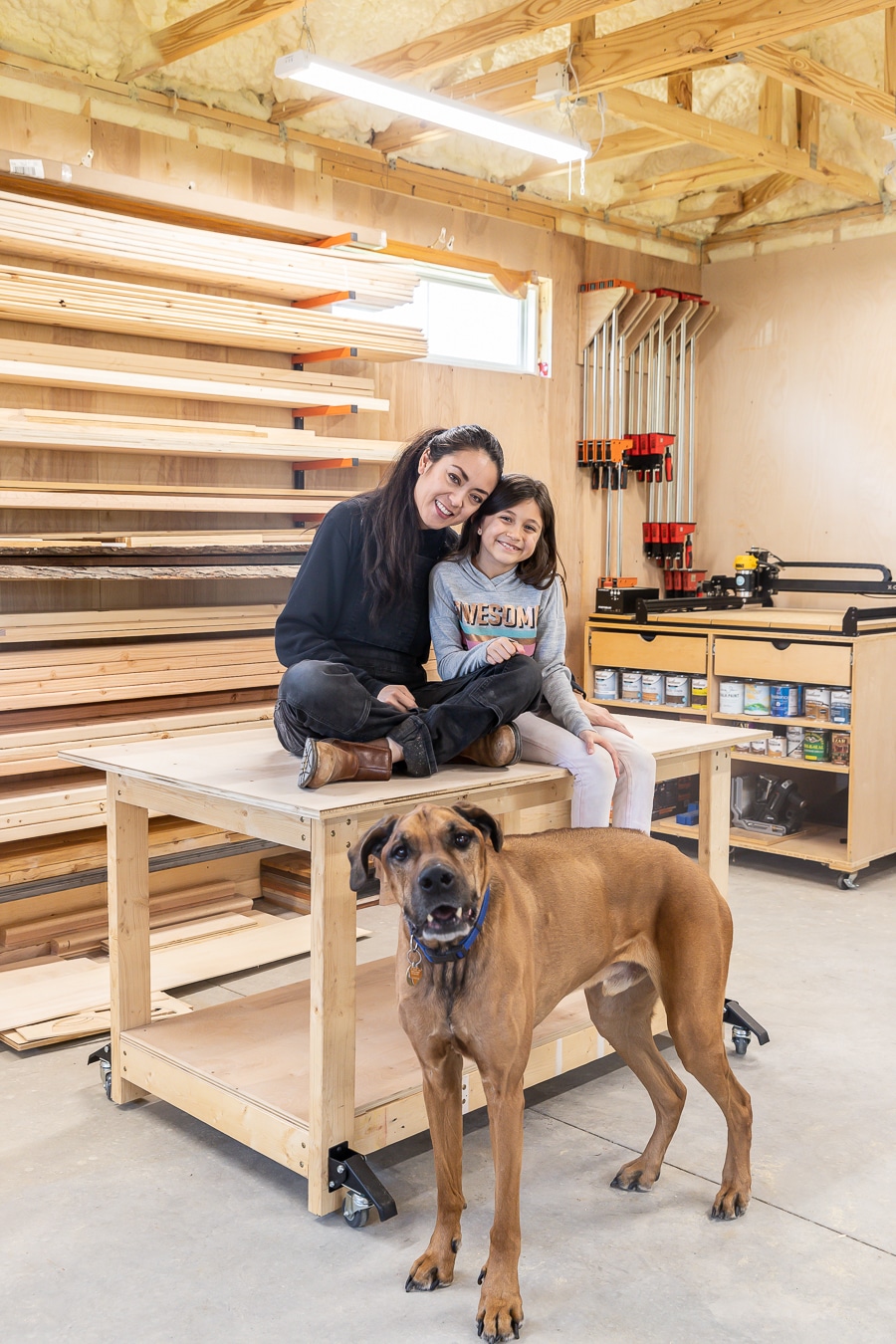 I made this workbench 32 inches tall, which is comfortable for my height (I'm 5'5″), but if you need a taller workbench, it's fairly easy to modify the plans to fit your needs. Just alter the length of the legs to be longer/shorter than what's in the plan. I also had these rolling casters in storage and I like them because they actually lift the bench up off the ground when engaged. Then, once you roll it to where you need it, you disengage the casters and they lower the bench down, securely in place.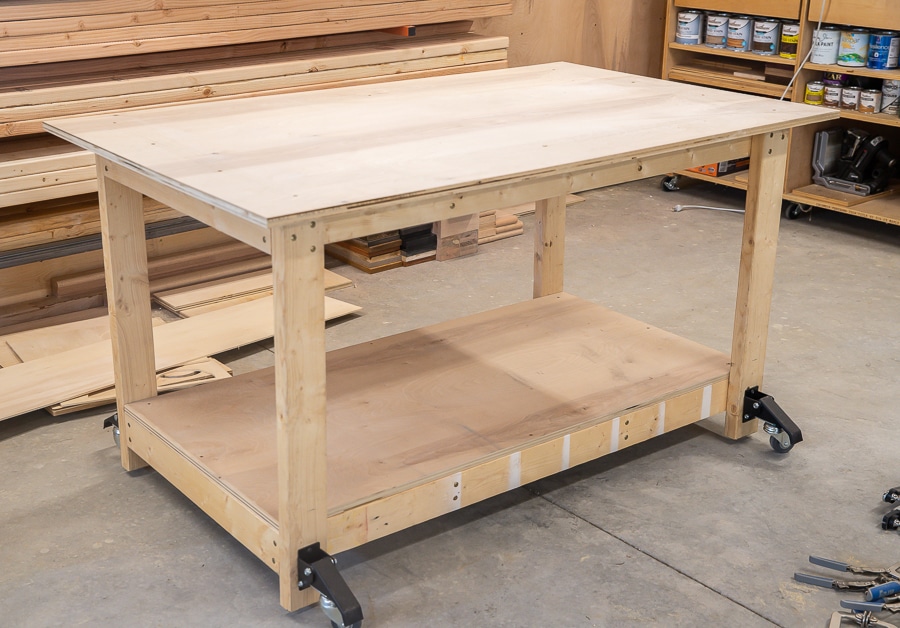 Grab a few 2x4s and some plywood and get building! If you don't have enough scrap plywood, you can make the bottom shelf out of 1x3s, 1x4s, or 1x6s if you've got 'em! Just space out the slats to span the length. The bottom shelf has plenty of headroom so it'll be perfect to store my bigger, stationary tools like my thickness planer and bench sander.
Building this DIY simple mobile workbench was so easy, even a 9-year-old could do it! If you build this project, be sure to tag me @jenwoodhouse so I can see your handiwork!