If you follow me on Instagram or Facebook, you would have seen this sneak peek. I asked y'all if you had any guesses as to what I was making and your answers were so clever – from toy wheels to giant checkers, I loved hearing all of your great ideas.
I ended up making these DIY scrap plywood tea light candle holders: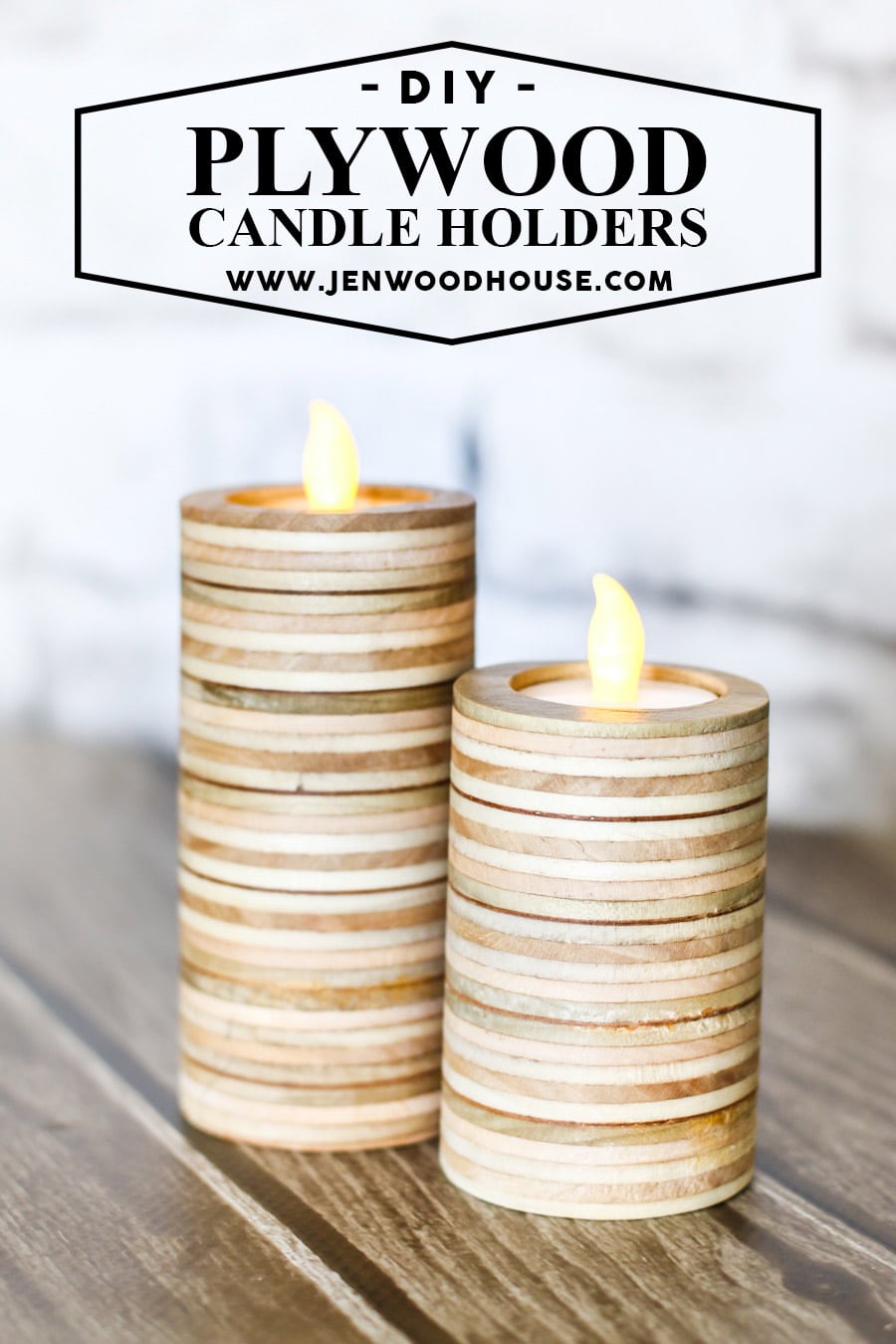 *This post contains affiliate links. To read my full disclosure policy, click here.
Since I've been making a lot of my custom wood name signs, I have a ton of scrap plywood laying around so I thought this was a clever way to use up some of that wasted material.
First, I used a hole saw to cut out the little wood circles. I *think this is a 2-1/2″ size. I clamped a scrap board underneath to minimize tear-out.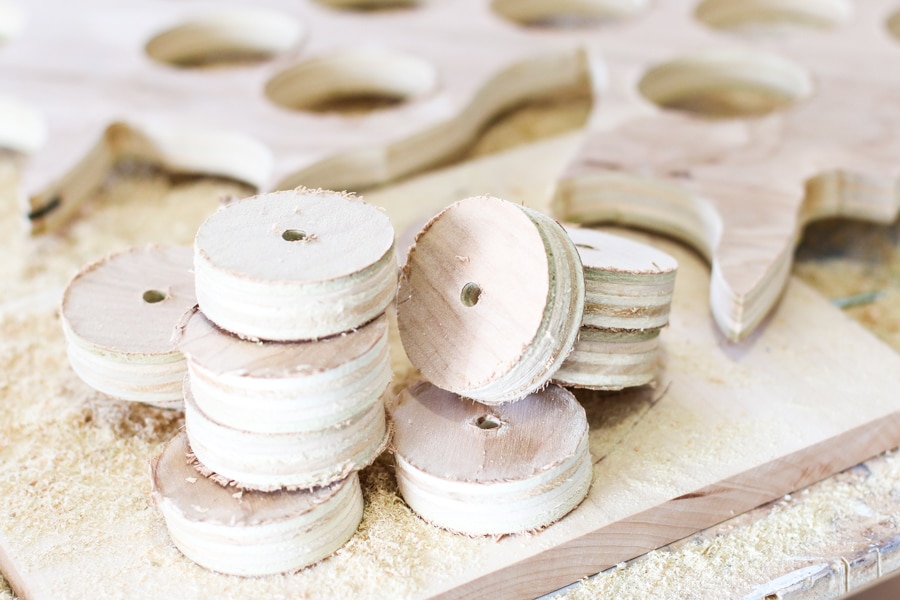 Then I squeezed some wood glue on each cookie, then clamped them up and let them set. Don't worry too much about the glue squeeze-out, we'll be sanding all that mess off in a minute. I really like this Glu-bot glue bottle – you just have to give the bottle a quick squeeze to get to the glue, instead of shaking it down to the spout.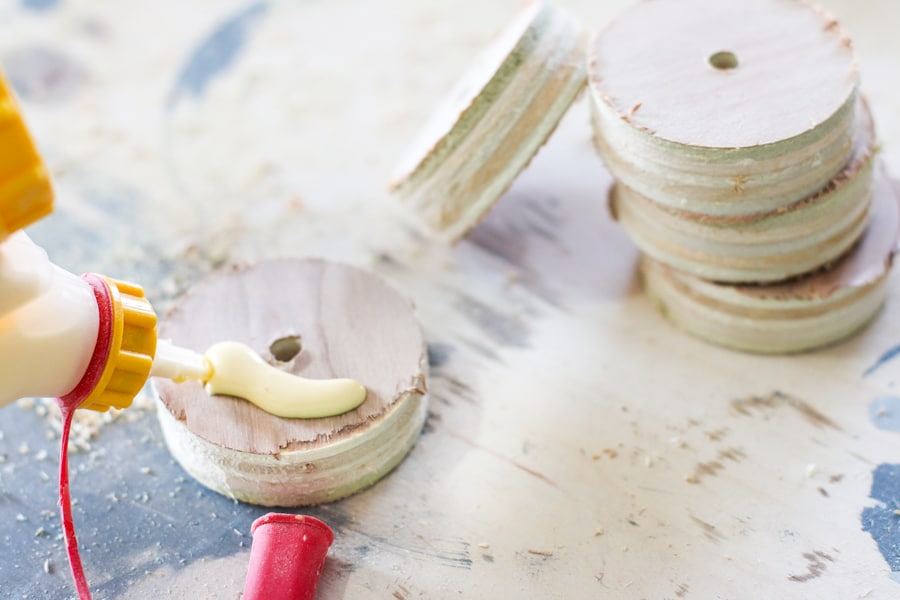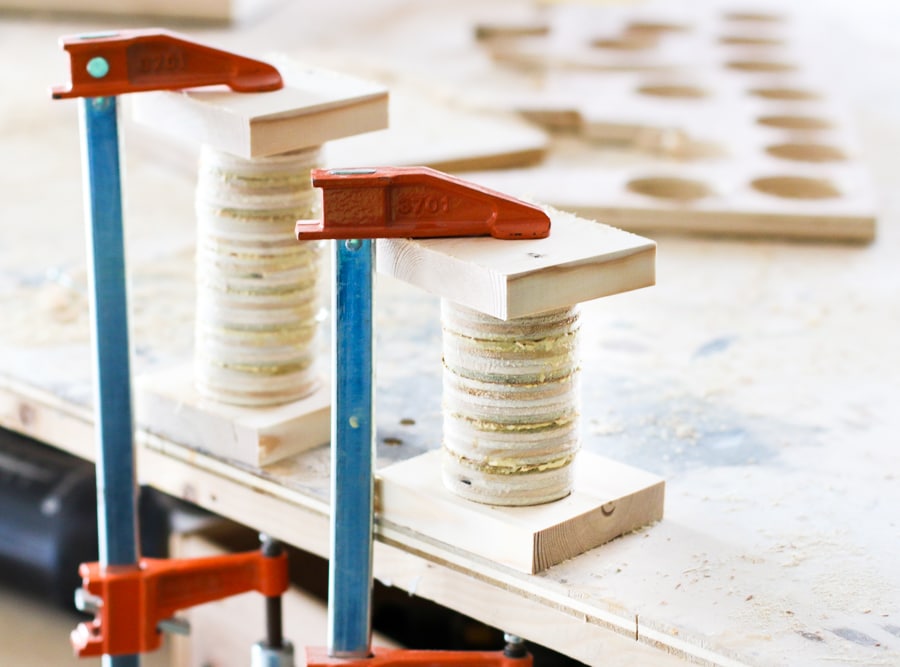 Once the glue was dry, I sanded all the rough edges on my bench sander.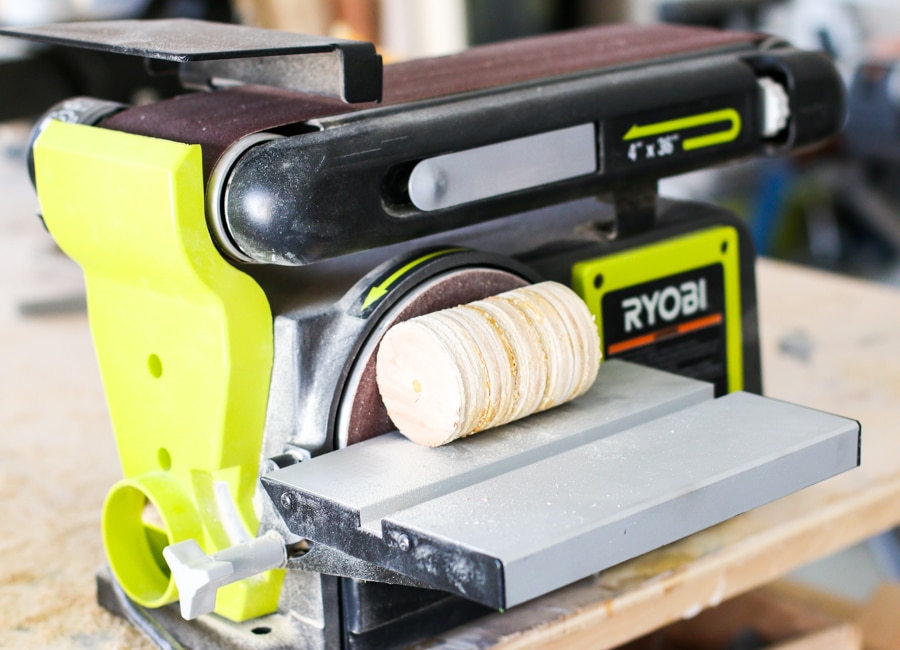 Next, I clamped the candle holder into my bench vise and used a 1-1/2″ forstner bit to drill the hole for the tea light to sit in.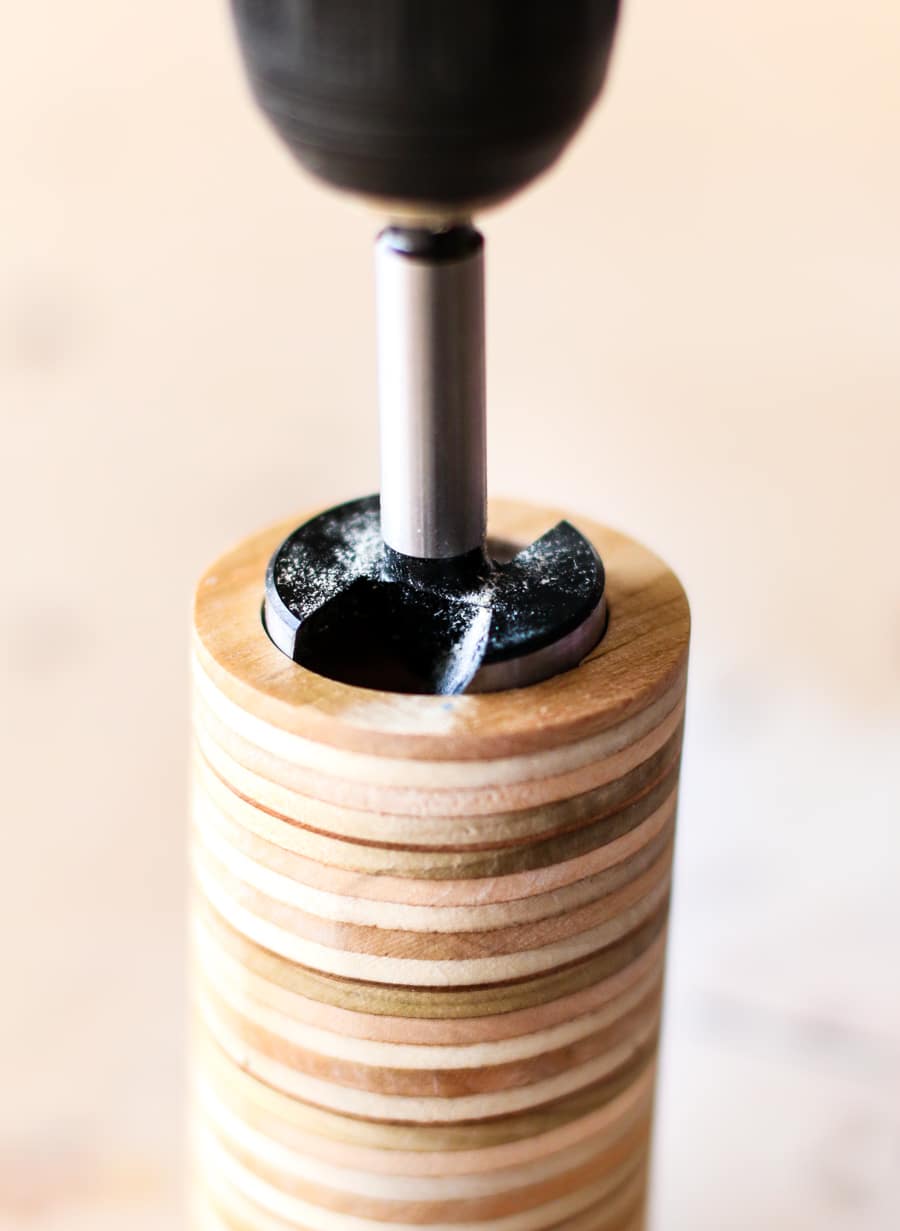 Finally, I did a quick hand-sanding with 400-grit sandpaper – these flexible sanding sheets are my favorite – then I sprayed a couple coats of clear poly on it and dropped a couple of tea lights in (flameless ones since I have little ones).
Aren't they cute? So easy and quick to make – these DIY candle holders are a great way to use up your scrap plywood!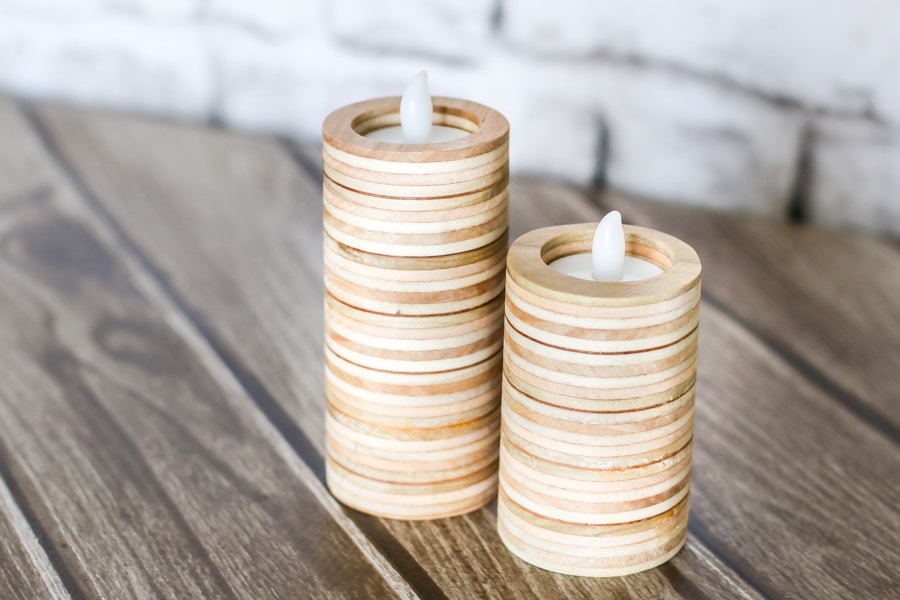 Be sure to PIN IT so you don't forget it!
Pin it for later!