Beautiful and functional spice rack organization featuring glass jars and custom labels
Why does January feel like the longest month of the year?! Welp. It's still January, which means I'm still in full-on organizational mode. This time, I set my sights on my spice collection. They seem to be multiplying like rabbits back there in the deep, dark, unorganized pantry. Either that, or I forget what I have and buy duplicates. Does that ever happen to you? I'm not quite sure what I'm going to do with 10 pounds of crushed red pepper flakes, but if you happen to have a recipe that calls for an absurd amount of red pepper, please just keep it to yourself as I believe it will surely be lethal.
It was high thyme to nip this spice situation in the bud. Here's what my spice rack looks like now (and I'm kind of in love!):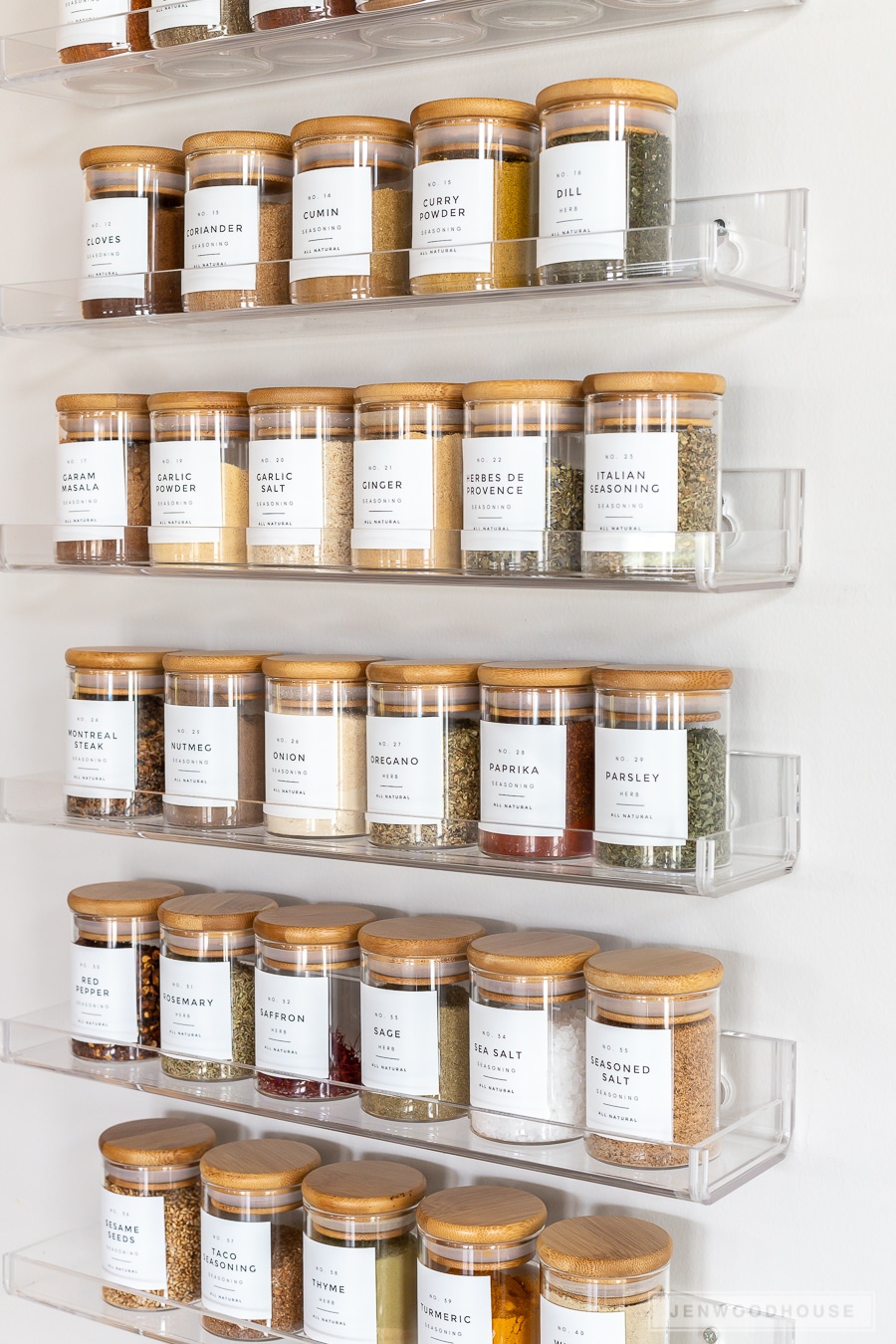 I posted this photo on Instagram and received several questions about where to buy these jars, labels, and racks, so here you go!
ORGANIZED SPICE RACK
Product Sources: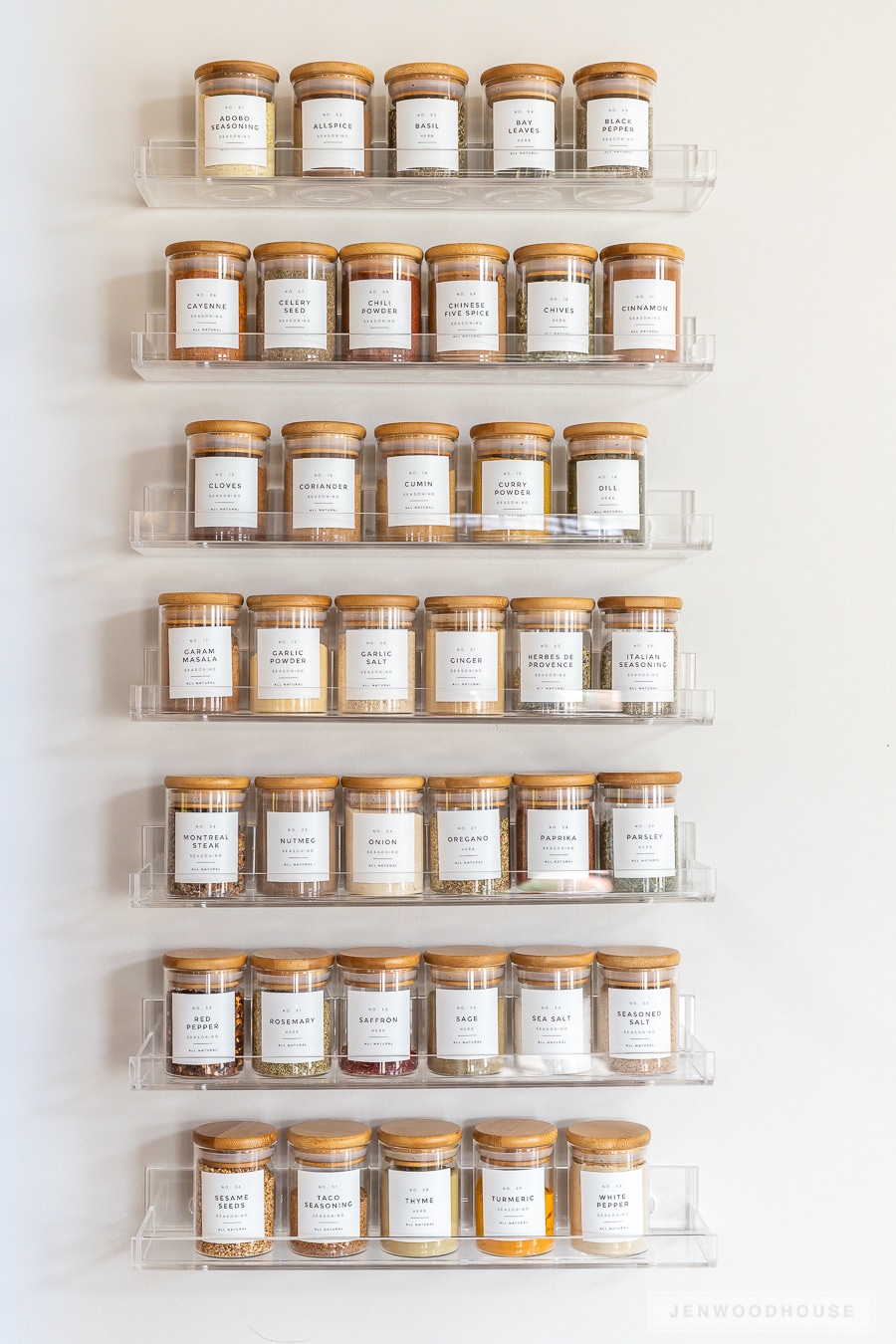 I really love decanting my spices so that I can see just how much I have (and not buy duplicates). I also like to buy our favorite spices in bulk, so these jars work great for us. This whole setup makes my heart happy. Seeing this beautifully organized spice rack makes me want to redo our entire pantry! It's on the list… stay tuned for that project!
Want to see more organization projects for your home? Check out my linen closet makeover, coffee mug rack, plate rack display, and oversized pegboard shelf!
*This post contains affiliate links.