Hello and happy Monday! Remember that time when HGTV.com asked me to build a couple of projects for them? Well, here's project #2: a rolling kitchen island! (Psst… project #1 was a DIY coffee bar.) I'm so excited to share this build with you guys because a lot of time and thought went into the design of this kitchen island. I designed it for folks who need a bit more workspace in their kitchen, but may not have room for a large, permanent kitchen island. This island is on wheels so you can roll it out when you need it, and tuck it neatly away when you don't.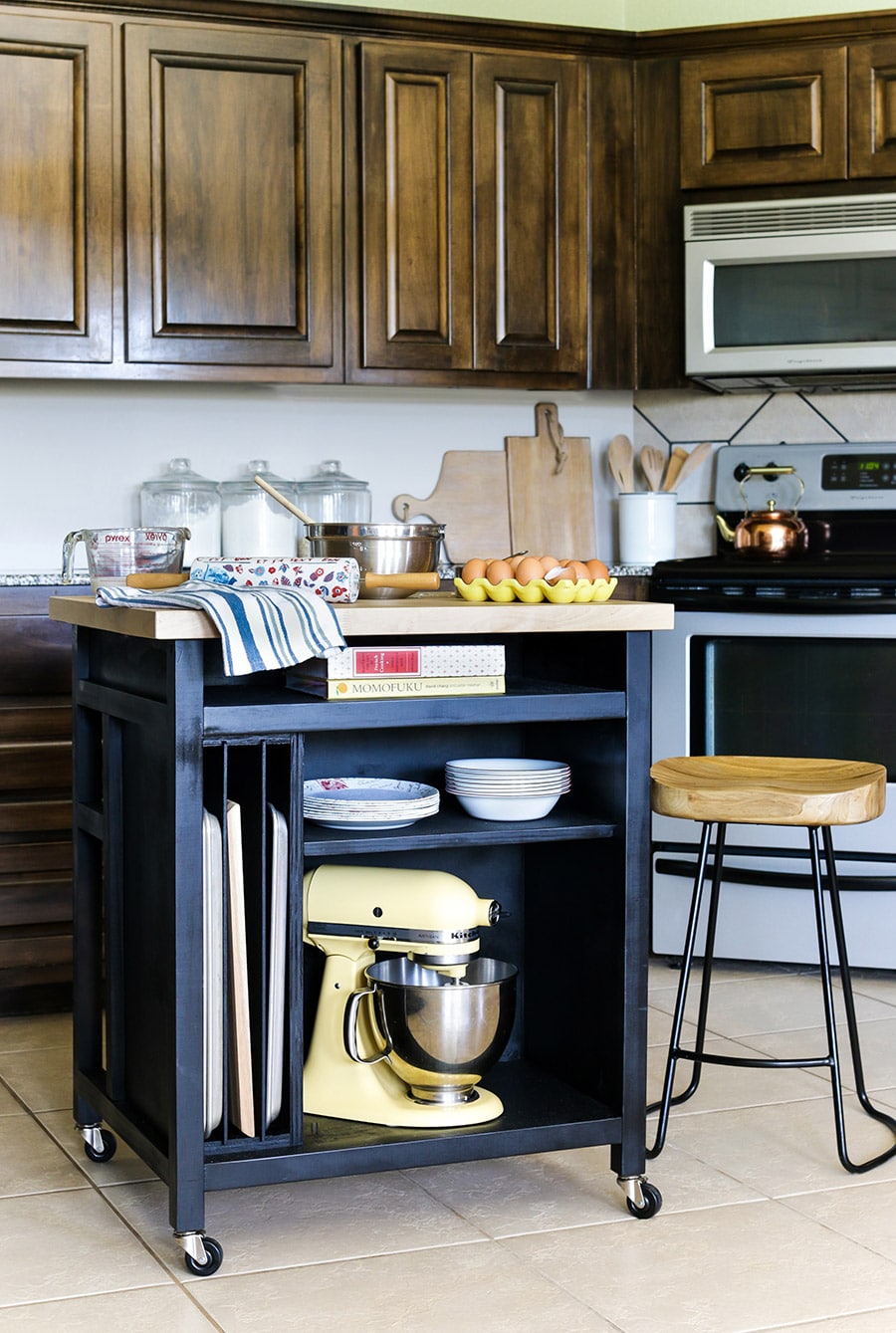 In addition to addressing the workspace issue, I wanted to offer up some smart storage solutions. The bottom shelf is large enough to store a stand mixer and the divided vertical cubbies are perfect for organizing sheet pans, cutting boards, and cooling racks. The dividers slide in and out, so you can adjust the size to fit your needs.
Before we get too deep into it, can we talk about the elephant in the room? The drawer under the stove. Whoever designed that drawer should be punched in the face. That drawer is so dysfunctional and frustrating – it makes me question my life choices because despite past experiences, I keep trying to use that drawer, thinking it will actually work this time. Listen, I don't need that kind of guilt in my life which is why I built a better home for my muffin tins and sheet pans.
There. I said it.
I feel better, don't you?
Good talk.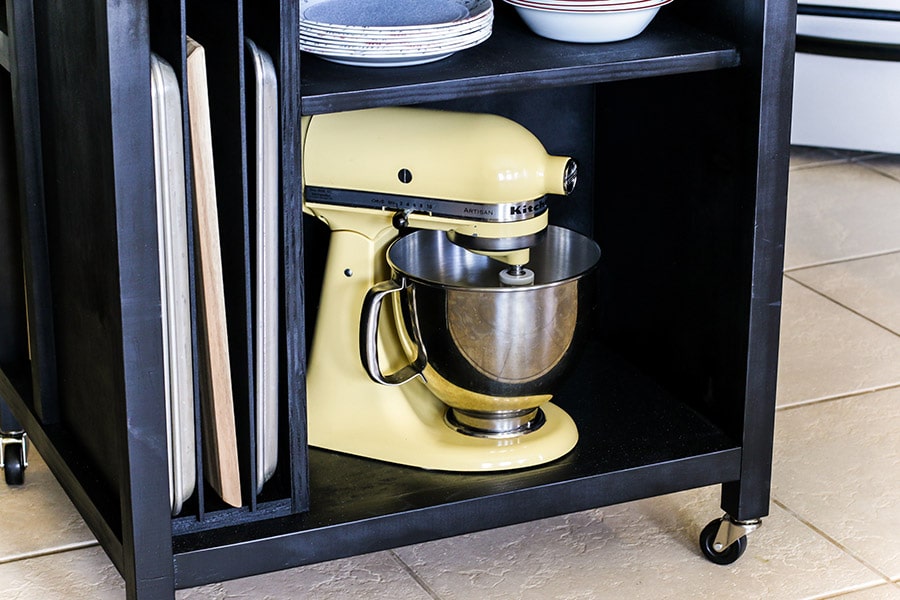 Okay. Moving on. There's a middle shelf for more items and the top shelf is designed to fit standard rolls of aluminum foil, parchment paper, and things like that.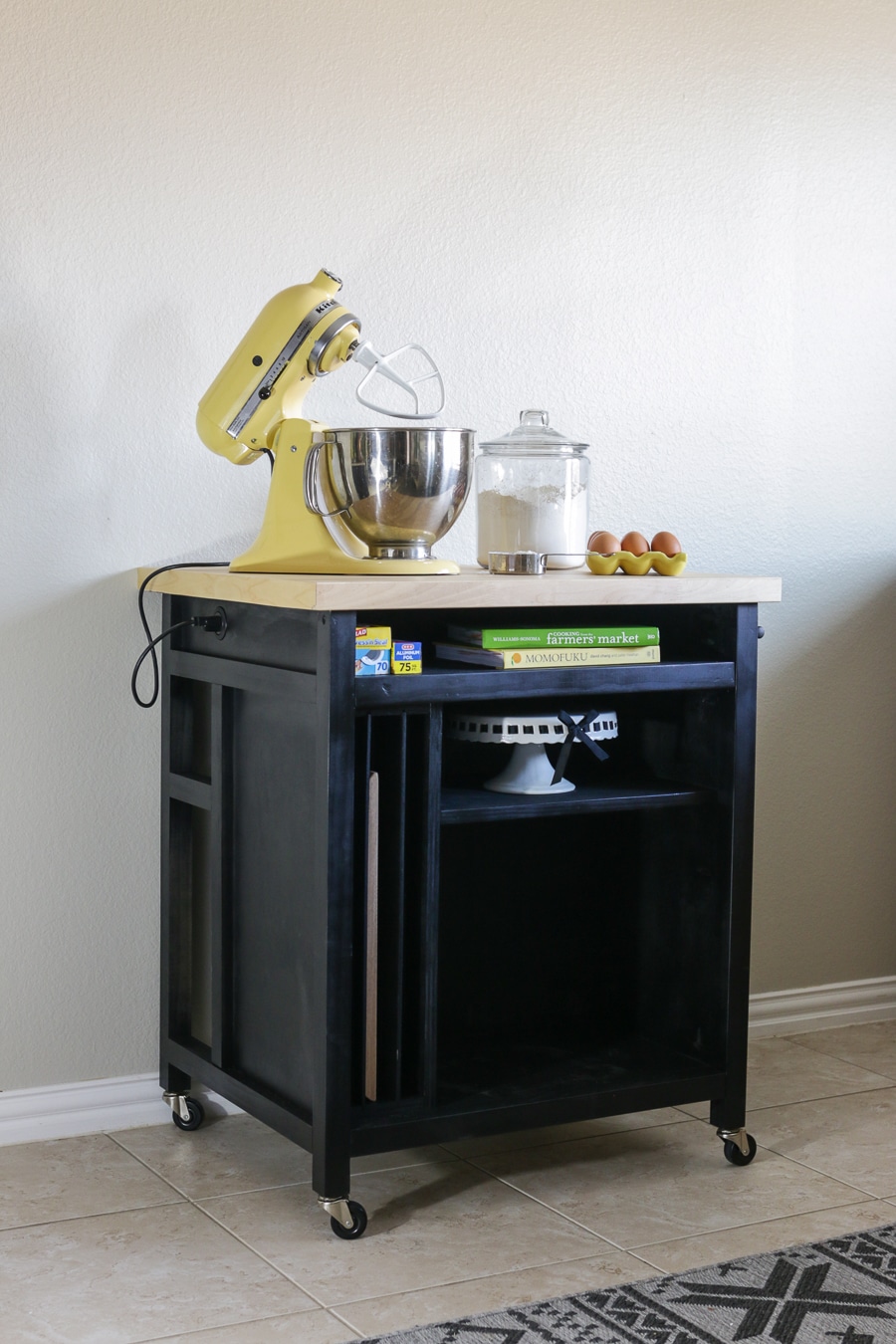 I also added a towel bar on the other side. It was a happy accident that I found one straight off the shelf that fit perfectly in the space.
Are you ready for my favorite part? Let's swing this kitchen cart around and take a peek at what's on the other side.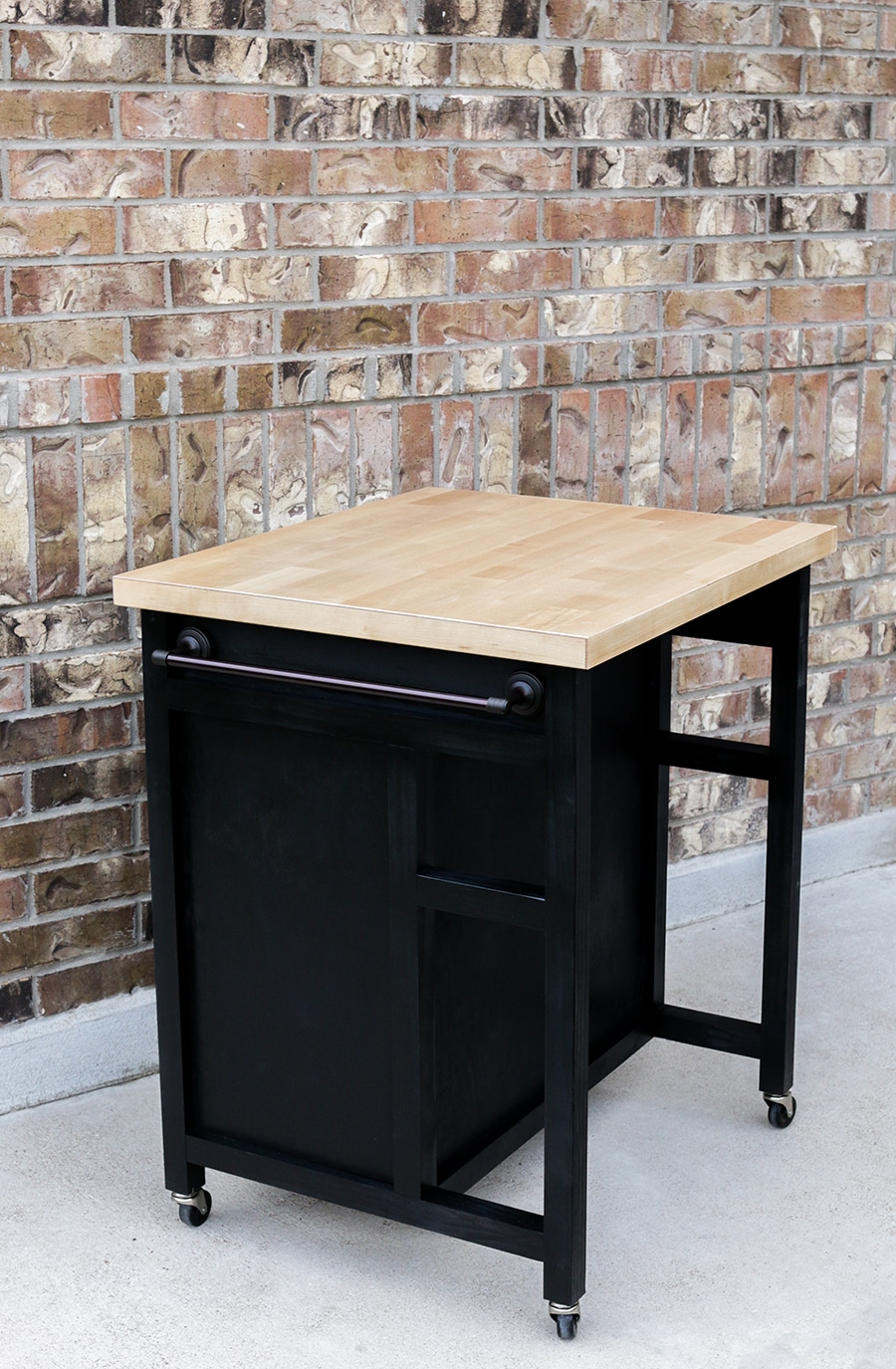 Whenever I cook or bake, my daughter loves to help me, so I designed this island to have some leg room on the other side; just place a stool there for extra seating. Now my daughter can perch up on the stool, be in the middle of the action, and help with the meal prep. How fun is that?!
*Just to clarify: the photo below shows the island before I installed the towel bar.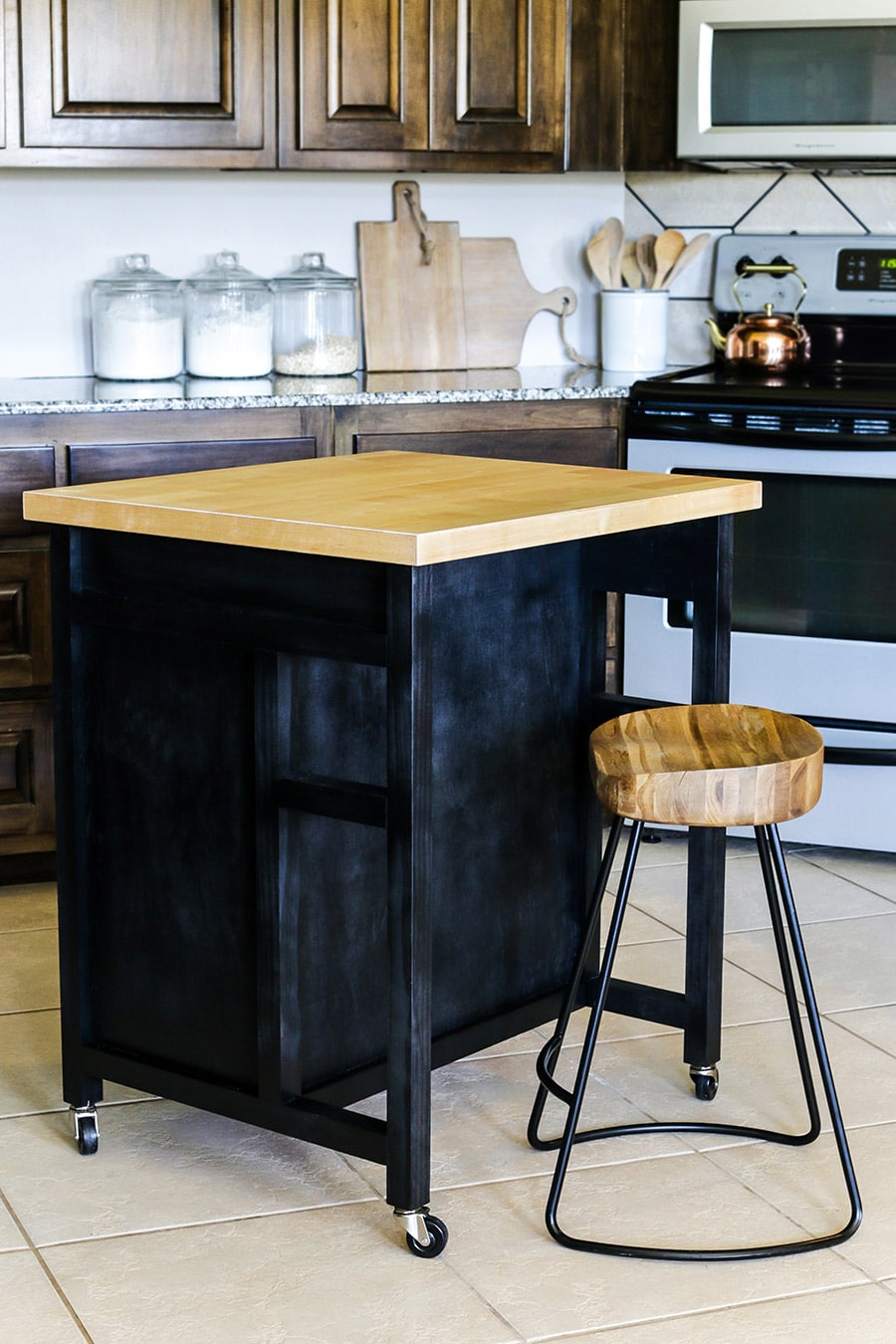 Another nifty feature is that this island also has access to a power source. I got this power outlet node from Osborne Wood Products and simply used a hole saw to cut a hole in the island to install the power outlet.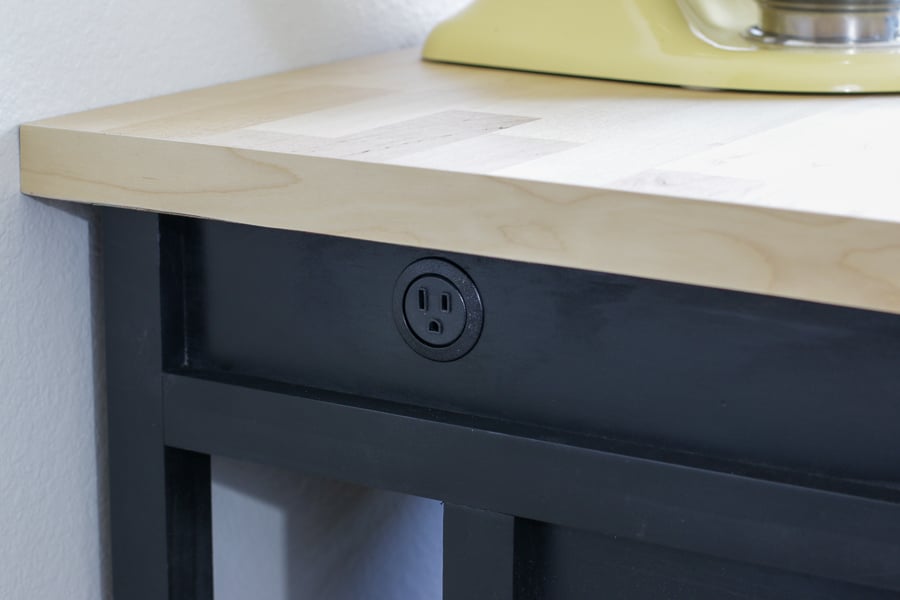 Osborne also sells a dual USB port if you're feelin' fancy.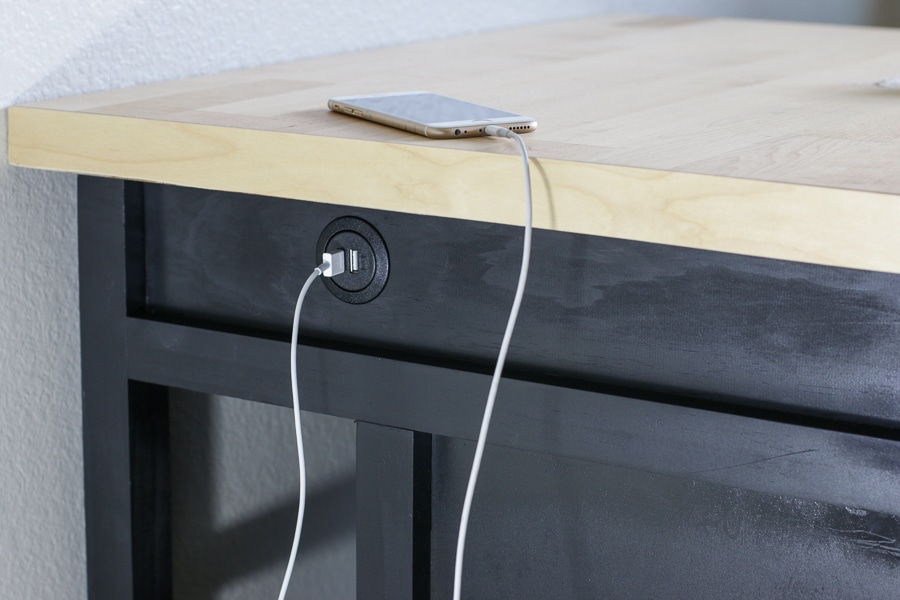 Okay, one last thing. Can we drool over this butcher block countertop for a minute? I bought it from Ikea for $99 – it was the most affordable option I could find and I think it totally makes the island. To protect and condition the butcher block, I use either this or this food-safe butcher block oil.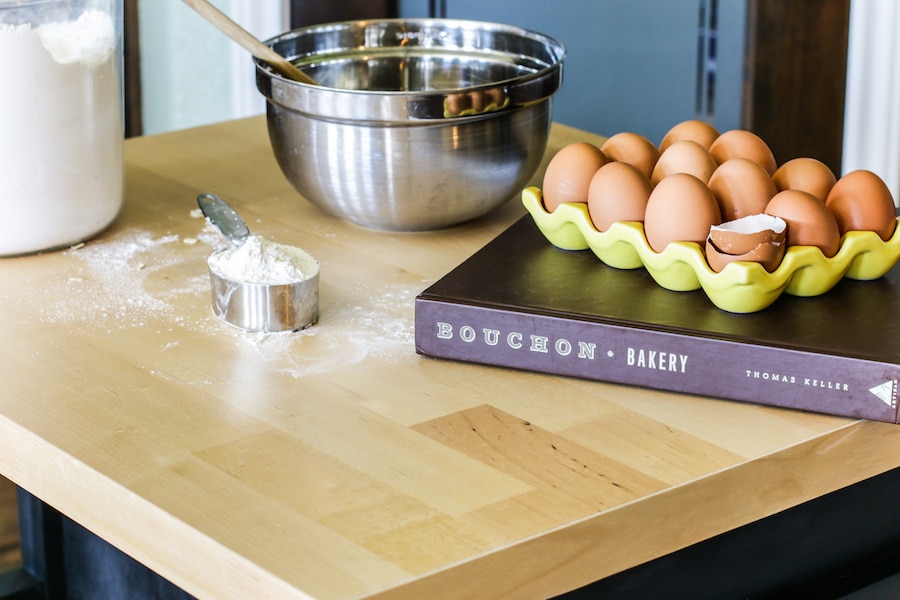 So are you ready to build this DIY rolling kitchen island for yourself? Here's the tutorial with extra tips for building this DIY Rolling Kitchen Island and you can download and print the PDF plans below.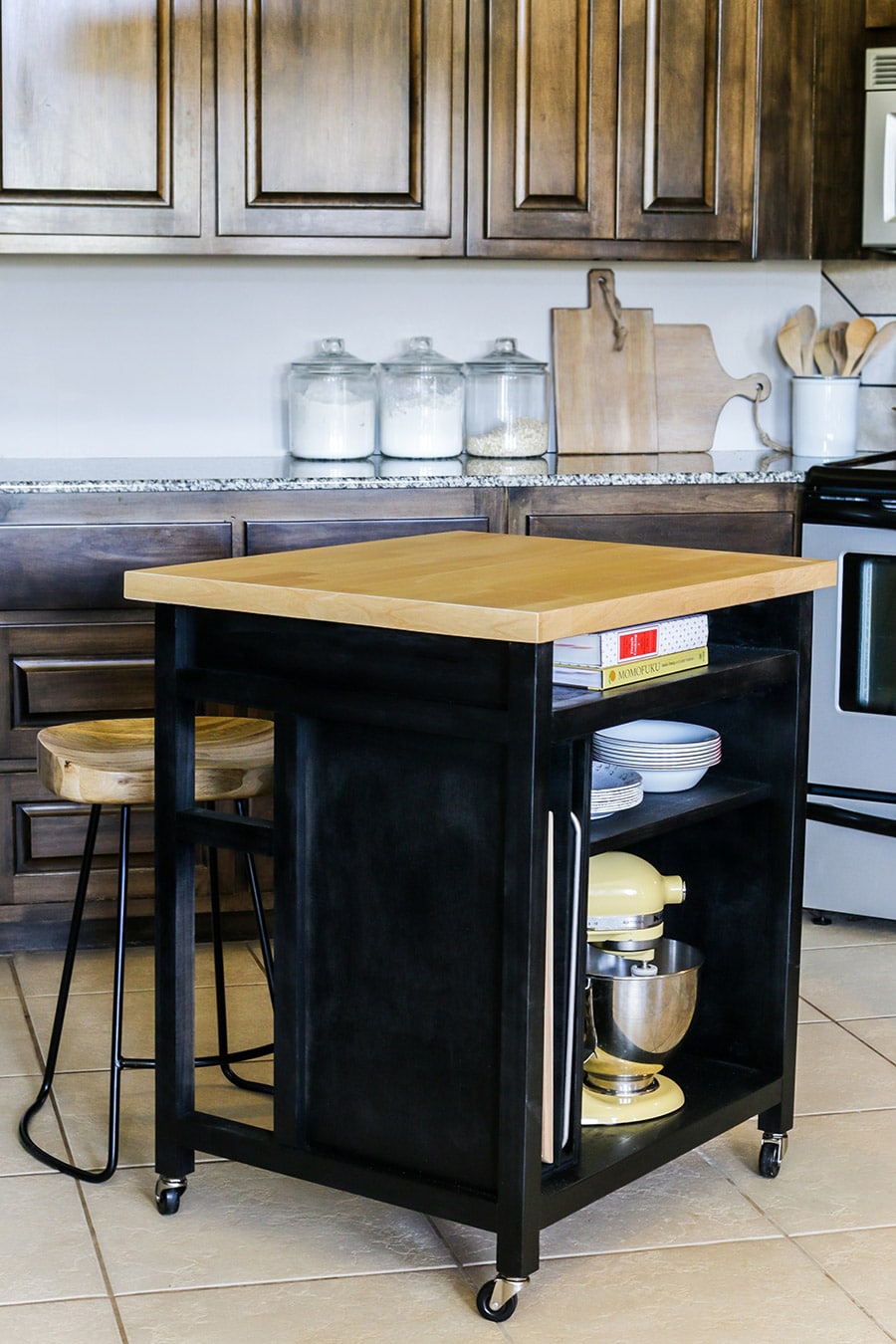 If you build this DIY rolling kitchen island, please tag me (@jenwoodhouse) on social media so I can see your beautiful builds! Thanks for reading friends – get out there and make some sawdust!
SHOP THIS POST

*This post contains affiliate links.