Hiiiii friends! I'm so excited to welcome you into my home for my first-ever home tour! Since we move around so often, I never really feel like our home is "tour-worthy," know what I mean? Our home always seems to be in a state of incompletion – just when I get the picture frames up on the wall, it's time to pack 'em up and move 'em out again. Even so, when my sweet friend Rachel from Shades of Blue Interiors invited me to take part in her 2016 Spring Home Tours, I just had to say yes.
And then I scrambled to get the house ready for company.
Of course.
#storyofmylife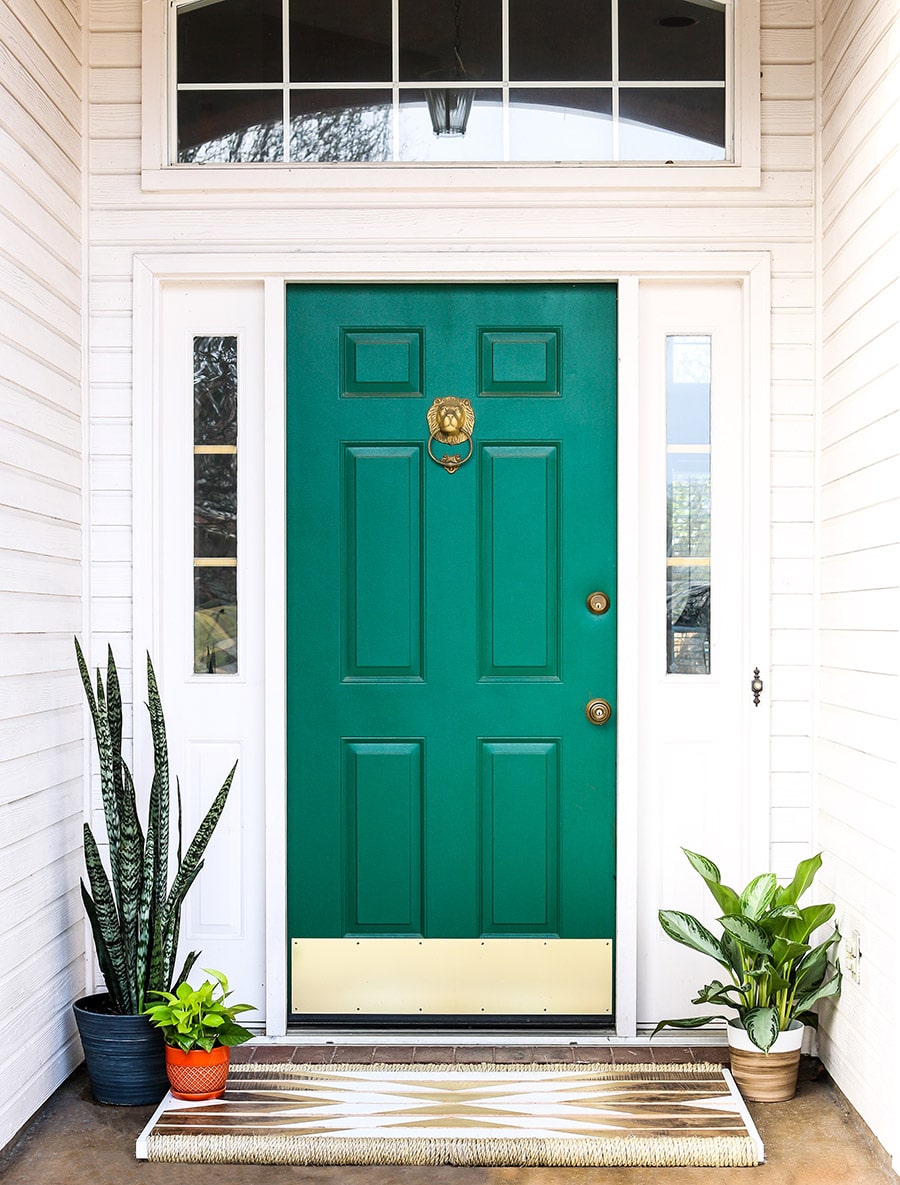 Our home is chock-full of DIY projects. I've linked them all, as well as provided a source list for our furnishings and home decor items. I hope you enjoy your visit! *This post contains some affiliate links. To read my full disclosure policy, please click here.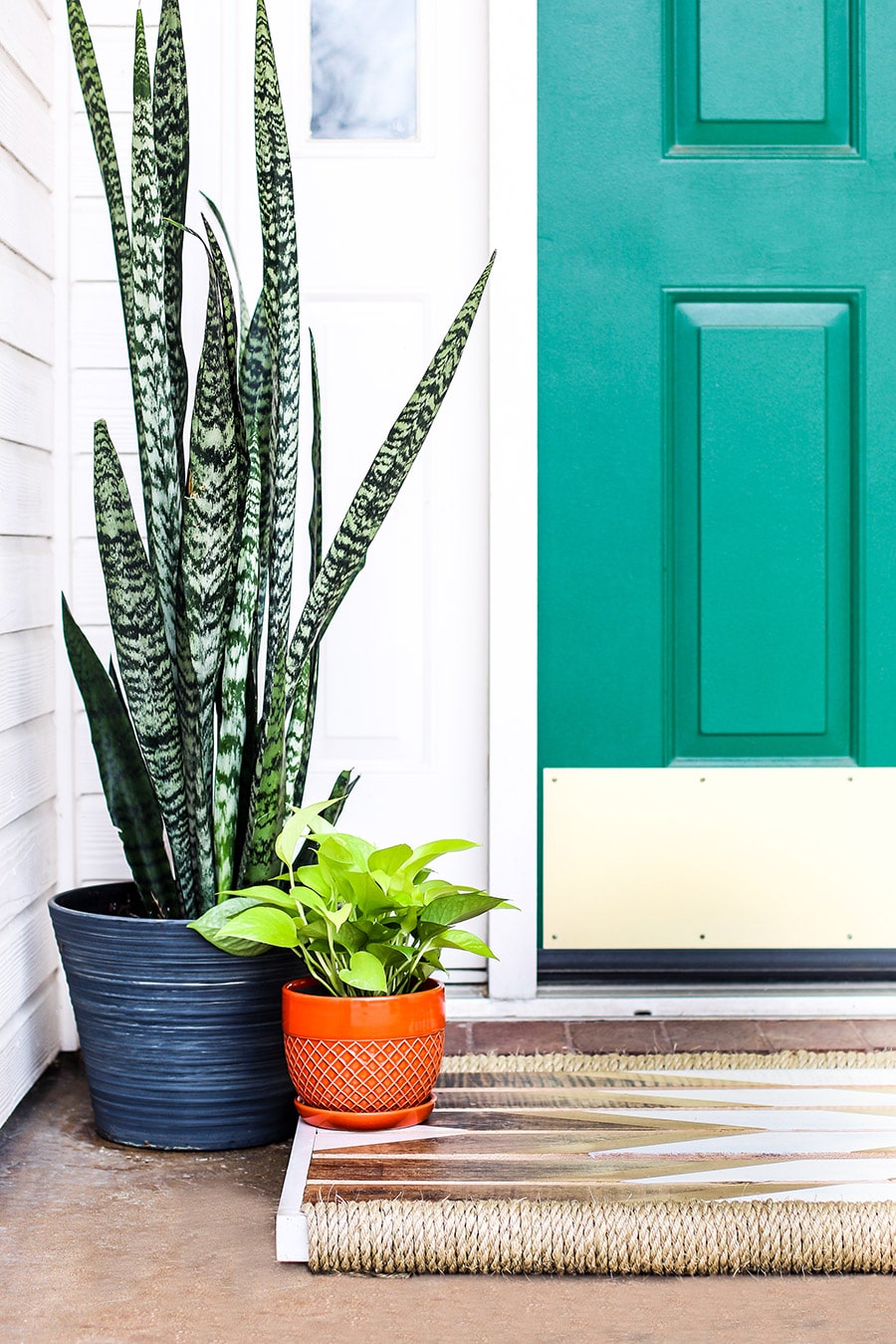 I shared the tutorial on my DIY tribal wooden doormat earlier this week. I also picked up these plants and planters from The Home Depot. I do NOT have a green thumb, so we'll see how long these babies will stay alive.
As soon as you enter the front door, the dining room is to your right. We hardly ever use this room and if we were staying here longer, I would consider changing the function of this room.
Playroom? Maybe…
Office? I like it…
Man cave? NO.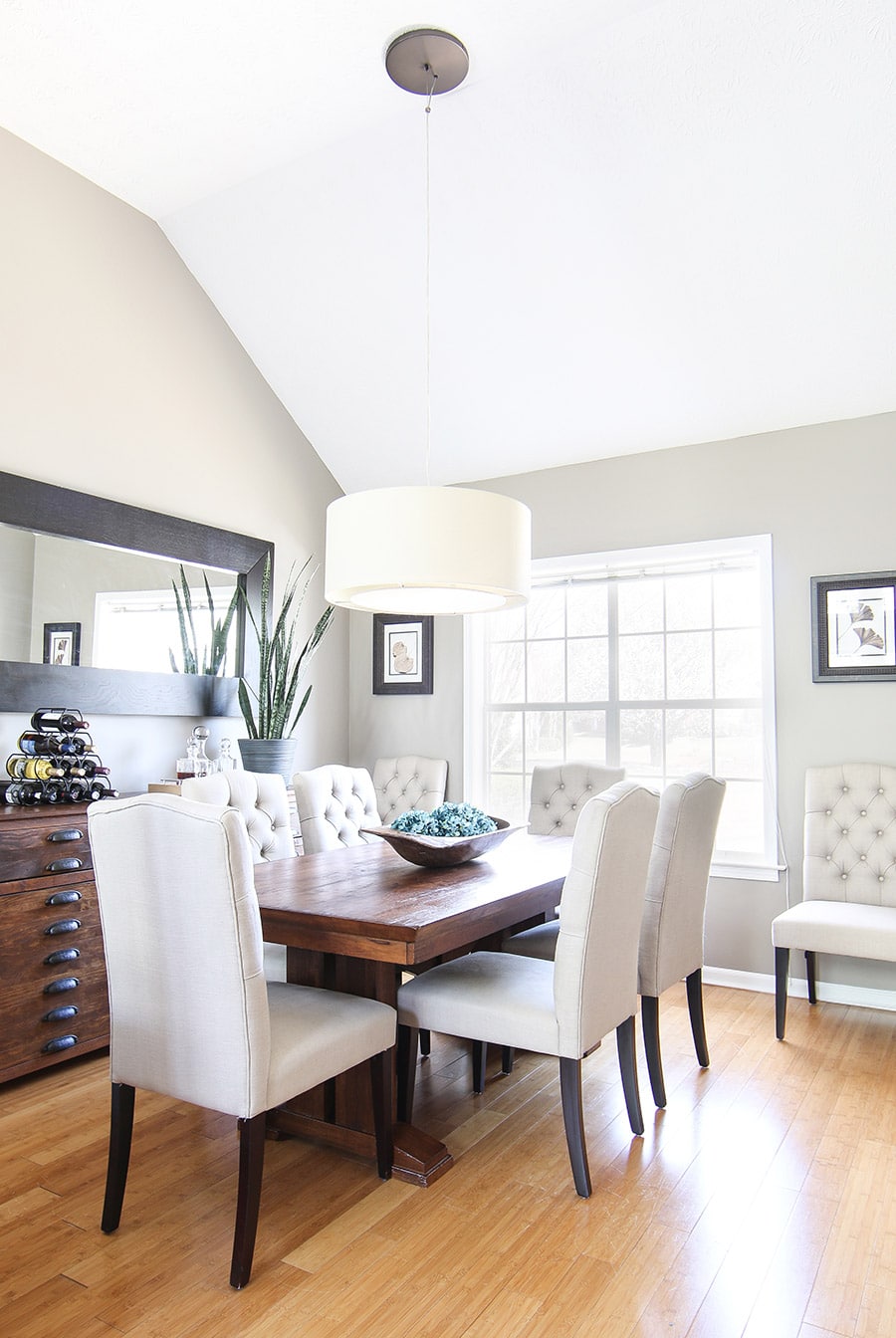 Okay. So this is supposed to be a Spring home tour, right? And my house is supposed to be decorated for Spring, right? Well, if by "decorated for Spring" you mean I just took down my Christmas wreaths, then I totally decorated for Spring.
You think I'm kidding.
SHOP OUR DINING ROOM

We spend most of our time hanging out in our breakfast nook so that's where I put our Family Command Center. We eat all of our meals here as well as tackle homework assignments and the occasional craft project. As it turns out, no matter how large I make our calendar, my husband never seems to know when my parents are coming to visit.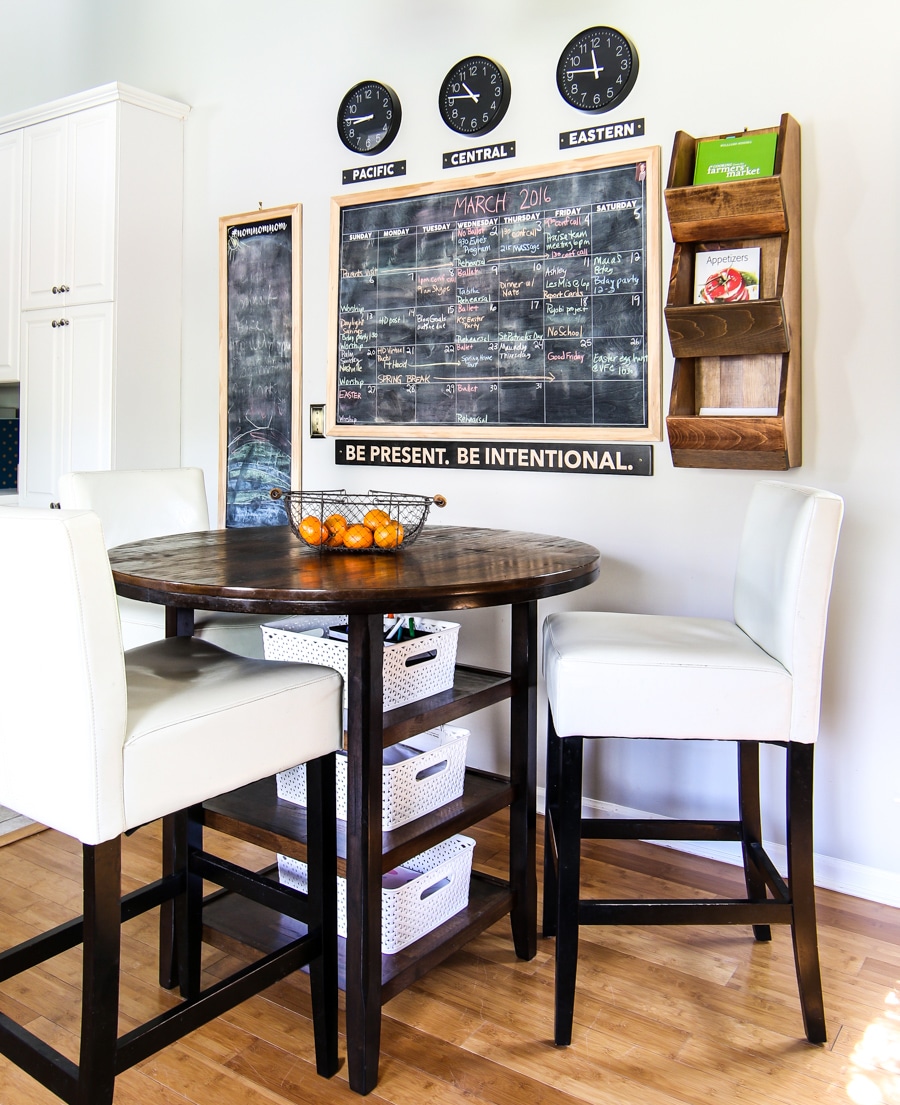 SHOP OUR BREAKFAST NOOK

Wall Paint Color: Sherwin Williams Repose Gray
Let's take a peek into my 5-year-old daughter's room. I just love this space. Can you believe her bed is a DIY project? I drew up the plans in a twin-, full-, queen-, and king-size so you can build your own, if you're up for a little building challenge. It wasn't difficult to build, just tedious. It cost me less than $200 in materials and I love how it turned out. This is the second bed I've built my little lady. The first one was her Restoration Hardware-inspired toddler bed. Seems like I built that sweet bed just yesterday. Time flies by way too fast.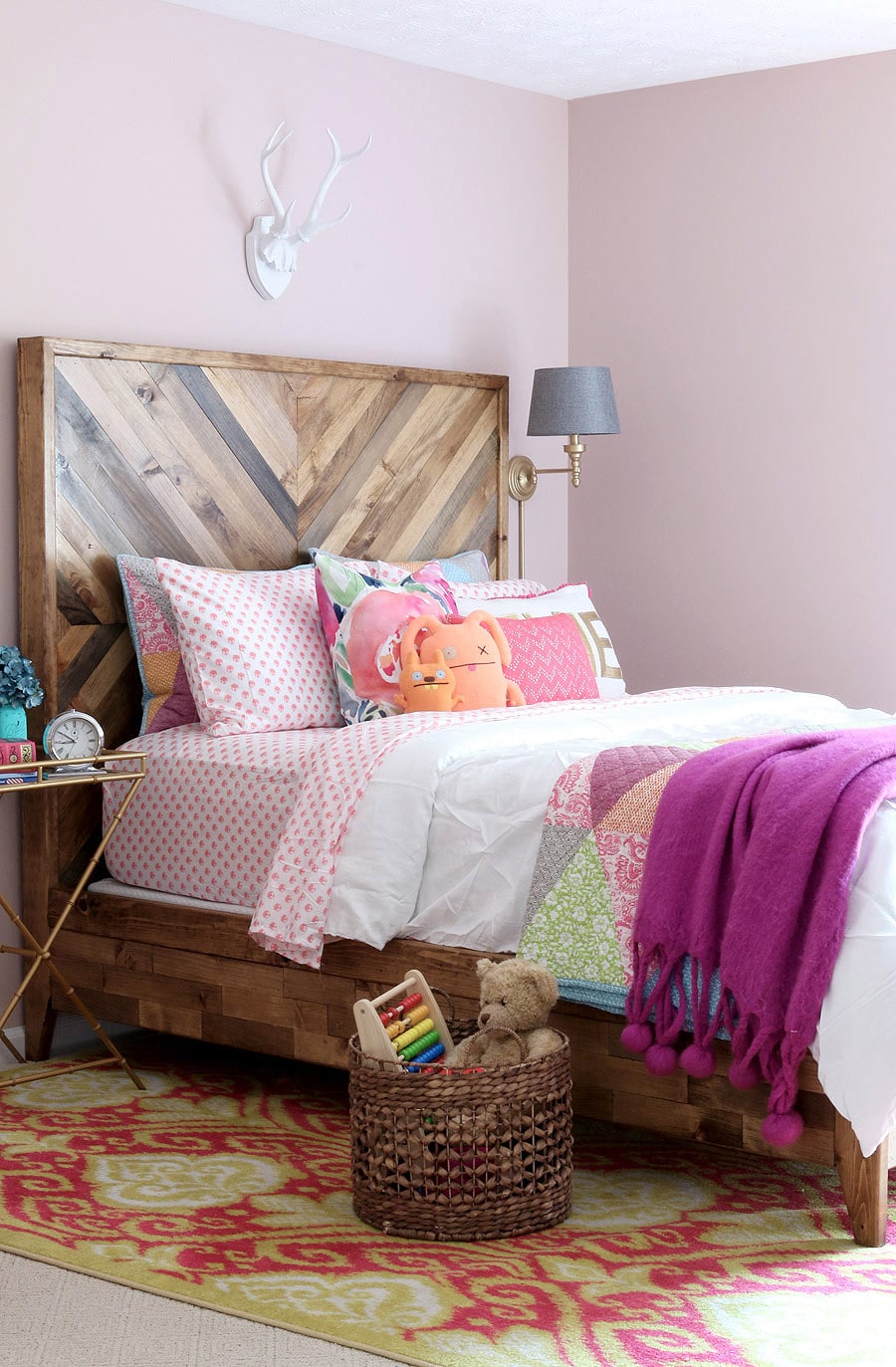 SHOP MY DAUGHTER'S ROOM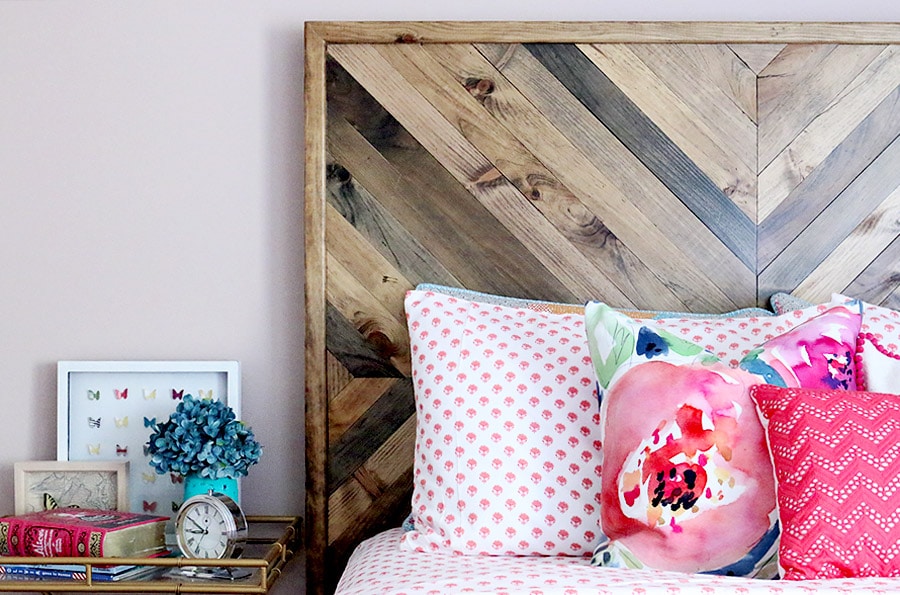 Next up is my 3-year-old son's room. His bed is also a DIY project. The tutorial for his DIY cabin bed is here. I teamed up with my good friend Ana White on this project. I would have loved to have a cabin bed growing up – it makes naptime so magical!
My son's nightstand is also a DIY project – here are the building plans.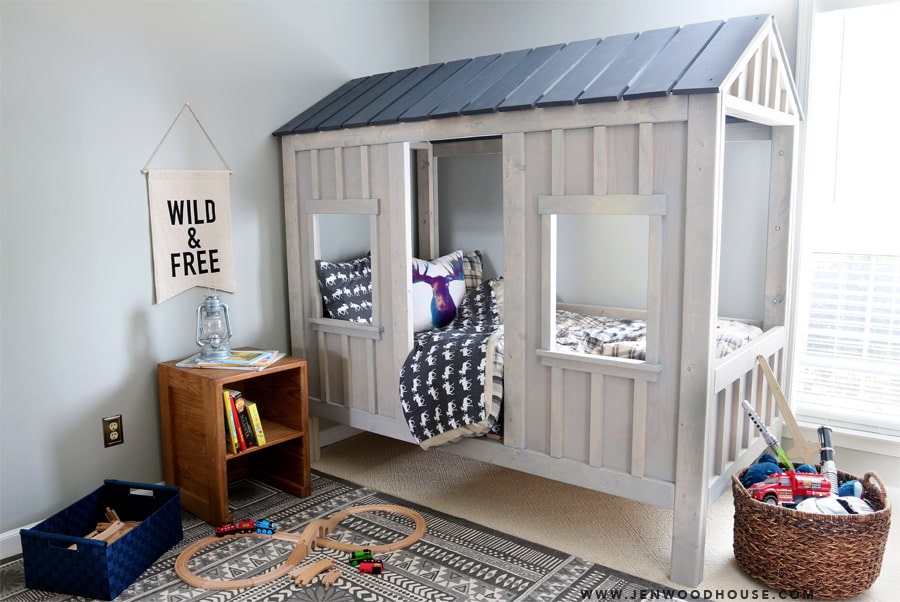 SHOP MY SON'S ROOM

Wall Paint Color: Sherwin Williams Mindful Gray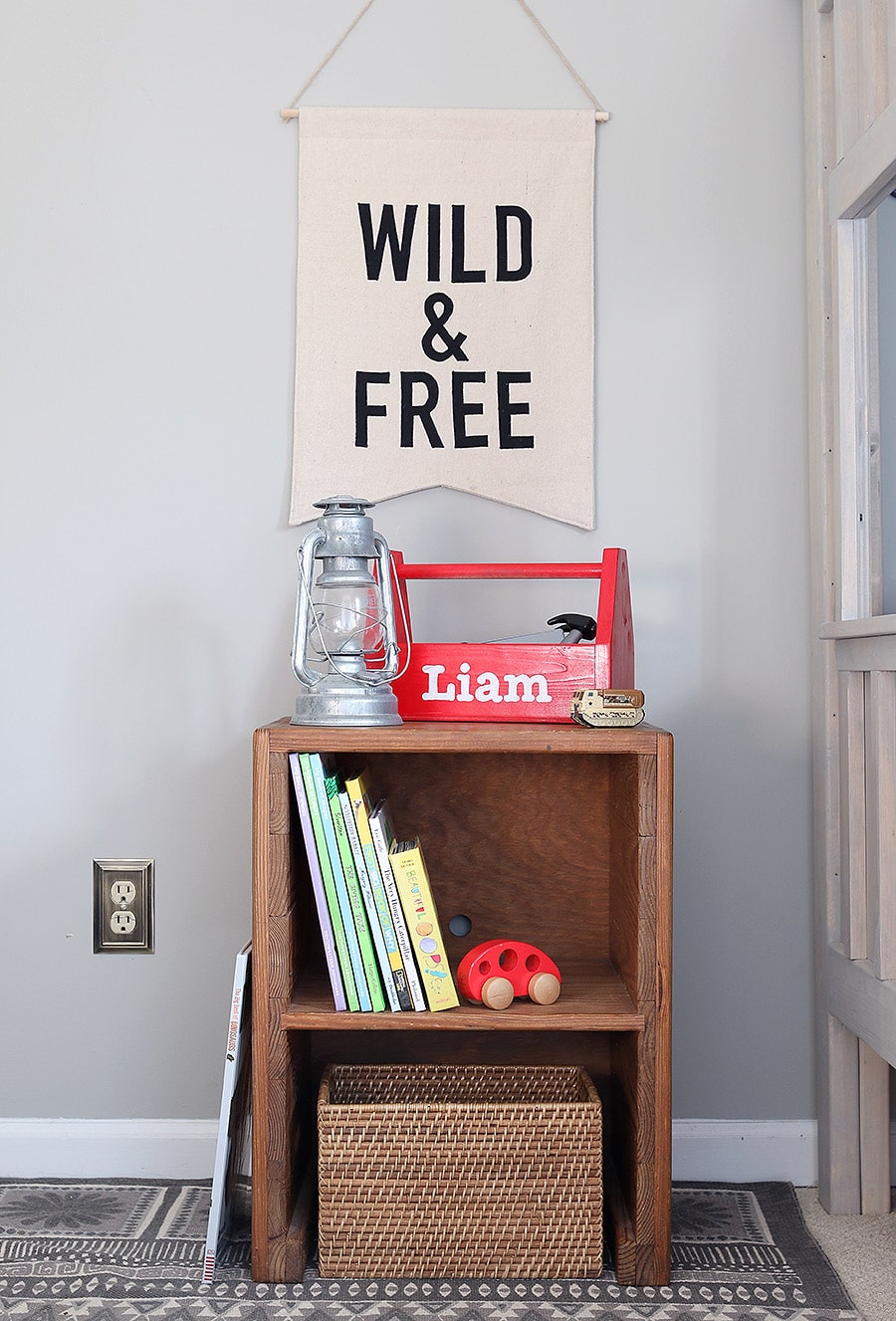 And finally, welcome to our master bedroom. It's especially easy to decorate for the different seasons in here – just change out the bedding: a few throw pillows here, a coverlet there and you've got yourself a whole new look. I love those pretty watercolor floral pillows. They just scream Springtime to me.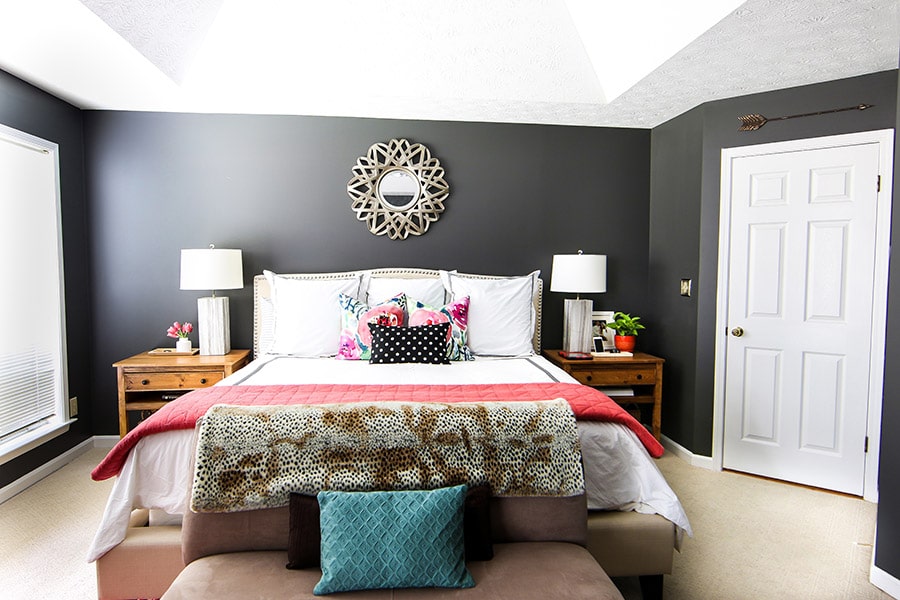 SHOP MY MASTER BEDROOM

Armless Sofa – no longer available, similar
Wall Paint Color: Benjamin Moore Iron Mountain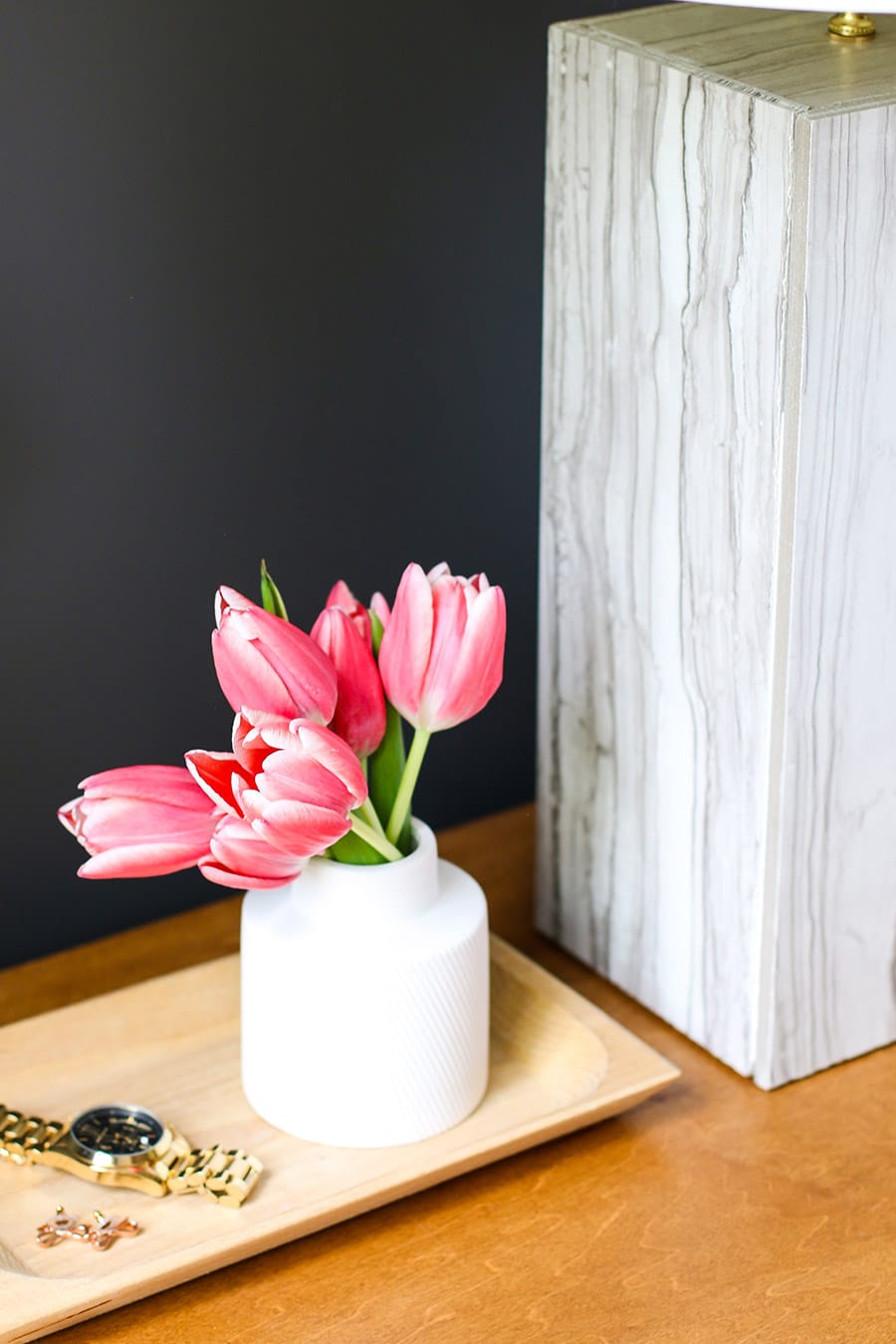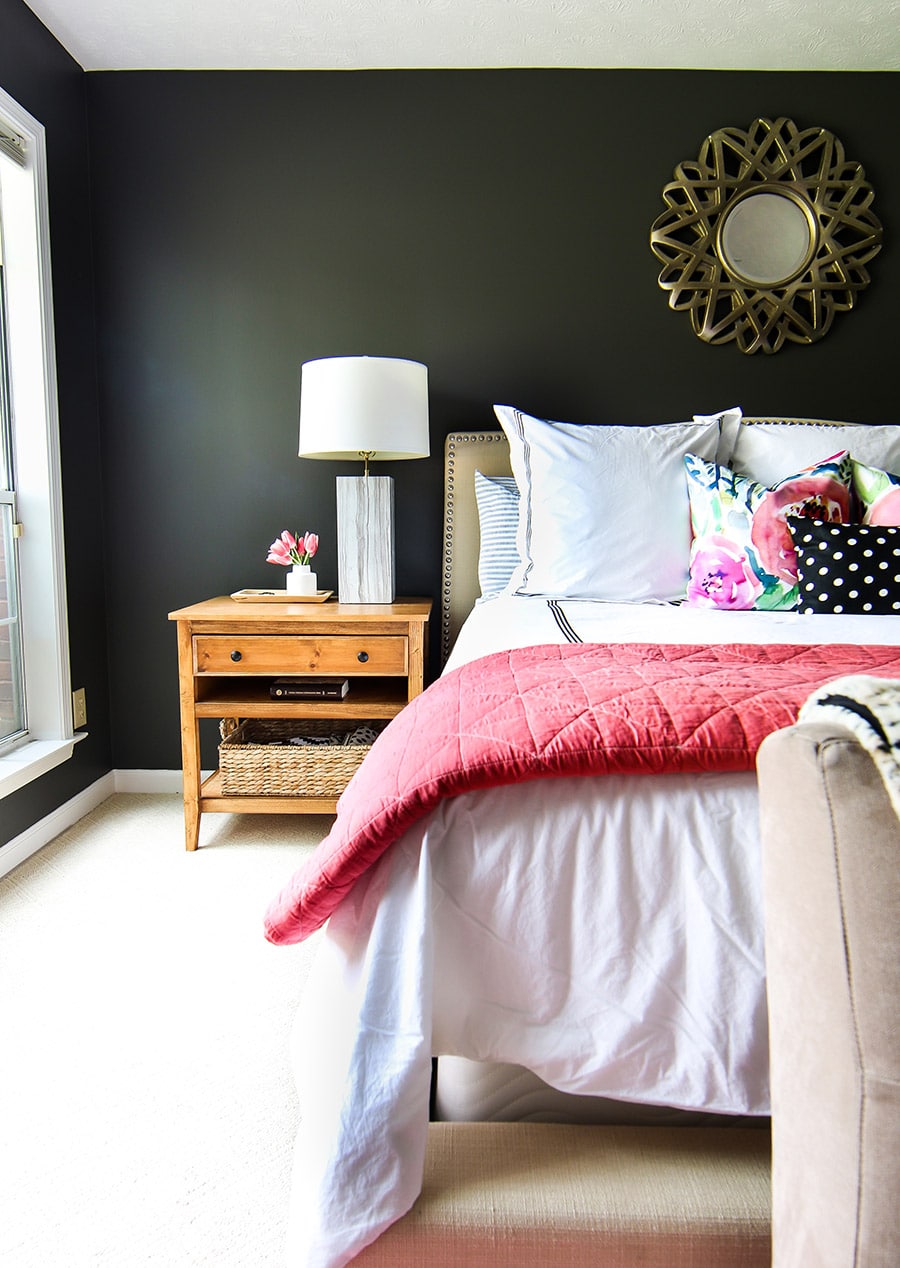 On the other side of our bedroom, I cleared out a space to put my DIY desk. And because I don't like seeing that bulky printer, I designed my desk so that I could hide it away.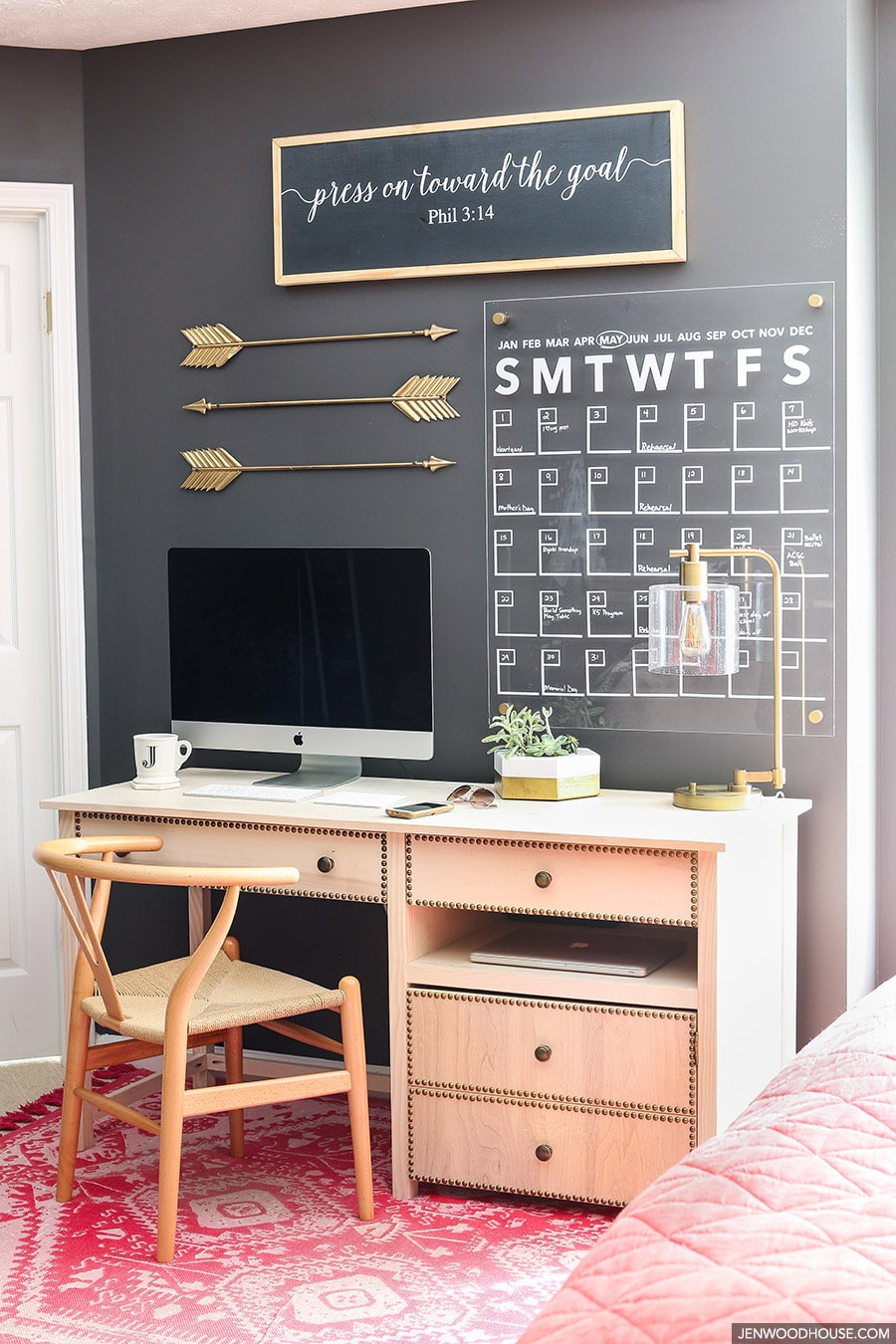 I also added this shallow shelf with a cutout for the power strip so I can charge my electronic devices easily.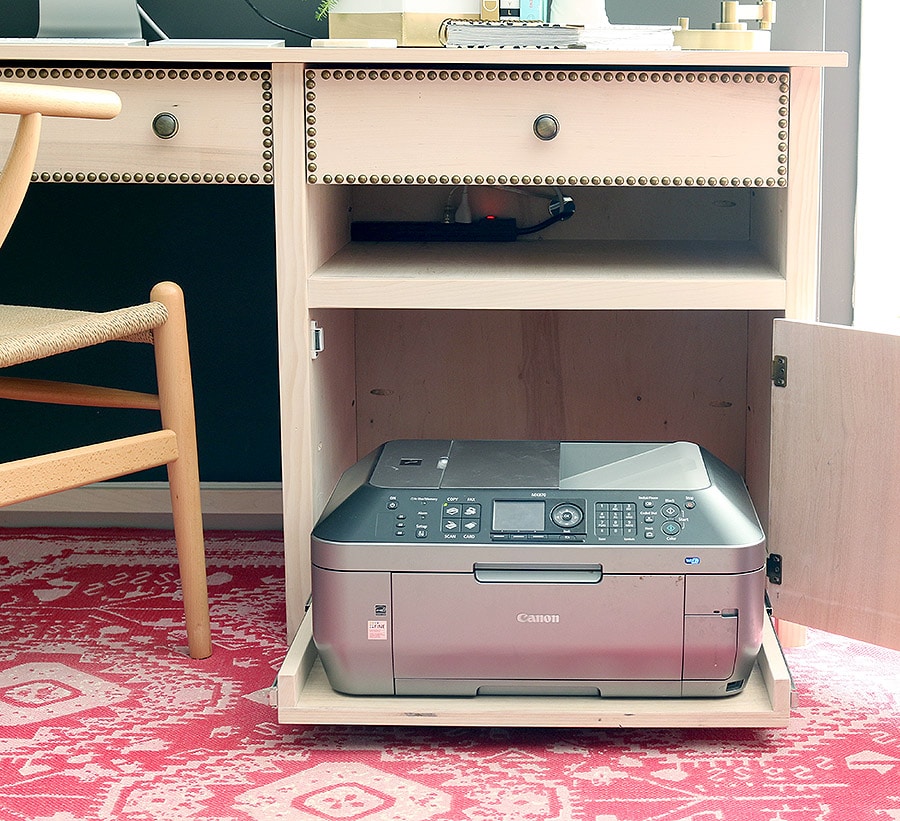 SHOP MY WORKSPACE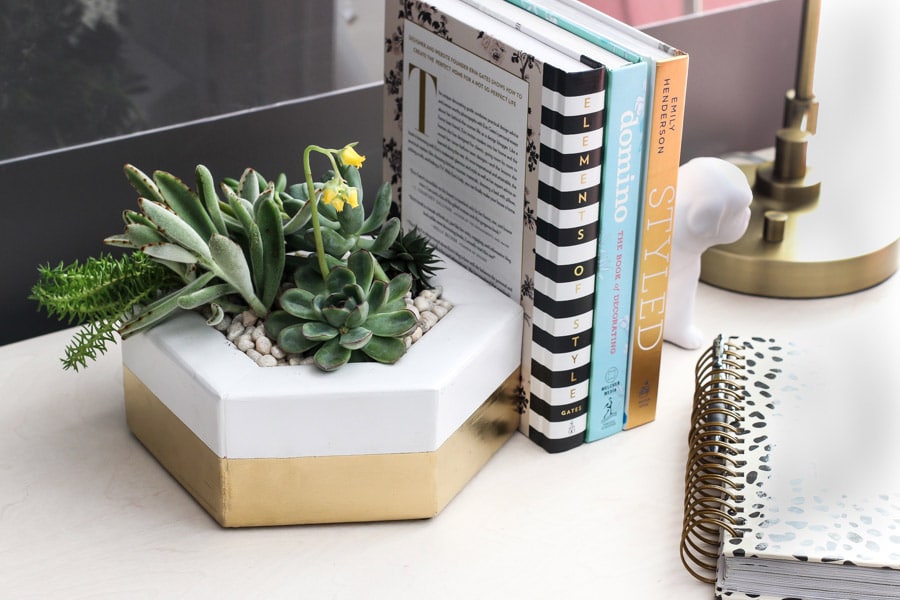 Thanks so much for stopping by! I hope you enjoyed this little peek into our home.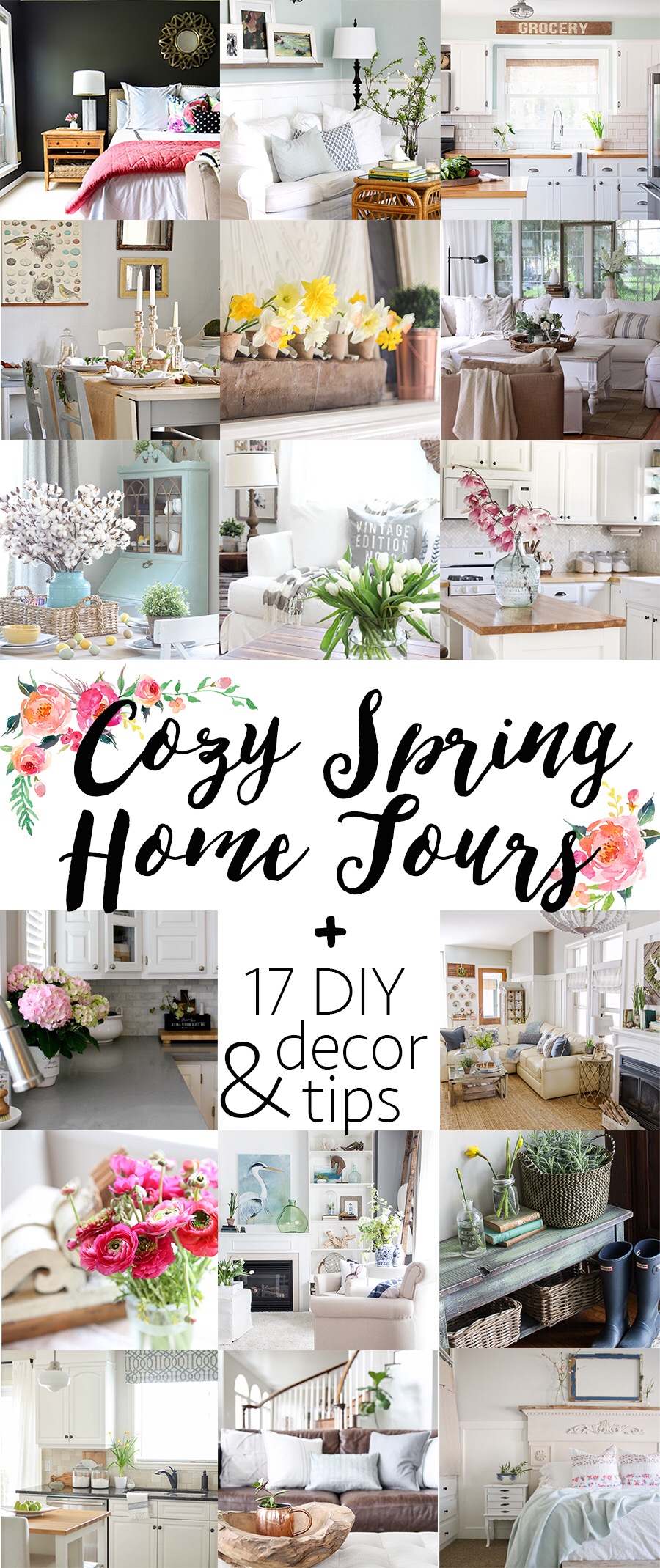 Be sure to check out the rest of the Spring 2016 Home Tours below:
Emily, The Wicker House / Ashley, Cherished Bliss / Beth, Home Stories A to Z
Jennifer, Town and Country Living / Beth, Unskinny Boppy / Annie, Zevy Joy
Allison, The Golden Sycamore / Bre, Rooms FOR Rent / Rachel, Shades of Blue Interiors
Jennifer, Clean and Scentsible / Kristen, Ella Claire Blog / Lucy, Craftberry Bush /
Danielle, Finding Silver Pennies / Alicia, A Burst of Beautiful / Rachel, Maison de Pax / Cami, TIDBITS