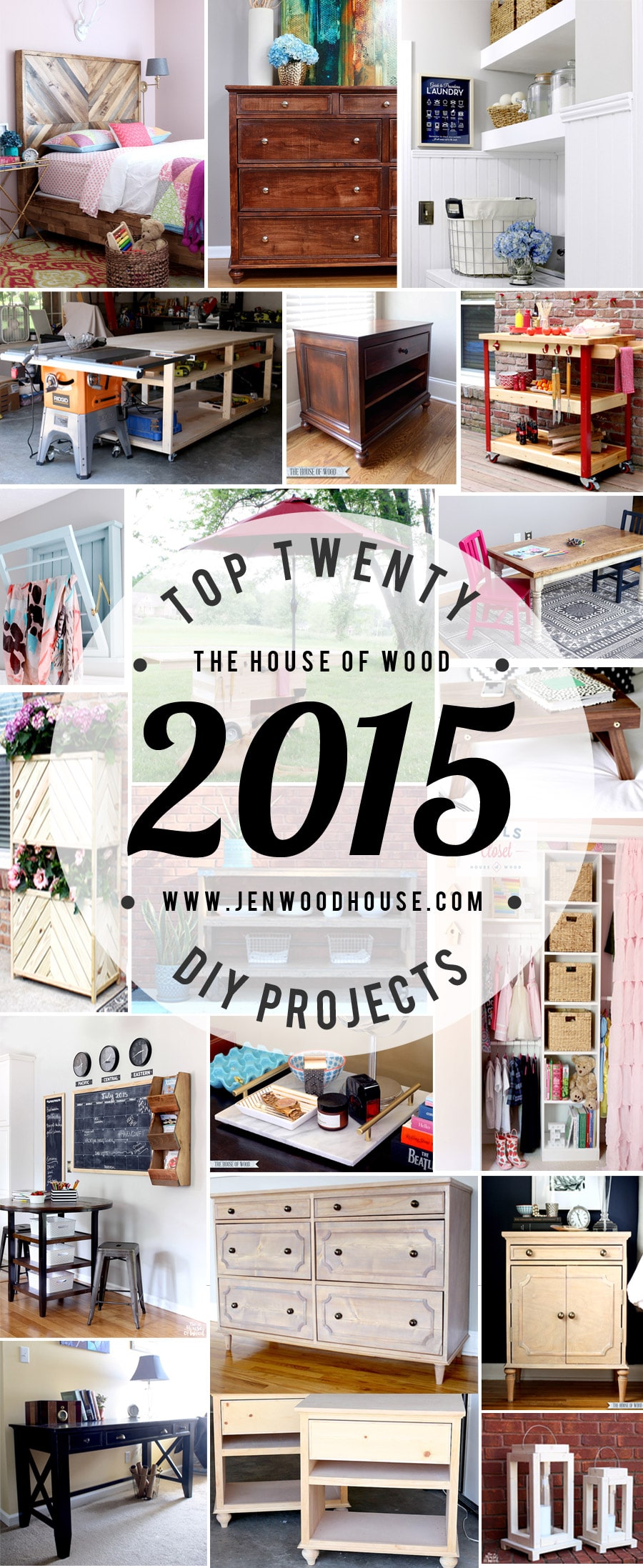 Can you believe it's the final day of 2015?! Wow, what a spectacular year it's been! Looking back on such a fun and productive year just makes me super excited about what 2016 has in store.
Here are my Top 20 DIY Projects for 2015 (in no particular order):
1. West Elm-Inspired Chevron Bed
I built this queen-sized bed for my daughter, as her "big girl bed." It was easy to build, but super tedious. I did about 10 hours of squats going back and forth from the saw to the garage floor, cutting and attaching all those chevron slats – my glutes were on fire for the next three days. Who needs a gym when you can build furniture? The popularity of this bed took me by surprise – not only did I get countless requests for plans in other mattress sizes, but I was thrilled to see many of you built this bed for your own homes! I just love that! One of my favorite projects, by far.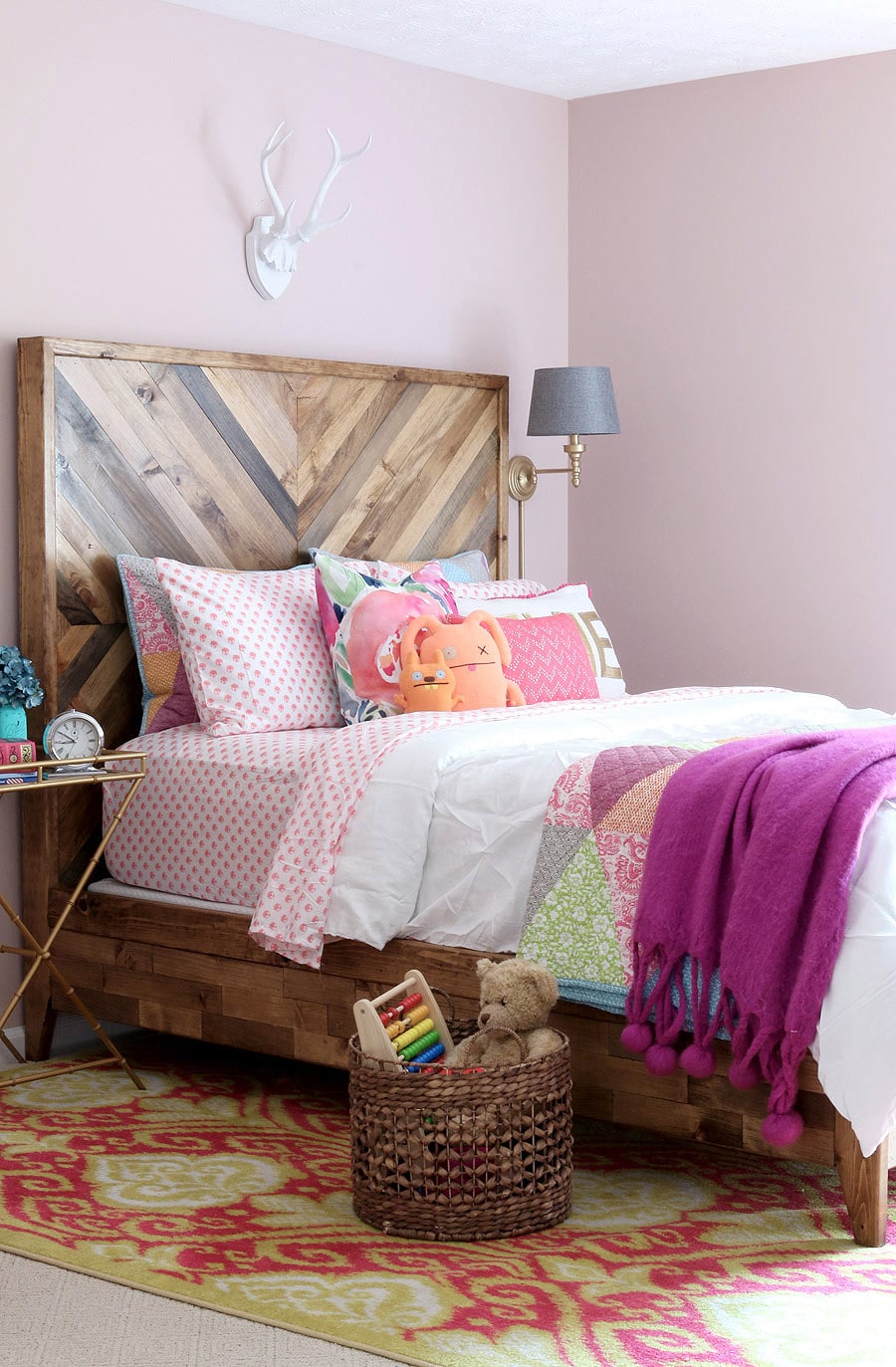 2. DIY 9-Drawer Dresser
This build was probably my most challenging one to date. Building a drawer can be tricky and building NINE of them is just downright masochistic. I split this tutorial up into four separate posts because there was just so much information to impart. I learned a great deal about building furniture with this dresser and I love the way it turned out in the end, even if it did cost me some blood, sweat, and tears along the way.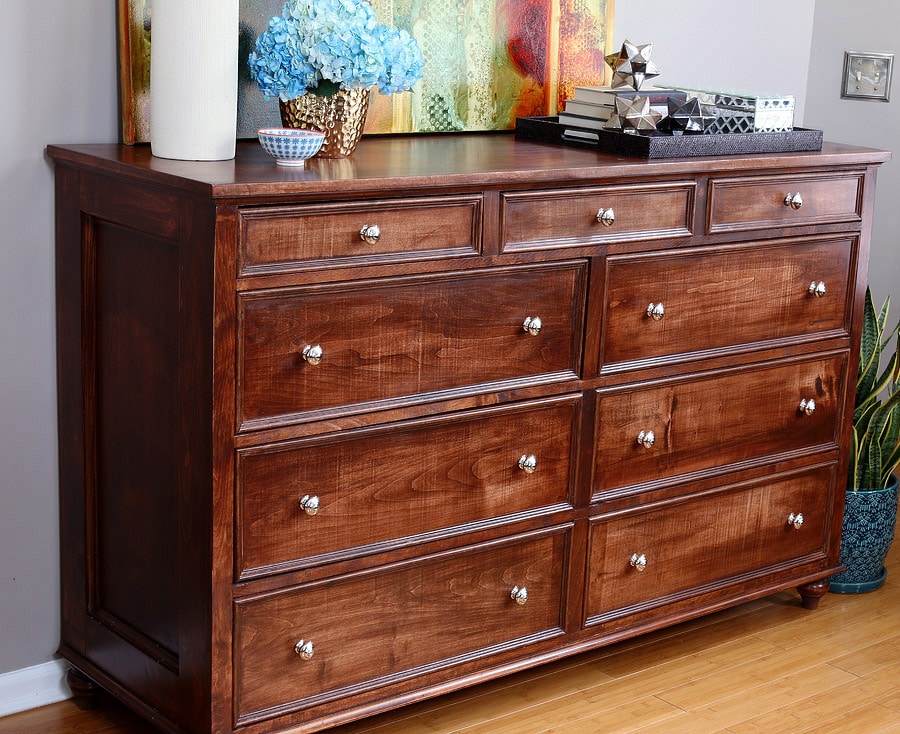 3. Massive 4×8 Workbench
I use this workbench everyday, so this was definitely my most important build. I designed it to fit an entire sheet of plywood, and built it so that it also serves as an out-feed table for my table saw. The shallow shelf helps keep my workspace clutter-free.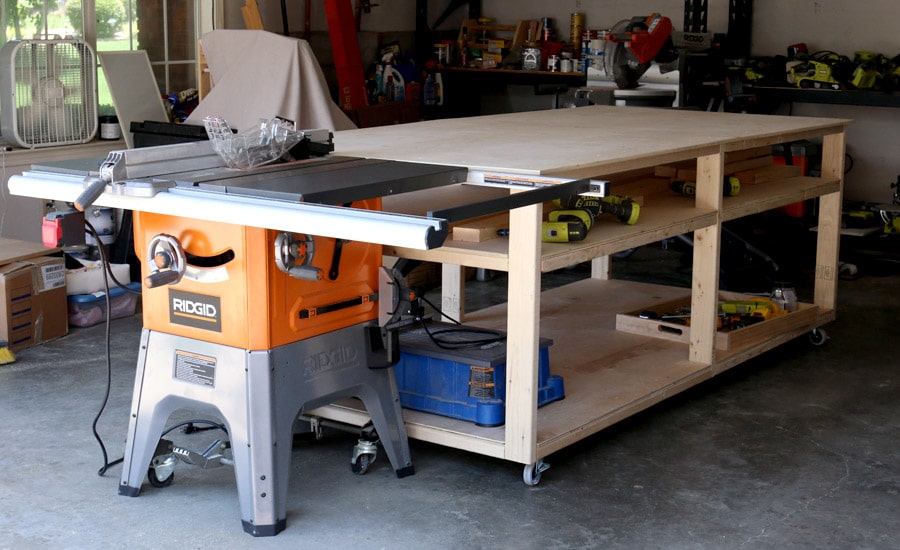 4. Laundry Room Makeover
By installing bead board on the walls and replacing the existing wire shelving with custom, DIY floating shelves, my laundry room got a beautiful new makeover on a dime.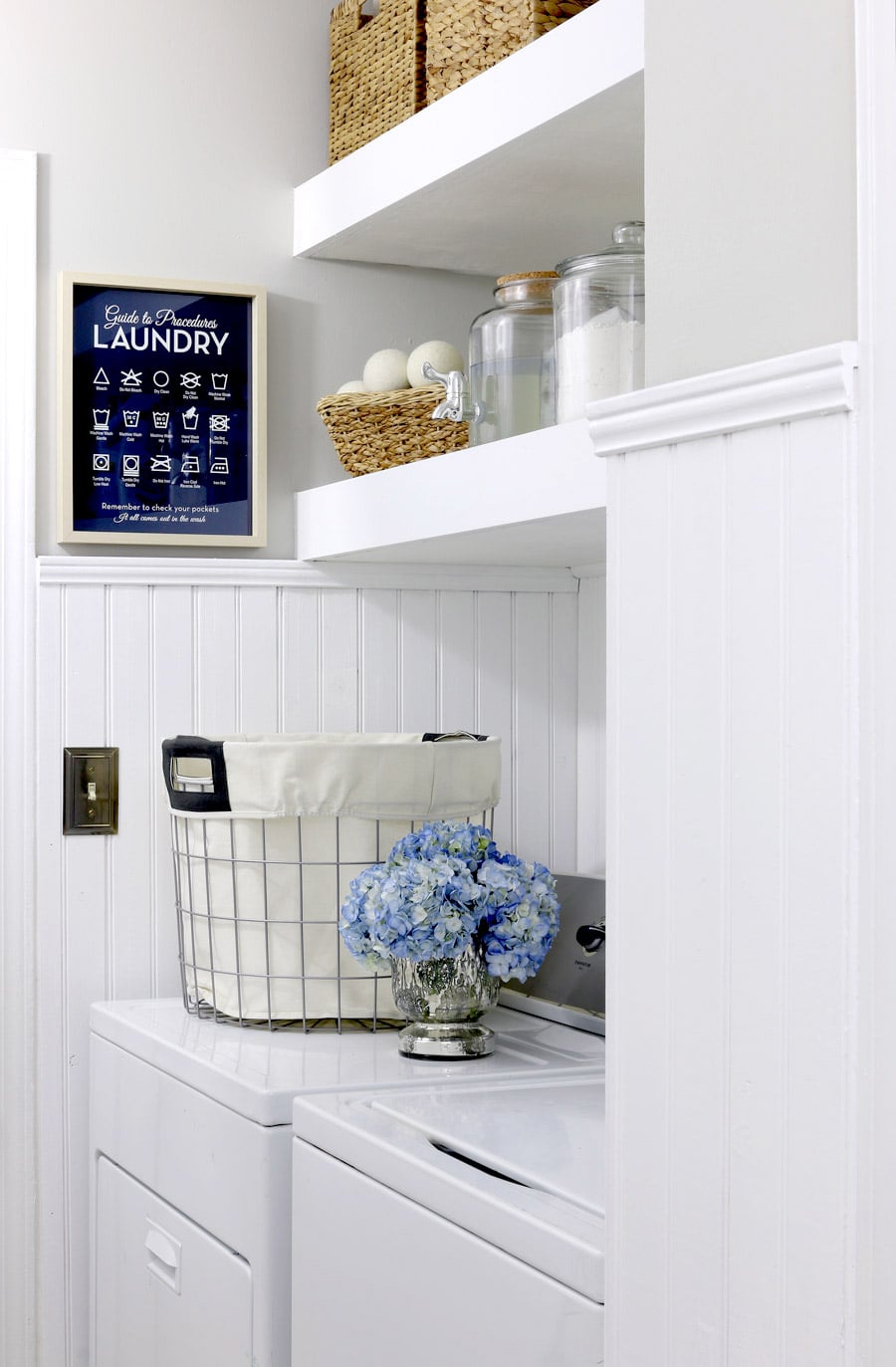 5. DIY Printer Table
When I discovered my dad was using a cardboard box as his printer table, I figured I'd step in and build him a piece of furniture to match his heirloom-quality desk. I teamed up with Ana White for the plans to build it and I even learned quite a bit about finishing it with glaze and wood toner. I wrote up the extensive finishing tutorial here.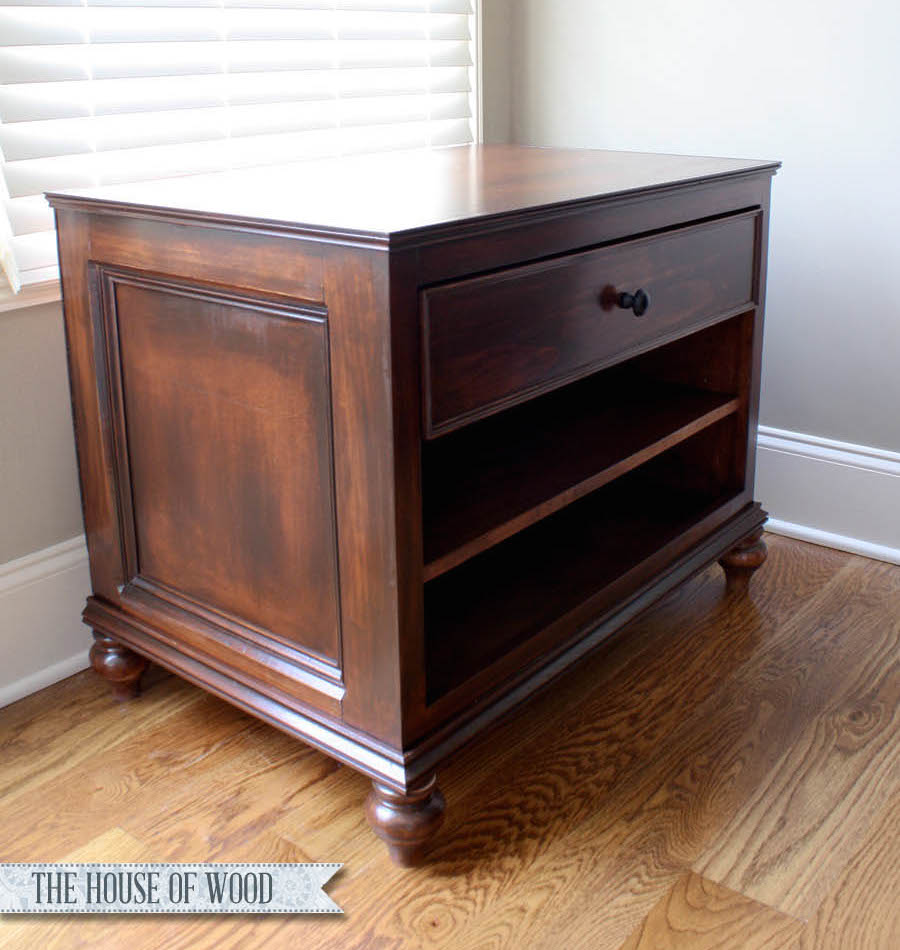 6. Ballard Designs-Inspired Nightstand
I built a pair of these nightstands for my friend Emily and when I couldn't find an affordable option for the pretty curved moulding, I learned how to use a scroll saw and cut my own curved moulding. Once again, Ana White drew up the plans and I built it.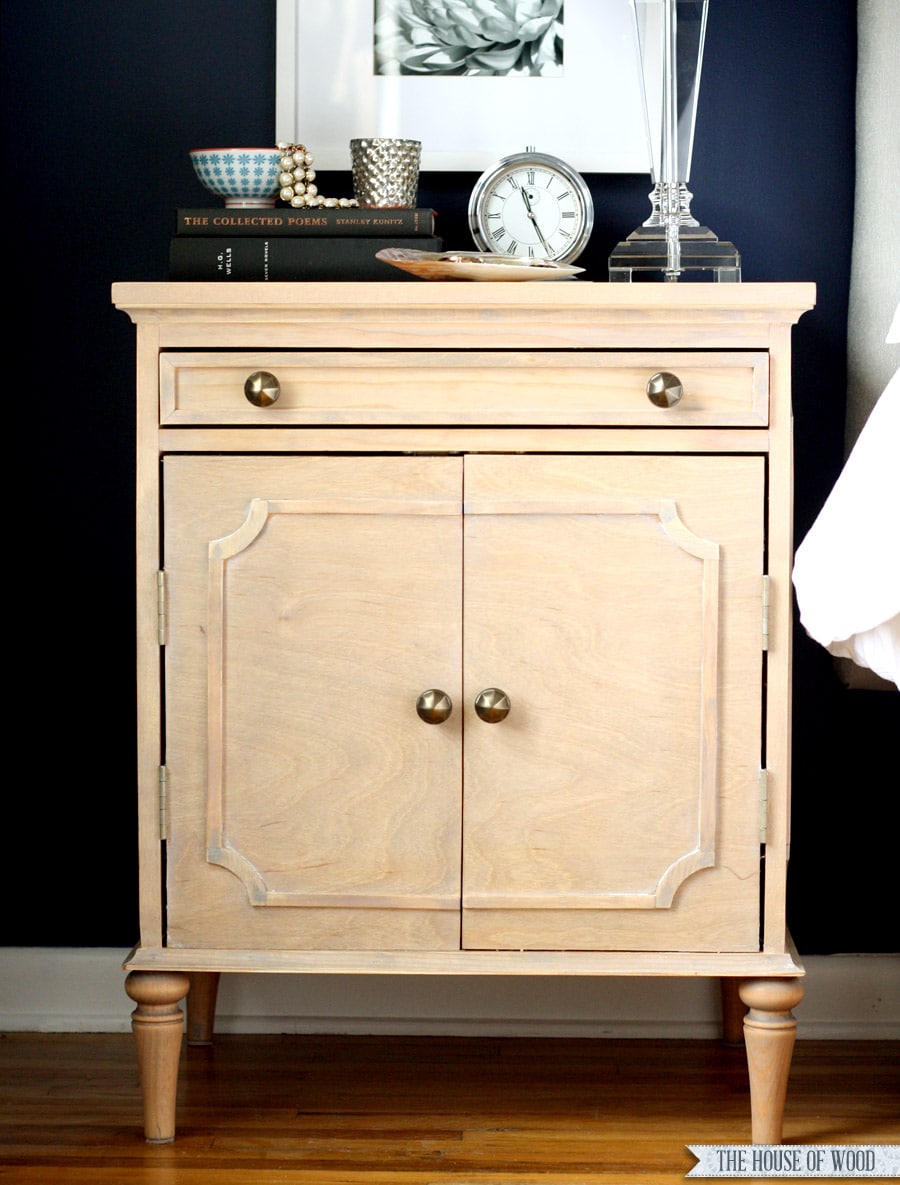 7. Ballard Designs-Inspired Dresser
The matching dresser to the nightstands above. My friend Emily loves her new dresser and nightstand set and I was super happy to build it for her.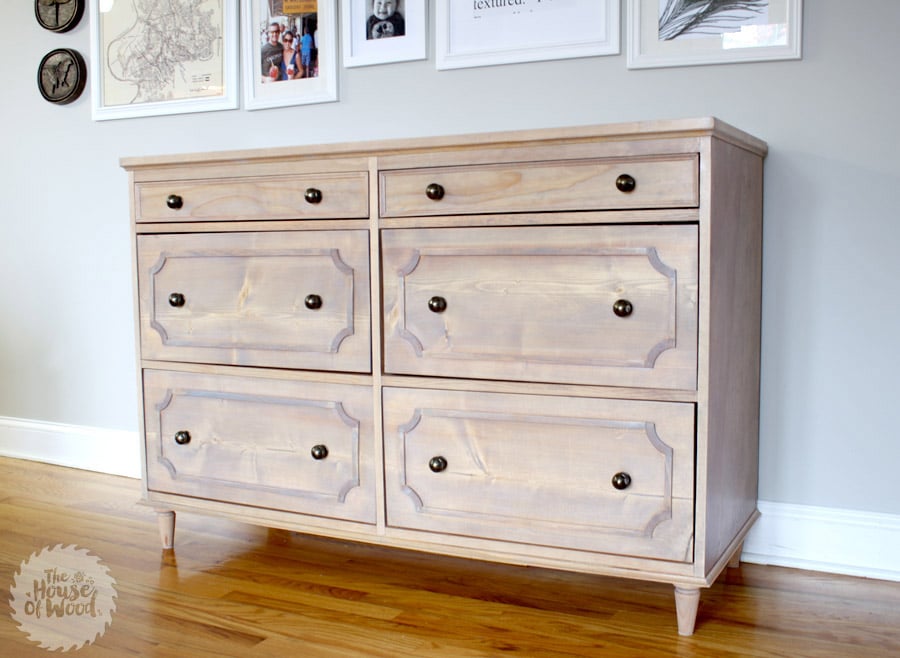 8. Rolling Grill Cart
I built this rolling grill cart for my dad, who is a USC Trojans fan. I used reclaimed butcher block for the top and spray painted the angle irons in Trojan red.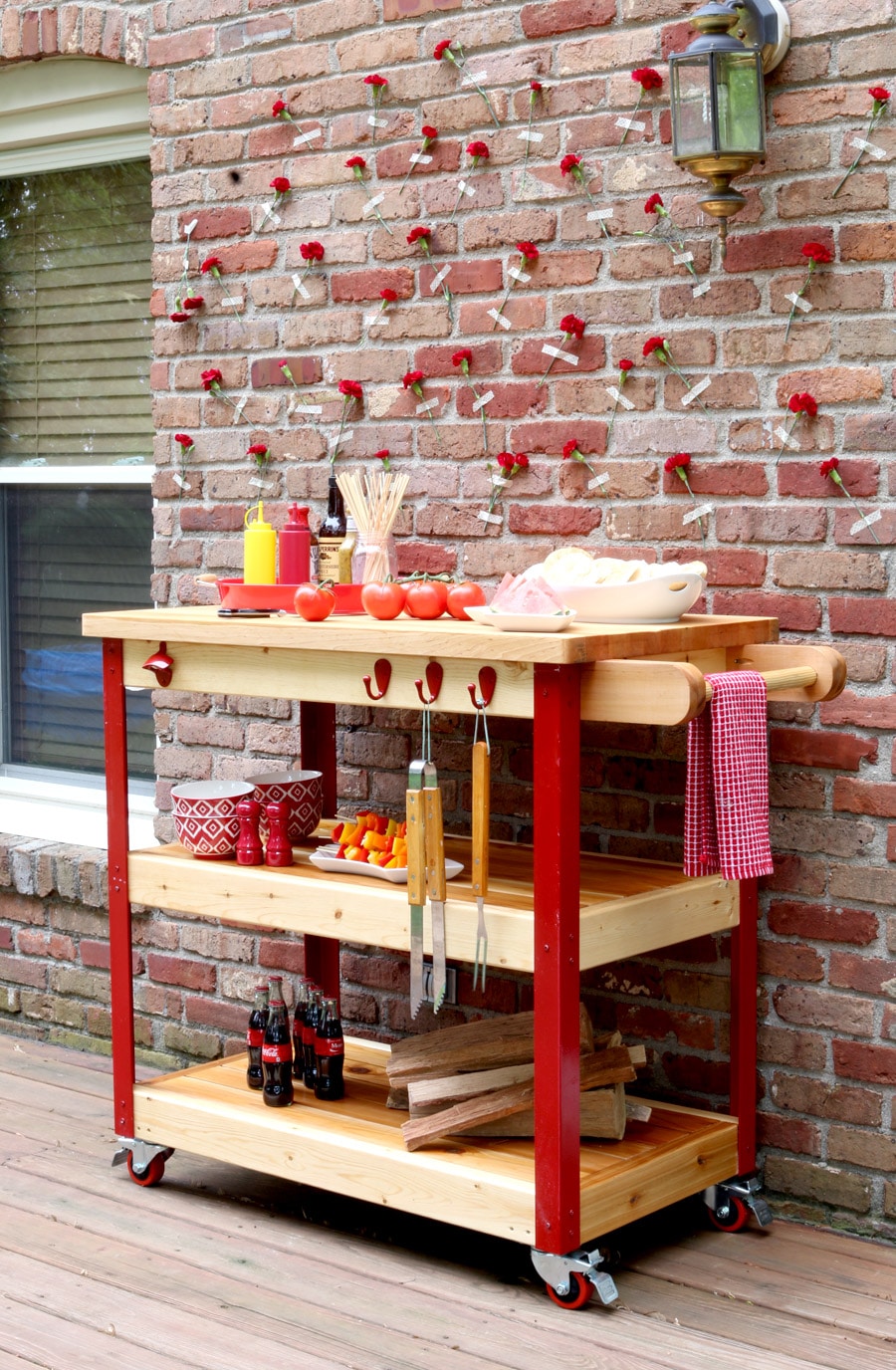 9. One Board Challenge: Folding Lap Desk
I challenged a bunch of my builder blogger friends to build something awesome out of a single 1×8 8-foot board and this folding lap desk was my contribution. Little did I know that the One Board Challenge would be so popular among readers – we opened up the challenge to everyone and RYOBI Tools awarded one grand prize winner $1,000 worth of tools! This challenge was so much fun and it was incredibly inspiring to see everyone's creative ideas and projects. Definitely one of the highlights of my year.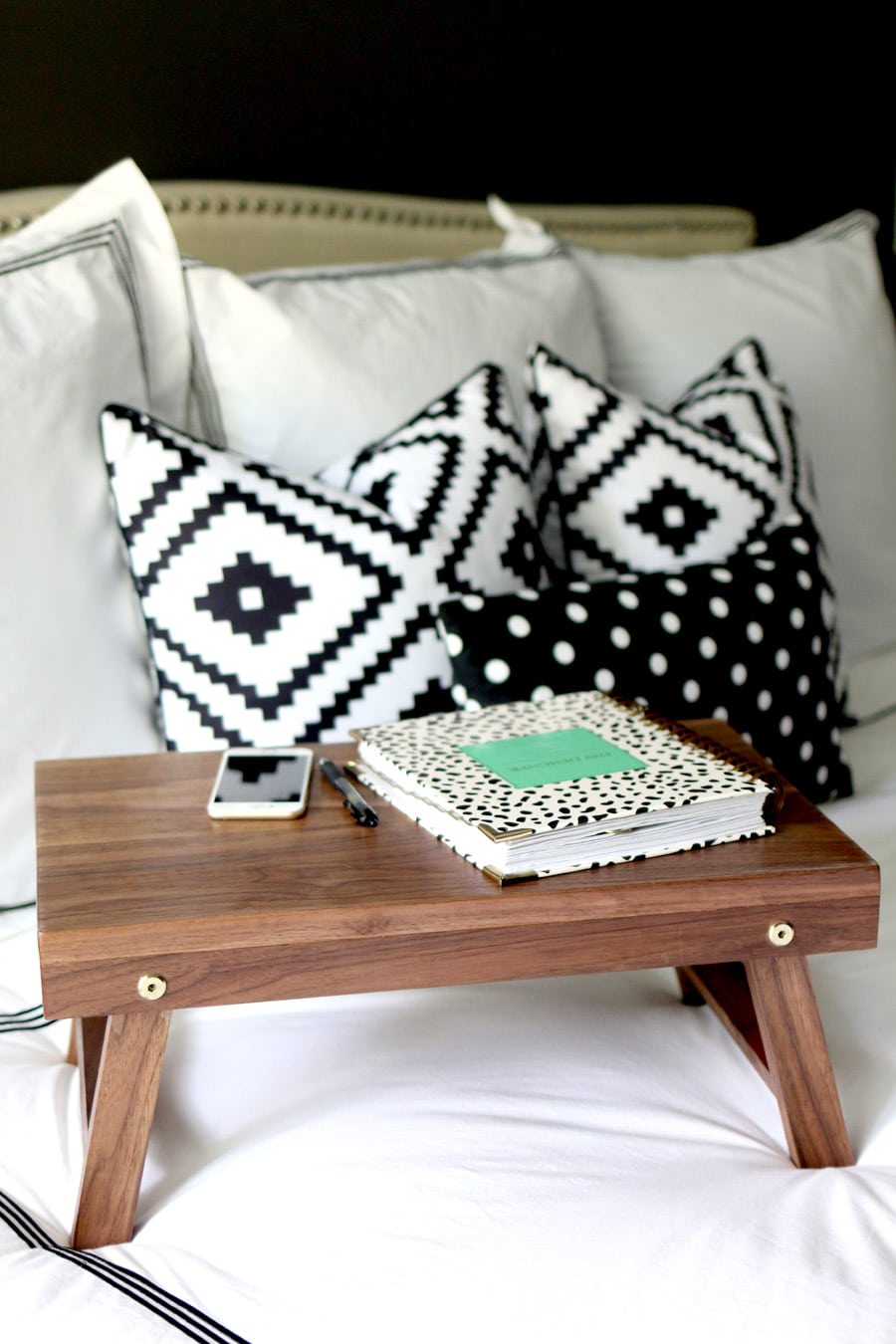 10. Outdoor Party Station
I worked with RYOBI Nation for this project and it was my first time building with cedar. I customized this party station for our neighbors and added a drawer that doubled as a serving tray and included a fold-away kiddie table on the back side.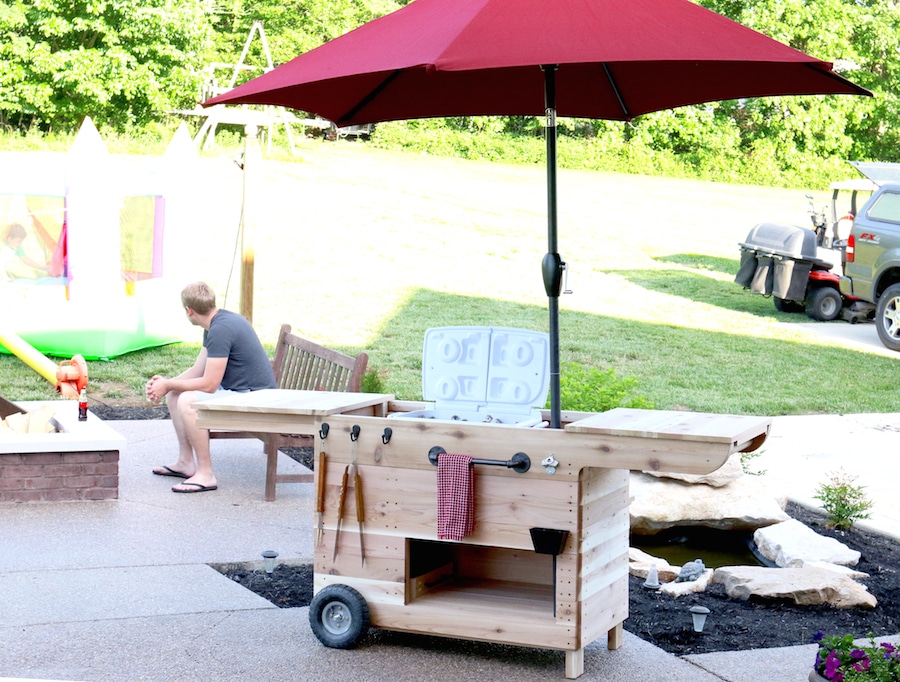 11. Kids' Farmhouse Craft Table
I love miniature versions of things and this adorable farmhouse-style kids' table is no exception. The finish hardly had time to dry before it was overtaken with crumbs, crayons, and coloring books by my little ones. There are hidden cubbies at each end and a storage bucket for art supplies in the middle.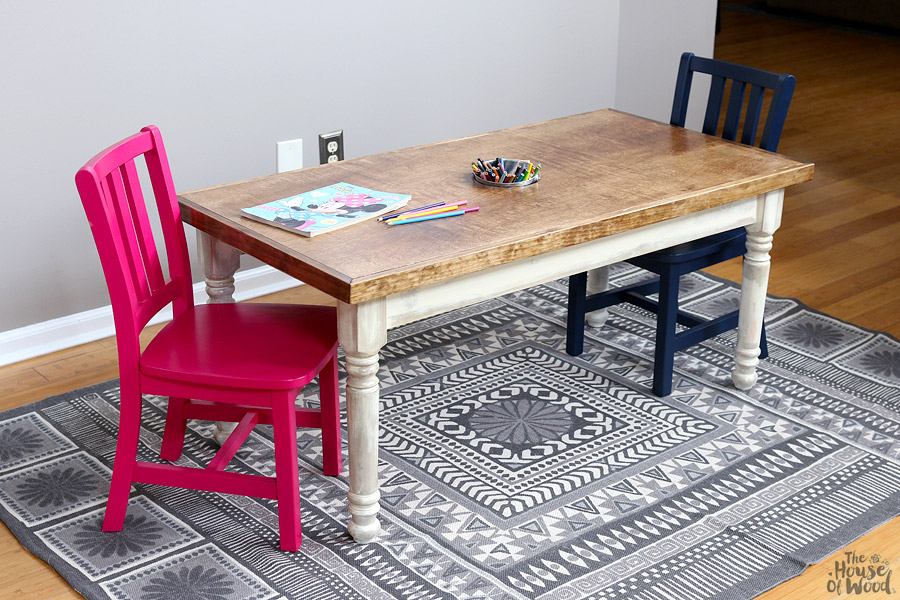 12. Scrap Wood Lanterns
I accepted Sawdust Girl's challenge to build something awesome out of scrap wood and dug through my overwhelming scrap wood pile to build these rustic lanterns. Amazing what a couple of hours and zero dollars can get you. This project was pretty popular over social media too – over 60,000 people liked, viewed, and shared it on Facebook the first day I posted it! Mind. Blown.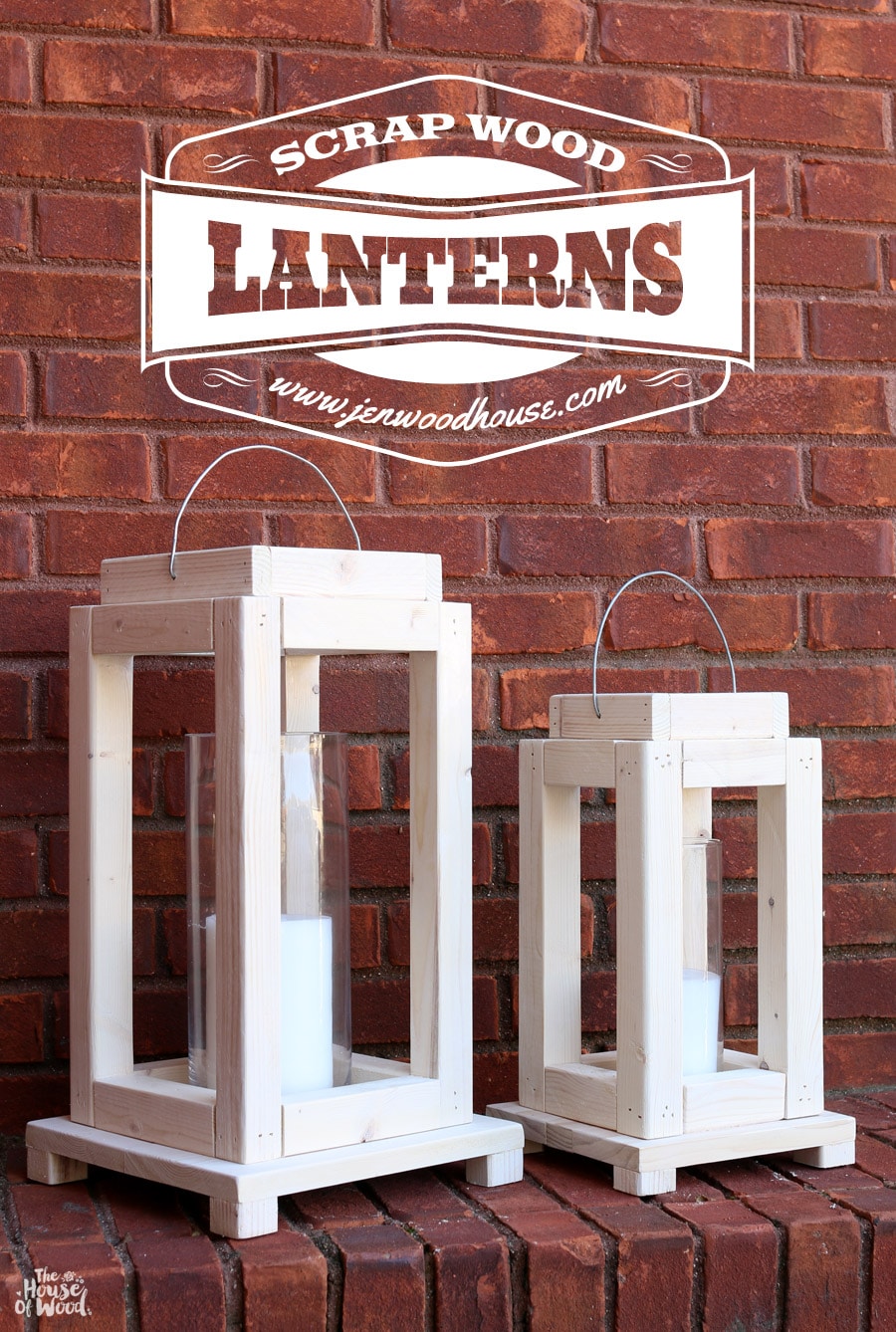 13. Restoration Hardware-Inspired Wood and Steel Console
I worked with Simpson Strong-Tie for this build and I just love the rustic, industrial vibe of this rolling console. I used various Strong-Tie connectors to build it so it's super sturdy and strong.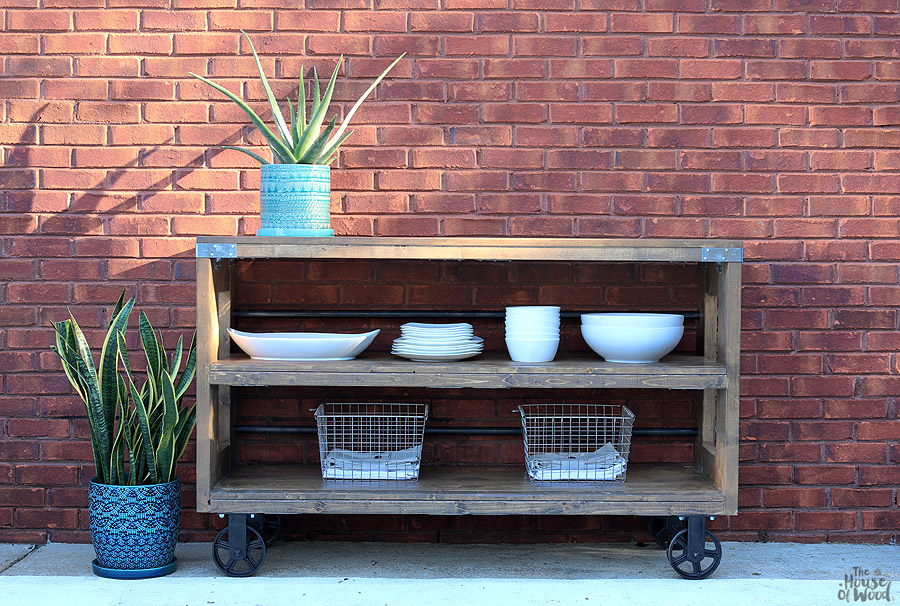 14. Girl's Closet Makeover
My daughter's closet was so disorganized and dysfunctional, we desperately needed a solution. I built her this custom closet out of a single sheet of plywood and designed it so that the clothing rods were easy for her to reach and hang up her clothes. Gotta start 'em young, right?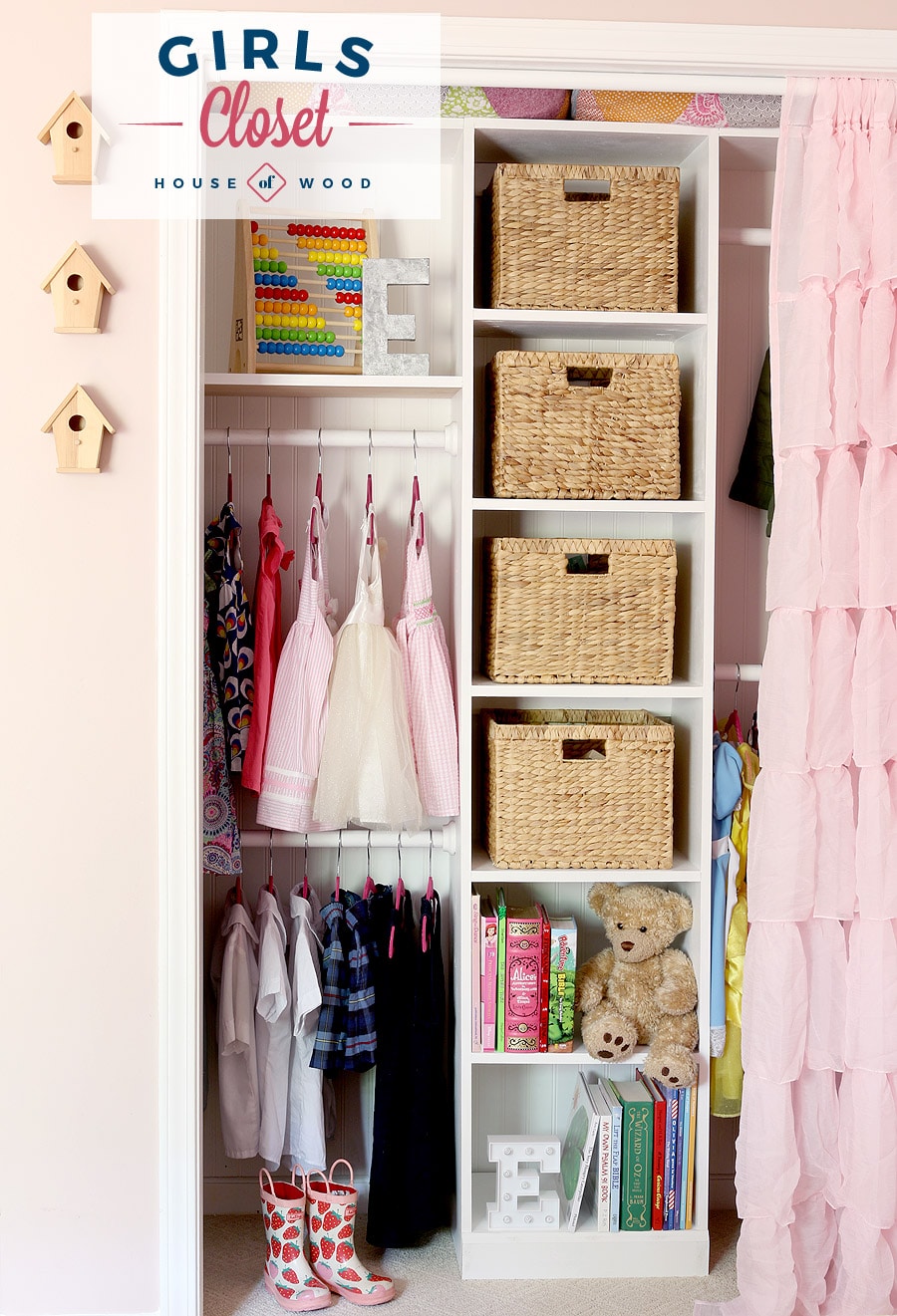 15. Vertical Planter
I worked with The Home Depot for this two-tiered vertical planter and it also marked the first DIY Workshop I hosted this year! Being a one of six bloggers chosen to be a part of The Home Depot's DIY Workshops program was such an honor and a whole lotta fun.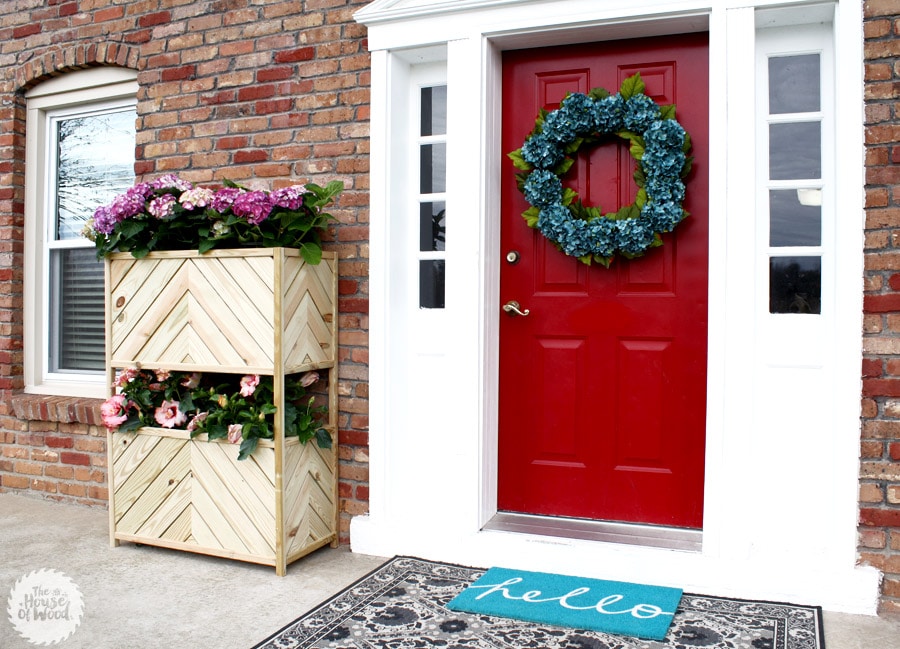 16. Family Command Center
We use this space daily and the DIY chalkboard calendar, menu board, West Elm-inspired cubby shelf, and time zone clocks help keep our family in check and on schedule.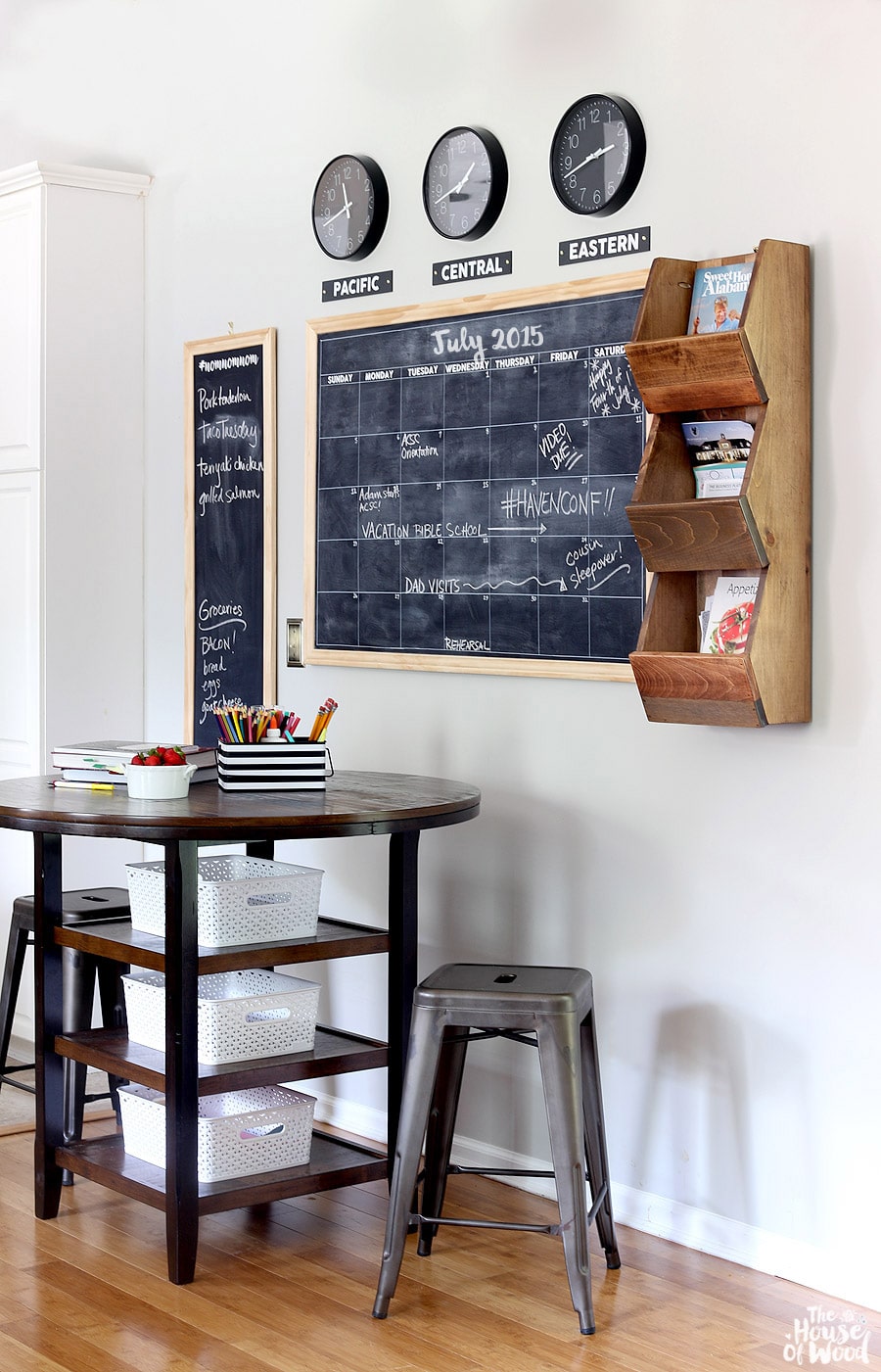 17. DIY Marble Tray
This was a super simple project that gained quite a bit of popularity once Elle Decor, House Beautiful, and Good Housekeeping featured it. A few inexpensive supplies from the hardware store made for quite a luxurious little vanity tray.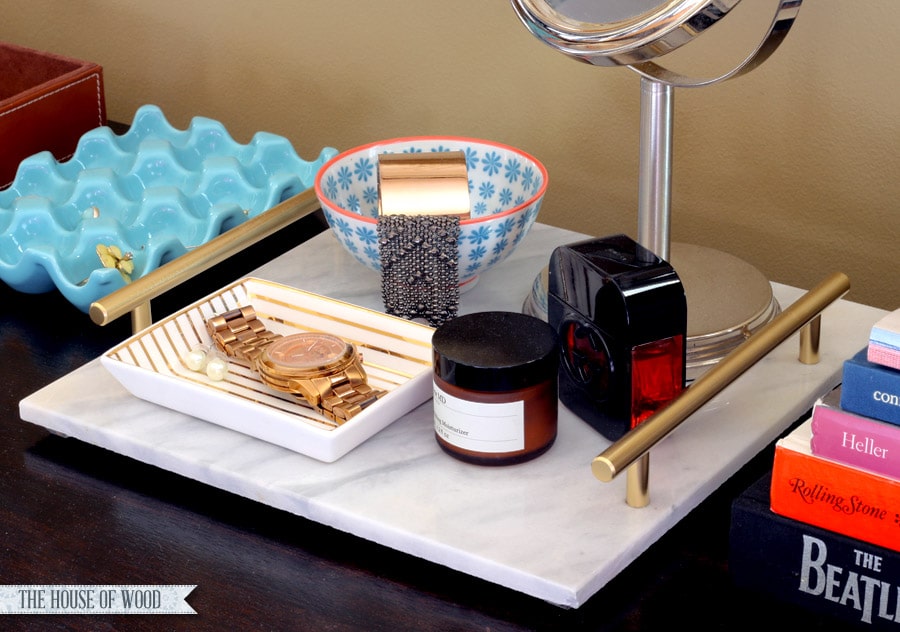 18. DIY Writing Desk
I designed and built this desk for my newlywed friends who were ingeniously using an ironing board as a desk. Necessity is the mother of invention, isn't it? We love the way it turned out and I'm happy to say my friends have relegated their ironing board to its original, intended use.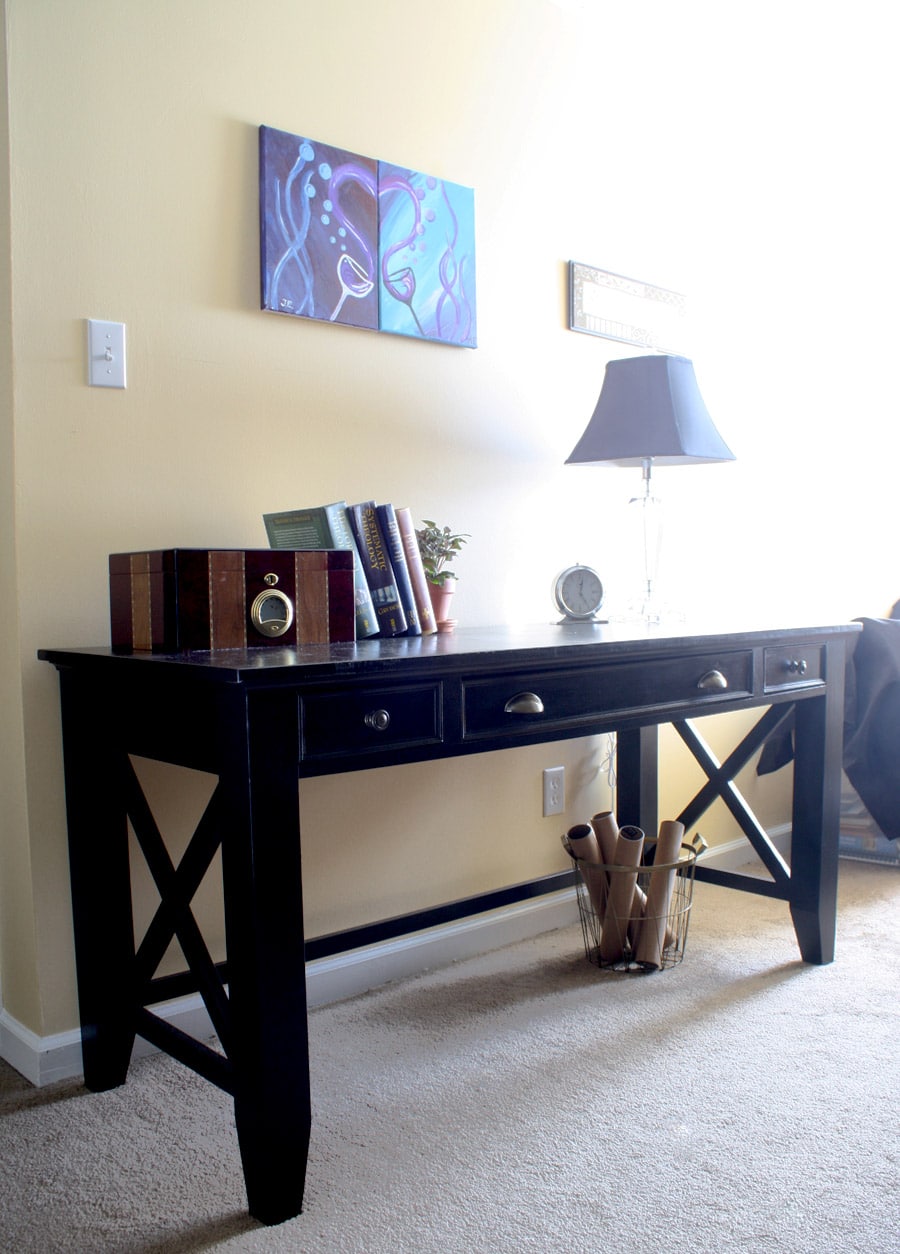 19. Ballard Designs-Inspired Laundry Rack
After scoffing at the designer price tag for a Ballard Designs folding laundry rack, I built my version out of scrap wood for next to nothing and drew up the plans so you can too. Gotta love DIY!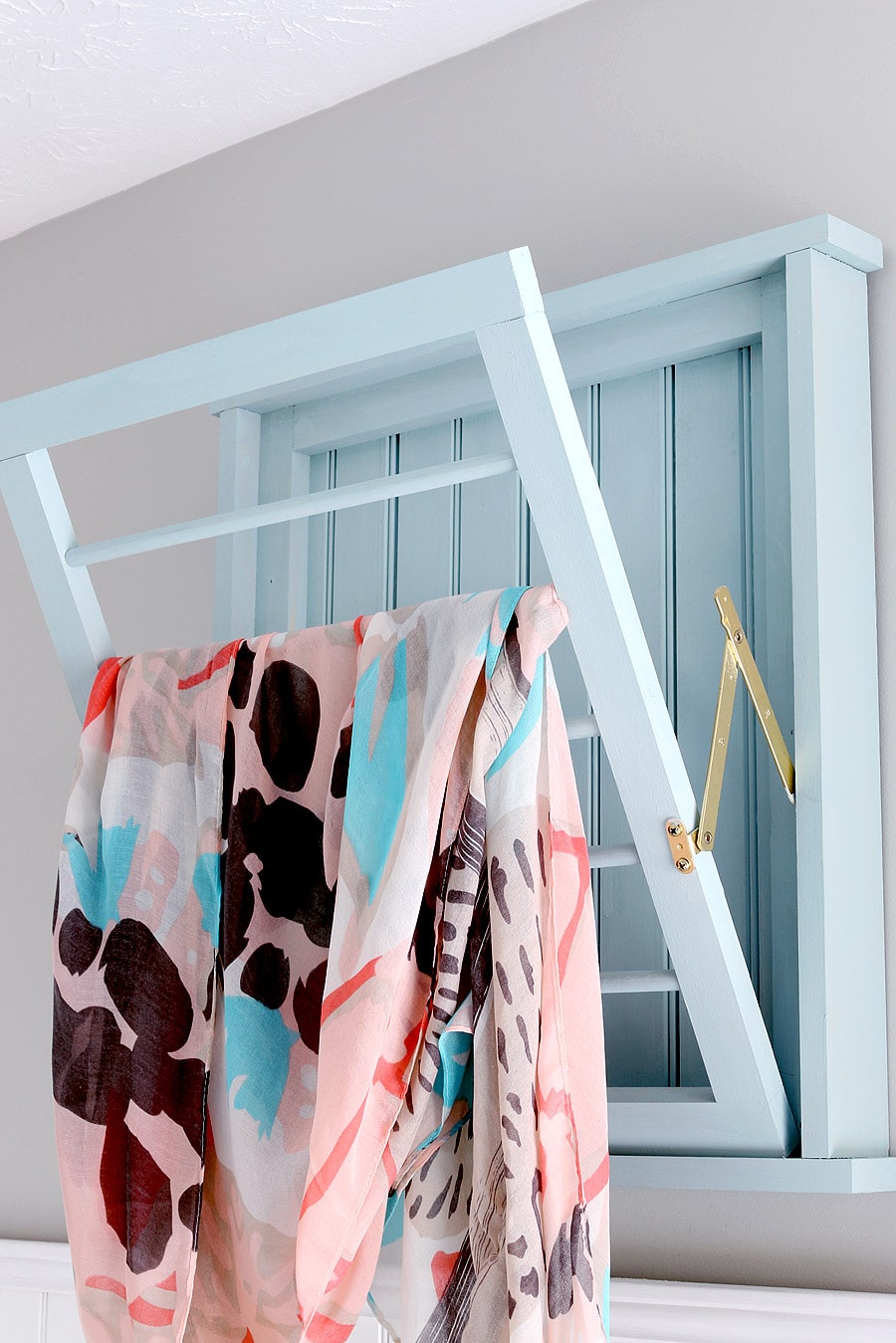 20. DIY Nightstands
These are the matching nightstands for the 9-drawer dresser above. I built them for my brother- and sister-in-law and worked with them to design them to fit perfectly in their space.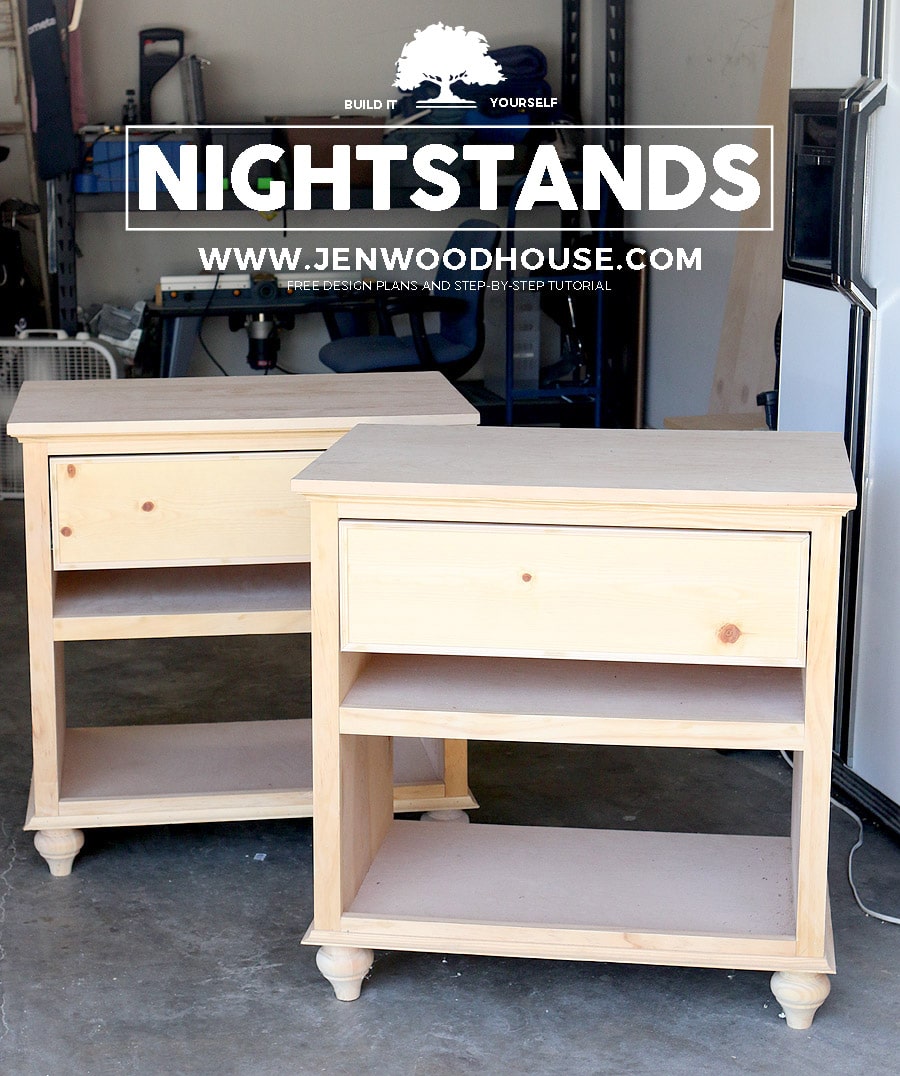 Wow. It's been quite a busy year! Which project was your favorite? Thank you for making 2015 such an amazing year for The House of Wood. I'm so excited to share new projects and inspiring ideas with you in 2016!
Cheers and Happy New Year, friends!