Happy New Year! 2017 was such an amazing year and I always enjoy looking back before going forward. Reflecting on the past year helps me focus on the coming year and shape my goals accordingly. We've got some new and exciting things in store for 2018 and I can't wait to share them with you!
But before we move forward, let's take a look back at my Top 10 projects for 2017 (in no particular order):
1. Mobile Workbench with Shelves
This project was my most popular post on Instagram and it's no surprise! I improved my old workbench design, making it stronger and more streamlined, and I added storage shelves and a clamp track. I use this bench everyday and love its versatility!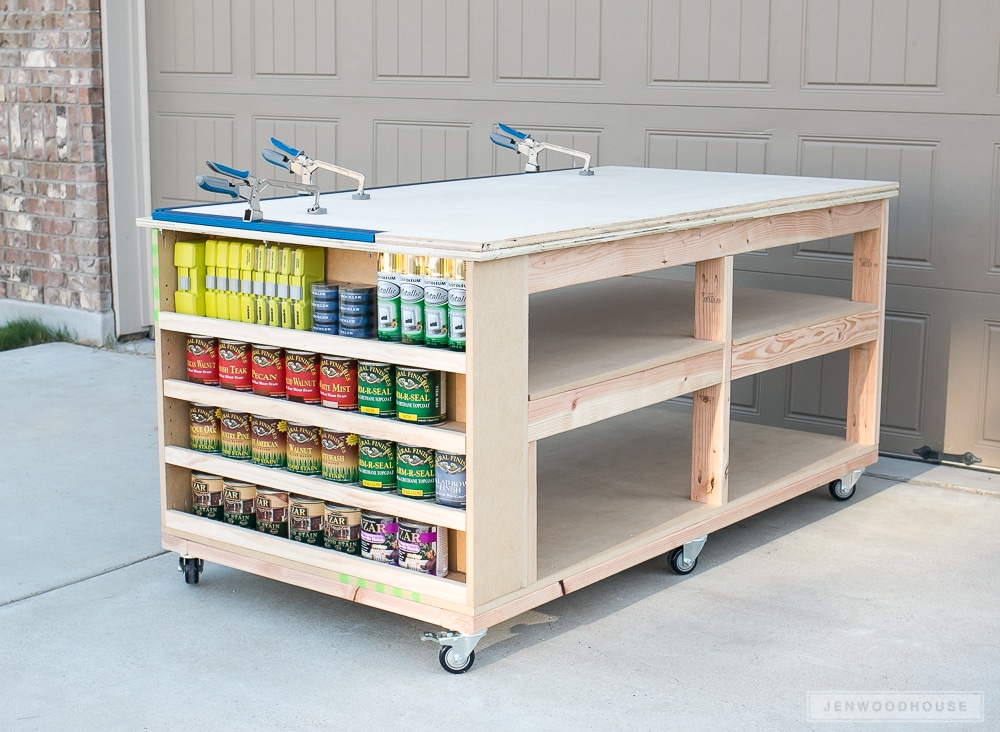 2. Outdoor Kids Cabana
Seriously. Can you even handle this cuteness? This was such a fun little build. We spent quite a bit of time out by the pool last summer, so my kiddos really loved having their own double lounge chair to relax in.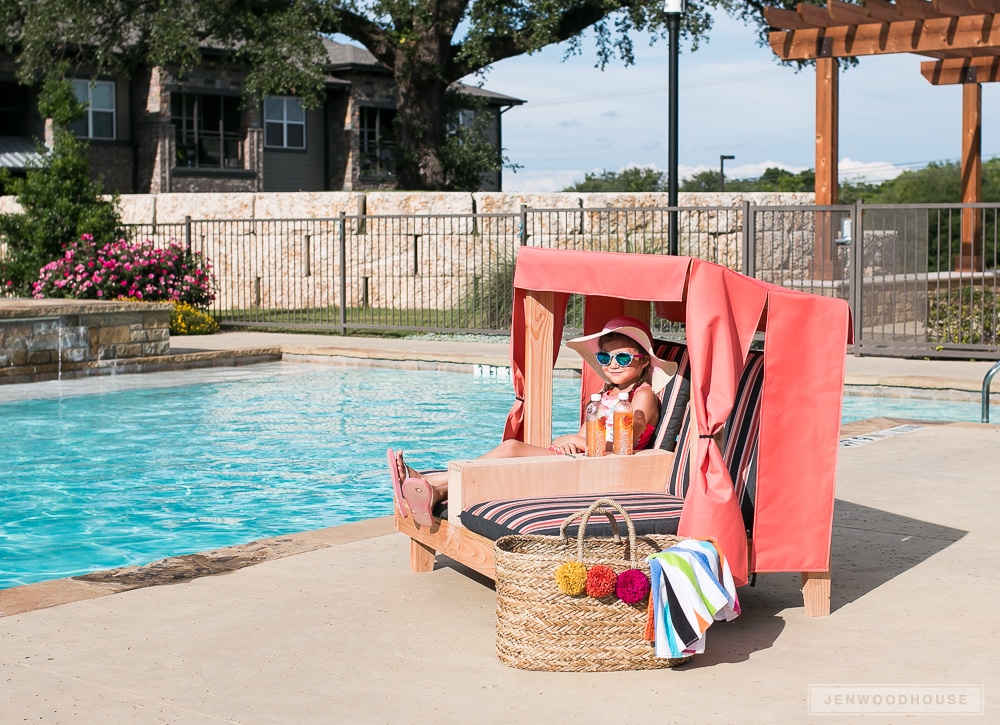 3. Sliding Barn Door Hutch and Buffet
I teamed up with my friend and badass builder, Sarah from The Created Home on this project. I drew up the plans and she did the heavy lifting and built this beautiful beast! We split the tutorial up in two: one for the farmhouse buffet and another for the sliding barn door hutch.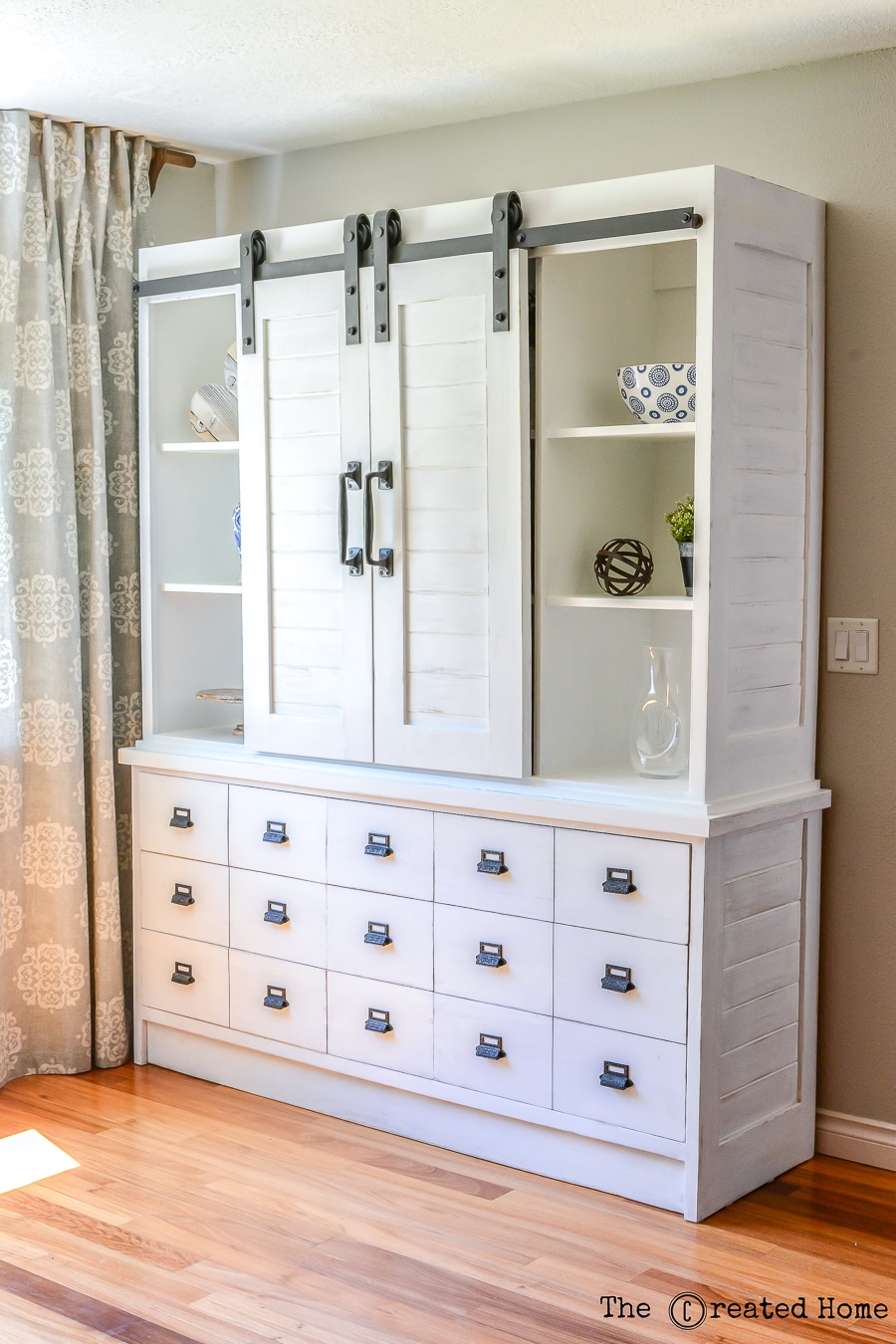 4. Large Dog Food Station
I finally completed this project for Watson – it had been on my To Build list forever! So glad to have knocked this one out – the food storage drawer is so handy and the elevated dog bowls are the perfect height for our gentle giant.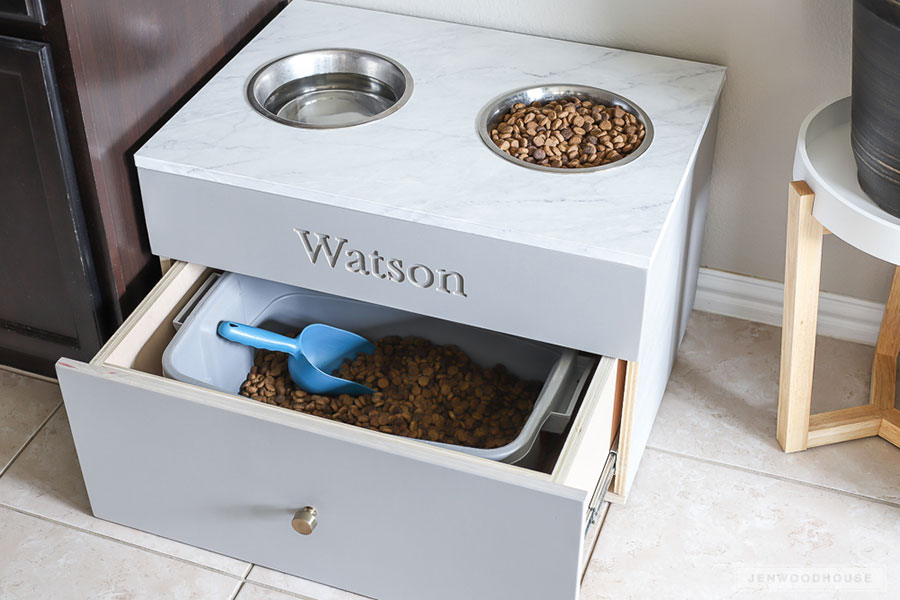 5. Floating Deck and Pergola
This was our biggest project of 2017 and we just loved how it turned out! We were able to bless a fellow military family with this beautiful outdoor space. It was our welcome home gift for their deployed soldier and we even made a video documenting our process! We split up the tutorial into two parts: one for the floating deck and another for the pergola.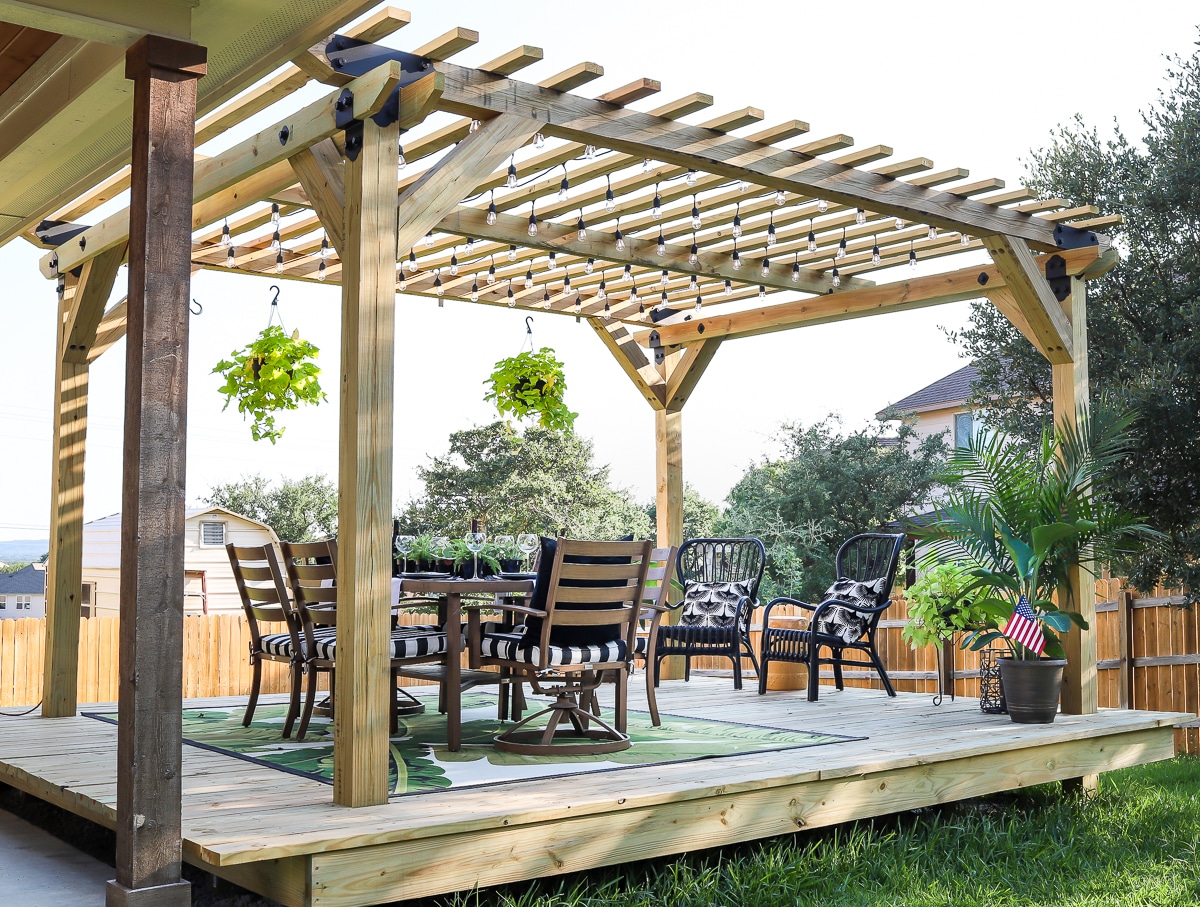 6. Reclaimed Wood Plank Wall
This was a fun project because it was my first real foray into creating video content! It was an easy project that spruced up the space in our church's staff area.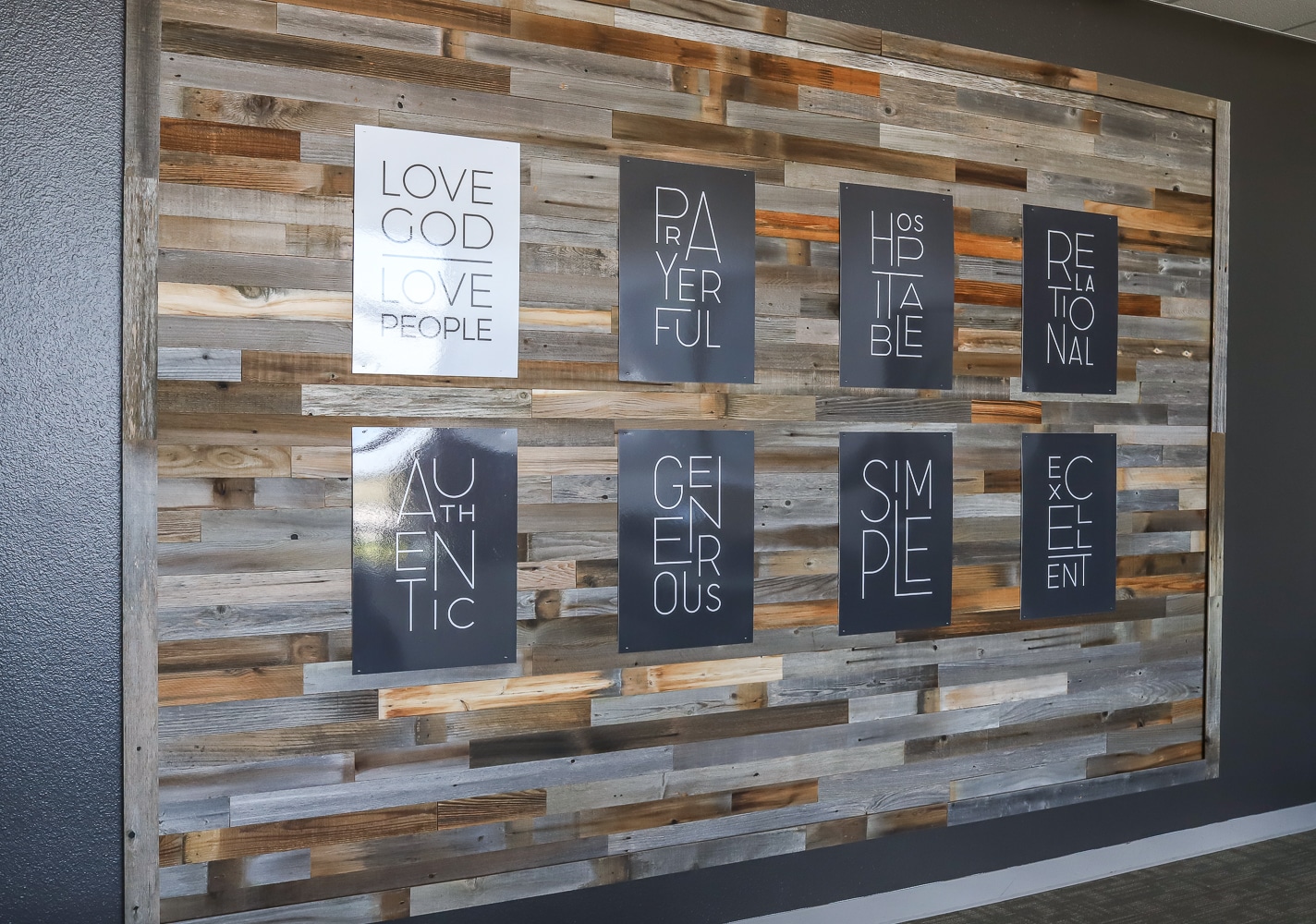 7. The Home Depot Foundation Event
Adam and I were invited to the kickoff event for The Home Depot Foundation's Celebration of Service. This event was truly one of the highlights of my year because we got to be a part of such an awesome cause. Celebration of Service is a two-month long campaign where thousands of Team Depot volunteers honor and celebrate our military in a variety of projects and initiatives across the country. Read all about it here. And you can even download the plans for the benches we built at the event!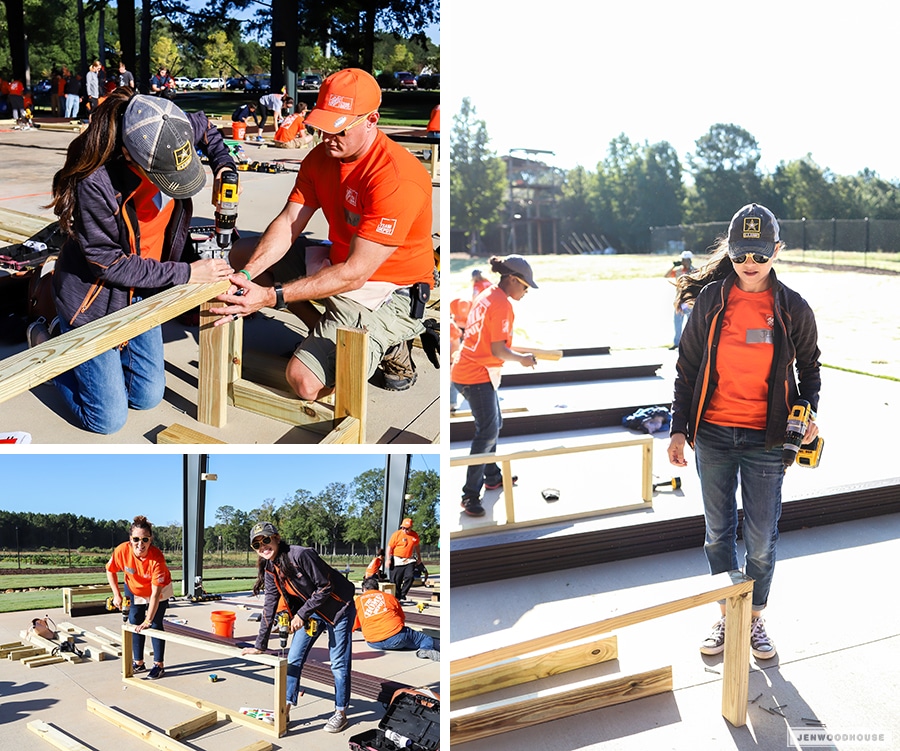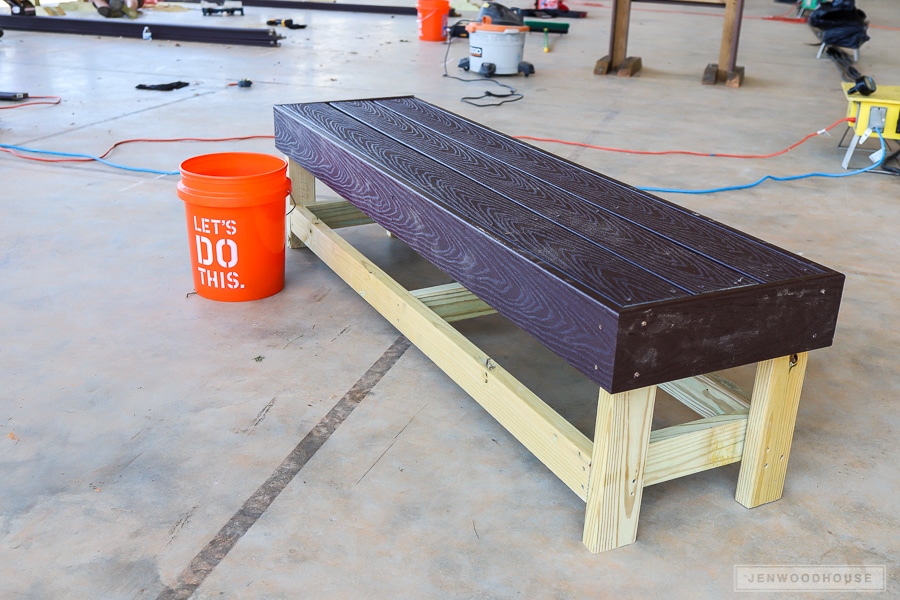 8. Toddler House Bed
This was another popular project – I enjoyed seeing many of you build this bed for your own kiddos, which made my heart so happy! I drew up the plans and teamed up with Florida-based DIY dynamos, Anya and her husband Topher. They built this adorable toddler house bed for their daughter.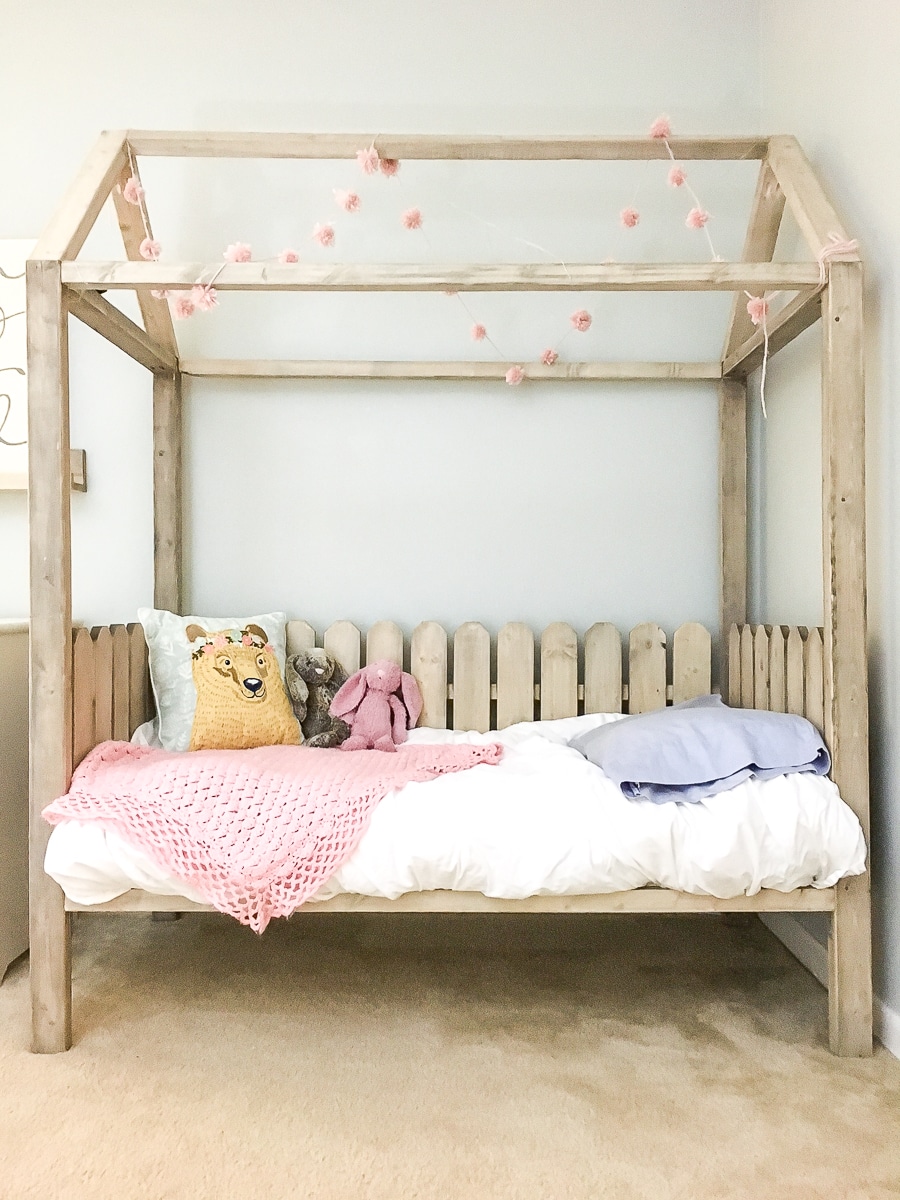 9. Outdoor Storage Bench
This was another project I built for HGTV.com and I just love the fretwork design of this storage bench.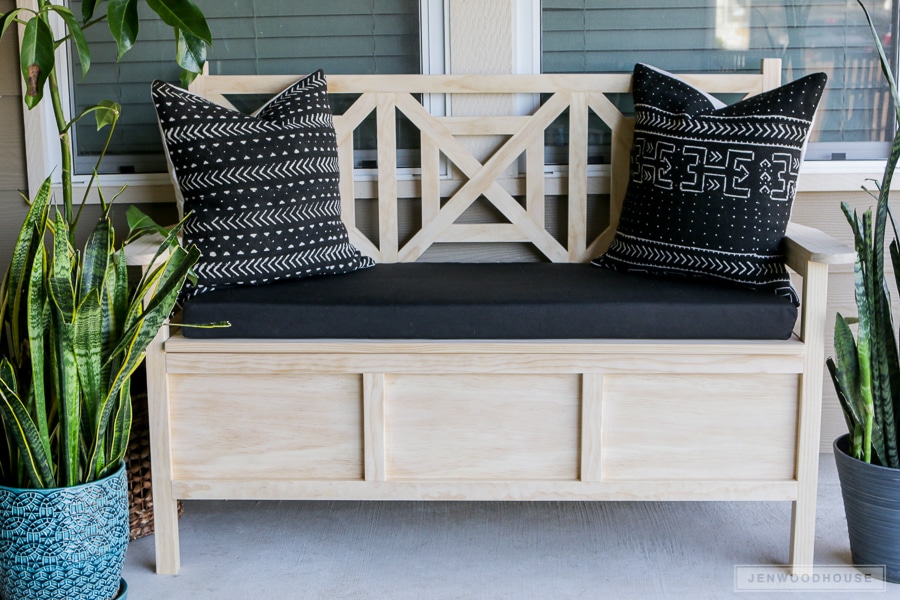 10. Farmhouse Dining Table
I built this farmhouse dining table for Adam's boss and his family. No pressure! They designed and helped build it and I love that we were able to help them create a piece that will be a part of their family for years to come.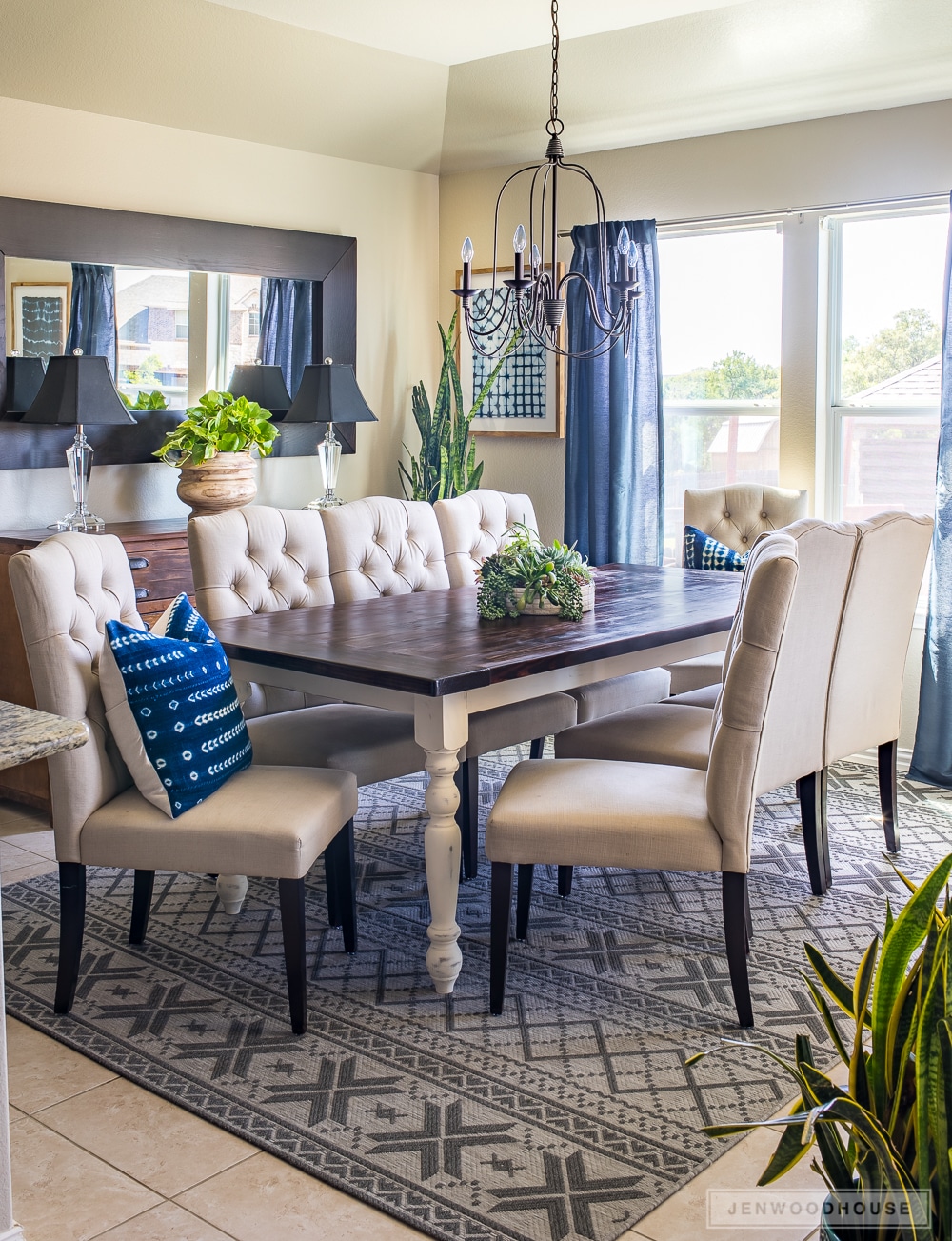 So there you have it: 10 of my favorite projects of 2017. Which is your favorite? Thank you for making 2017 such an amazing year for The House of Wood! I'm thrilled to see what 2018 has in store. We've got quite a bit of new and exciting things on the horizon and I can't wait to share them with you! Cheers and Happy New Year, friends!