Happy New Year! 2018 was a year of incredible growth and opportunities here at the House of Wood and I always enjoy looking back before moving forward. Evaluating the past year helps me focus on what I want to improve upon for the coming year and shape my goals accordingly. 2019 is already jam-packed with new, exciting things and lots of traveling! So far, every month in 2019 is booked until September. How in the world?! I'm thankful and excited for this brand new year!
Before we say goodbye to 2018, let's take a look at the highlights.
We came out of the gate with a project of epic proportions. This sliding barn door loft bed was such a fun project, and you all apparently thought so too because the post went viral with over 13 million people reached in the first week I posted about it! Mind-blowing. The plans are available on Spruc'd.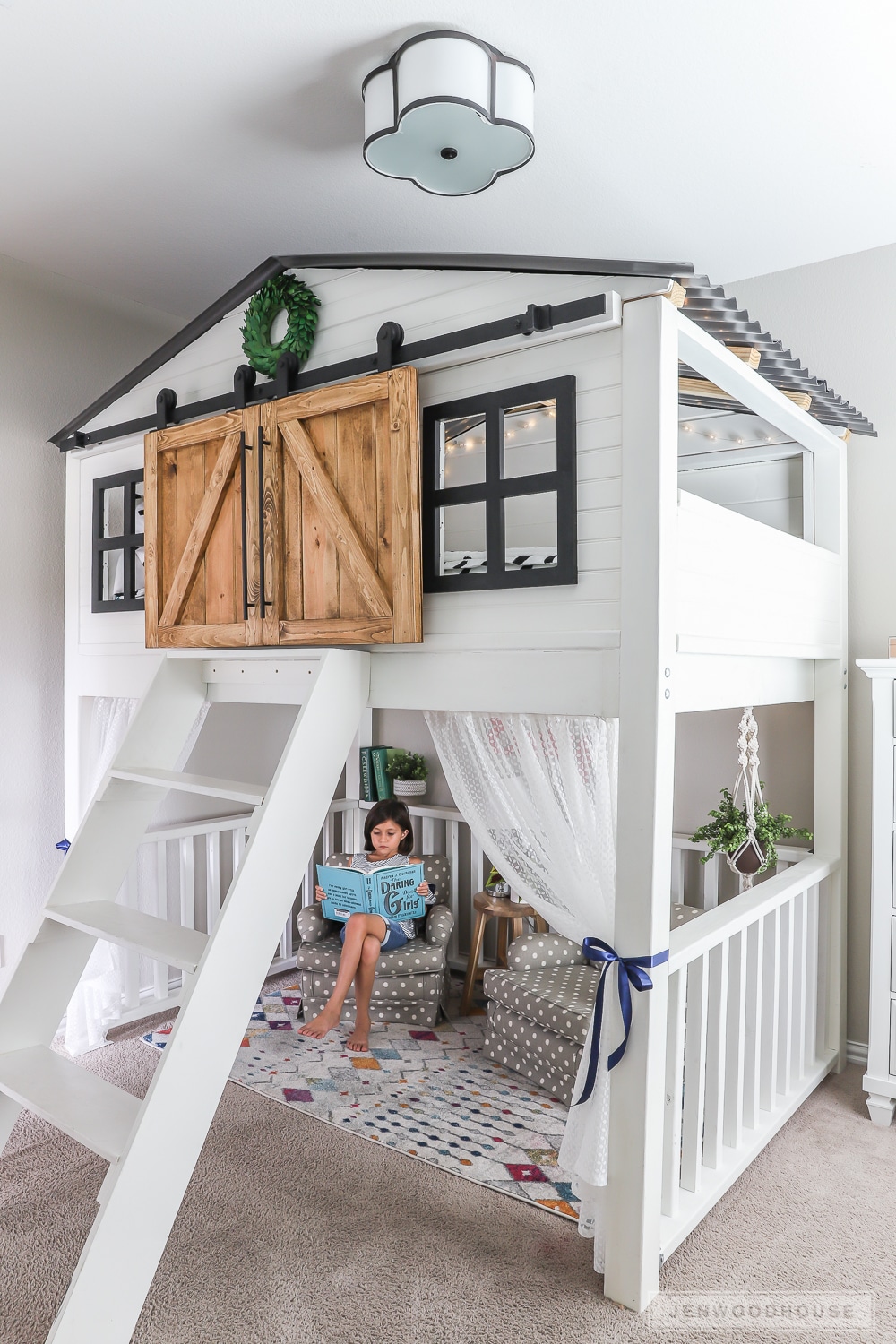 Speaking of Spruc'd… that's the name of the brand new business I launched with my dear friend and fellow maker, Ana White. Spruc'd is a platform that connects project designers with thoughtful consumers – a place where makers can sell their plans and turn their ideas into opportunity. It's a place where customers can rest assured that they're purchasing premium, tried-and-true plans that will set them and their projects up for success. We've been growing every month and it's such an exciting thing to watch makers as they're able to supplement their income in a way that doesn't require a ton of extra work, and it's equally exciting that people are buying plans and building things now more than ever! If you'd like to learn more about Spruc'd, I invite you to take a peek at our new website!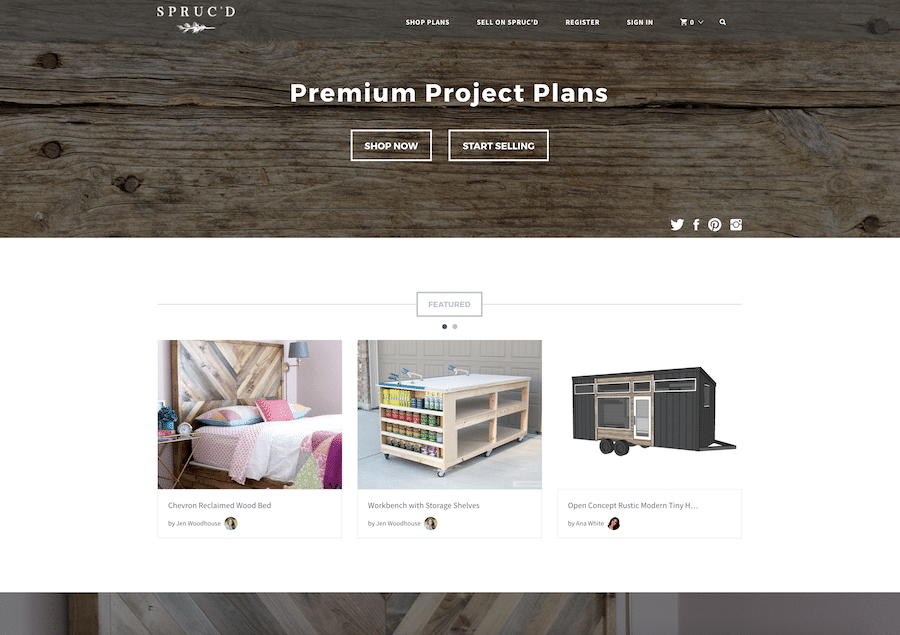 Another huge change that 2018 brought upon was the formation of my new creative team! I introduced 14 talented and inspiring women to The House of Wood roster and together, we worked hard to share smart, budget-friendly DIY projects, easy and delicious recipes, and floral design tutorials with you!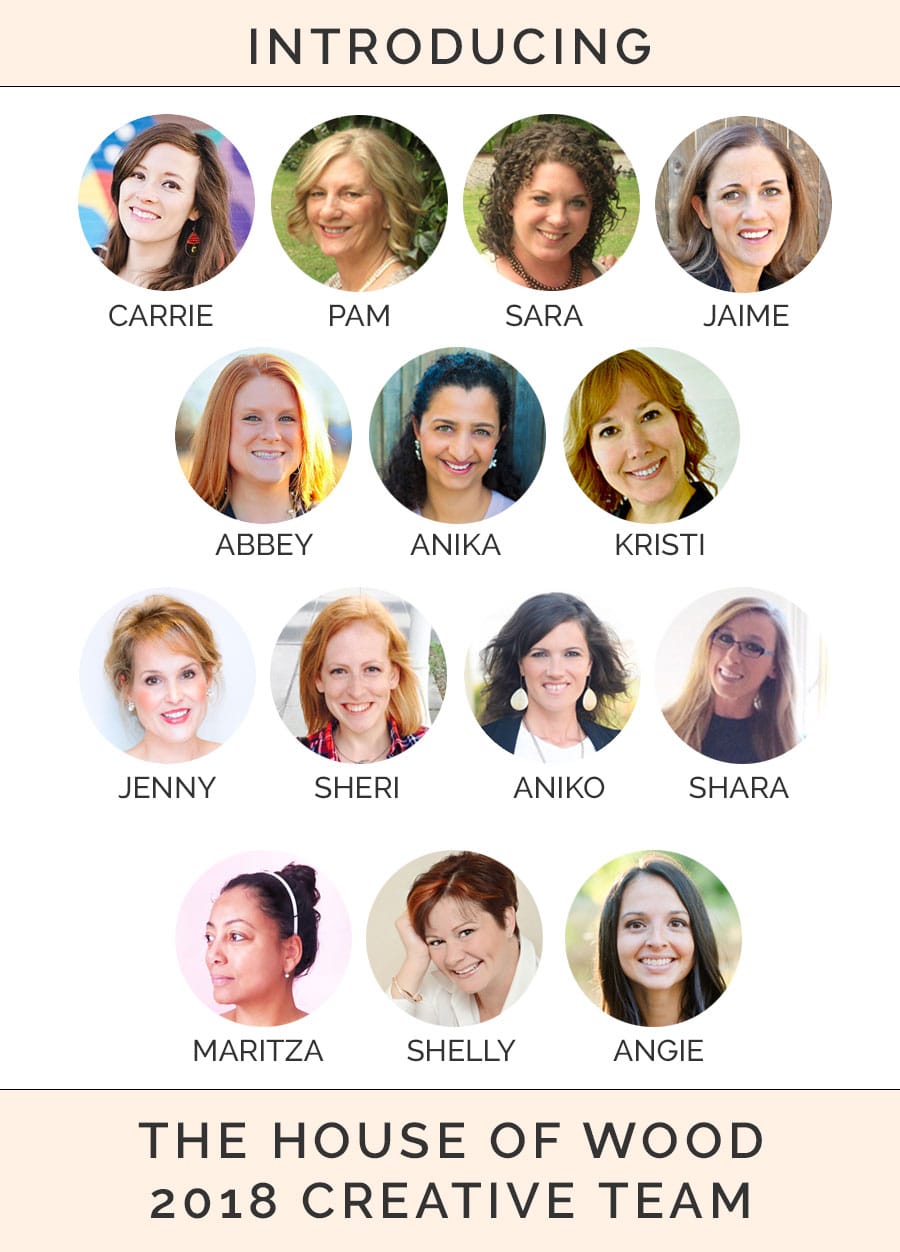 Also, we added food to the blog! Surprisingly, this award-winning chili recipe quickly became one of my more popular posts. People feel strongly about their chili and this one certainly delivered! It's THE BEST chili recipe. Hands-down.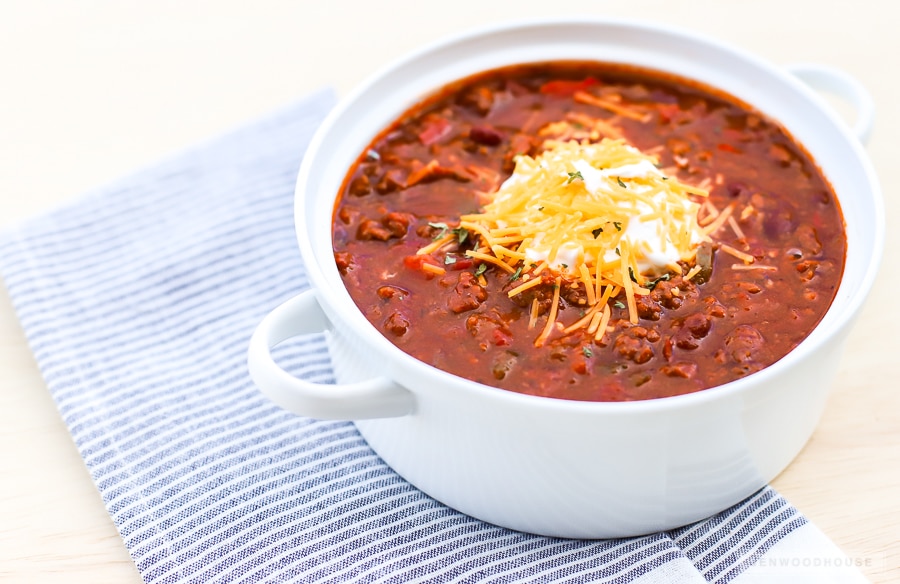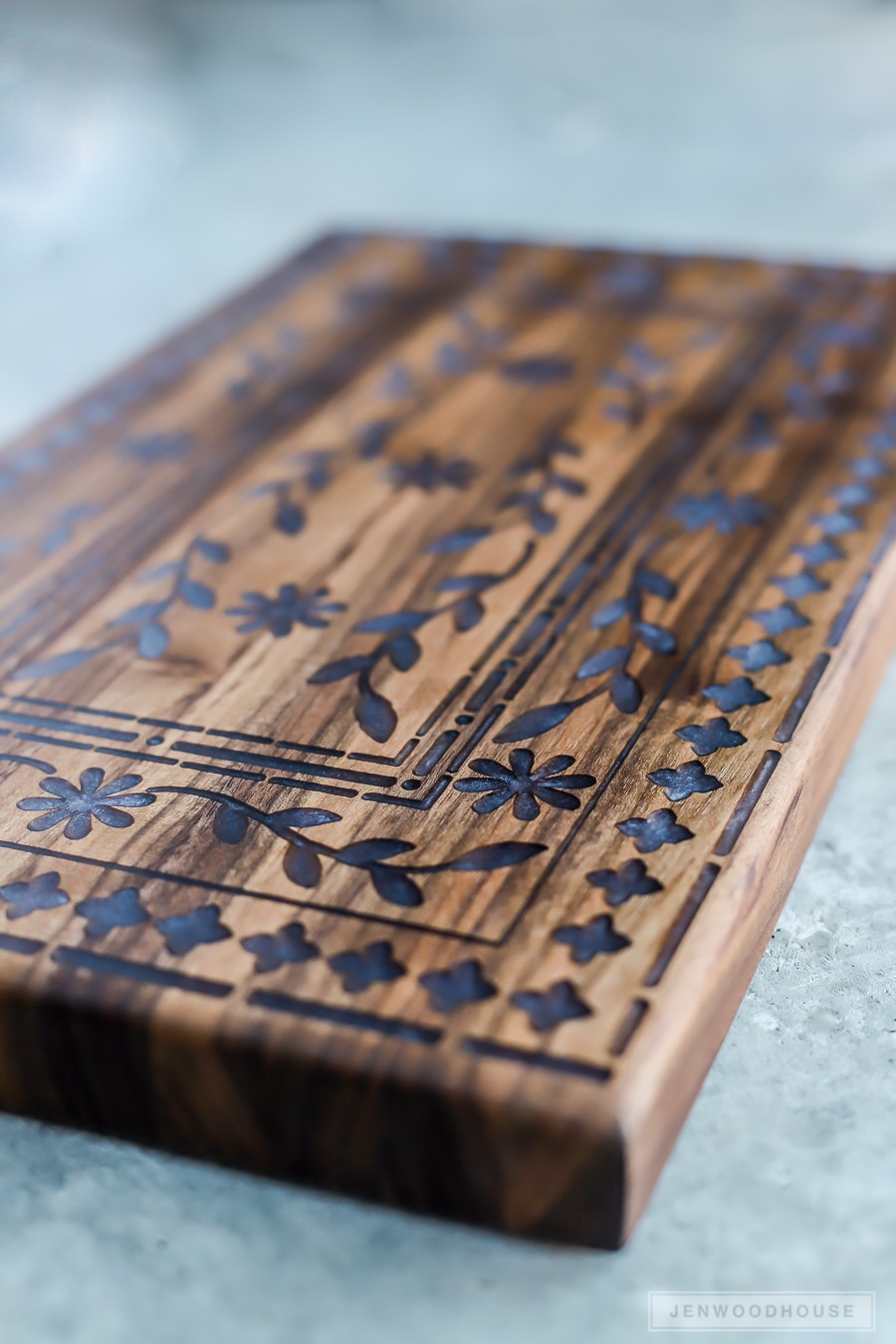 One of my goals for the year was to create 12 videos (1 per month) and we exceeded that goal and filmed, produced, and published 14 videos! Video creation is still a slow-going process for me, as I'm still learning how to be more efficient in it, but I hope to continue to create more video for 2019. In the meantime, I'd love for you to subscribe to my fledgling YouTube channel!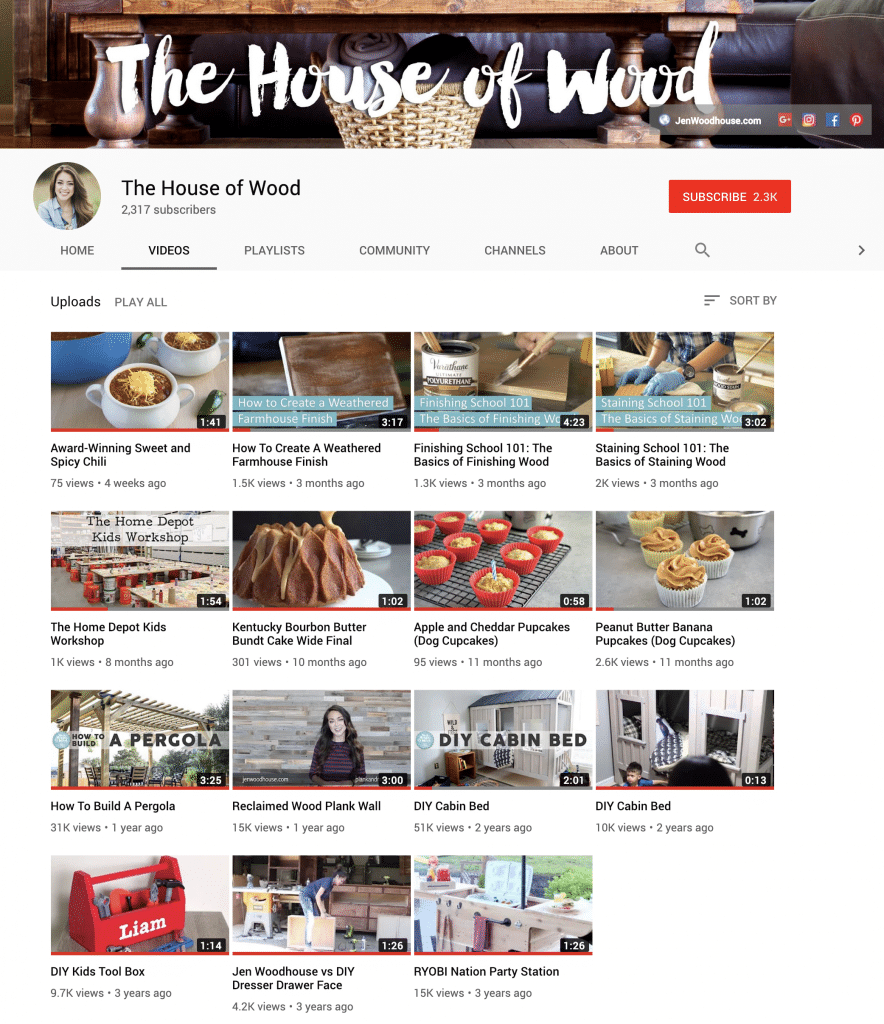 I spent Spring Break in Nashville, tackling a laundry room renovation for my parents' house. It's amazing the things you can do in a week!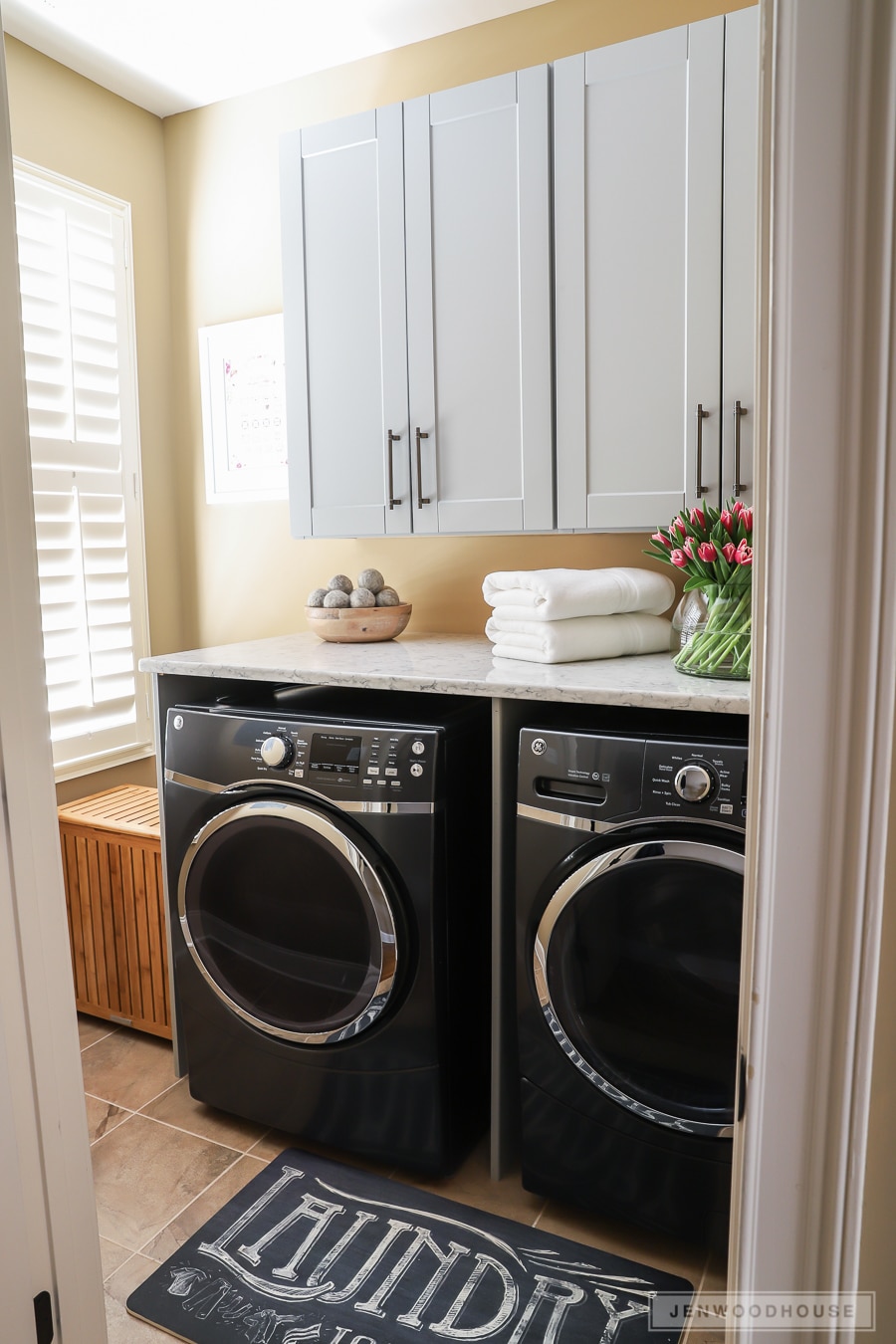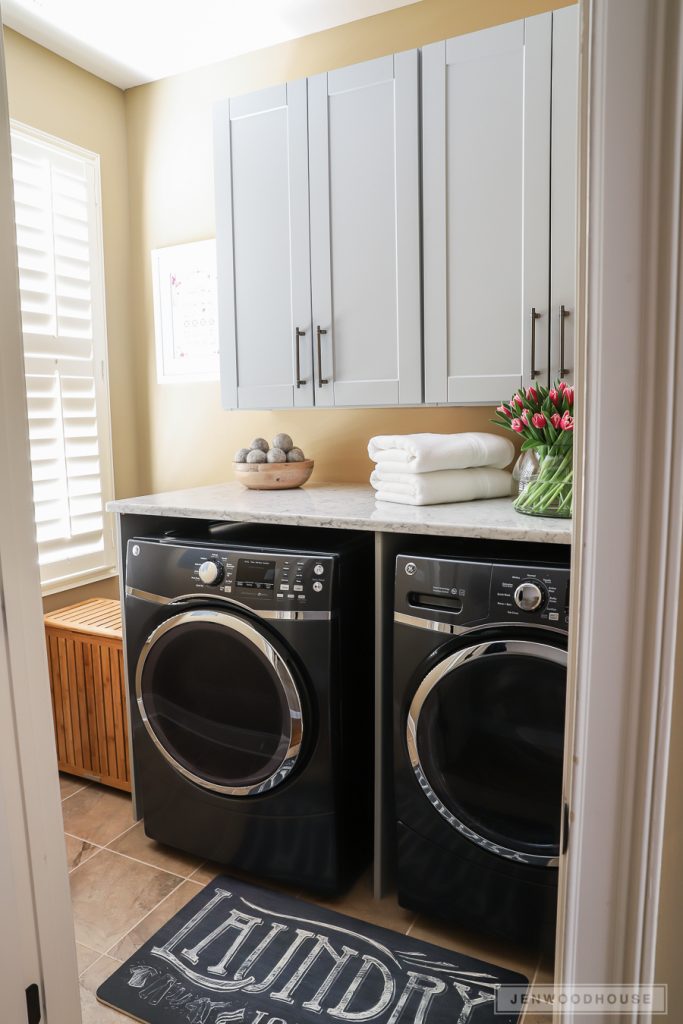 We designed and built a triple bunk bed for our neighbor, Tamra, who has triplet daughters. Tamra helped every step of the way, 9 months pregnant and all! Those little bunk bed caddies were a quick and easy scrap wood project!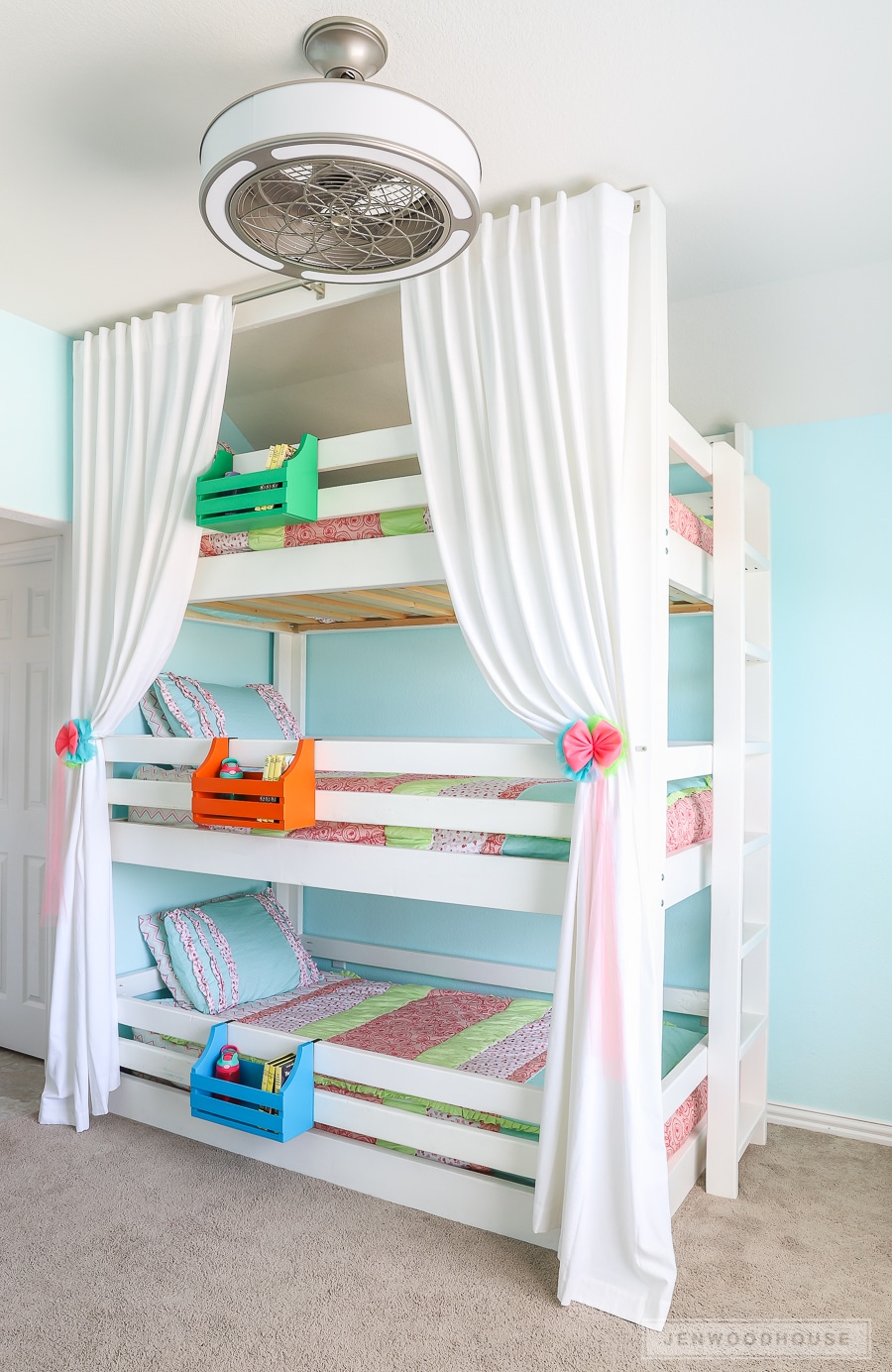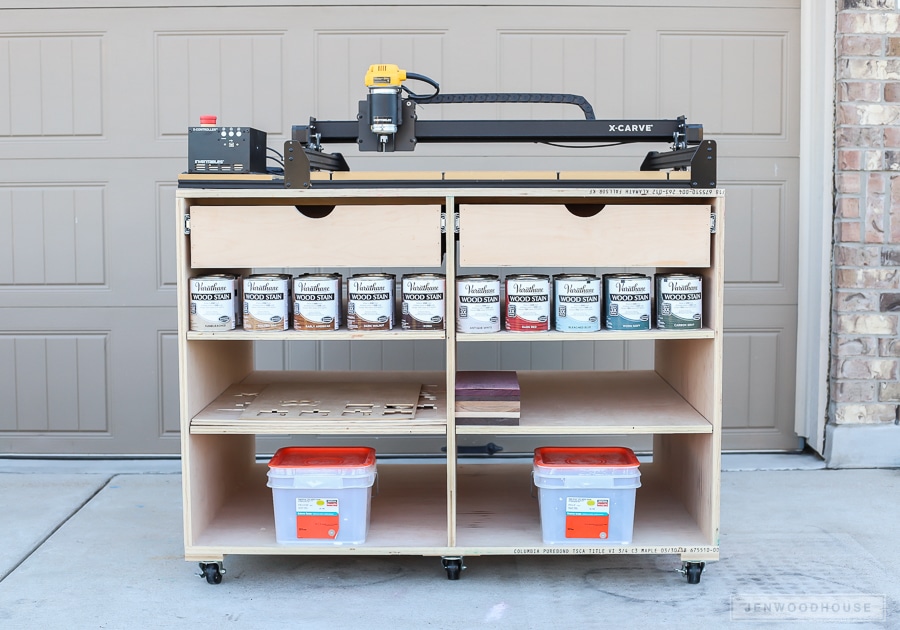 Adam built a thing! It's a 3-in-1 plyometric box. Apparently folks use this for… what's the word… exercise. Beats me, but it looks cool!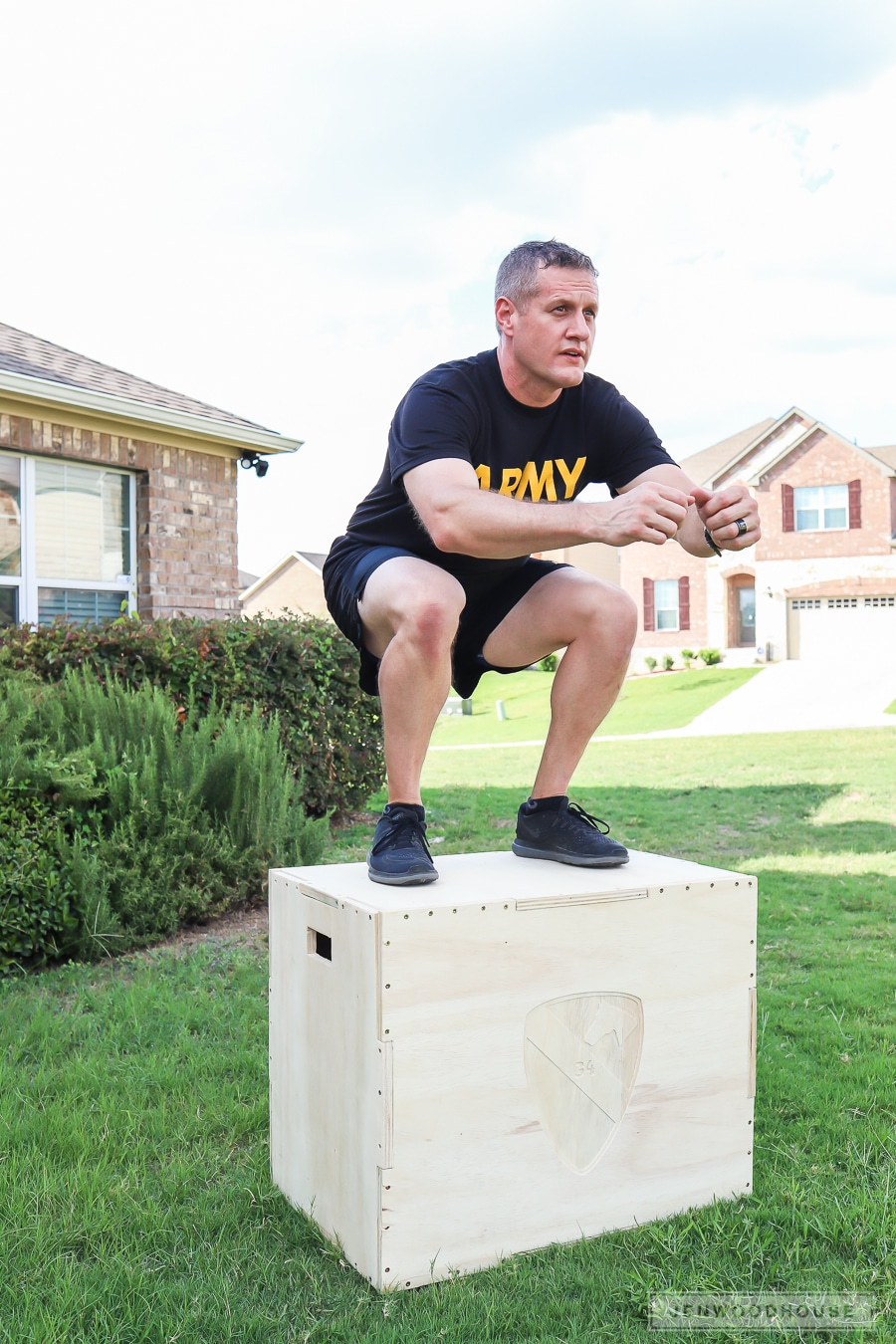 Always on the quest to become a crazy plant lady, we made a DIY potting bench so I'd have a place for all of my plant experiments. I also learned that I'm pretty good at keeping the outdoor plants alive and thriving. I'm still working on the indoor plants, those unlucky suckers.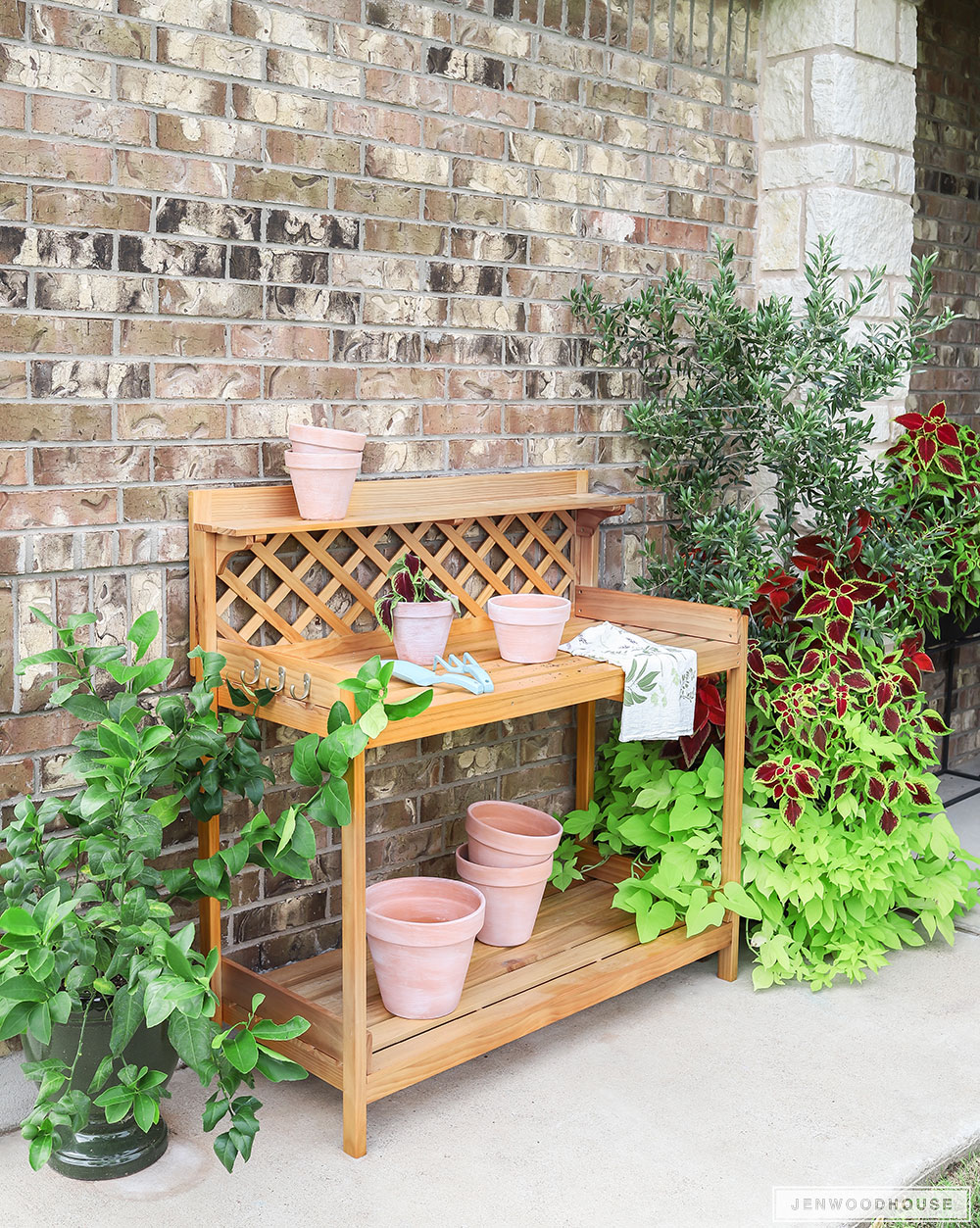 I reconnected with an old college pal and we built her husband a vinyl record storage display for Christmas. It was her first time building anything and I made her do most of the work! We had a blast and her husband is over the moon about his new piece of furniture.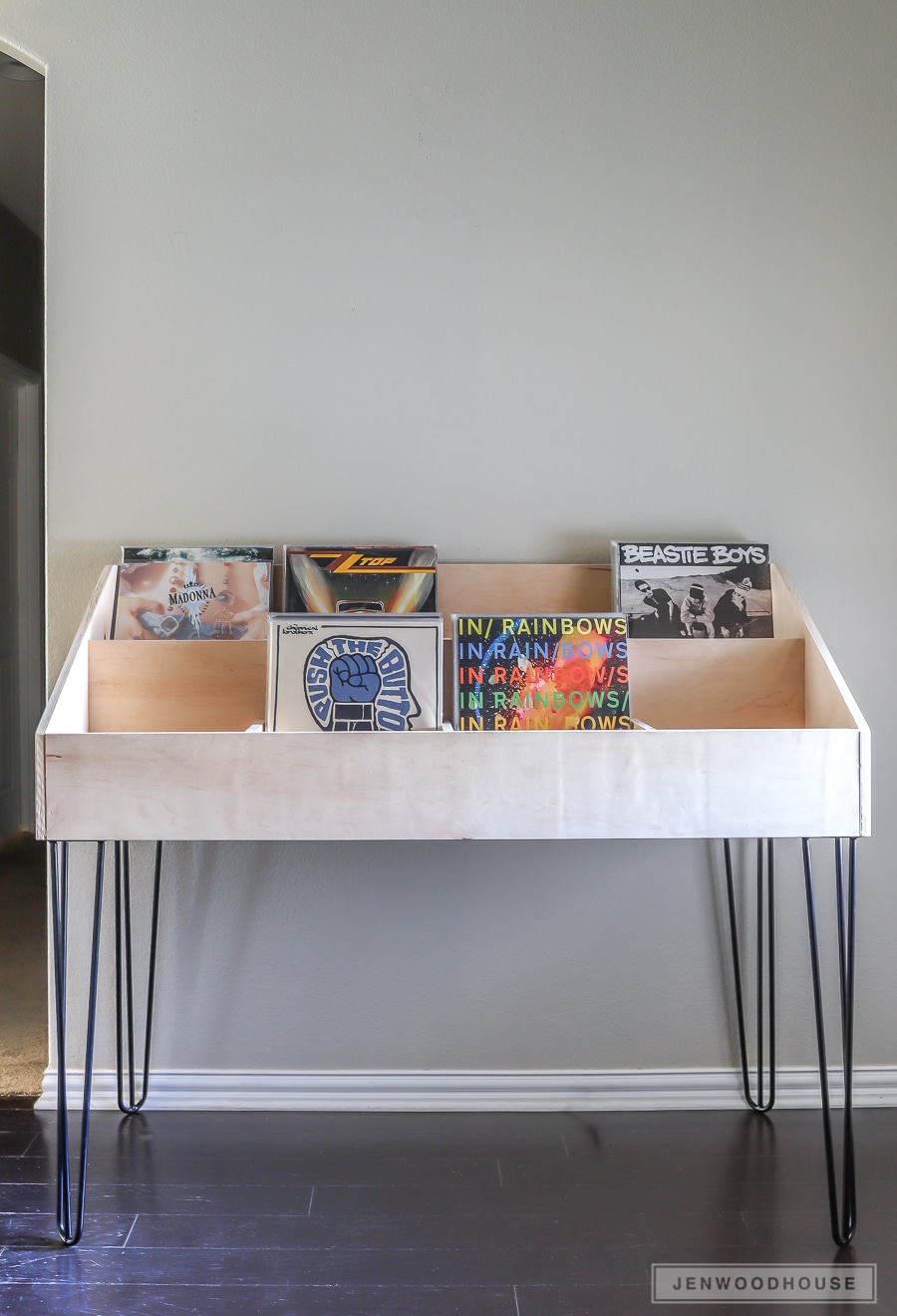 And finally, The House of Wood won a prestigious award and was named Best DIY Blog by Domino Magazine. It was one of those 'pinch-me' moments for sure. They hosted an award ceremony in Chicago that was super stylish and fun.
So that's a wrap! 2018 is officially on the books and we're looking forward, with a hopeful and determined outlook on 2019. We fully intend on going full speed ahead, learning and growing as we ride this wild wave. We're scheduled to move in a few months, so I expect to have a ton of new projects and content to share. I also have a few new features that I'll be adding to the site to make it more useful to you and easier to navigate. I'd like to know… what else would you like to see here at The House of Wood? I'd love your input!
A great, big, bear hug and thank you for making 2018 so amazing. I can't wait to share more ideas and projects with you in 2019. I'm wishing you the very best – cheers and happy new year!!!