Can you believe it's the final day of 2016?! It's been a really fun year for me, full of new opportunities and amazing experiences! Looking back on such a fun and productive year just makes me even more excited about what 2017 has in store.
Here are my Top 20 DIY Projects for 2016 (in no particular order):
1. DIY Cabin Bed
The year started off with a bang when I teamed up with Ana White and Purebond Plywood to build my son's cabin bed. This build got a lot of attention – it won Best Kids Project at BobVila.com and was featured in countless online publications, but best of all, so many of you built this cabin bed for your own homes! I just love that! One of my favorite projects, by far.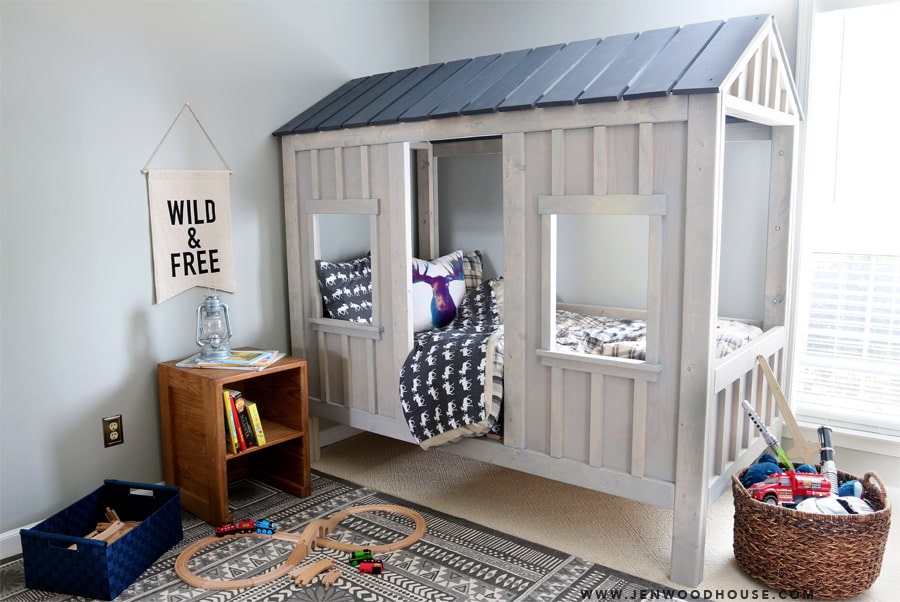 2. Easy Kids Playhouse
This was another fun project that may look a bit intimidating, but was actually super easy and quick to build. I built this playhouse for my kids in two days. I teamed up with Simpson Strong-Tie to bring you the free plans for this easy kids playhouse.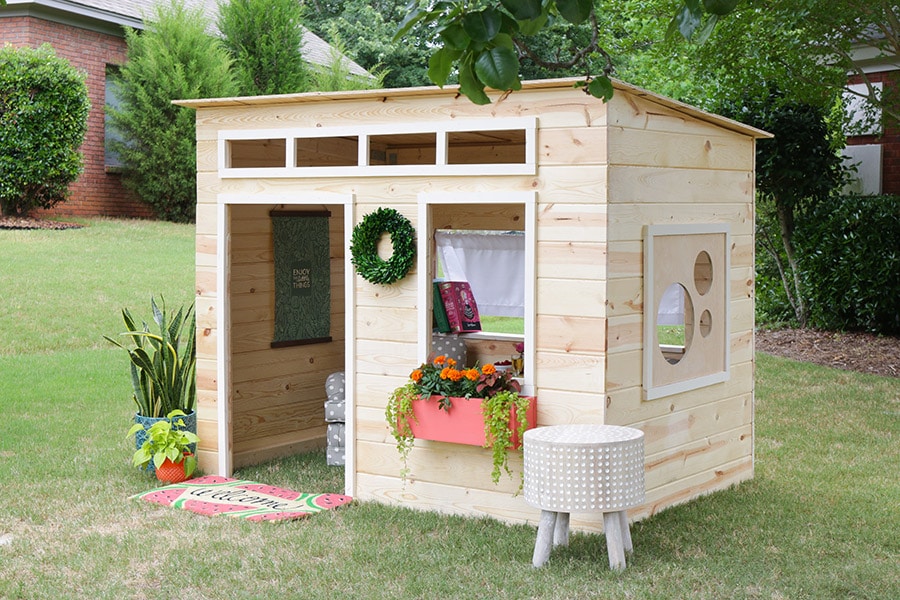 3. Acrylic Wall Calendar
The popularity of this project took me by surprise. I made an acrylic wall calendar for my home office and posted it on Instagram. Initially, I had no intention of posting a tutorial for it because it was so tedious to create, but it went viral online (it was even featured in print, in the January 2017 issue of Family Circle!) and so many of you asked for a tutorial, so I was happy to oblige.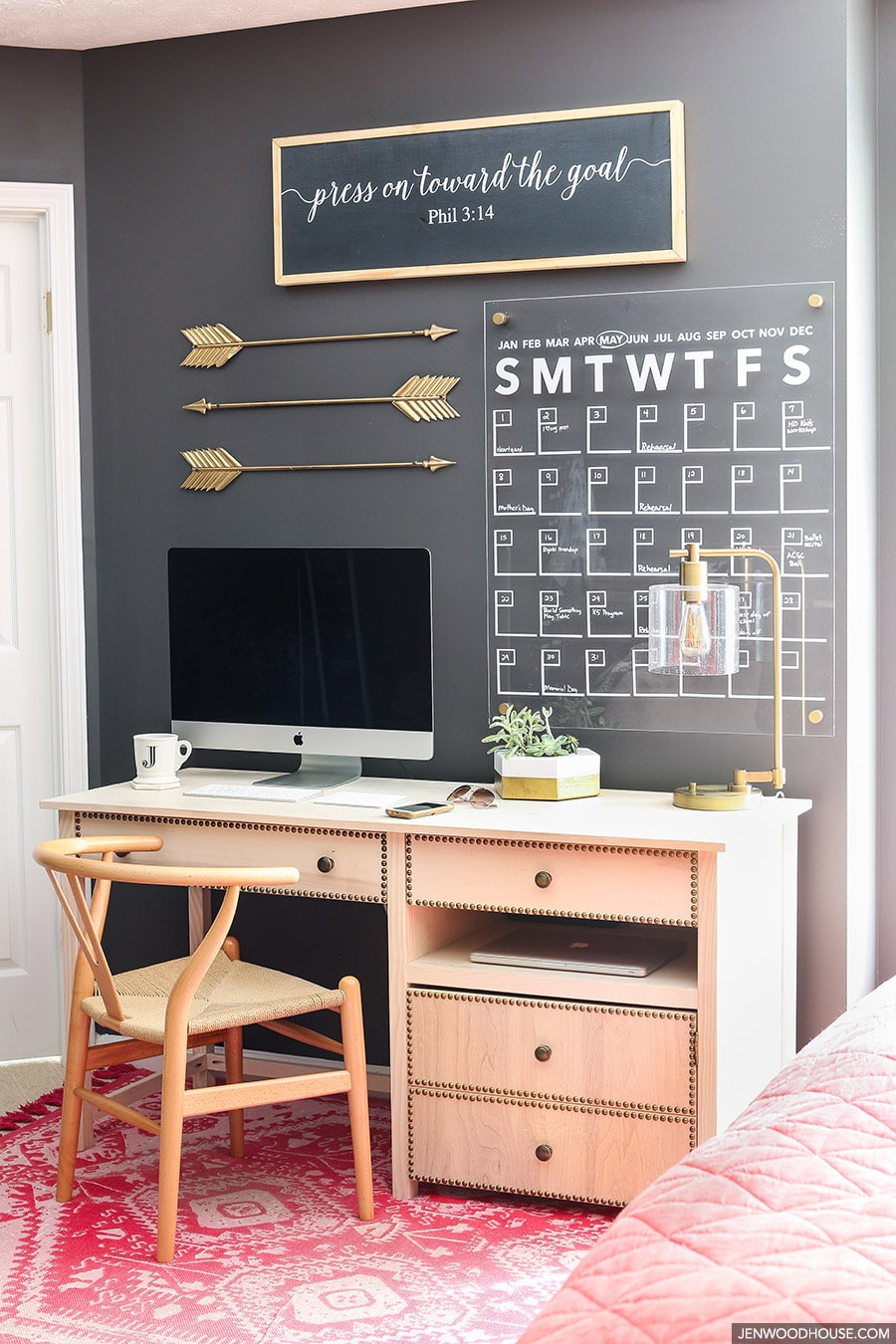 4. DIY Coffee Bar
This DIY Coffee Bar project was a huge milestone for me, professionally. HGTV.com reached out to me, asking for a smart, space-saving coffee station that could be built in a day and this is what I came up with. I've been digging this copper and navy color combo lately. It was the first time I worked with HGTV.com, so it was a huge feather in my cap! I'm still pinching myself over it. I'm excited to share more HGTV projects next year… stay tuned.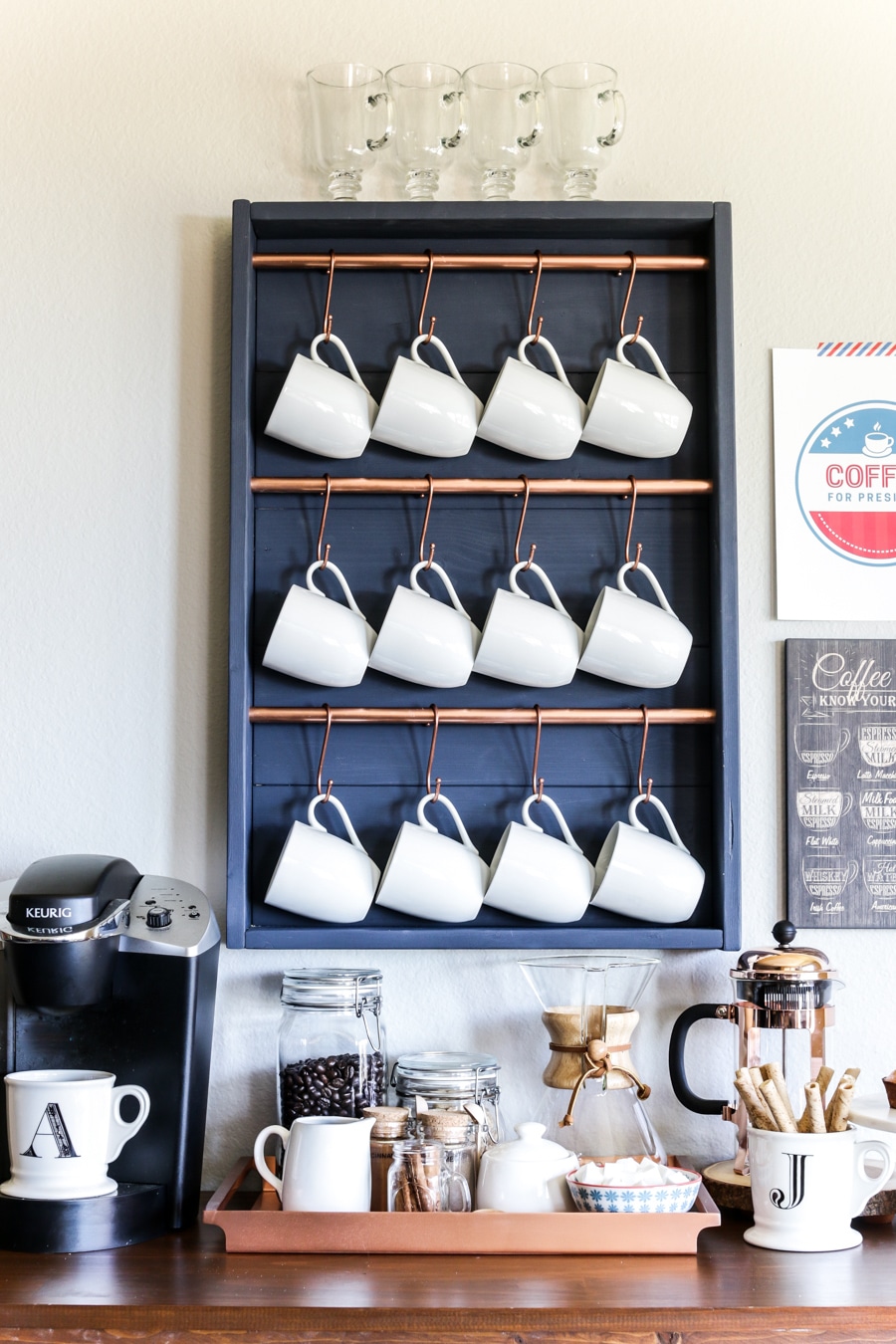 5. Rolling Kitchen Island
This kitchen island on wheels is another project I did for HGTV.com. I designed it for folks who need a bit more workspace, but don't have the room for a large kitchen island. I love all the smart storage solutions it offers and can we just talk about that butcher block top for a hot second? So beautiful.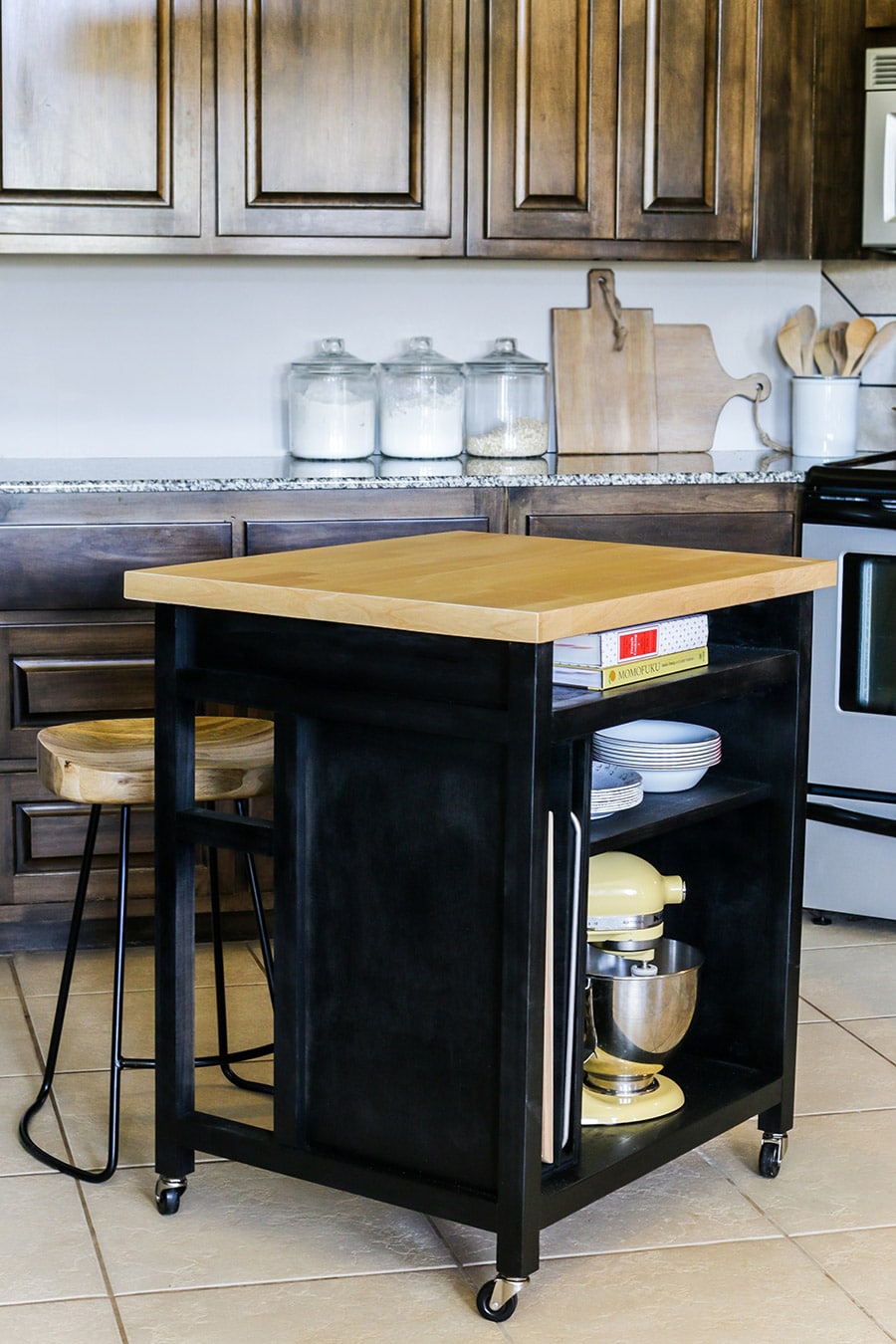 6. Kamado Grill Table
Once again, I teamed up with Simpson Strong-Tie for this build. I absolutely love their new black, powder-coated decorative hardware line – isn't it beautiful? I won the kamado grill from Home Depot so it was nice to finally build a home for it. Get the plans here.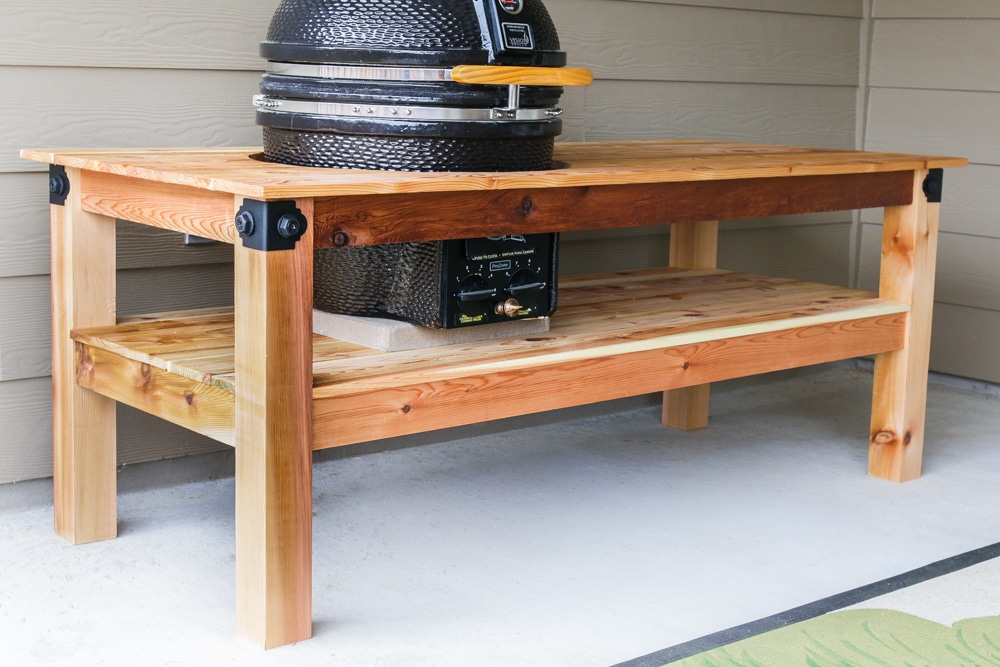 7. Outdoor Storage Ottoman/Cocktail Table
This is the matching storage ottoman/cocktail table to the Kamado Grill Table, featuring Simpson Strong-Tie's pretty new decorative hardware. I love multifunctional furniture – put a cushion on the top and use it as a bench or ottoman or take the lid off, store the cushion inside, and it's a cocktail table. It's like the Optimus Prime of furniture.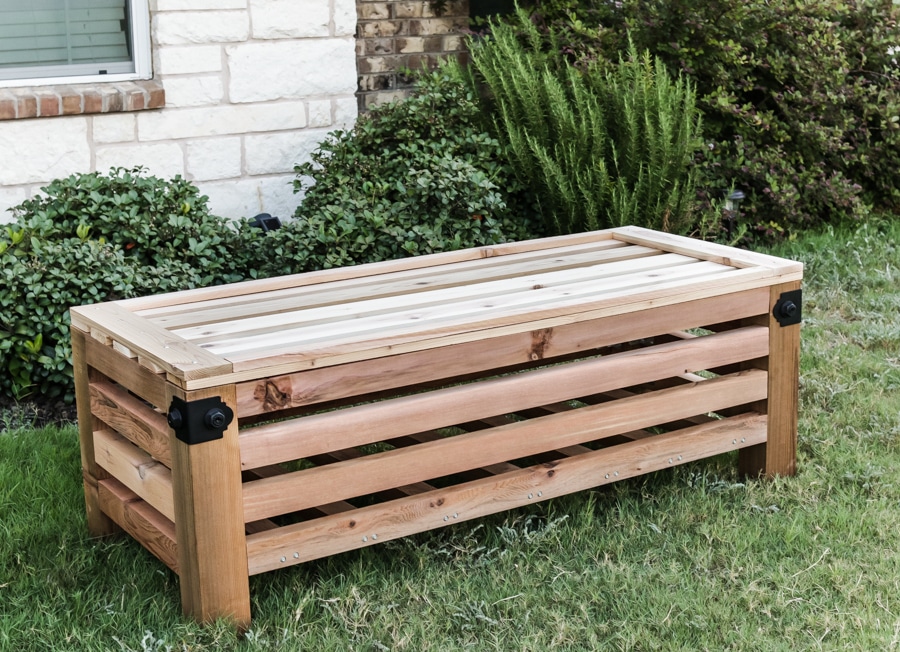 8. Nightstand with Charging Station
I built this nightstand for my sister. It features a hidden charging station, pull-out writing tray, and spacious soft-close drawers. Download the free plans from RYOBI Nation here.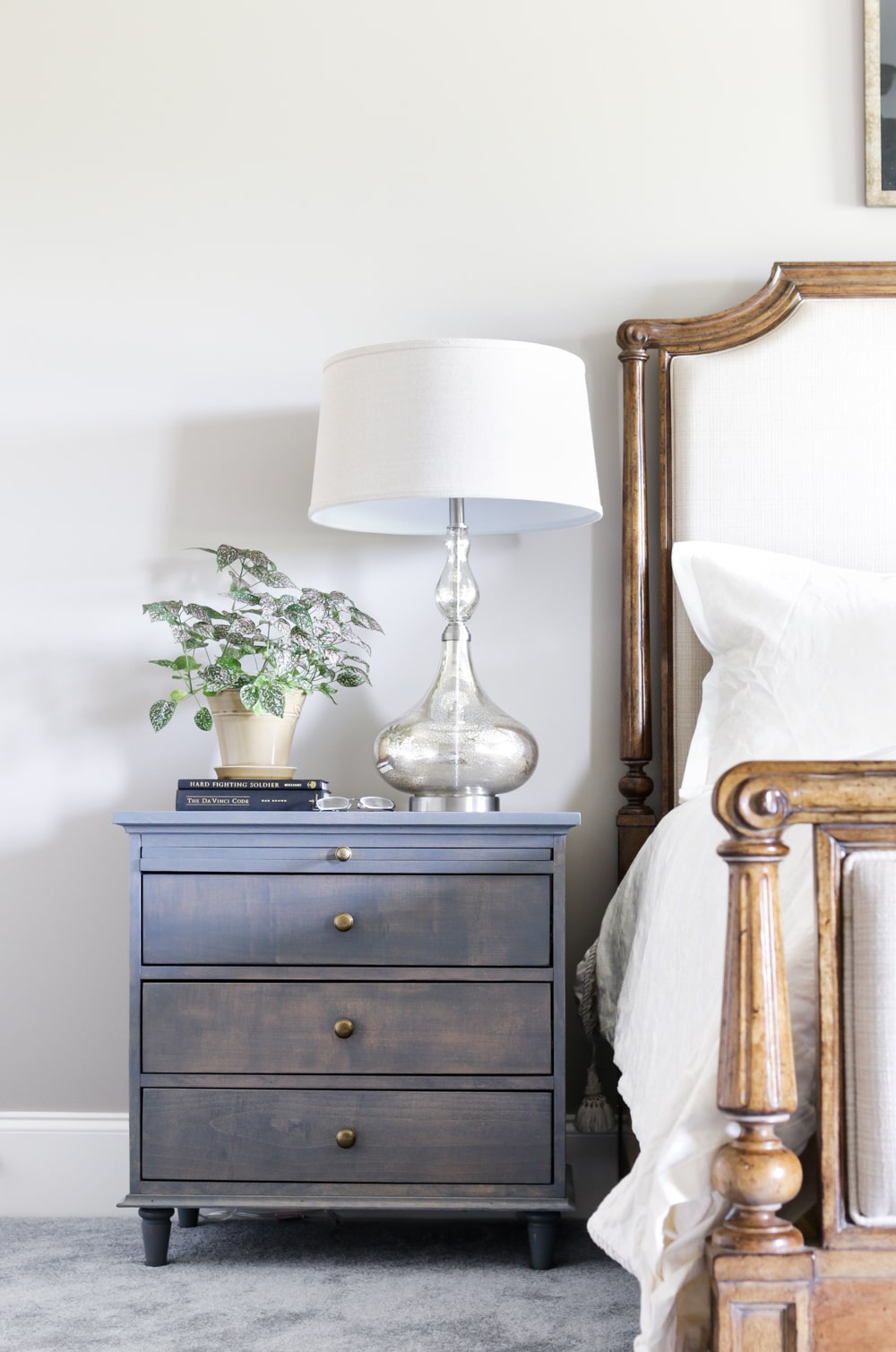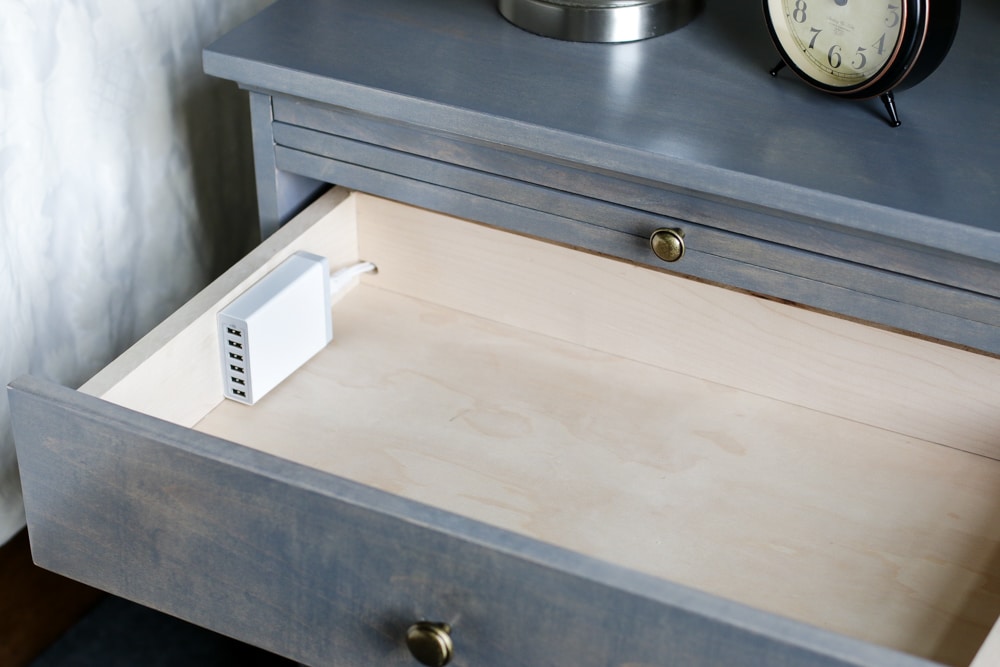 9. Rustic X Bookshelf
Another Simpson Strong-Tie build – did I mention I'm a brand ambassador this year? Such an honor! If you have a drill and a saw, you can build this easy, rustic X bookshelf using Strong-Tie angles and connectors. No fancy tools required!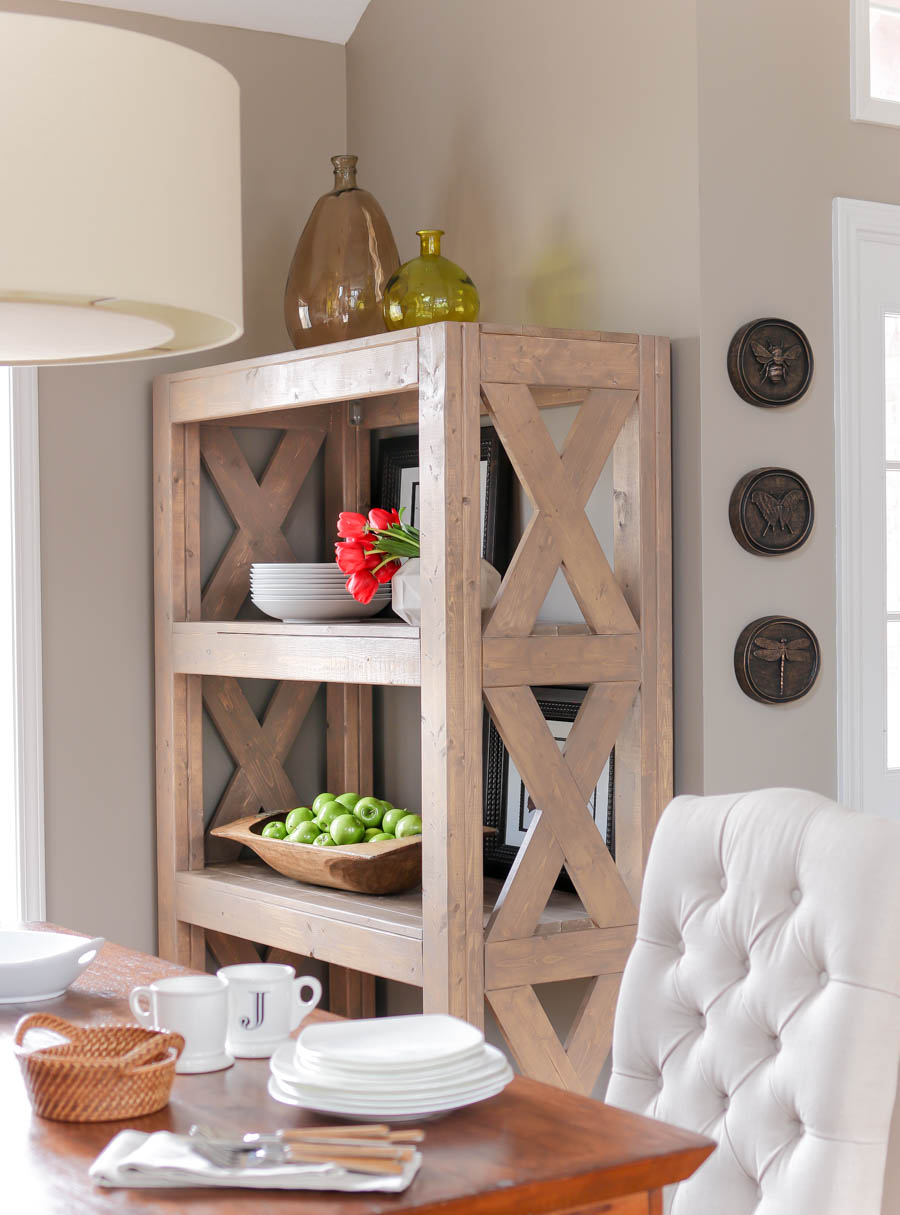 10. Desk with Hidden Printer Cabinet
This desk is such a workhorse. I knew it would be used daily, so when I was thinking about the design, I wanted to incorporate several functional features: a spacious desk area, storage, organization, a shelf with a power source, and most importantly, a place to hide my unsightly printer yet still have easy access to it. I really love how it turned out. You can download the free plans here.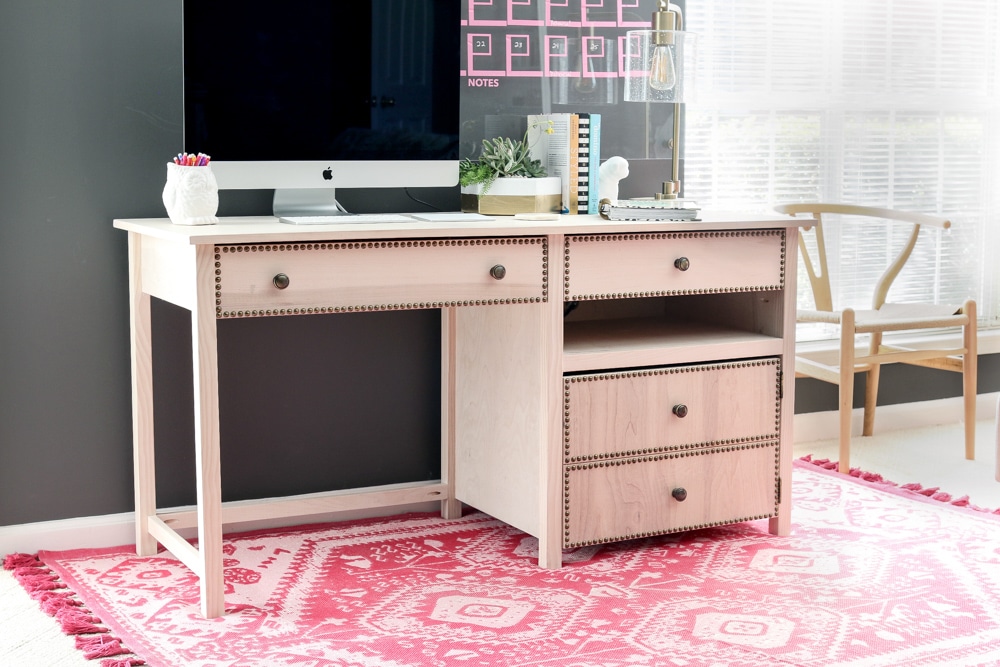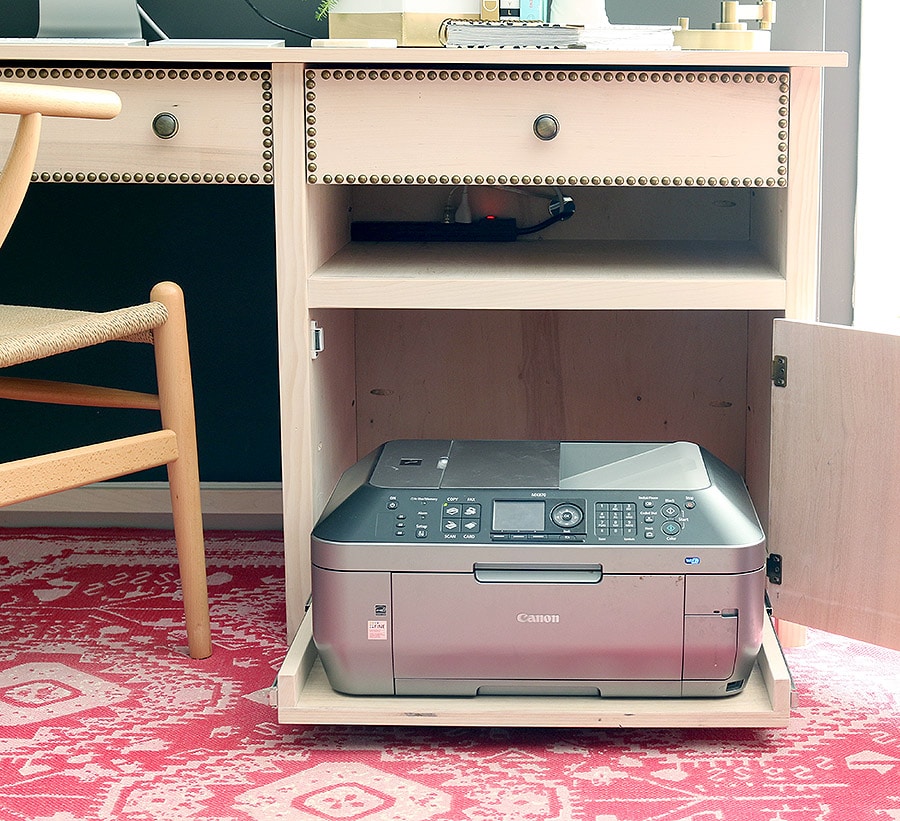 11. Storage Bench
The beginning of the year is always about getting organized, right? I designed and built this entryway storage bench for my friend Shelby to help organize her mudroom. She loves it, it fits perfectly in her space, and it helps keep those coats and hats tucked neatly away.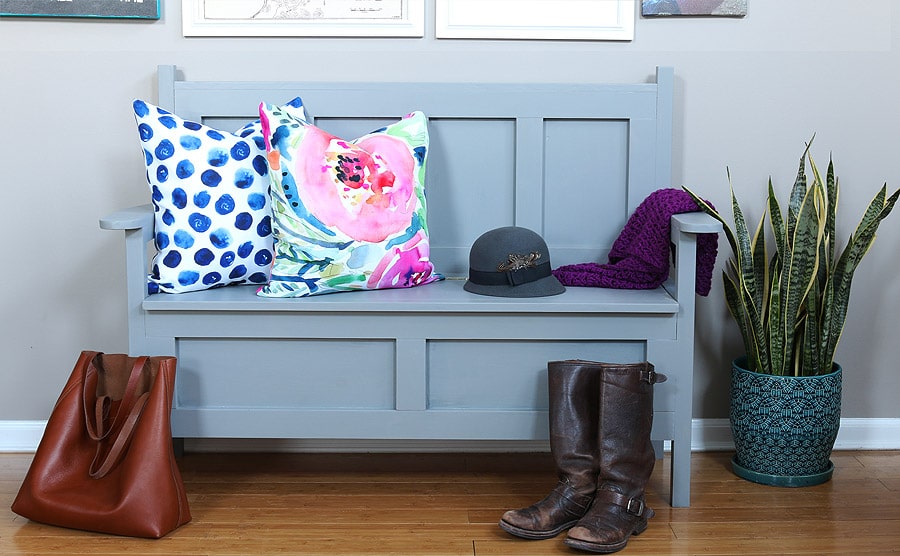 12. Kids' Sand and Water Play Table
This sand and water table keeps my kiddos entertained for hours! I love that it encourages them to be outside, playing in the sunshine, rather than behind an iPad screen. I teamed up with BuildSomething.com for this build, where you can download the free plans.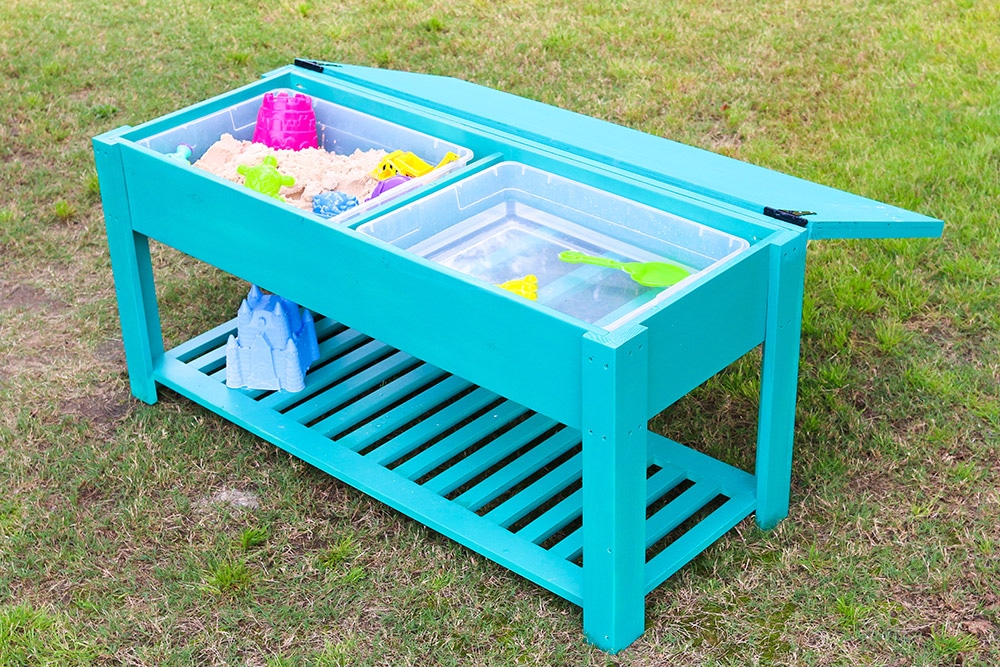 13. Crates and Pallet Bookshelf
My church needed a few furniture pieces for their backstage room and this was one of the pieces I built for them. I used reclaimed pallets and designed the bookshelf to hold store-bought crates. We love how it turned out!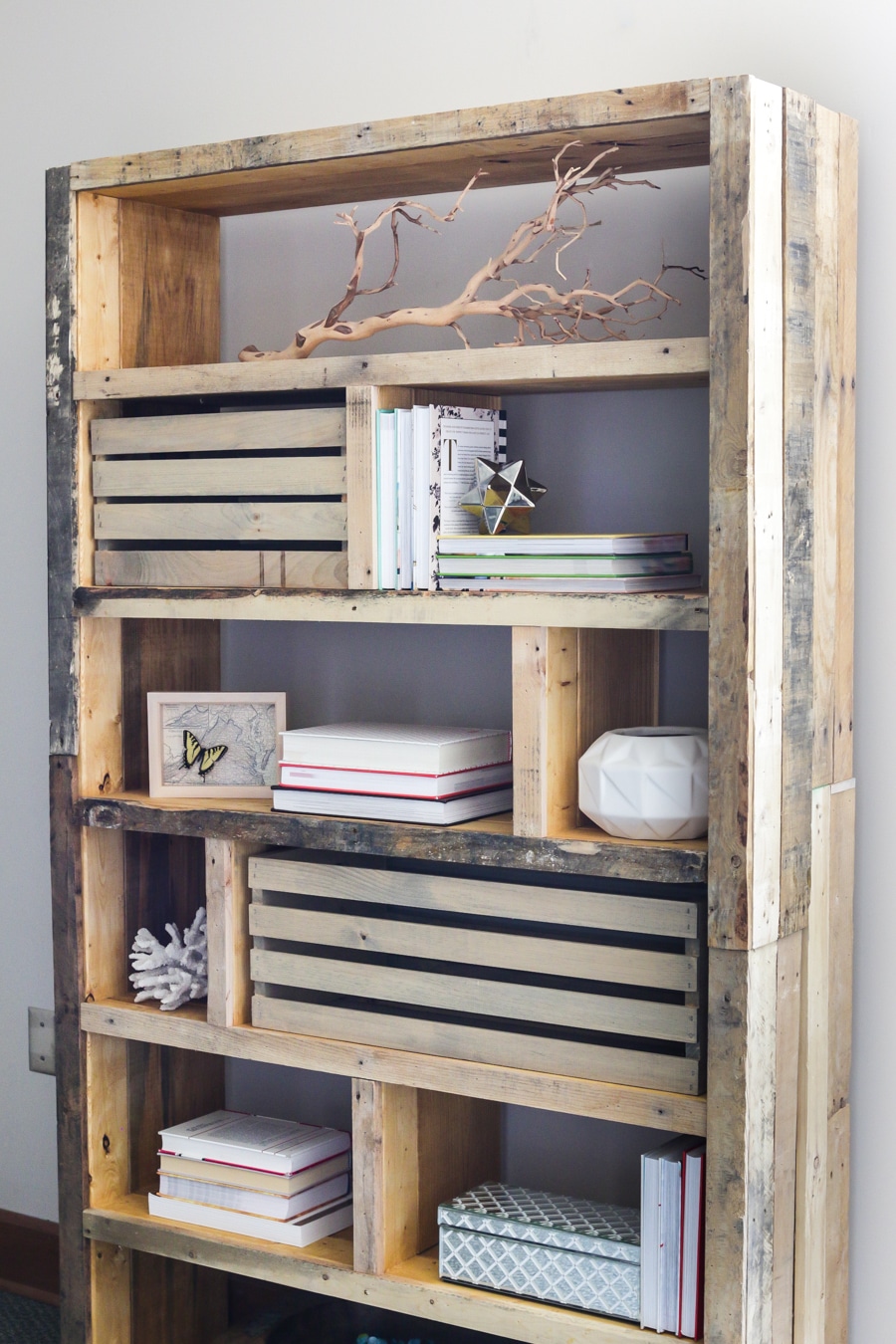 14. Easy 5-Step Farmhouse Table
A farmhouse dining table in 5 easy steps? You betcha! You can start building this table in the morning and be hosting a dinner party that same evening. Not even exaggerating. This was another build I donated to my church for their backstage room. Follow the tutorial on The Home Depot blog here.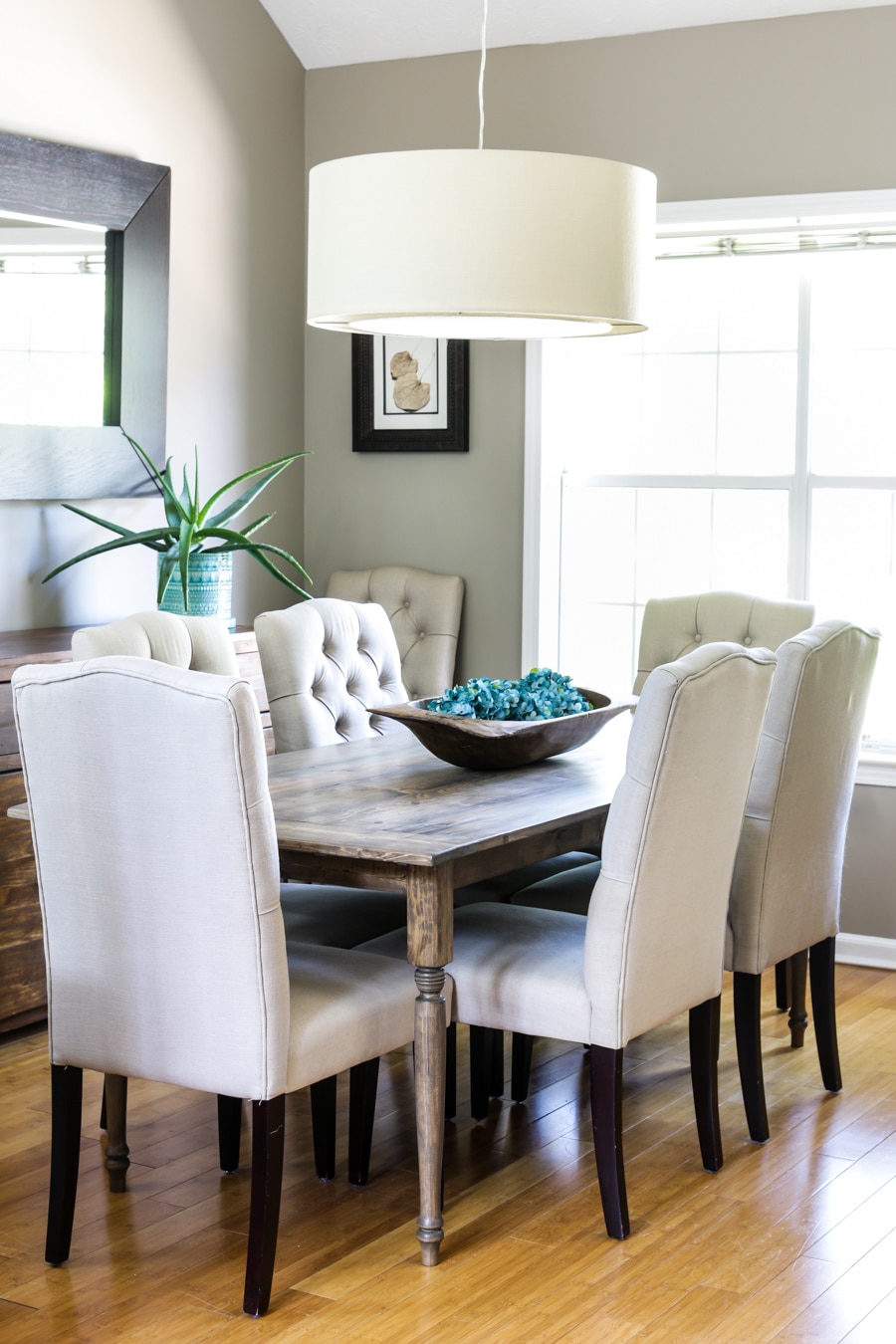 15. Dog Gazebo
A gazebo for a dog? I know. I just became one of those people. Watson, our beautiful Rhodesian Ridgeback loves to hang out with me when I'm building in my shop, but Texas is pretty unforgiving in the summertime. I built a shady spot for Watson to perch so he can keep me company without getting a heat stroke. It also doubles as a kids' playhouse, much to Watson's chagrin.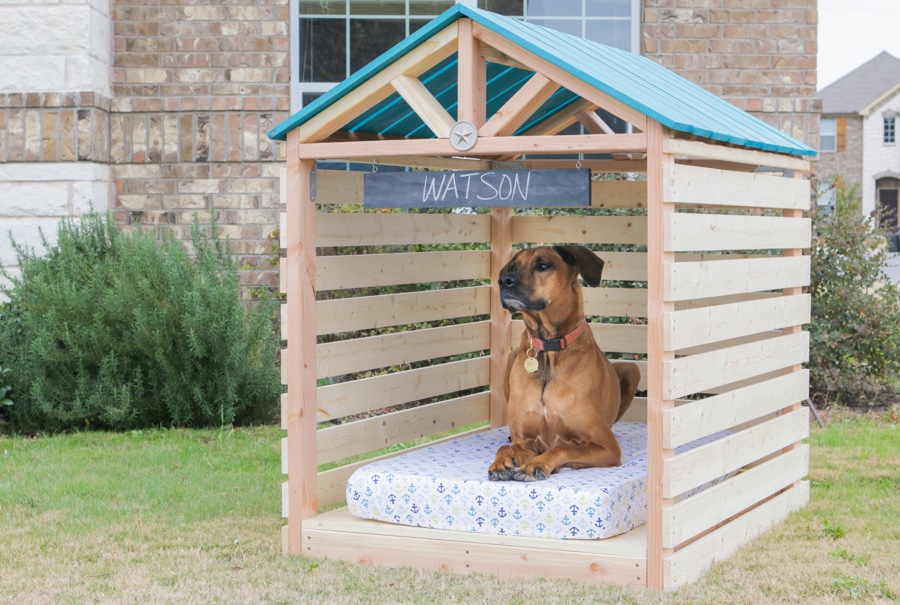 16. Scrap Plywood Candleholders
Can you believe these candleholders were made out of plywood scraps? And no, I don't own a lathe. Take a look to see how I made them – psst… it's easier than you might think!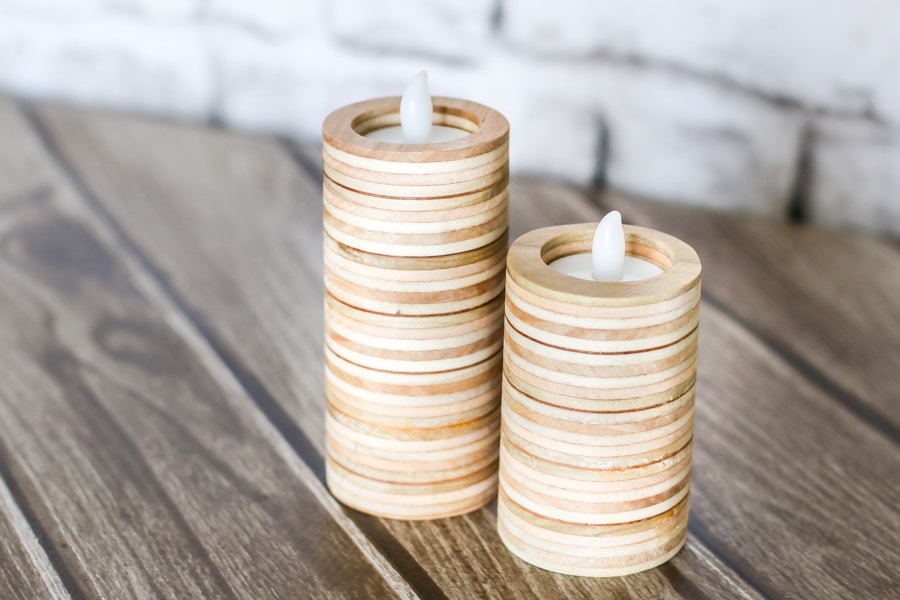 17. Pottery Barn-Inspired Nightstands
One of my favorite things is when I get to partner up with my fellow blogger friends. Chelsea from Making Home Base was in the middle of a master bedroom makeover and asked me to draw up the plans for her nightstands. She and her husband built two of these Pottery Barn-inspired nightstands and they turned out beautifully!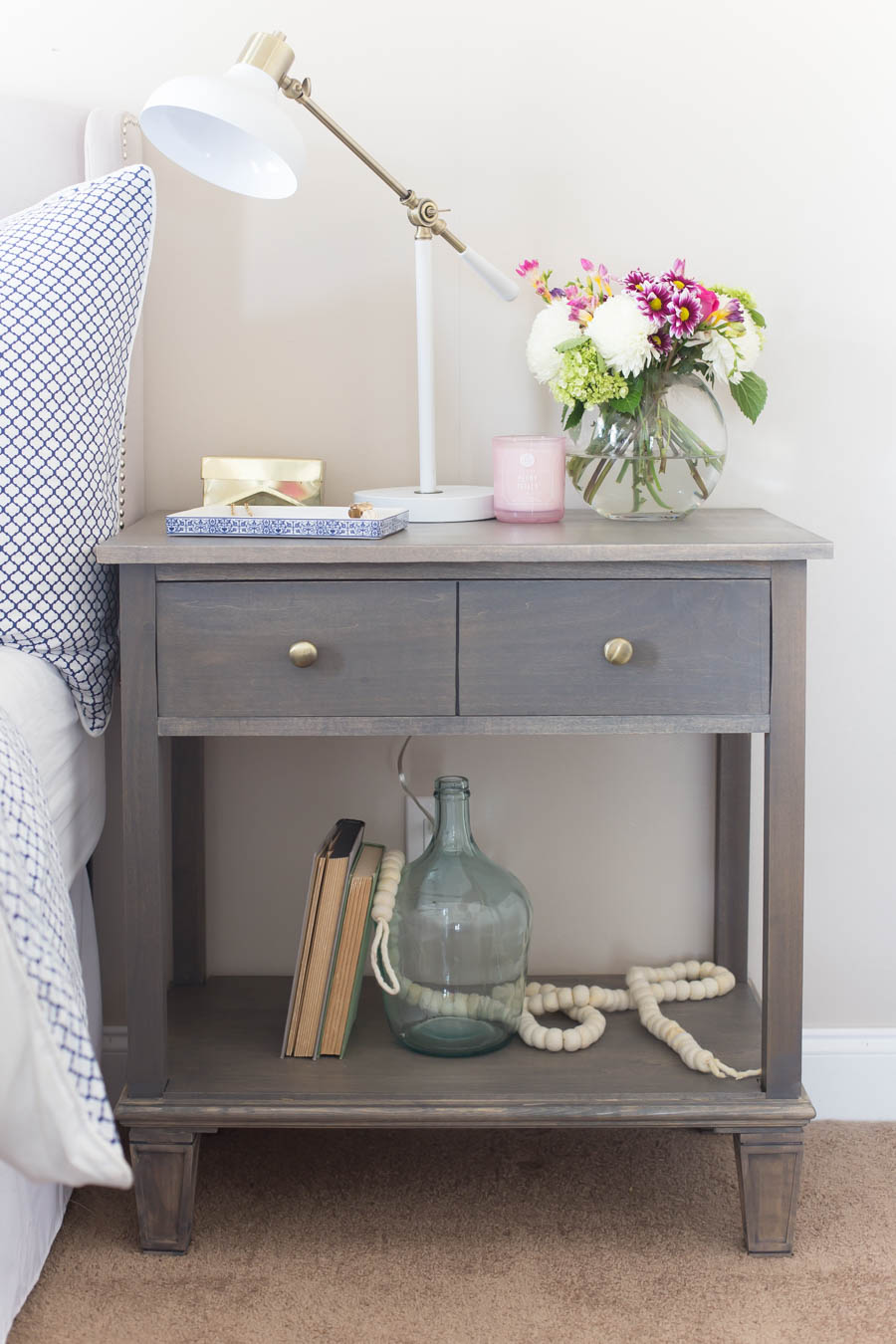 18. Tribal Wooden Doormat
This was a fun project – I was invited to be a part of the DIY Workshops Team at The Home Depot again this year and this was our first project. I love doing these DIY Workshop projects because we get to invite several of our blogger friends to participate. It's always a party and it's so inspiring to see all of our creative spins on the same project. Take a look at how we all customized this project.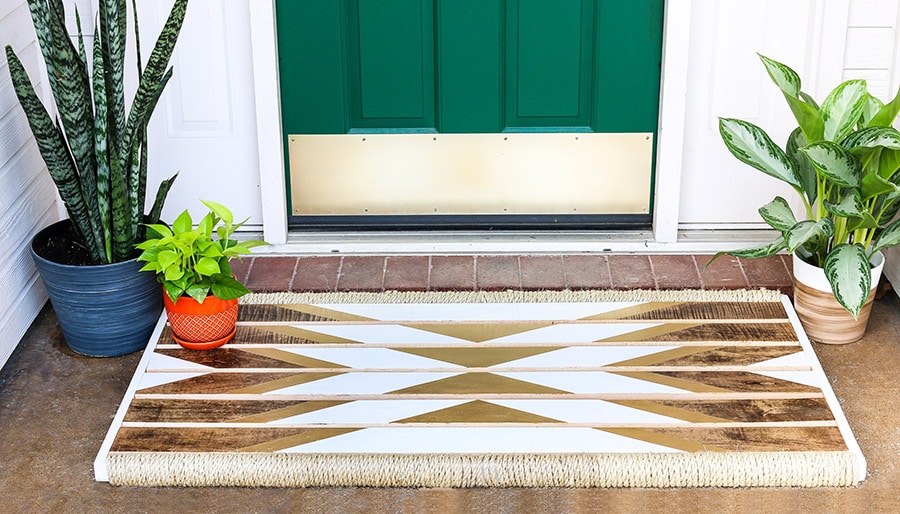 19. Miniature Rolling Barn Door Gift Card Holder
Presentation is everything, so give a gift card like a boss with this mini rolling barn door gift card holder. I MacGyver'd my way through this build and show you how to build it for yourself. I love anything miniature and this project is no exception. Adorable!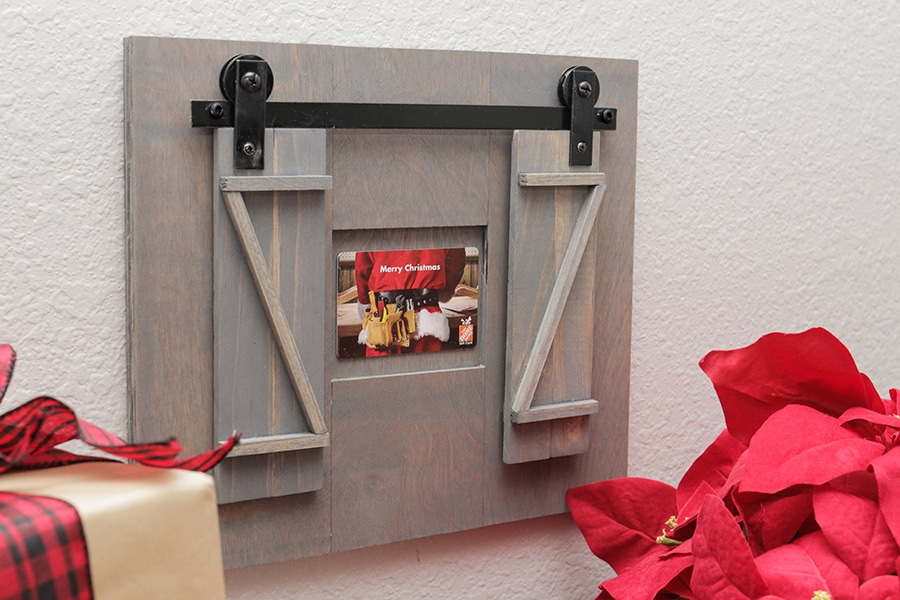 20. Marble Table Lamp
I accepted Pretty Handy Girl's DIY lighting challenge and came up with these DIY lamps. It was the first time I ever used a tile saw, so I was a bit intimidated. I'm really happy with how everything turned out though – no one was electrocuted and the tile saw is not as scary as I thought. Success.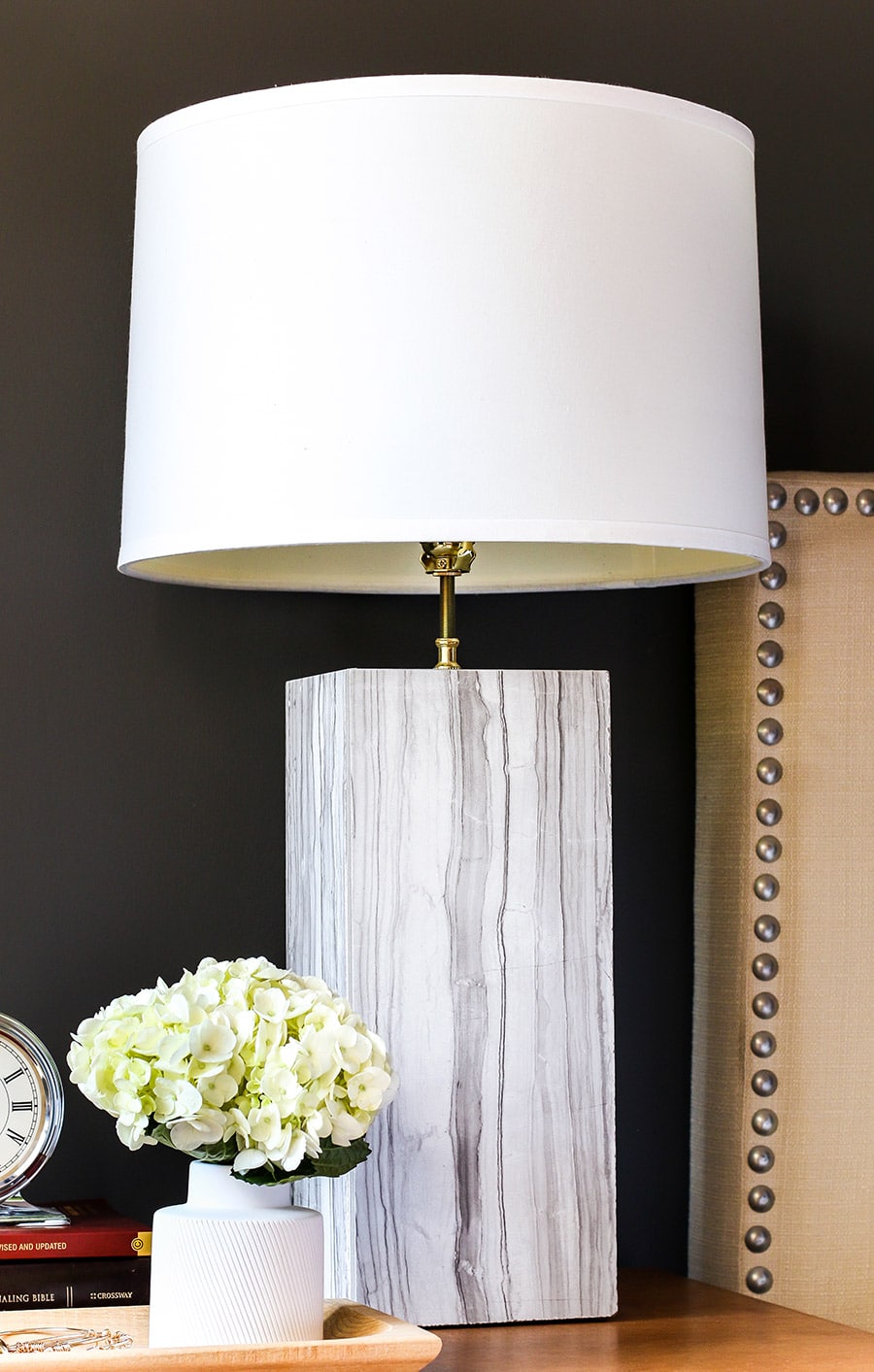 So there you have it: 20 of my favorite projects of 2016. Do you have a favorite project? Thank you for making 2016 such an amazing year for The House of Wood – it's been so fun sharing DIY ideas with you guys and I'm excited to create even bigger and better projects in 2017. Cheers and Happy New Year, friends!